How to stay connected in Greece? What are the rates for the connection services? How do I get a Greek SIM card?
Greece is an exciting destination. It is a destination that offers many relaxations and activities opportunities. If you don't want to miss out on surfing the Internet during your stay, you can buy a Greek prepaid card before traveling to Greece. To help you find a suitable one, we have compiled the essential information in this article.
Greece has a well-developed cell phone network. The network covers almost the entire territory of this EU country, except for some tiny islands and remote mountainous areas.
In the cities, the coverage is excellent. Calls can even be made from the Athens metro. But it is recommended to buy a SIM card to avoid high roaming charges if you visit Greece as a tourist.
Wi-Fi in Greece
How do I get the Internet in Greece? Hotels and apartments in Greece have wireless Internet. You can also get online for free from McDonald's and other fast-food chains. If you urgently need Internet but can't access free Wi-Fi, text "Wi-Fi" to 54350.
The operator will charge 1.19€ from your mobile account and provide access to the network for 20 minutes.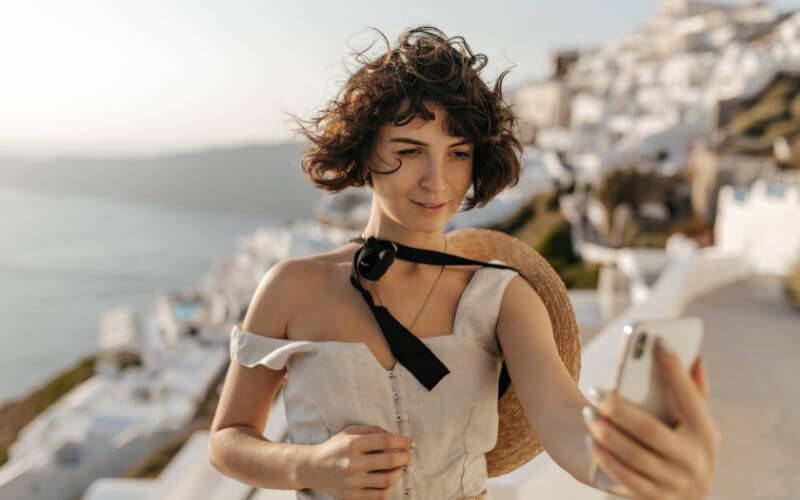 Why Would You Get a Local Prepaid SIM Card In Greece?
Do you need a SIM card in Greece? The answer is an absolute YES. A reliable internet connection will, without a doubt, be essential for your vacation to Athens, whether you want to use one of the city's taxi applications, monitor your route on a map, or look out for the top restaurants nearby.
In Greece, Where Can I Get a SIM Card?
Athens Airport
We often advise against buying a SIM card at the airport since the deals are almost always too expensive. A few alternatives are available at the Athens airport for purchasing a prepaid sim card for Greece. Only one Sim Local store is available, offering only a Vodafone sim card for €35.
The Sim Local shops are open from six in the morning until ten in the evening at the Athens Airport. You can use Euros or a credit card at Athens airport.
The streets in City Center
The rates on Greece SIM cards offered by street vendors are fantastic, but it could seem strange to purchase a local SIM card from a stranger while they are taking a picture of your ID or passport. You can trust them, so don't worry!
They are wearing official company uniforms and are either Vodafone, Wind, or Cosmote personnel. Everything is set up quickly and will only allow you to go once your Greek data sim card is active and functional.
Although you may not trust the street vendors, one significant benefit of the young people selling prepaid sim cards on the streets is that they are fluent in English.
Greek island
If you land on an island and get a sim card there, we firmly advise you to visit a Vodafone store because they offer the finest deals.
The 4G/5G coverage could be better, and the Wind is generally very pricey.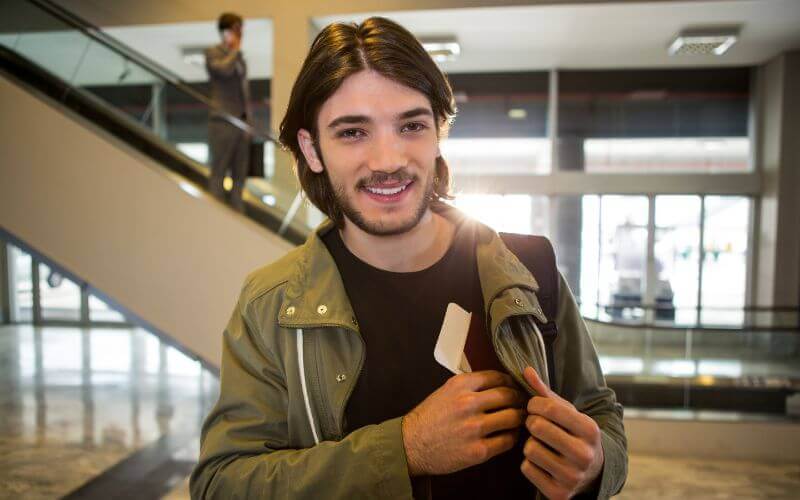 A Prepaid SIM Card in Greece: How to Register and Activate?
According to local law, any traveler who wishes to buy a prepaid SIM card must be above 18 and provide a legitimate national ID issued in the EU or a legitimate passport.
They will offer you precise instructions on activating your SIM card when you verify your identity with your chosen service provider.
A short phone call or SMS message is usually required before your connection becomes operational. Remember that the same rules apply when purchasing a SIM card from a vendor's street representative. In any event, you will only have to spend a few minutes on the procedure.
Greek Prepaid Cards at A Glance
We list the three cheapest Greek providers and tell you where you can buy the respective cards.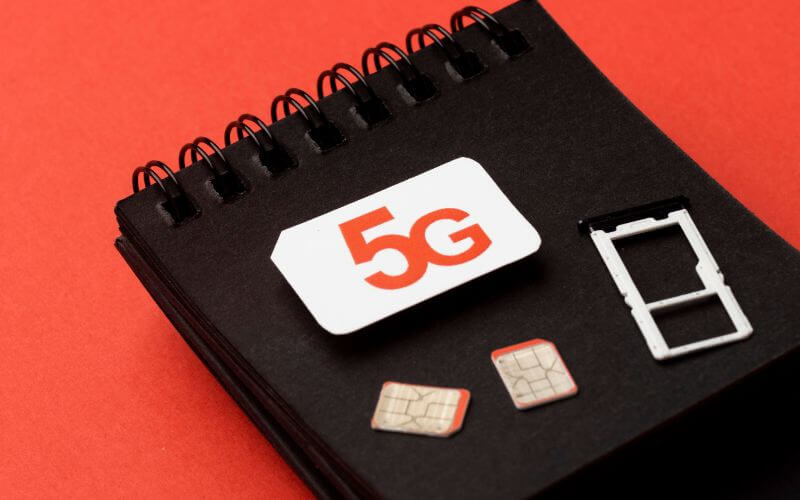 Vodafone
At Vodafone, you'll find a single offer that includes 5 GB. All the others have significantly less, in some cases just 600 MB, so I'll leave them out.
Vodafone International is the name of the prepaid card that comes with the 5 GB of the data package. Vodafone Greece sim card price is €8.50, and the term is 25 days. Call credit is not included in this offer.
Prepaid SIM cards are available for purchase online and will be delivered in 2–5 working days to your temporary stay in Greece!
Is Vodafone good in Greece?
The exact conditions, for example, recharging and other prices, are stored as a pdf on the website, but only in Greek.
This makes it difficult for foreign customers to get information online in advance. It is best to ask directly in a store, of which there is usually one in larger towns. On the website, the search for stores unfortunately only works in Greek.
Wind
Wind sim card Greece has a much more attractive offer than Vodafone. With the "SimpleFi On-the-Go Card," you currently get 20 GB for €18. The validity period is 60 days.
You can check your remaining credit by sending an SMS with the command "YP" to the shortcode 1228. It's also easy to top up using this link.
· You first enter the Greek phone number of your prepaid card and an email address.
· You will receive an email with a code you enter on the website.
· In the next step, select the desired recharge amount and the payment method (Paypal or credit card). After the payment process, the new credit is directly available to you.
Cosmote
Cosmote offers you various options for data in Greece as a prepaid card under the Cosmokarta offer.
Giga Month
2 GB data – Valid for 30 days, €8.50
Giga Week
3 GB data – Valid for seven days, €4
Giga Weekend
3 GB for a weekend, €2
Giga Day
1 GB data volume for 24 hours, €1
You can top up Cosmokarta via this page.
Select the desired amount
Choose the payment method (Paypal or credit card)
Enter the Greek phone number you want to recharge.
Confirm the conditions - done.
Alternatively, you can use a top-up card to load new credit onto your prepaid card or go to a Cosmote or Germanos store. You can find the exact conditions for Cosmokarta here.
If this data volume is not enough for you, there is another package called Cosmote 4G Pocket Wi-Fi. This includes 50 GB of data volume, valid for six months, and the Cosmote sim card price is €88.99, including a pocket router.
You can also find Cosmote stores in almost every major city. On this page, you can search in advance for a store or partner store that sells Cosmote sim cards in Greece.
Buy a Greek prepaid card
You only need your identity card or passport to buy a Greek prepaid card. In addition, it doesn't hurt to pack a bit of composure and patience because the principle in Greece is: siga, siga - take it easy!
The telephone business is also a hotly contested market with constantly changing offers. As a result, promotions may be advertised on the website, but the employees in the phone stores know nothing about them.
How To Buy Online Sim Card in Greece
Can I buy a Greek SIM card online? The answer is YES! You may buy a Greek sim card online. Before your journey, a pre-activated foreign prepaid sim card will be delivered to your home address. Check out the sim card offers listed below for EU countries, which of course, includes Greece.
Orange Holiday ZEN - $29.90
8 GB data
Unlimited phone calls in Europe
30 minutes worldwide
Unlimited SMS in Europe
Valid for 14 days
Three PAYG AIO15 - $29.90
10 GB data
Unlimited phone calls in Europe
Unlimited SMS in Europe
Valid for 14 days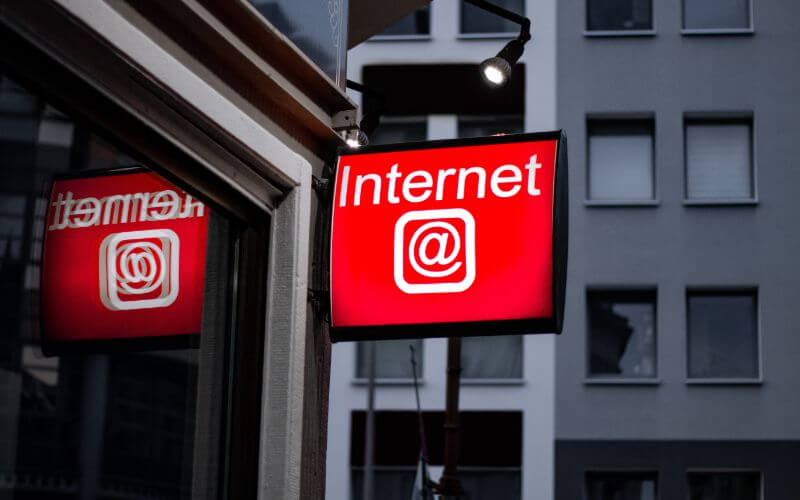 The Network Coverage
In addition to the prices, the network coverage also plays a role in purchasing a card.
If you are asking, "What is the best network in Greece? "please check the following links, which will show you how good the coverage is with the individual providers.
Scroll down the page. You can select the sim card at Athens, Thessaloniki, and Greece in the three blue bars.
Which SIM Card is Best in Greece?
Greek students selling SIM cards near metro stations, such as Omonia Square, are where you can get the cheapest prepaid sim card discounts. In reality, the best sim card in Greece is a €12 prepaid sim card from Vodafone, Cosmote, or Wind with unlimited data.
Free EU Roaming with Greece Sim Cards
Your journey through Europe continues. Excellent news: FREE EU roaming is included with all prepaid sim cards in Greece. Your Greece SIM card's Internet, voice, and SMS may be used without additional fees in every other EU nation, thanks to free EU roaming!
You might be interested