How to get from Haneda Airport to Tokyo station?Tokyo International Airport, known as Haneda Airport (Haneda-Kuko), is about a 30-minute drive from downtown Tokyo, Japan. Tokyo-Haneda Airport is the main hub for domestic connections in Tokyo. It also handles a growing number of international and intercontinental connections. The airport is located within the territory of the city of Tokyo, resulting in closer proximity to the city center than Narita Airport.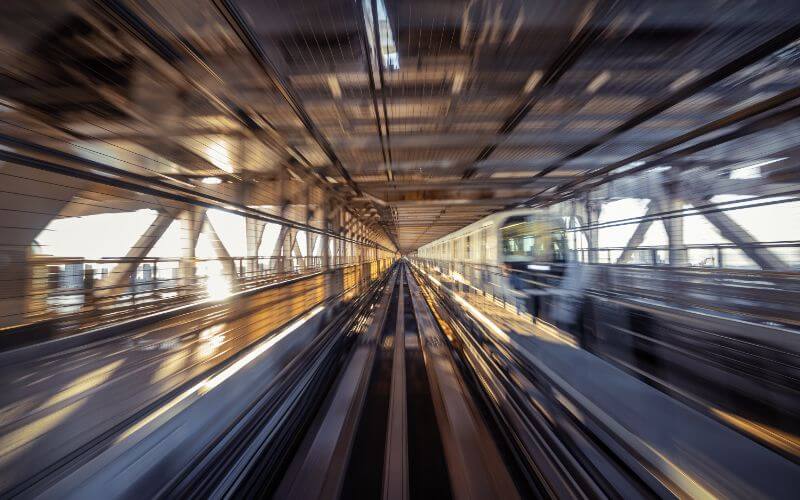 How Can I Get from Haneda Airport to Tokyo Station?
It is always time to visit Tokyo! The city has well-defined seasons, meaning each season offers a different experience. In winter, it is really cold. In spring, the city is in bloom; in summer, it is hot; and in fall, the charm of the trees with colorful foliage enchants everyone.
Immediately after entering Japan, you may ask yourself: How do I get from Haneda to Tokyo? Upon arriving at Haneda Airport, you may feel tired and overwhelmed trying to figure out the best way to get to Tokyo Station. Four main transportation options can take you from Haneda Airport's international terminals (Terminal 3 and Terminal 2, depending on the airline) to the inner city of Tokyo: train, bus, taxi, and monorail.
Monorail
The Tokyo Monorail provides transportation from Haneda Airport to various destinations throughout the city. The monorail has three terminal stations at the airport and connects to Hamamatsucho Station, where passengers can transfer to other lines to reach their final destination.
A one-way trip from Haneda Airport to Hamamatsucho Station usually takes 15-25 minutes and costs JPY500, depending on the service and terminal used. Some services may take as little as 13 minutes.
Many passengers use Hamamatsucho Station as a transfer point on JR lines to reach their final destination via another line. The following are approximate travel times and fares from Hamamatsucho Station to various popular destinations:
· From Haneda Airport to Tokyo Station: JPY660 / 25-30 minutes
· From Haneda Airport to Ueno Station: JPY670 / 30-35 minutes
· From Haneda Airport to Shinjuku Station: JPY700 / 45 minutes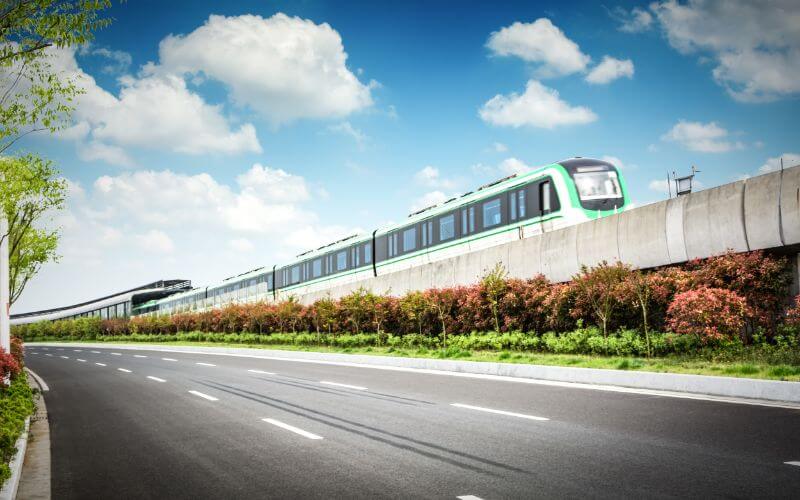 Keikyu Line
The Haneda Airport KEIKYU line is a train service that operates within the city, connecting Haneda Airport Terminals 1/2 and Terminal 3 to Shinagawa Station. A one-way trip from the airport to Shinagawa typically takes 11-20 minutes and costs JPY300, depending on the specific service. Some services may be faster, taking as little as 11 minutes.
Shinagawa Station is a convenient transfer point for travel to popular areas such as Tokyo Station/Marunouchi, Odaiba, Ebisu, and Yokohama via Keikyu Kamata Station. The Keikyu Airport Line makes reaching these destinations and many others from Shinagawa Station easy.
Does the bullet train go to Haneda Airport?
The Shinkansen, also known as the bullet train, does not service Haneda Airport in Tokyo. Although the Shinkansen does not stop at Haneda Airport, it does stop at Tokyo Station, which is approximately 14 kilometers (9 miles) from the airport.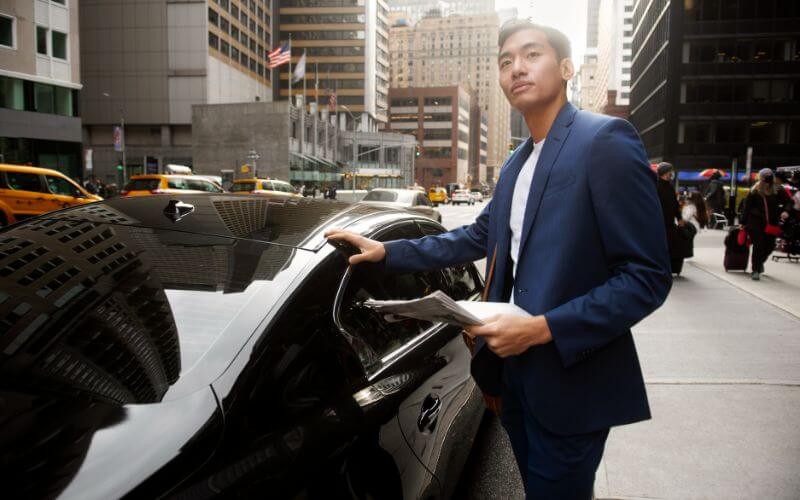 Private Airport Transfer to Tokyo Station from Haneda Airport
Upon arriving at the airport, you will likely want a reliable and comfortable ride to take you to your final destination, such as the Tokyo city center. Choosing a transportation option that will get you to your destination safely and with minimal stress is important.
That's why; the best option for getting from Haneda Airport to Tokyo City and Station is to use a private airport transfer service. This can be a convenient choice, as the service is tailored to your needs and can help you navigate the modern-day challenges of transportation and transfer.
A private airport transfer can take you directly to your destination in Tokyo, making it a hassle-free and efficient way to travel. Suppose you are arriving at Haneda Airport but must go to a destination outside central Tokyo. In that case, airporttransfer.com can be a convenient and cost-effective choice, especially if traveling with a group or as a family.
This service allows you to have your vehicle and driver, who can take you directly to your desired location without transferring to another mode of transportation. Arranging private transportation from airporttransfer.com will help to make your trip more efficient and stress-free.
Airporttransfer.com is a service that can help you arrange private transportation from the airport to your desired destination in Central Japan, including ski resorts in the region. This can be a convenient way to get to your destination without transferring to another mode of transportation. At airporttransfer.com, we have a team of fully certified drivers and vehicles that can transport you to and from your preferred destinations, whether you want to participate in a specific activity or explore at your own pace.
Our drivers and vehicles are fully certified and equipped to handle various transportation needs. We are committed to providing our customers with safe, comfortable, and efficient service.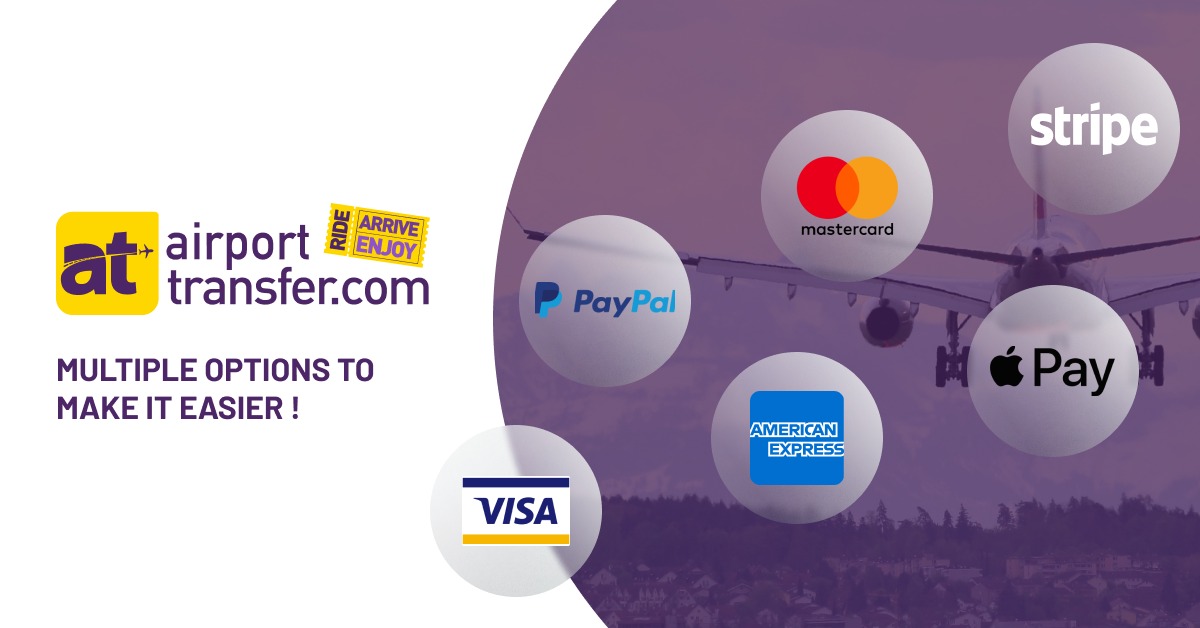 Why choose Airporttransfer.com?
Airporttransfer.com offers various benefits to its customers, including a 100% money-back guarantee, a range of clean and comfortable vehicle options, additional services such as pet-friendly vehicles and equipment for cycling and skiing, and payment options that include credit card, PayPal, and TransferWise.
The company also offers free cancellation up to 48 hours before arrival and assists elderly and disabled individuals. In addition, customers can request a baby seat and are not required to tip the driver.
These features may make Airporttransfer.com an attractive choice for individuals seeking reliable and convenient transportation services.
By booking a private transfer from Haneda Airport, you can ensure that you have a reliable and convenient way to get to your destination. With a range of vehicle options available, including sedans, minivans, SUVs, and limousines, you can choose the option that best suits your needs and preferences.
You can easily book your private airport transfers through WhatsApp or the AirportTransfer.com website, making it easy to plan and arrange your transportation needs.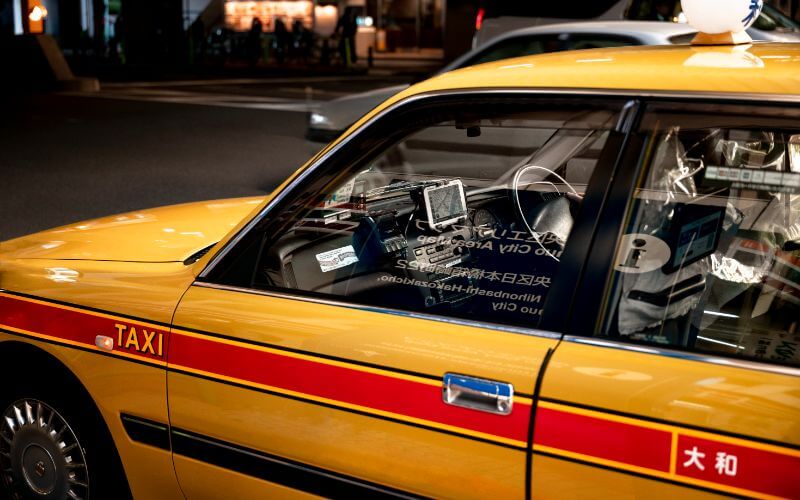 Take a Taxi
Taxi is another option for getting to Tokyo Station from Haneda Airport taxis are another option to get from Haneda Airport to Tokyo city center. How much is a taxi from Haneda to Tokyo Station? It can be expensive if you are traveling with three or more people, especially during peak travel times or if you are traveling a long distance. In addition, traffic in Tokyo can be heavy at certain times, which can extend the travel time and increase the taxi ride cost. In that case, choosing a private airport transfer may be more cost-effective.
Bus Options
Several bus companies operate between Haneda Airport and Tokyo Station, including the Airport Limousine Bus and the Keikyu Bus (the company that operates one of the train lines). The Haneda Limousine bus may be an option for getting to Tokyo and major tourist destinations and stations in the city. Still, it is also slower and may be affected by traffic. The fares for this bus range from about 800-1,300 yen per person.
Tokyo Hotels: The Top 3 Best Places to Stay
Between the bustling intersections and large shopping complexes, there is fantastic food, exciting nightlife, and an abundance of Japanese culture. The best way to see what you want while in Tokyo is to stay in a neighborhood that offers what you want. Do you want to be close to some of the attractions that interest you?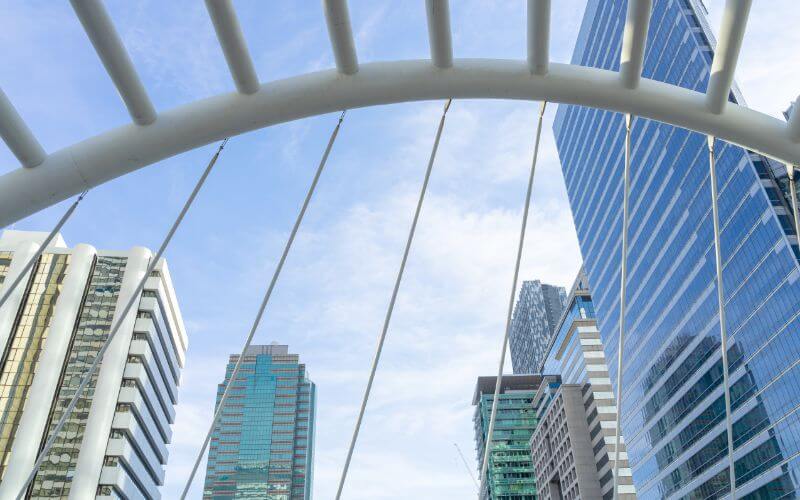 Haneda Airport to Park Hyatt Tokyo
It is only possible to talk about hotels with a view of Tokyo by mentioning this hotel in the Nishi Shinjuku district, the one with the skyscrapers.
Indeed, it is neither more nor less than where the movie Lost in Translation was shot. Take yourself from the top of your floor for Scarlett Johansson for a night, and admire the view.
Star: ★★★★★
How to get from Haneda Airport to Park Hyatt Tokyo
Airporttransfer.com provides a door-to-door transfer service with experienced drivers if you want to go to Park Hyatt Tokyo quickly and effectively. It is ideal to choose this option since it enables you to quickly go to the hotel.
Haneda Airport to Mandarin Oriental Tokyo
Located in the Chuo district and one of the highest towers in Tokyo, the Mandarin Oriental hotel is not for everyone. However, it offers a breathtaking view of the entire city. Even the cheapest rooms have panoramic windows and offer skyline views, Mount Fuji, and the Tokyo Skytree.
Star: ★★★★★
How to get from Haneda Airport to Mandarin Oriental Tokyo
To get to Mandarin Oriental Tokyo quickly and efficiently, Airporttransfer.com offers a door-to-door transfer service with professional drivers. This is a logical choice if you must get to the hotel promptly.
Haneda Airport to The Prince Park Tower Tokyo
The Prince Park Tower Tokyo takes its name from the Shiba Park that houses it. But what makes it directly among the best hotels with a view in Tokyo is its proximity to the Tokyo Tower. From the windows, it's almost as if you can touch it. And for an even more breathtaking view, don't hesitate to ask for the corner rooms. Their windows open up even wider to the Tokyo skyline.
Star: ★★★★★
How to get from Haneda Airport to The Prince Park Tower Tokyo
To avoid having to carry your bags and look for the hotel on foot, Airporttransfer.com provides a variety of airport transfer options from the Haneda Airport that will transport you straight to The Prince Park Tower Tokyo. This can be a good choice if you need a quick and simple way to travel to your accommodation.
Frequently Asked Questions
You might be interested
Browse Airports for Airport Transfers