You can find lots of fun and enlightening things to do in Tokyo. There are countless fun activities in Tokyo, and each can make your time in Tokyo a great experience.
As the largest metropolis in the world, Tokyo offers you a wide range of experiences that will be included in your trip. The presence of the best places to visit in Tokyo makes the city one of the most attractive cities for tourists.
Is Tokyo Famous for Anything?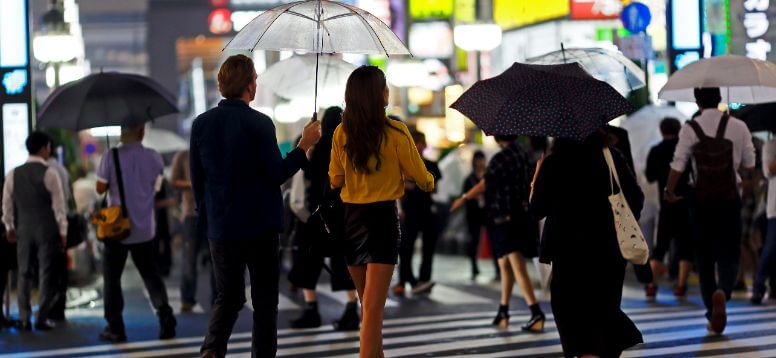 Tokyo is famous for almost everything it has as the largest metropolis in the world. When you think of tourist attractions in Tokyo, Japan, you can see that it has some of the most exciting attractions in the world. There are marvellous places in Tokyo waiting to be explored by tourists.
Some of the best Tokyo places to visit are theme parks -especially if you are looking for fun things to do in Tokyo-yoga parks, art museums, digital museums, and temples. These various Tokyo attractions make the city famous all around the world. With lots of various things to do, see in Tokyo, the city deserves its fame.
Well, imagine you went on vacation to Japan for seven days. Here are the things you can do in these one week, prepared and explained in a professional way. I think you should definitely read it.
Is Tokyo Safe to Visit?
Leave your worries behind because Tokyo is a safe place to visit for tourists and the residents. It would help if you only cared about the things you are already considering in your city, maybe even less, because Tokyo can be counted among the safest big cities in the world.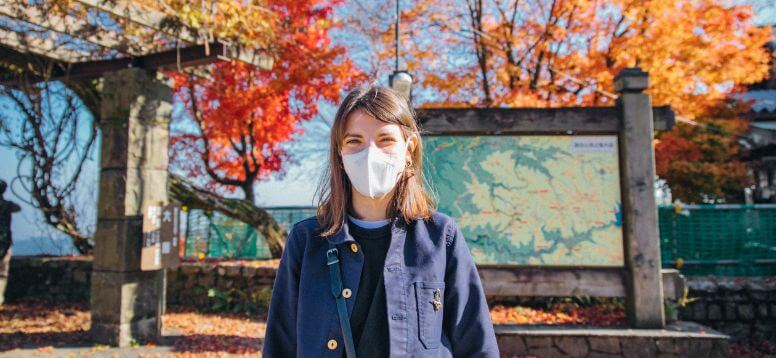 So, do not worry and start packing your bags. Many amazing things to do in Tokyo are waiting for you. You will enjoy your trip to Tokyo, and this experience will change your perspective.
Some of the Best Tokyo Tourist Attractions
Here are the best Tokyo tourist attractions! Tokyo Skytree, Tokyo Bay, Tokyo Tower, Japanese Gardens, Tokyo Imperial Palace, Robot Restaurant, Ghibli Museum, Meiji Shrine, Shibuya Crossing -which is one of the best things to do in Shibuya-, and Sensoji Temple.
• Tokyo Metropolitan Government Building is also one of the places to go in Tokyo. Tokyo is such a magnificent place that even Tokyo Station can offer you places in which you can spend time and have fun.
• In Tokyo, you can always find a department store where you can shop. There is also a place called Takeshita-Dori, the most popular shopping street in Tokyo.
• Many fascinating art museums are also present in Tokyo, and they are among the best places in Tokyo. Since Tokyo is a significant and glorious city, getting a full view of this city is also a fantastic activity. For this purpose, there are observation decks, and from them, you can watch Tokyo and let yourself be mesmerized.
• Tokyo sightseeing spots are all interesting and exciting, so if you are going on a trip to Japan, you have to pay a visit to Tokyo!
1. Enjoy the View from Tokyo Skytree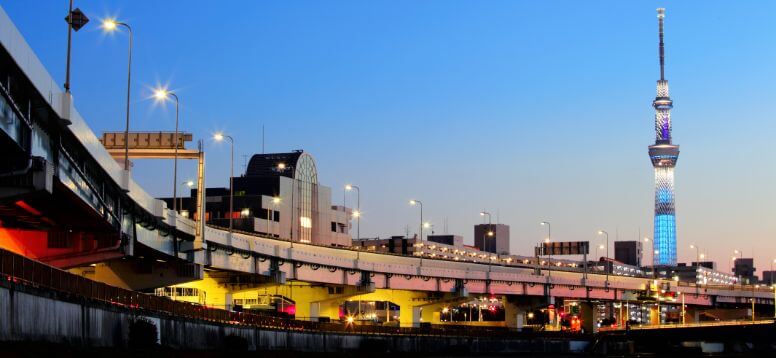 Here you have the tallest tower in the world, Tokyo Skytree! Its name is not in vain because the tower is in the sky and it is waiting to give you a great experience in Tokyo. One of the best things to do in Tokyo would be to visit Tokyo Skytree and see the view by climbing up the tower.
Think of the glory of Tokyo and consider being able to view the largest metropolis in the world from the tallest tower in the world! What an experience! You can also find excellent restaurants nearby to try Japanese food in Tokyo. Make sure you add climbing up to Tokyo Skytree to your exciting things to do in Tokyo.
2. Have Fun at Theme Parks in Tokyo
Tokyo has lots of theme parks to offer tourists amusement. These theme parks attract many tourists every year.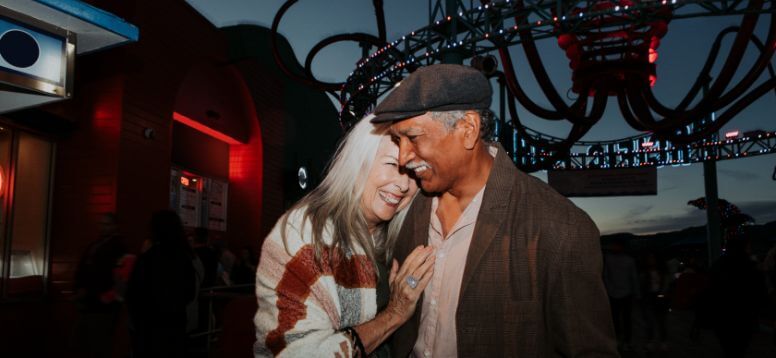 Theme parks have their safe place among Japan's things to do in Tokyo since they provide comfort and entertainment for the people. Here are some of the best theme parks that you should visit during your trip to Tokyo:
· Tokyo Disney Resort:
Tokyo Disney Resort includes Disneyland and DisneySea, both of which offer amazing adventures for children and adults. Tokyo Disney Resort is the most popular theme park in Tokyo. Some of the attractions in Tokyo Disney Resort are the Western River Railroad, Jungle Cruise, Pirates of the Caribbean themed adventures, Country Bear Theatre, Splash Mountain, and Snow White's Adventures.
· Sanrio Puroland:
Welcome to the house of Hello Kitty! Hello, Kitty-themed adventures will make your children happy during your visit to Tokyo. If your child's birthday or anniversary is around the corner, you can get a reservation and celebrate your special days in Sanrio Puroland.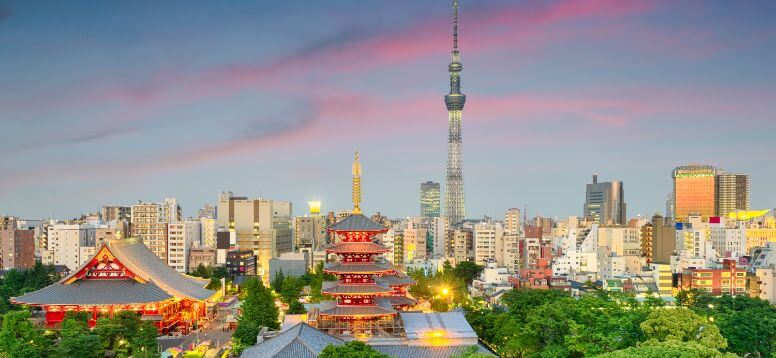 · Asakusa Hanayashiki:
Asakusa Hanayashiki offers full amusement! Sky Ship, Helicopter, Kiddy Taxi, Carnival, Game Plaza, and Sky Plaza are some of the best attractions in Asakusa Hanayashiki.
· Tokyo Dome City:
Tokyo Dome City is an actual entertainment zone. Splash Garden, Ferris Wheel, Viking Zone, Parachute Zone, and Geopolis are some of the most popular attractions in Tokyo Dome City. You can also enjoy some Japanese food at the restaurants nearby. You can get a cup of coffee while your children are enjoying themselves, too.
· Legoland Discovery Center Tokyo:
Legoland Discovery Center in Tokyo is one of the most popular theme parks among children. If you are planning a trip to Tokyo but have doubts about where to provide good entertainment for your children, here is your option. Legoland will let your children have a great and fun experience here in Tokyo.
🎡👫🎠🍭 By the way, read more: Best Theme Parks In The World
3. Buy Charms in Meiji Shrine
Meiji Shrine is a "jinja", a place of worship in Tokyo. Meiji Shrine has a peaceful and calm environment, especially in its garden. You can take a walk here and let yourself enjoy a refreshing break from your exciting trip to Tokyo.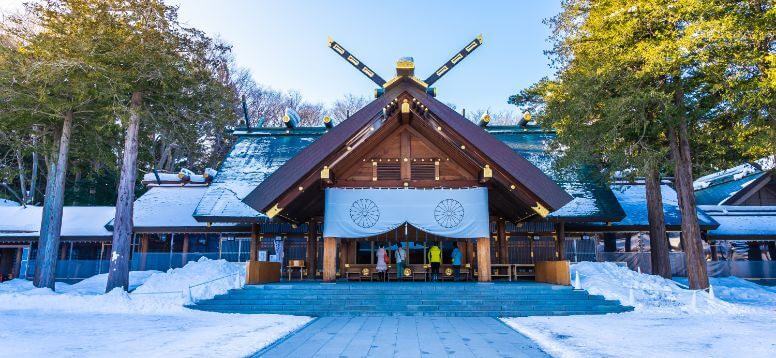 You can also buy charms for yourself or your loved ones in a spiritual place like Meiji Shrine. Buying charms is an essential part of Shinto culture. Visiting this place will help you get in touch with the culture of the place you are visiting. So, you must make time for this place!
4. Climb up to See the City: Tokyo Tower
Tokyo Tower is a glorious piece of Japan, and leaving the country before visiting it would not be wise. You can climb up the tower to see the magnificent view of Tokyo from a landmark.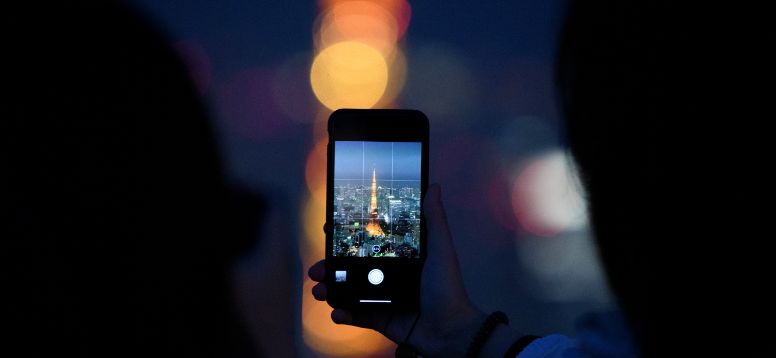 You can also find great places to eat delicious Japanese food nearby. There are many restaurants, cafes, and shops available. You can grab some souvenirs for your loved ones, too. When visiting Japan, seeing the Tokyo Tower is a must!
5. A Feast for the Eyes: Japanese Gardens in Tokyo
Japanese Gardens are one of the most famous places in Tokyo. Visiting these gardens is an excellent way of getting in touch with nature and borrowing yourself some peaceful time to rest as you admire the beauty of nature.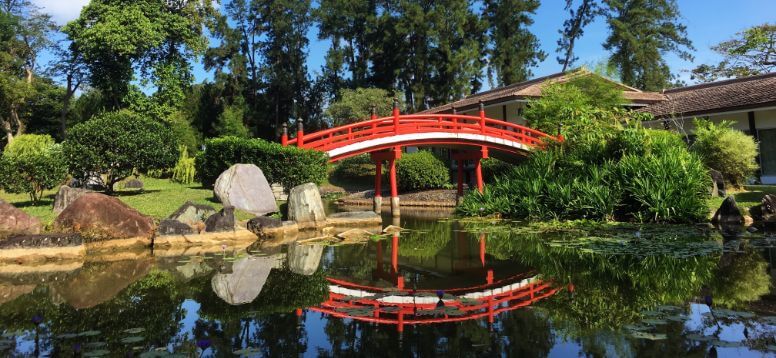 Here are some of the best Japanese Gardens in Tokyo:
· Tokyo National Museum:
Tokyo National Museum has a magnificent large garden. There are also many cherry blossom trees here, which are critical in Japanese culture. The Tokyo National Museum garden's view is a sight to see.
· Rikugien Garden:
If you want to feel like you are spending time inside a painting, here is the place. The view is fascinating. Do not forget to bring your camera with you because you will want to take photos in this aesthetically pleasing environment.
· Mukojima Hyakkaen Garden:
With lots of flowers and a beautiful environment, Mukojima Hyakkaen Garden will take your breath away. Take a walk here and find some peace for yourself.
· Denpoin Temple Garden:
Denpoin Temple Garden has a fantastic atmosphere that almost looks like a Van Gogh painting. Grab your camera with you and take lots of photos here because you will miss it once you leave this garden!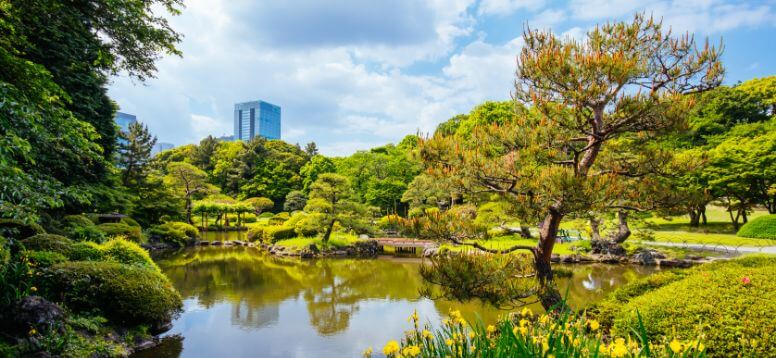 · Shinjuku Gyoen National Garden:
Shinjuku Gyoen National Garden is a beautiful place to watch the cherry blossoms light up the sky as the seasons change. This garden is a proper place of inspiration in Tokyo.
6. Have Fun Like Children: Robot Restaurant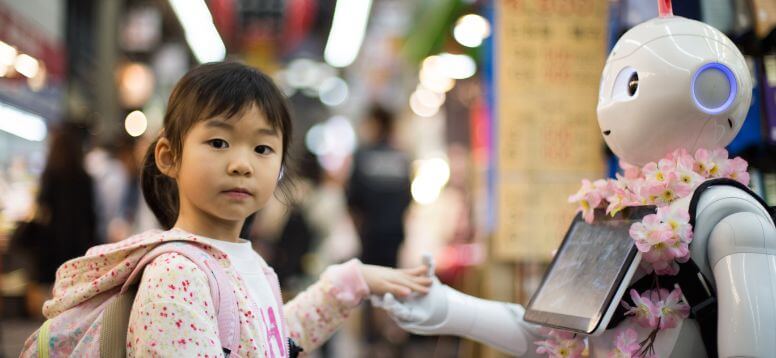 Robot Restaurant is one of the most exciting places in Tokyo, perhaps the most interesting one! If you want to experience something different and memorable, visit this place because it will amaze you, and you will not be able to forget it. There are fascinating shows here, and they will give your day a glow-up!
7. Bring Your Camera With You: Yoyogi Park
Yoyogi Park is one of the most popular tourist attractions in Tokyo. It is the favourite of many people. Here, you will see gorgeous trees and fascinating ponds.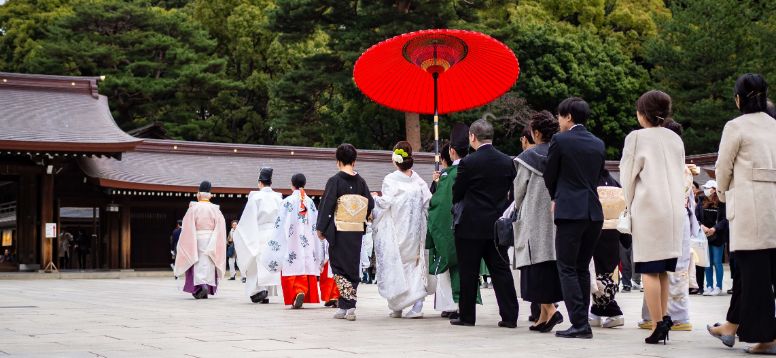 It will make you feel like you are in a place where nature is always alive and dancing. You can bring your camera here to take lots of amazing photos. You can also have a picnic with your friends or family. Yoyogi Park is one of those places that will make you feel like everything will be okay.
8. Get Lost in Art: Ghibli Museum
Ghibli Museum is a stunning place to visit in Tokyo. You will get to see many different art collections and pieces here. However, you can only take photos from the outside.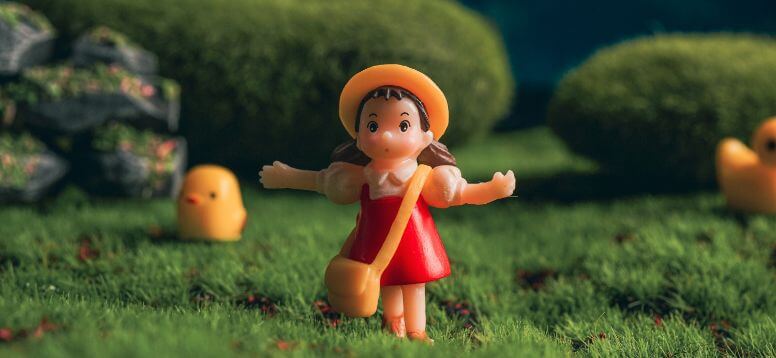 Your camera will not be allowed inside. So, you will have to make this experience memorable in your head by staying in the moment. There is also a miniature theatre, which will be incredibly entertaining if you are an art lover. The entrance fee is around $9, and the price will be worth it. It would help if you took some time to visit Ghibli Museum because it will give you a brand new perspective on life.
9. Amazing Experience: Mori Building Digital Art Museum
The entrance fee for this particular museum is around $30. Mori Building Digital Art Museum is one of Tokyo's most exciting places to visit. Forget all the museums you have visited before because Mori Building Digital Art Museum will let you experience something different. After seeing all the mind-blowing digital artworks here, you can also grab some tea in En Tea House in the museum.
10. Enjoy the Gorgeous Sensoji Temple
Sensoji Temple is a famous tourist attraction in Tokyo. Sensoji Temple is rooted and carries history and culture with it. You can find some peace in this spiritual place, and you can meditate and take a walk to enjoy your surroundings.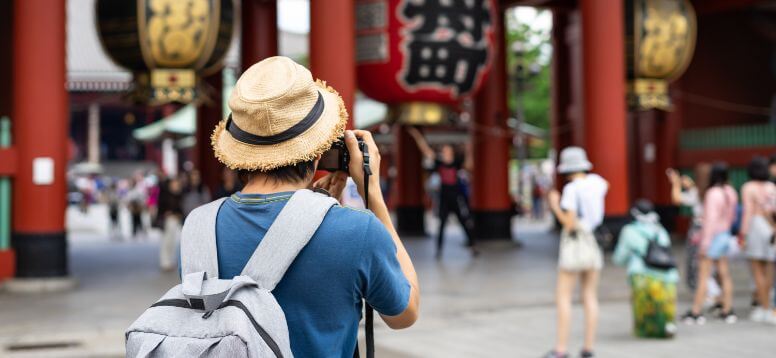 You can also shop for souvenirs here. Your loved ones will be more than happy to have something from one of Tokyo's most popular tourist attractions. And here is great news! You do not need to pay an entrance fee to visit and enjoy Sensoji Temple. So, make sure you add visiting Sensoji Temple to your list while visiting Tokyo.
Tokyo is a city that can give you so many great experiences. Within the chaos, there is always something you can find and enjoy. Make sure you plan your trip carefully and enjoy everything!
Haneda International Airport is considered the main international airport in Tokyo. You will arrive at this airport from your home country, and you will need a safe and quick ride. For this purpose, a private airport transfer is waiting for you.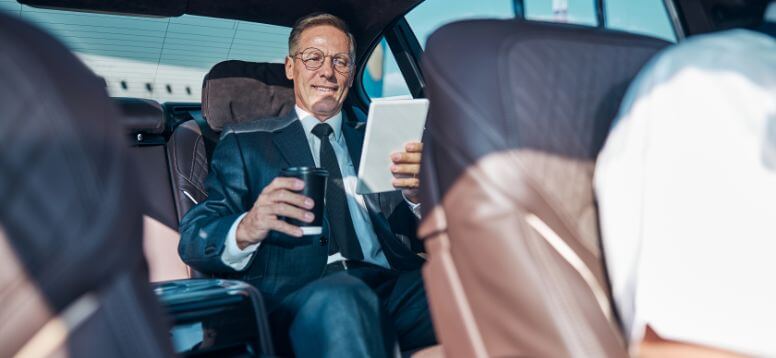 ☹ If you choose public transportation, it will be a frustrating experience because you will have to wait for a long time, and since Tokyo is the most crowded city in the world, the trip will not be comfortable.
Instead, do yourself a favour and choose a private airport transfer. In this way, you will make a unique journey, and your comfort will be guaranteed.
☺ Private airport transfer is safe, quick, comfortable, and reliable. Especially in a crowded city like Tokyo, you should not depend on public transportation.
If you want to choose private airport transfer and learn more about its benefits, you can visit airporttransfer.com!
You might be interested