Emirates is famous for its high-quality aircraft, gourmet-quality dining, luxurious amenities, and highly attentive service. In this article, we will dive into Emirates Business Class offers.
Since some of them have limited time, we will share their deadlines. Before taking off, let's see the most asked questions!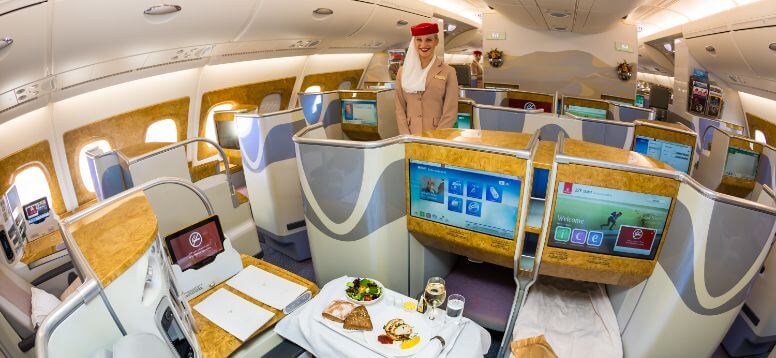 · Does Emirates have sales?
Yes, Emirates flights have different types of sales, depending on flight class and the membership status.
· Does Emirates have business class sales?
Yes, Emirates has special offers for its business class passengers. The percentage of the business class sale in 2022 has been changing from offer to offer. 😊 Moreover, these sales announcement dates can depend on Emirates Business class holidays. Such as international holidays or special days like Black Friday. Unfortunately, right now, Emirates does not offer 2 for 1 business class flights in 2022.
· How can I get a discount on Emirates?
You can get a discount with having a membership or Skywards cards. In these cases, it is possible to double up your awards. Also, you can follow Emirates or AirportTransfer.com to learn the latest deals about private airport transfer service.
· Can I sleep in Emirates business class?
Yes, you can sleep in Emirates Business class seats since their seats are bed-sized and highly comfortable.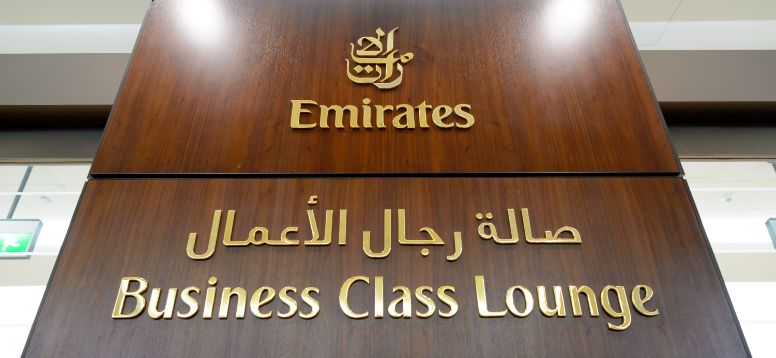 Personalized Service for Business Class Passengers
Emirates Business class offers are in the top 5, according to Skytrax.
To prioritize their passengers' satisfaction, Emirates business seats are designed to be the most comfortable ones. Since it is possible to sit side by side with a partner, Emirates business class seats are also suitable for couples. Every detail is arranged according to your preferences, from a personal mini-bar to a gourmet-quality menu.
Needed to say that exclusive wine and cheese are beyond selective! Besides this unique dining experience, amenity kits, including Bvlgari amenities, are aimed to give you true flight pleasure. 😊
As a pleasant flight journey starts from your doorstep, then airport lounge, Emirates Business class benefits consider every step. With the assistance of the Chauffeur-drive, you will reach the award-winning airport Business class lounge. If you like driving, you can enjoy car rental options rather than chauffer-drive. Thanks to their excellent service, attentive flight attendants are ready to help you out at any time during your travel.
READ MORE: Most Reliable Airlines in the World - 9 Safest Airlines
Emirates Skyward Hotels
It is possible to increase your Miles just by staying at Emirates Skyward Hotels! In this case, you can earn up to 10,000 Miles per night on every hotel booking! However, if you make your hotel reservation with Emirates Skywards co-branded card, extra 2,500 Miles are waiting for you!
Alongside all these offers, Emirates has a recent announcement. If you can book your hotel before August 31, 2022, you might win another 2,500 Miles. In total, these awarded Miles make 15,000 Skyward Miles per night! Do not miss this shot. 😉
· Booking period: July 7–August 31, 2022
· Stay period: July 7–November 30, 2022
When is the deadline: this offer expires on August 31, 2022.
The Bicester Collection
Besides staying at Emirates Skyward Hotels, you can still earn extra Miles. You do not need to be in the United Arab Emirates at this offer to win these points. You can earn 1 Skywards Mile for each 1 euro spent in the UK, France, and all other European countries.
· If you are wondering which expenses can be counted as extra Miles: Your spending might be on designer shopping or dining. You may want to discover details via their website.
When is the deadline: this offer expires on August 31, 2022.
My Emirates Pass Summer Edition
With My Emirates Pass Summer Edition Offer, it is possible to use Emirates discounts across the United Arab Emirates and Dubai. 😊 Your Emirates boarding pass will be there for you while you enjoy Emirates offers. All you need to do is show it. That simple!
· If you are curious, where can you use Emirates offers: Across the UAE, you can enjoy your special prices at the best restaurants, big-name stores, the most popular attractions, and tranquil wellness & spa spots.
When is the deadline: this offer expires on September 30, 2022.
READ MORE: How to Get from Dubai Airport to Abu Dhabi Airport?
Personalize Your Dubai Holiday
Emirates operates more than flights; it can also organize your whole holiday and adventures! They may help you to find the perfect hotel, according to your desires. Furthermore, you can discover Dubai's top attractions with self-guided options. Thanks to their hundreds of choices, you can visit hidden gems and have one unique experience with the professional guidance of Emirates. 😊
Upgrade Your Airport Experience
Since the pleasure of a flight starts at the airport lounge, Emirates has one of the most luxurious lounge services for their passengers. Some airlines do not have these features in their first or business-class lounge.
🍖 🍗 🥩 🍠 🥟 Dubai Food and Drink Guide – 17 Famous Dishes
With your Marhaba Lounge access, you can taste Arabic and International cuisine at the best dining performance. It is possible to entertain yourself with free Wi-Fi and the use of tablets. While you can take care of your business calls or enjoy the steadiness, your kids have fun in the children's play area. Moreover, you might want to take a shower for refreshment. 😉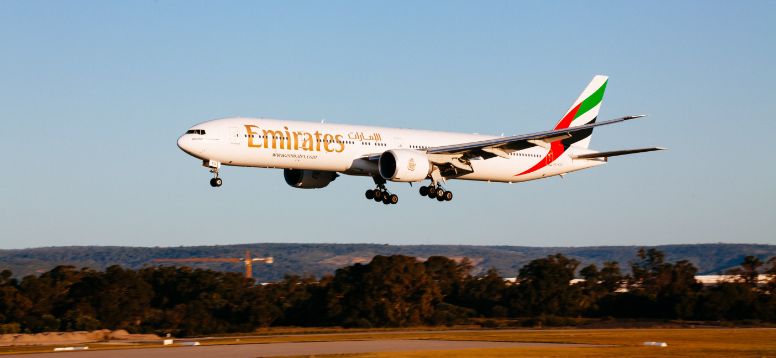 Enhance Your Benefits with Skywards+ and Save Your Money with Emirates Discount Code
As mentioned earlier, you can earn Miles by purchasing flight tickets, booking a stay at Emirates Skyward Hotels, or just using Skywards Credit Card. However, more of the featured fares are waiting for you! 😊
By subscribing and being a member of Skywards, you might have an Emirates coupon code for bonus Miles for your other flights. Also, you might have checked baggage allowance or discount on upgrade rewards.
Special Fares and Extras for Students
Emirates is there for their passengers' needs, including students. As students might need heavier luggage, Emirates has a student discount for them. With the Emirates promo code STUDENT, you can have values up to 10 percent.
Furthermore, thanks to these promotional codes, students have extra 10 kilograms and 1 piece of luggage!
When is the deadline: this offer expires on September 30, 2022.
Family Account
It might be inconvenient to use the same account among all family members. But, otherwise, you might waste your awarded Miles. Emirate Airlines has its passengers' side so loyal passengers can save money. 😉 Emirates offers efficient use for the whole family. Using this card, all members can combine their Miles in the same pool and spend with their family account if needed.
Another way to fly together and save money is benefiting from Emirates companion fare 2022. You can come with special prices from the UAE to several countries worldwide. Check them out.
Hint to the readers: Whether you use the family account or personal Skywards account, you can earn Miles each flight. By doing so, you can take advantage of exclusive cash + Miles rates throughout the year.
Enjoy Tel Aviv with Cash and Miles
Starting from June 23, you can earn up to 2000 bonus Miles if you fly to Tel Aviv with Emirates Airlines.
· Offer validity:
Booking period: Until July 23, 2022
· Travel period:
Outbound: June 23–September 30, 2022
When is the deadline: this offer expires on July 23, 2022.
Get Bonus Miles
Wherever you log in, you can earn extra Miles online! By shopping via the site it is possible to achieve 500 bonus Miles.
When is the deadline: this offer expires on August 14, 2022.
⭐ 🌟 🌠 ✨ 17 Best Beach Clubs in Dubai
Enjoy Gold or Silver Membership
As mentioned above, you can win bonus Miles with your membership. With spends of yours such as flight tickets, online shopping, or selective malls in Europe, you can double your earn-ups.
The annual fees depend on the type of your card, whether silver or gold. Furthermore, depending on membership type, extra services and discount codes are changing. Priority while boarding is one of Emirates Business Class offers.
By being a member, you can have a preference while boarding. Save both your money and time! 😉 Along with featured fares, it is possible to have an extra Emirates discount code with each Gift Miles. Thanks to Emirates' customer-friendly approach, you can have a total amount when you request a refund.
When is the deadline: this offer expires on September 5, 2022.
To discover more of these special offers for members, you might want to visit this given website.
In this article, we've seen the latest Emirates business class offers, with their deadlines. We hope these hints will be helpful for your next journey. 😊
You might be interested