Oludeniz is a unique resort in Turkey that offers a variety of attractions such as restaurants, affordable hotels close to the sea, the beautiful Blue Lagoon reserve, and more, making it a perfect vacation spot. The resort has a serene and charming atmosphere that never disappoints visitors. If you're planning a trip to Oludeniz, one of the most beautiful destinations in Turkey, you'll likely be flying into Dalaman Airport DLM.
Dalaman Airport (DLM) is located northwest of Fethiye city centre, approximately 50 km away. Oludeniz, on the other hand, is located about 12 km to the south of Fethiye.
Traveling from Dalaman Airport to Oludeniz
Once you land at the airport, you'll need to figure out how to get to your hotel in Oludeniz. Several transportation options are available to you, including bus services, shuttle transfers, taxis, and private airport transfer services.
Bus from Dalaman Airport to Oludeniz
If you're planning a trip to Oludeniz and are looking for a transportation option, taking the bus from Dalaman International Airport might be an option. First, remember that there is no direct bus route from the airport to Oludeniz. To take the bus from Dalaman Airport to Oludeniz, first take the Havas airport shuttle bus to Fethiye, which takes around an hour. From there, you can take a bus marked Oludeniz or another option to reach your hotel, with a travel time of 25-35 minutes, depending on traffic. Your total travel time will be approximately 1 hour and 25 minutes, not including any waiting time or transfer time.
Good to Know:
If you have a lot of luggage or are travelling with elderly companions or young children, taking the bus from Dalaman Airport to Oludeniz may not be the most comfortable or convenient option to consider.
Additionally, if you're travelling during peak season, the buses may be crowded, and you may experience delays.
The private transfer provides a convenient, direct and comfortable ride to your Oludeniz hotel without needing multiple public transportation modes. A professional driver will wait for you at the airport and take you to your destination in a private vehicle.
Taxi from Dalaman Airport to Oludeniz
The official taxi rank, "Dalaman Airport Taxi," is at the airport's arrivals terminal. While taking Dalaman taxis from the airport to Oludeniz may seem like an option, there are some drawbacks to consider.
First, a taxi ride can be expensive, especially if you travel on a budget. Your total travel time will also be approximately 1 hour and 25 minutes. Another thing to remember is that taxi rides can be unpredictable, especially during peak tourist season when traffic is heavy. You may spend more time in traffic than anticipated, which can be frustrating after a long flight.
Good to Know:
While taxi rides can be expensive, private transfers are often more affordable, especially if travelling with a group. Plus, you'll have peace of mind knowing exactly how much you'll be paying upfront without any surprise fees or charges.

Private Transfer from Dalaman Airport to Oludeniz
Travelling to a new destination can be an exciting experience, but it can also be stressful if you're unfamiliar with the available transportation options. If you're planning a trip to Oludeniz in Turkey and wondering how to get there from the nearest airport in Dalaman, private transfers from AirportTransfer.com may be the perfect solution for your airport pick-up and airport car transfer needs.
Located on the shores of the Aegean Sea and surrounded by mountains and forests, Oludeniz is a hidden gem worth visiting. However, private transfers offer the most flexible option for travelling to this stunning destination with no direct buses from the airport. With a private transfer, a chauffeur service will be waiting for you at any time of the day or night, taking you directly to your resort and eliminating the hassle of public transport.
At AirportTransfer.com;
Our airport chauffeur service provides VIP transfer with luxury vehicles and private taxis, ensuring a comfortable and safe journey.
Upon arrival, you'll be greeted by an English-speaking, polite, friendly, and helpful professional driver who will assist you with your luggage and provide door-to-door service.
Transfer vehicles are air-conditioned, and if needed, child seats or roof racks, elderly assistance, meet & greet service, VIP meeting, and luggage handling are available for added convenience.
In addition to convenience, we offer fixed pricing, eliminating unexpected fees or charges, and make budgeting for your trip easier.
We offer secure payment options such as credit card, Paypal, or Apple Pay, and a 100% refund and free cancellations for the last 48 hours, giving you peace of mind when booking your Dalaman airport transfers.
With various vehicle options, including sedans, executive sedans, minivans, SUVs, limos, or minibuses, you can choose the size and type of private car that best suits your needs, whether travelling solo or with a group.
If you're looking for a luxurious experience, you can even opt for a limousine or an executive sedan.
In conclusion, if you want private transfers from Dalaman Airport to Oludeniz, AirportTransfer.com is an excellent option. Our car service provides flexibility, convenience, and comfort, with a fixed price and return transfer option for added convenience. Book your private Oludeniz transfers today and enjoy your trip to the fullest with a luxurious vehicle. If you need assistance or have questions, our experienced customer support team is available 24/7 via WhatsApp.
AirportTransfer.com: A Journey towards Lasting Customer Loyalty with Private Taxi Transfers
AirportTransfer.com's customer-centric approach, advanced technology, premium vehicles and drivers, transparent pricing, and flexible payment options have made it a top choice for taxi transfers globally. Its focus on customer satisfaction has garnered a loyal following, and its continuous innovation keeps it leading the private transfer industry.
The best Dalaman Airport transfer reviews at airporttransfer.com!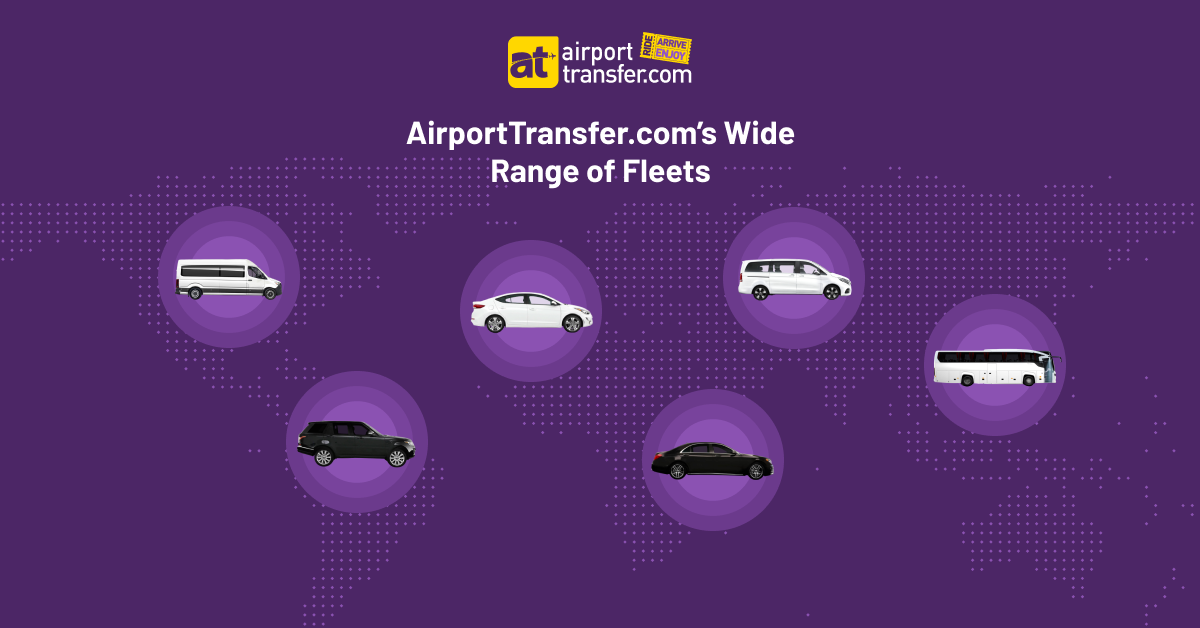 Frequently Asked Questions
You might be interested