Icmeler is an exquisite beach resort situated a mere 8 kilometres from the lively resort town of Marmaris,Mugla in Turkey. This idyllic haven is imbued with the ambience of both the Mediterranean and Aegean Seas, and the awe-inspiring Taurus Mountains accentuate its breathtaking scenery in the background.
Whether you're seeking the ideal holiday experience, lounging on the stunning Icmeler beach, or basking amidst the palm trees and eucalyptus trees, this place has it all. If you plan to visit the charming seaside resort town of Icmeler in Turkey and have just landed at Dalaman Airport, you might wonder how to get there. Dalaman Airport DLM serves the Dalaman district of Mugla, located in the southwest of country. It is an international airport located 6 km from the city centre. DLM is one of the two international airports serving Mugla.
Traveling From Dalaman Airport to Icmeler
Several direct transportation options are available for travelling between Dalaman Airport DLM and Marmaris (including the intercity bus terminal). These options include:
· The public bus service provided by MUTTAS
· HAVAS airport shuttle
· Taxi Transfers
· Dalaman Airport Private Transfer.
Useful Information:
You should arrive at Dalaman Airport (DLM) from Marmaris or any resort in the Dalaman region at least 1.5 hours before domestic and 2.5 hours before international flights.
Public Bus - MUTTAS
Suppose you're planning a trip to Icmeler and flying into Dalaman Airport. In that case, a public bus service is available between the airport and Marmaris, including the intercity bus terminal. This service, called "MUTTAS," offers transportation options to Icmeler.
The public buses depart daily from 04:00, with the schedule available on muttas.com.tr. You can also find the bus schedule at the airport. The buses typically depart upon the arrival of incoming flights. To locate the MUTTAS bus, simply head to the Domestic Arrivals area of the airport. Once you arrive in Marmaris, you can take another MUTTAS bus to Icmeler, about 8 kilometres away. This transfer time will take approximately 20 minutes.
Good to Know:
While taking another MUTTAS bus for Icmeler transfers is an option, it can be inconvenient and time-consuming, especially for those with lots of luggage or travelling with a group. Choosing a private transfer ensures a quick and easy arrival in Icmeler without any unnecessary stops or delays.
Airport Shuttle from Dalaman Airport (HAVAS)
The HAVAS Airport Shuttle is another transportation service from Dalaman Airport to Marmaris city centre and Intercity Bus Terminal. Before arriving at its final destination, the shuttle makes several stops along the way, including in Ortaca, Koycegiz, Gokova, and Marmaris. The journey takes approximately 90 minutes, depending on traffic and weather conditions.
Good to Know:
By booking a private transfer, you can avoid the inconvenience of multiple stops and delays. The airport car transfer will pick you up from Dalaman airport or Marmaris city centre and take you directly to Icmeler without any unnecessary stops.
Dalaman Airport Taxis
To take a taxi from Dalaman airport to Icmeler, you must walk a short distance to the taxi ranks outside the terminal. It's important to note that the airport is far from most holiday resorts in the area, including Icmeler, resulting in a pricey taxi ride due to the distance of around 96 kilometres.
Additionally; Not only can the cost of airport taxi fares vary significantly compared to foreign currencies, but the price of your ride may also depend on your hotel's location, traffic conditions, and the route the driver takes.
Good to Know:
With a private transfer, you can avoid unexpected costs with a fixed price and delays, as the driver will take you directly to your destination without any unnecessary stops.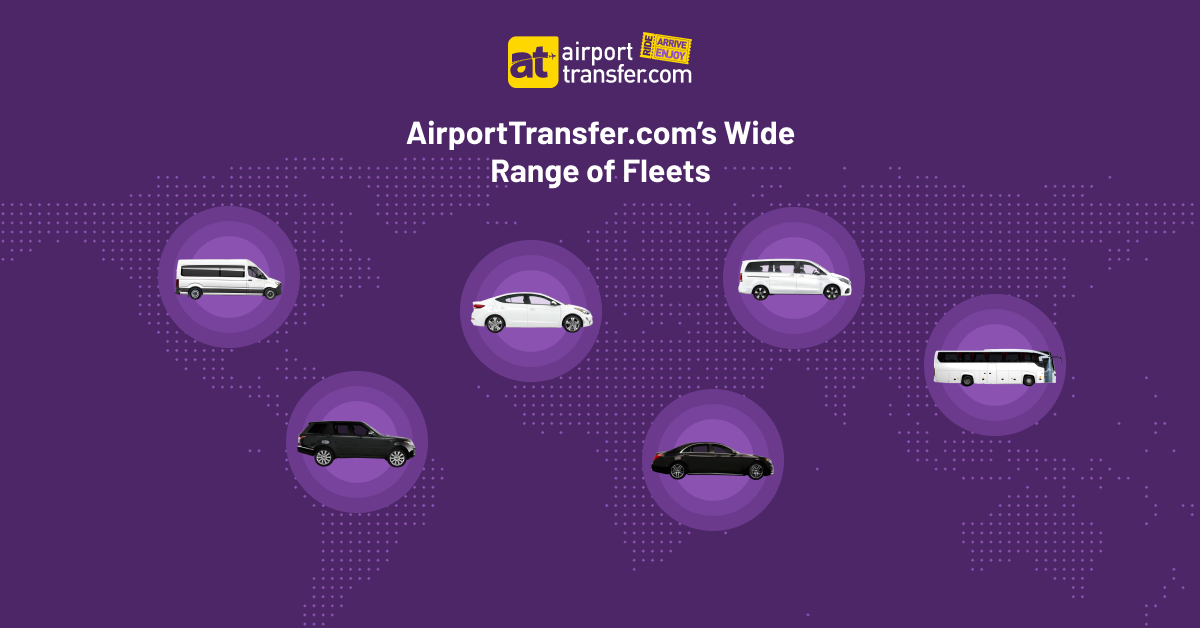 Private Transfer from Dalaman Airport to Icmeler
If you're seeking convenient and dependable travel from Dalaman Airport to Icmeler, you need not search beyond AirportTransfer.com!
Instead of relying on the Havas or Muttas airport shuttles, which will drop you off at the Intercity Bus Terminal in Marmaris and require you to take another transportation to your hotel, our private transfer service will drive you straight to the entrance of your hotel. Our private transfer service offers a stress-free and comfortable way to travel to Icmeler. With our fixed pricing, chauffeur service, and range of vehicle types, you can trust that we'll get you where you need to go in style.
At AirportTransfer.com;
We provide transparent and simple pricing for all our private transfers with fixed prices. No hidden fees or surcharges, so you know the exact cost before booking.
With our airport pick-up service, our professional driver will wait for you to assist with your luggage and take you to your destination. Please relax and enjoy the ride with our airport chauffeur service!
Our range of luxury vehicles include SUVs, minivans, sedans, executive sedans, minibuses, and limousines to suit any group size and travel needs.
We prioritize security and protect your payment information with secure methods.

We strive to enhance your journey's comfort and convenience. Our high-quality car service includes:
Red carpet treatment for luxury.
Child seats for families.
Elderly care assistants for extra assistance.
Disabled-compatible cars for those with mobility needs.
We know travel plans can change unexpectedly, so we offer free cancellations up to 48 hours before your transfer, and you can use your 100% refund right if your flight is delayed.
Our Dalaman Airport transfers are available 24/7, so no matter what time you arrive, we'll be there to pick you up with our luxury transfer vehicles.
The support team is just a message away on WhatsApp to assist with any inquiries, suggestions, or comments.
Discover the Best Airport Transfer Reviews with AirportTransfer.com
The start or end of your journey should be hassle-free and stress-free, and choosing a reputable and trusted transfer provider can make all the difference. This is where AirportTransfer.com comes in.
AirportTransfer.com is a leading provider of worldwide airport transfers, offering convenient and reliable transportation options to and from airports worldwide.
Here are some of the common themes that emerge from our customer reviews:
The best Dalaman Airport transfer reviews at airporttransfer.com!
Frequently Asked Questions
You might be interested