Fethiye, situated at the junction of the Aegean and Mediterranean Seas, is a small town boasting exceptional natural beauty, such as intricate bays and canyons along the coast. The locals have also built delightful architecture that complements the landscape and creates a charming atmosphere, making it an ultimate destination for travellers who love nature, beaches, hiking, yachting, good food, and stylish bars. Located near the city of Dalaman, Dalaman Airport DLM is an international airport that offers international flights to over 120 destinations. The airport can handle up to 35 flights simultaneously, making it a convenient entry point for travellers worldwide.
Travelling from Dalaman Airport to Fethiye
If you're travelling to Fethiye and flying into Dalaman Airport, you might wonder how to reach your destination. Fortunately, several public transport options are available, including taxis, bus services, airport shuttles, and private airport transfers. But before we dive into the transportation options, let's talk about some practical information that you might find helpful.
Consider obtaining Turkish Liras (TL) in Turkey for better exchange rates. Exchange offices are available in both Dalaman airport and resorts.
Public Bus (MUTTAS)
For those looking to get from airport DLM to Fethiye, the public bus service named "MUTTAS" is a solution. This public bus operates daily and connects the airport with Fethiye, including Intercity Bus Terminal. Minibus transfers from the Fethiye Intercity Bus Terminal to nearby resorts like Oludeniz and Gocek every 15 or 30 minutes. The public buses start operating at 04:30 in the morning, and they depart upon the arrival of flights. You can easily find the buses parked in front of the Domestic Arrivals area of the airport.
It's important to note that you must pay in cash for your ticket, as credit card payments are unavailable. Make sure to have Turkish Liras (TL) on you before boarding the bus. The bus ride from Dalaman Airport to Fethiye takes about 75 minutes, depending on traffic and the number of stops.
The HAVAS airport shuttle
The HAVAS airport shuttle bus has a fixed route from Dalaman Airport to Fethiye city centre and Intercity Bus Terminal, coordinated with domestic flight arrivals. It covers multiple stops, including the airport, Dalaman centre, Gocek, Gunlukbasi, Adnan Menderes Boulevards, and Fethiye Intercity Bus Terminal. The shuttle takes approximately 60 minutes to reach Fethiye. You can get information about Dalaman Airport Havas's price from their website.
Good to Know: To reach Oludeniz, an additional mode of transportation is required from Fethiye city centre, regardless of whether you are using HAVAS or MUTTAS. This may involve sharing the vehicle with other passengers or making multiple stops.
Private airport transfer offers a direct and exclusive transfer from the airport to your destination in Fethiye or Oludeniz, eliminating the need for multiple stops or sharing the vehicle with other passengers.
Dalaman Airport Taxis
Getting a taxi from Dalaman Airport to Fethiye or other nearby holiday resorts can be an option, but remember a few things.Firstly, the taxi ranks are outside the airport terminal, so you must walk a distance to reach them. Secondly, it's important to note that Dalaman Airport is far from most of the holiday resorts in Fethiye, which can make taking a taxi quite expensive.
The cost of the airport taxi ride may vary depending on factors such as the location of your hotel, possible traffic, and chosen route of the taxi driver, which can sometimes lead to high fares. Additionally, paying with foreign currencies may result in significant variations in taxi fares.
Good to Know:
Private transfers offer direct airport pick-up, saving you the hassle of walking to taxi ranks. They also provide fixed rates, preventing unexpected fare increases due to factors such as distance.
You won't have to worry about currency conversions or unexpected fare increases due to fluctuating exchange rates.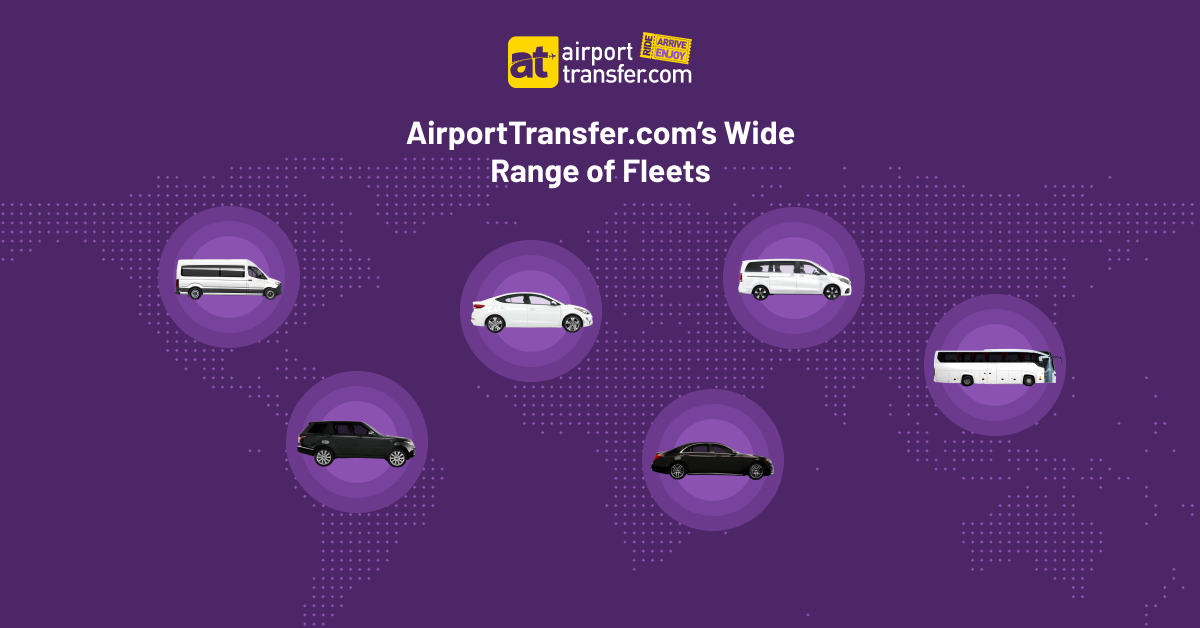 Private Transfer from Dalaman Airport to Fethiye
Travelling to Fethiye is an adventure in itself. From strolling through the charming streets of the Old Town to paragliding over the Blue Lagoon of Oludeniz, there's something for everyone. But when it comes to getting from Dalaman Airport to your hotel in Fethiye or Oludeniz, private transfers are by far the best option. At AirportTransfer.com, we specialize in providing door-to-door private transfer services with English-speaking drivers.
We offer luxury vehicles to suit your needs, including sedans, executive sedans, minivans, SUVs, limos, and minibuses and our airport chauffeur service ensures you'll be greeted by friendly and professional drivers who will help you with your luggage and take you directly to your hotel. Unlike the Havas or Muttas airport shuttles, which drop you off at the Intercity Bus Terminal of Fethiye and require you to take a local taxi, our private Dalaman Airport transfers drive you directly to the entrance of your hotel. But that's not all. At AirportTransfer.com, we pride ourselves on offering a red-carpet treatment for luxury travellers. If you're looking for extra pampering, our excellent service is the perfect way to make your transfer from Dalaman to Fethiye an unforgettable experience.

Our transfer vehicles have all the amenities to relax and enjoy the ride, including Wi-Fi, air conditioning, and refreshments. We provide child seats for families travelling with young children and disabled-compatible cars with elderly care assistants to ensure a safe and comfortable journey for travellers with mobility needs. We value the unpredictability of travel plans and provide a 100% refund and free cancellations for the last 48 hours before your scheduled transfer. Plus, with our secure payment system, you can trust that your personal and payment information is protected.
So why not book your airport car transfer with us today and start your Fethiye adventure in style? We offer 24/7 availability for our Dalaman Airport transfers. You can easily get in touch with our customer service on WhatsApp.
AirportTransfer.com: Where Fast and Comfortable Journeys Meet Customer Satisfaction
At AirportTransfer.com, we understand that our client's time is valuable. Additionally, our commitment to customer satisfaction goes beyond providing efficient Fethiye transfers. We also take pride in providing our customers with a comfortable and safe journey. Our countless positive reviews from satisfied customers speak for themselves. So why not experience AT for the best Dalaman Airport Fethiye transfer?
The best Dalaman Airport transfer reviews at airporttransfer.com!
Frequently Asked Questions
You might be interested