Need a place to stay urgently after landing in Helsinki? Or you are at the airport and your flight has been delayed. You are looking for a good hotel where you can stay right away without going too far. Then take a look at these 8 hotels near Helsinki Vantaa Airport. We're sure one of these will work for you!
The 8 Best Hotels Near Helsinki Airport
You finally realize the Finland holiday you have been planning for so long. With its unique nature and landscapes, you can have a lovely holiday and master the Finnish cuisine. However, we can say that solving the accommodation problem is one of the first things you will do; if you leave some things to the last day, it can be costly.
We have compiled the hotels for you to avoid such a situation. You can learn many new things during your holiday in Helsinki, where you will go with your friend, family or lover. At the same time, the Finnish culture, which belongs to the Scandinavian countries, may be beautiful to you. There are also excellent tips for online hotel booking while searching for hotels quickly, don't ignore it.
1- Scandic Helsinki Airport Hotel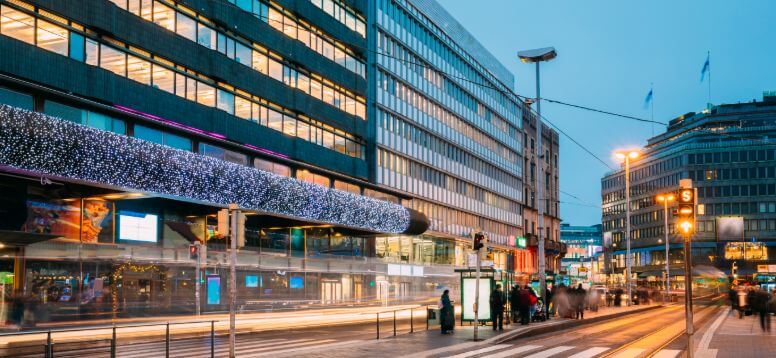 Never worry when you're looking for a hotel or exploring a new city, there's a solution for that too! How to Cope With Travel Stress? We explained. Anyway, Scandic Helsinki Hotel is located next to Terminal 2 at Helsinki-Vantaa Airport and can be reached through a partially covered walkway; It has modern rooms, an on-site restaurant, and a bar. Guests also have access to the gym, sauna, and free WiFi.
Featuring air-conditioned rooms with a minibar, work desk, and ironing facilities, this hotel also includes a bathroom with FACE Stockholm toiletries, a hairdryer, and a bath or shower. If you stay here, you can have good meals. The hotel restaurant offers a rich menu for lunch and dinner, while you can enjoy refreshing drinks and snacks at the lobby bar.
Additionally, a buffet breakfast is served daily at Scandic Helsinki Airport. Conveniently located 200 meters from central Helsinki, The hotel is 30 minutes from the train station. Jumbo Shopping Center is a 6-minute drive from Scandic Helsinki Airport. This 4-star hotel can be an alternative you can consider during your Helsinki holiday.
📍Average distance to airport: 1 km.
2- GLO Hotel Airport
Located on the ground floor between Helsinki-Vantaa Airport's arrival lobbies 2A and 2B, this modern hotel offers flat-screen TVs and free WiFi rooms. However, as a minus, GLO Hotel Airport does not have a restaurant, but there are different breakfast options that guests can add to their reservations at check-in, with prices starting from 9€ per person. Glo Hotel Airport's stylish rooms feature air conditioning, a work desk, an iron, and a bathroom with a shower.
On the other hand, unfortunately, there are no windows in the rooms of Glo Airport. In the lobby lounge, guests have access to a library, drinks, and snacks at Glo Bar and chat with their friends. After a long flight, guests can relax with a drink at Glo Bar, which is open until 01:30 in the morning. We can classify this 4-star hotel as a comfortable hotel due to its 9.7 points.
📍 Average distance to airport: 3,7 km.
3- Holiday Inn Helsinki-Vantaa Airport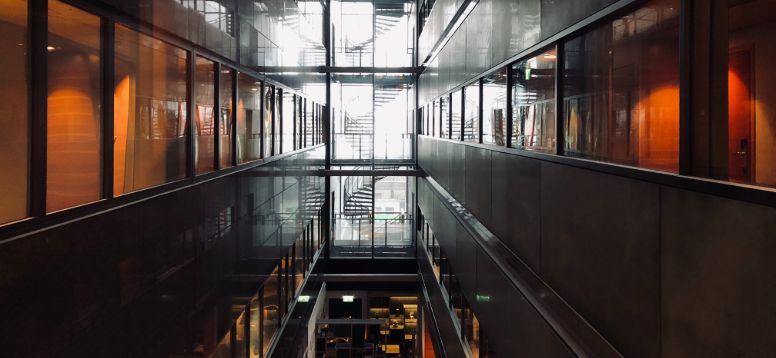 With only 10 minutes to/from Helsinki-Vantaa Airport, Holiday Inn Helsinki-Vantaa Airport offers you lots of possibilities and a free airport shuttle. Breakfast is served from 05:00. If you want, you can wander around the places. For example, Jumbo Shopping Center, which is a 10-minute walk away, is one of the places you can visit. Tea/coffee facilities, air conditioning, and a multi-channel flat-screen TV are standard at the Helsinki-Vantaa Holiday Inn.
Additionally, some rooms have a minibar. The on-site Bistro Fiore offers a variety of delicious Finnish and European dishes. You can taste the local dishes of Finnish cuisine here. Bar Fiore is an excellent place to relax after a long flight. Leisure options include a fitness centre and two saunas. We can say that having a restful sleep after the sauna is perfect after the journey. This 4-star hotel is one of the most highly-rated hotels.
📍 Average distance to airport: 3,8 km.
4- Hotelli Tikkurila
Located in the Aviapolis area, the 2.5-star Hotelli Tikkurila is a family-friendly hotel in the city centre. With complimentary breakfast, free wireless internet, and free parking, you can add this affordable hotel to your list, close to Helsinki Vanta Airport.
📍 Average distance to airport: 8,8 km.
Absolutely, know that: Should I Add Flight Insurance When Booking My Flights?
5- Modern Two-Bedroom Apartment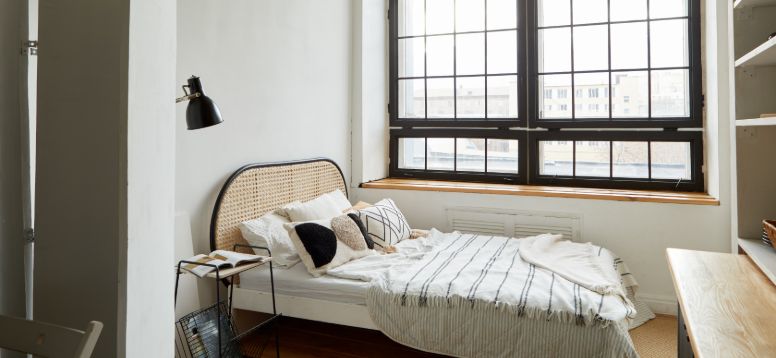 A modern two-bedroom apartment with two bedrooms, flat-screen TV, and a fully equipped kitchen with a dishwasher, microwave, washing machine, fridge, and the oven is located near Helsinki Airport. Located in Vantaa, 4 km from Heureka Science Center, 200 m from Vantaa Institute of Innovation, and 400 m from Flamingo Cinema Complex, this property features balcony access and free private parking.
Popular points of interest near the apartment include Jumbo Mall, Flamingo, and Aviapolis. You can use the airline transfer to come to your hotel from the airport. If you don't like your journey through experienced local chauffeurs, you also have the opportunity to get a 100% refund. Visiting our site AirportTransfer.com: Fastest Way to Make Airport Transfers and planning your holiday details will provide you with a stress-free holiday.
📍 Average distance to airport: 3 km.
6- Forenom Hostel Vantaa Aviapolis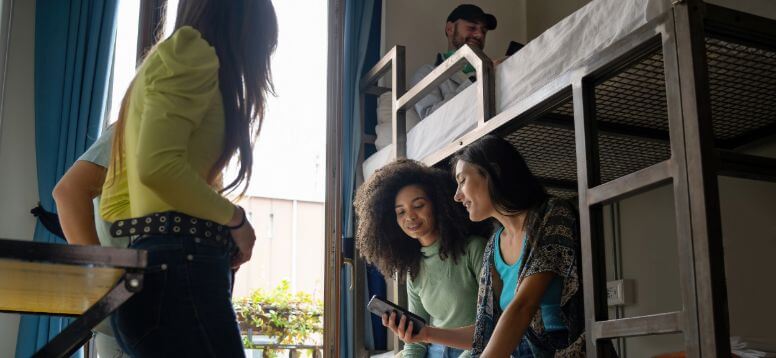 Only a 15-minute walk from the Airport, Forenom Hostel Vantaa Aviapolis offers self-catering rooms with a keyless entry system. This hotel offers free WiFi and free parking. It offers a coffee machine, refrigerator, and electric kettle facilities to its customers in all rooms. A flat-screen TV is also available, but with a shared bathroom and shared guest kitchen, this hotel can disadvantage guests who do not like to use common areas.
The Jumbo Mall and Flamingo Entertainment Complex, with shops, restaurants, and a cinema, are a 6-minute drive away. You can find things to do around this 2-star hotel. Helsinki city centre is 18 km from Forenom Hostel Vantaa Aviapolis.
📍 Average distance to airport: 1,4 km.
Would you like to read this: Where to Stay in Iceland?
7- Clarion Hotel Aviapolis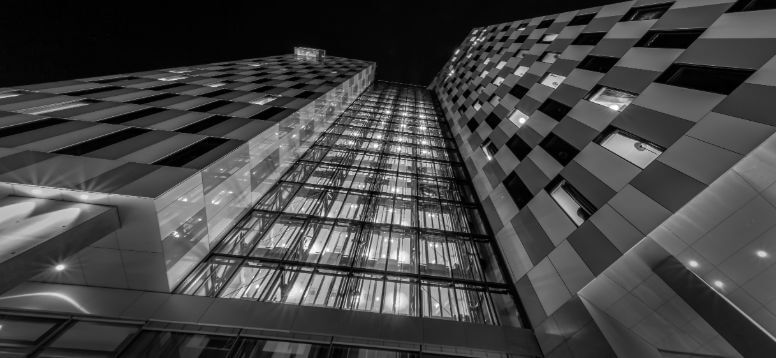 We can say that the Clarion Hotel offers its customers a comfortable environment with its sauna, fitness centre, and relaxing lounge. Helsinki Airport can be reached in 10 minutes by train or bus, while Aviapolis Train Station is just 20 meters away, and central Helsinki can be reached in 30 minutes by train. In order not to prolong this short period, you can have a stress-free journey by choosing an airport transfer instead of using a taxi or public transportation.
It offers air-conditioned rooms with free WiFi, a minibar, a flat-screen TV and a work desk. Additionally, private bathrooms come with a bath or shower. Offering Finnish cuisine with its local dishes, this in-house restaurant, Kitchen & Table, offers a menu inspired by Manhattan and blended with Scandinavian flavours.
On the other hand, you can relax on the terrace during a trip to Helsinki during the summer months. Clarion Hotel is 1.9 km from Jumbo Mall and Flamingo Cinema Complex.The Finnish Aviation Museum is just 100 meters away. You can walk around and discover new places. This 4-star hotel is also among the highly-rated hotels.
📍 Average distance to airport: 2,2 km.
Maybe you want to read: Your Essential Pre-Flight Travel Checklist
8- Hilton Hotel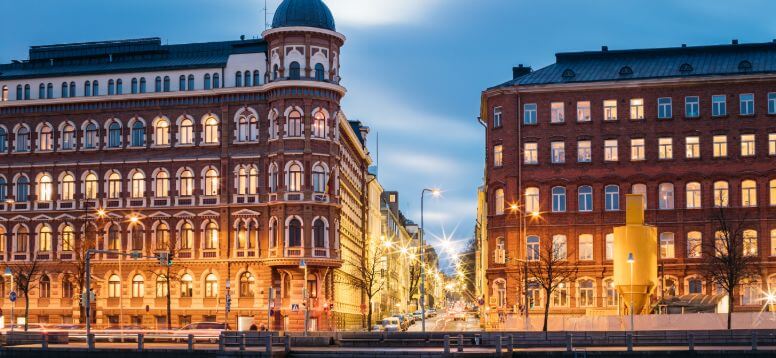 The Hilton Hotel is very conveniently located just a 10-minute walk from Helsinki-Vantaa Airport. It offers a small complimentary breakfast from 03:30 and soundproofed rooms with LCD TV, cable channels, and a tea/coffee maker. The soundproofed rooms at the Hilton Helsinki-Vantaa Airport feature a glass-walled bathroom with a separate bathtub and shower. Free WiFi is available throughout the hotel.
Restaurant Gui offers an extensive à la carte menu, while after-dinner drinks are served in the stylish Bar Gui. A full buffet breakfast is served daily, and you can also have an early breakfast from 03:30 on request and for a fee. In this hotel, which also offers dishes specific to Finnish cuisine, you give the Hilton Hotel total points for food. Relaxation options at the Helsinki-Vantaa Hilton include a sauna and a modern gym. The executive lounge on the top floor overlooks the airport, and guests with access can enjoy their breakfast here. Complimentary drinks, cookies, and fruit are served throughout the day. In the evening, guests can relax with a cocktail and snacks in the executive lounge.
📍 Average distance to airport: 1 km.
Actually, this is a content related to our title: Tips for the First-Time Flier
Frequently Asked Questions
• How far is Vantaa Airport from Helsinki?
It can be ideal to use an airport transfer to reach your hotel quickly from this airport, 17 kilometres away from the city centre. On the other hand, you may not understand Helsinki's public transport system, you may get lost on the way, or the taxi drivers may want to scam you. You can have a stress-free holiday by choosing a private airport transfer with a 100% refund to avoid this situation.
• What can you do during an extended stay in Helsinki?
You can stay in one of the hotels we have compiled in the list.
• Can I stay overnight at Helsinki Airport?
You can stay, but having a comfortable and comfortable sleep can be suitable for your holiday.
• How much is a taxi from Helsinki Airport to the city centre?
We can say that it costs an average of 40 dollars. But Airporttransfer.com has much better prices on private transfers. You should definitely review it.
You might be interested
Browse Airports for Airport Transfers