Cancun International Airport (CUN) is the main airport serving the city of Cancun, Mexico, and the surrounding areas. It is located about 16 kilometres (10 miles) southwest of downtown Cancun and is the second-busiest airport in Mexico, handling millions of passengers annually. Transportation options from the airport to Cancun and the surrounding areas include taxis, shuttle services, and rental cars. Public transportation options, such as buses, operate between the airport and the city centre.
Travelling from Cancun Airport to Tulum
Why is Tulum popular for Cancun airport? For several reasons, Tulum is a popular destination for travellers flying into Cancun International Airport (CUN): beautiful beaches, Mayan Ruins, Eco-Tourism, and a Hip and Bohemian Vibe. Tulum's stunning beaches, ancient ruins, natural beauty, and laid-back atmosphere make it a popular destination for travellers flying into Cancun Airport looking for a unique and memorable experience in Mexico. Overall, while Tulum is not right next to Cancun Airport, it is within reasonable driving distance and easily accessible by various transportation methods.
How to get from Cancun Airport to Tulum? Several transportation options are available from Cancun International Airport (CUN) to Tulum, located approximately 117 kilometres south of the airport. Overall, while Tulum is not right next to Cancun Airport, it is within reasonable driving distance and easily accessible by various transportation methods.
Taxis from Cancun Airport
To go to Tulum from Cancun Airport by taxi, you can take one of the taxis waiting in front of the airport. Cancun taxis are available 24/7. Taxi prices to Tuluma are high, and you need to check the meter carefully. Also, Mexico Airport taxi drivers generally can not speak English but will still be polite to you.
Cancun Airport Shuttle
Shared shuttles from the airport to Tulum offer a more affordable option than private transfers. Shuttle services typically operate on a schedule and may involve stops at other hotels or resorts.
Rental Car at CUN
You can rent a car at the airport and drive to Tulum alone. The drive takes approximately 90 minutes, and the main highway to Tulum is well-maintained.
Public Transportation
There are several bus services available at Cancun International Airport. Some of the most popular ones include: ADO Bus. ADO is a popular bus company that offers direct bus service from Cancun airport to downtown Cancun and the Cancun Hotel Zone. The buses are comfortable and air-conditioned; tickets can be purchased online or at the airport.You can take a bus from Cancun Airport to Playa del Carmen and transfer to another bus or Colectivo (shared minivan) to Tulum. This is the most affordable option, but it may be less comfortable and take longer than other transportation options. It's important to note that all transportation options require planning and research to ensure you choose a reputable and safe service.

Private Transfers from Cancun Airport to Tulum
You can arrange a private transfer from the airport to Tulum. This option offers the convenience of door-to-door service and the comfort of a private vehicle on airporttransfer.com. Private chauffeured airport transfer from Cancun Airport to Tulum is always safer. AirportTransfer.com has many vehicle models for Cancun Airport passengers visiting their Tulum hotel. AT has reliable, punctual and courteous drivers for Tulum transfers. How many people will you travel with? Is there a service you need extra, such as a baby seat or an elderly care assistant?
Or you want a private chauffeured vehicle for disabled passengers; airporttransfer.com has dozens of additional services. You can write them in the notes section in the reservation section or request them by talking directly to the driver. Don't be miserable by taking the bus from Cancun Airport to Tulum with your heavy luggage. AirportTransfer.com's courteous drivers will assist you in loading your heavy luggage into the vehicle.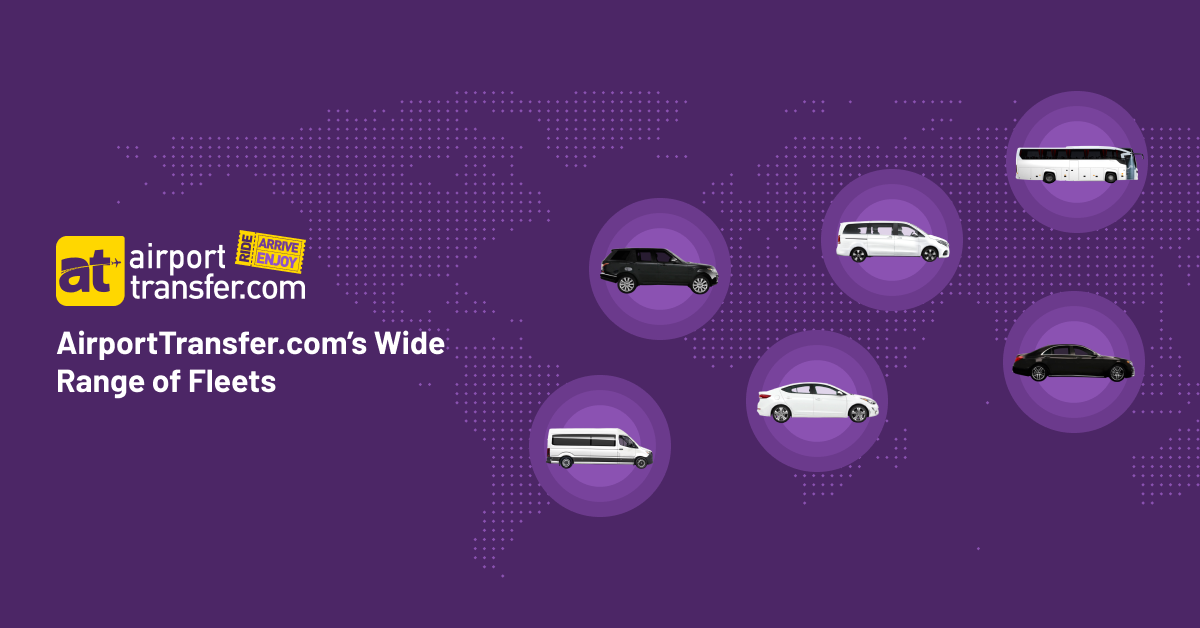 When booking a Cancun Airport transfer, you can view and compare all available vehicles (Sedan, Minivan, SUV, Minibus, Limousine) and prices on the AT website. With the convenience of online payment, you can complete your Cancun Airport transfer with Credit Card, Apple Pay and Paypal. In case of a change in your Mexico holiday, you can cancel free of charge up to the last 48 hours and get 100% of your money back.
AT has professional English-speaking drivers who greet you on time. They will pick you up on time from the airport or wherever you want and help you carry your luggage. AirportTransfer.com does not charge any extra fee from its customers for any transfer; all prices are fixed and give the best price guarantee. Guarantee your money and safety by taking a private transfer service instead of Cancun Airport taxis.
AirportTransfer.com offers 24/7 private airport transfer services worldwide. You can reach the AT Professional Support Line team from the Whatsapp support line for all your questions, suggestions and comments.
The best Cancun Airport transfer reviews are on Airporttransfer.com!
Frequently Asked Questions
You might be interested