Manchester Airport is one of the largest and busiest airports in the UK, located in the northwest of England. With more than 29 million passengers flying through its terminals annually, Manchester Airport is a key transportation hub for travellers worldwide, offering flights to a vast array of international destinations.
The airport comprises three terminals, with Terminal 1 being the largest and most frequently used, providing flights to destinations across the globe. Terminal 2 is primarily for airlines within the Star Alliance network, and Terminal 3 caters to flights to and from the UK and Ireland. To reach this busy airport in the UK from Bradford, it is important to carefully plan your transfer from Bradford to this important transportation hub for global travellers in advance to ensure smooth and hassle-free travel.
Travelling from Bradford to Manchester Airport
The distance between the two locations is approximately 36 miles (59 km), which means that several transport options are available to you. For those who prefer to get from Bradford to Manchester Airport, there are several Manchester Airport transport options available to you, including bus service, train services, taxis and private airport transfers. You can check and choose the best transfer from Bradford to Manchester Airport.
Bus from Bradford to Manchester Airport
Travelling from Bradford to Manchester Airport by bus is an option for those looking to transfer from Bradford to Manchester Airport.
Distance: 50 miles, duration: 2 hours and 5 minutes.
Coach companies: National Express, Transpennine Express, Megabus.
1 coach operating per day with direct services available. Ticket prices vary by company, starting from £14 and averaging £1. The first coach departs from the bus station at 09:15 and the last coach departs at 19:40, providing passengers with travel flexibility.
Train from Bradford to Manchester Airport
Travelling from Bradford to Manchester Airport by train is another option for those looking to transfer between the two locations. Distance between Bradford and Manchester Airport is around 80 km, with the train taking 2 hours and 26 minutes.
An average of 92 trains travel per day between the two cities.
The first train on weekdays leaves Bradford at 05:31, the last train at 00:31. On weekends, the first train at 05:34, and the last train at 00:31. Starting at just £6.00, you can purchase tickets from Bradford Interchange to Manchester Airport. Passengers should expect at least one train change. Train operators include Arriva Trains Wales, First TransPennine Express, Northern, Northern Rail, Transport for Wales, and UK Rail Connections.
Taxi from Bradford to Manchester Airport
Getting a taxi from Bradford to Manchester Airport can be expensive, considering that the distance between the two locations is 36 miles. The cost of a taxi ride varies depending on several factors, such as the number of passengers, pick-up time, and date. Generally, taxi fares in England are known to be relatively high.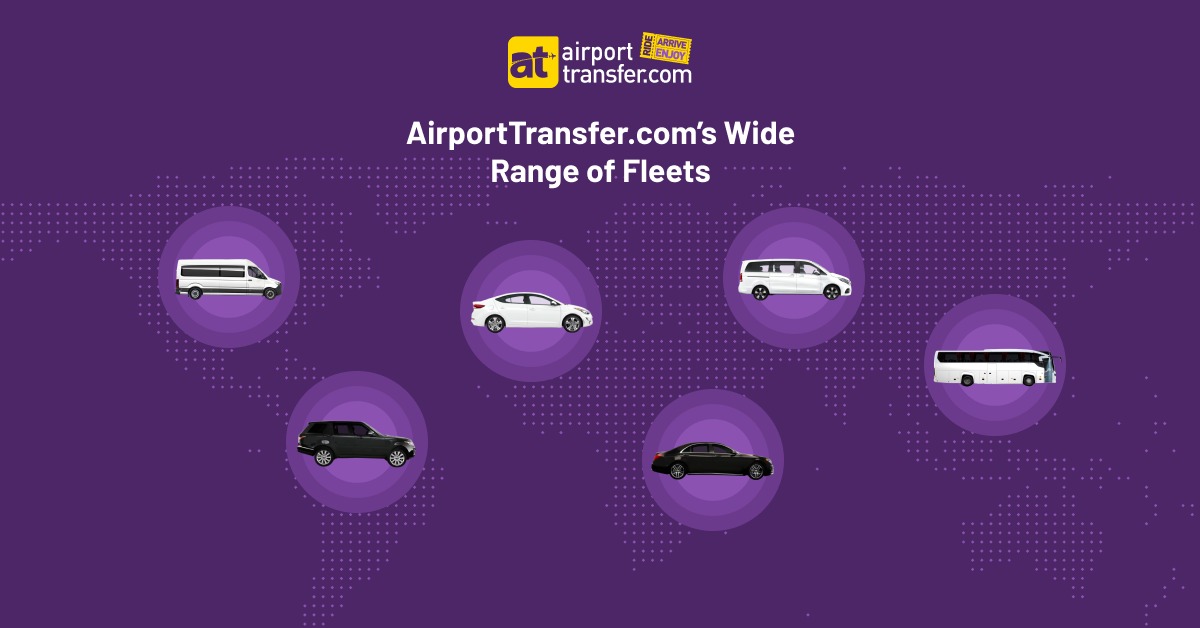 Private Transfers from Bradford to Manchester Airport
Manchester is a vibrant city in the northwest of England, perfect for both leisure and business travellers. With a rich cultural heritage, world-class museums, famous soccer teams, and dynamic nightlife, Manchester has something for everyone. To experience all that the city has to offer, start by getting to Manchester Airport. If you're travelling from Bradford and looking for a convenient and reliable way to get to the airport, public transport may not be the best option. Instead, consider pre-booking a private airport taxi transfer from Bradford to Manchester Airport. AirportTransfer.com offers a convenient and comfortable way to get from Bradford to Manchester Airport.
With additional services like child seats, roof bike racks, and VIP service, you can customise your transfer to suit your needs and preferences. Fixed fares for private transfers provide transparency and no hidden fees. You'll know exactly how much you'll be paying before you book. We also offer a 100% refund and free cancellation up to 48 hours before your scheduled pick-up time. Booking a private transfer with AirportTransfer.com means you'll enjoy airport pick-up service and door-to-door airport chauffeur service. You'll be picked up directly from your doorstep and taken directly to the airport. Our vehicles are suitable for students, solo travellers, or groups, ranging from sedans and limousines to SUVs and minivans.
With 24/7 car service and secure payment options, you can book your Bradford transfers with confidence. Don't delay any longer! Book your Bradford transfer to Manchester Airport today and experience a hassle-free and relaxing journey to your destination. To book your Manchester Airport transfers, you can easily reach out to our customer representatives via WhatsApp anytime, 24/7.
Leave Public Transportation Behind: Why Private Airport Transfer is a Better Option
While public transportation may seem like the more affordable option, there are many reasons why private airport car transfers are a better choice. Private airport car transfers offer a direct route to your destination or Manchester airport hotels with no stops or detours. You can enjoy complete privacy during your journey from Bradford with private airport transfers. Public transportation systems can be crowded with limited space for passengers and luggage. Private airport transfers provide plenty of room to stretch out and relax.
Manchester: A City Full of Surprises with AirportTransfer.com
Manchester, England's second-largest city, was once a bustling industrial hub but now thrives as a cultural centre known for its vibrant nightlife, impressive libraries, and rich sporting heritage. For travellers looking to experience the best of Manchester, there are many sights and attractions to explore.
Manchester's stunning architecture: Manchester Town Hall, Manchester Cathedral, and John Rylands Library
Museum of Science and Industry: a must-visit for science and engineering enthusiasts
Manchester Art Gallery: an extensive collection of British art
National Football Museum: celebrates soccer's history and culture in England
Old Trafford and Etihad Stadium: take a tour of the iconic soccer stadiums
Trafford Centre: shopping centre with over 200 stores, restaurants, and cafes
Salford Quays: waterfront area with Lowry Theatre, Imperial War Museum North, and MediaCityUK complex
Chinatown: home to Chinese restaurants, shops, and cultural events
Heaton Park: one of the largest parks in Europe with walking, cycling, and boating activities
The Hidden Jewel: charming café in Manchester's Northern Quarter
Discover the charm and character of Manchester, a city with something for everyone. From history and culture to sports and shopping, this lively city has it all. Don't miss out on the chance to explore Manchester - book your trip with AirportTransfer.com now and enjoy all that this amazing city has to offer.
AirportTransfer.com: Providing the Best Private Airport Services from Bradford
We are proud to have received numerous positive reviews from our happy customers who have experienced our private airport services from Bradford. Our customers appreciate our commitment to customer satisfaction and the high level of service we provide.
The best Manchester Airport transfer reviews are at AirportTransfer.com!

Frequently Asked Questions
You might be interested