Amsterdam is no doubt, one of the most popular cities in Europe that receives the most tourists. Mostly because, when you visit now, you can still be able to see the traces of 17th century Golden Age when canals and Dam square were built.
Often referred as the "Venice of the North", because of many canals surrounded in the city, which made the boat tours famous. You may have heard young people prefer to visit Amsterdam for the notorious "wild nightlife" but that's not all for this wonderful city.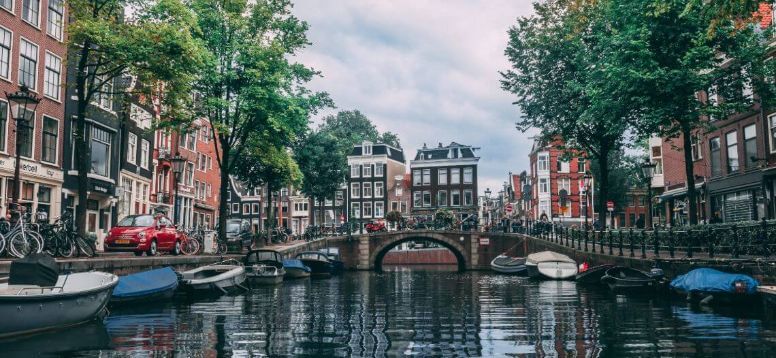 The capital of the Netherlands is also the capital of history, architecture, art, music and mesmerizing landscapes. Sightseeing in Amsterdam is the best activity if you like walking. One of the most important Amsterdam tourist attractions is no doubt visiting museums. Did you know? Amsterdam has the most museums and theaters per capita in the world - with over 70 museums. So if you are an art lover, it is the place to be. Not to worry, in this blog we'll tell you all about Amsterdam tourist spots, so that you can get the most out of the city center.
35 Most Popular Attractions & Things To Do In Amsterdam: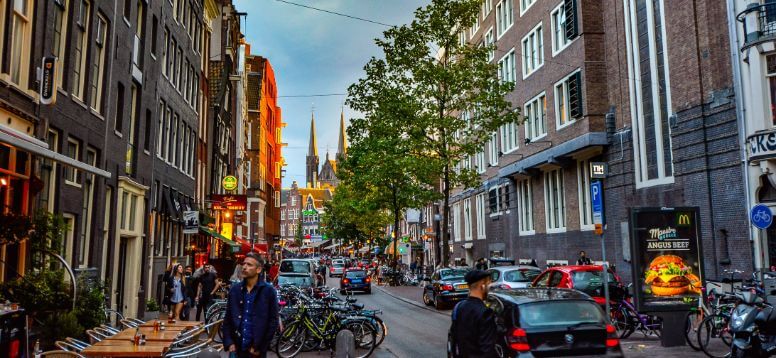 Walking by the canal
Boat tours at the canal
Don't forget to eat street foods: Bitterballen, pannenkoeken (pancakes) and stroopwafel
Dam square
9 streets for shopping (De 9 straatjes)
Red light district (De wallen)
Oude Kerk
Get an I Amsterdam card
Van Gogh Museum
West church (westerkerk)
Nemo science museum
Eye film institute Netherlands
National monument
Amsterdam museum
Jewish historical museum
Vondelpark
Zuiderkerk (south church)
Hortus botanicus Amsterdam (botanic garden)
Amsterdam royal zoo
View from oude kerk tower
Walk around the begijnhof
Nieuwe kerk (new church)
National maritime museum (tall ships)
Museum of tropics (Netherland's colonies)
Hermitage Amsterdam (courtyard)
Albert cuyp Market (open air market)
Verzetsmuseum
Heineken experience
Museum ons' lieve heer op solder
De negen straatjes (Nine streets)
Koninklijk Paleis
Scheepvaartmuseum
Bloemenmarkt
Street art museum
Moco museum
⭐ Maybe you're interested: 15 Things to do in Paris
More Historic Attractions in Amsterdam and Why?
1) Anne Frank House: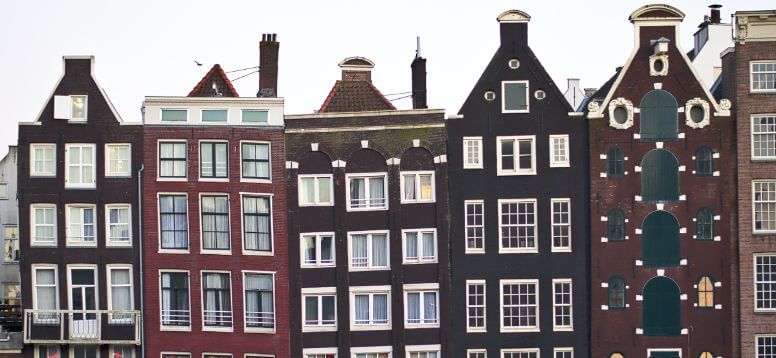 For those who read the book "The Diary of a young girl by Anne Frank'', you must visit her house, located in Prinsengracht 263, where she was hiding during World War II, because she was Jewish. Don't forget to bring your tissues because this is going to be a very emotional experience. In Anne Frank House, you will see original furniture, objects, photos, film images, and the diary that was later turned into a book, with her own writing. Not suitable for disabled people due to original poorly accessible staircases. My Amsterdam card is not valid here, so you need to get your tickets online.
2) Rijks Museum: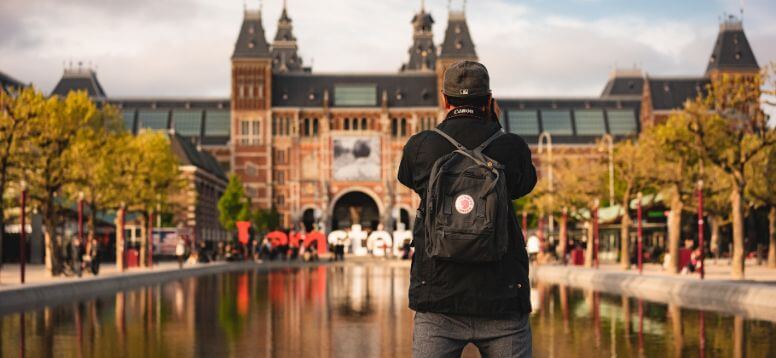 Rijksmuseum is one of the most prestigious museums in the world and yet biggest in Amsterdam. Home for 8000 artworks with over one and a half kilometers of surface area. You will see masterpieces that you cannot see anywhere else, such as the most famous Dutch painters Remrandt, Vermeer and Van Gogh. It is a perfect place to experience the Golden Age of the Netherlands. There is disability access as well and my Amsterdam card is valid. If you don't want to get an I Amsterdam card, you can always get your Rijksmuseum tickets online.
3) Royal Palace of Amsterdam: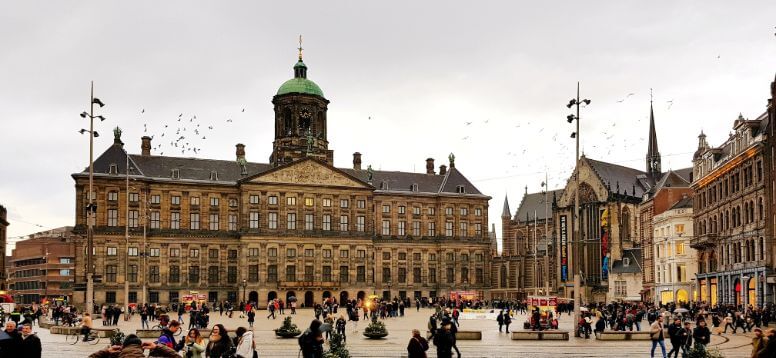 Royal Palace, also known as Koninklijk Paleis in Dutch, is one of the three palaces in the Netherlands that are occupied by the monarch. However, it is open for the public to visit and it is at Dam Square, which is very central. The palace was built in the 17th Century, during golden ages, as a town hall but later occupied by the Dutch Royal. Both the exterior and interior of this giant Dutch classist style building has a symmetrical build which symbolizes justice and governance. Unfortunately, my Amsterdam card is not valid here. You can take photographs only without flash inside the premises.
4) Rembrandt Mouse Museum: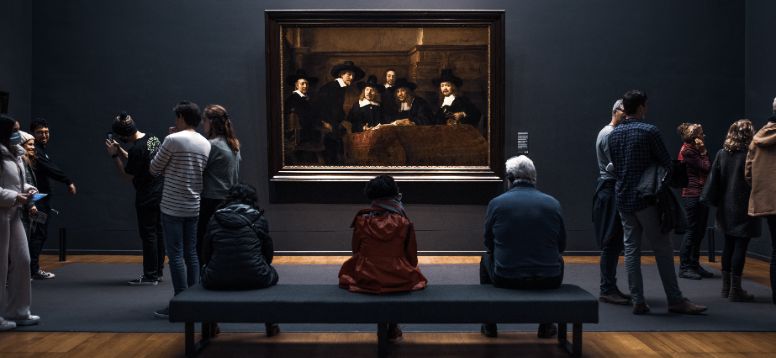 If you have a trip to Amsterdam, you mustn't leave without visiting Rembrandt's house where he lived with his wife for seventeen years (between 1639 - 1656). Rembrandt is of the most celebrated Baroque artists of its time and often referred to as "master of light" after Vermeer. Newly reconstructed house consists of his work of etchings and his early paintings and his students' artwork. The interior was redecorated true to its period and you can see original objects and furniture. Bear in mind that his most famous artworks are only showcased in museums. My Amsterdam card is valid in this museum.
⭐ Popular article: Places to Visit Switzerland in Winter
5) Stedelijk Museum: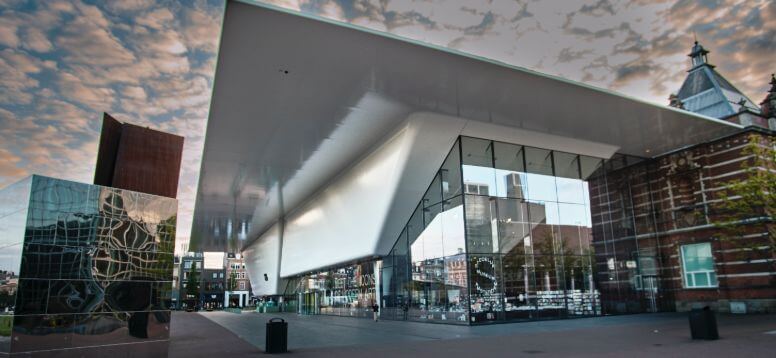 Stedelijk museum is a contemporary art, design and performance museum that exhibits both local and international artists. They have a busy calendar where they showcase exhibitions and projects that you can visit. If traditional and classic art were not for you, then you would love this museum. Only 5 minutes walking distance from Van Gogh Museum which is in the heart of the city.
Frequently Asked Questions Explore Amsterdam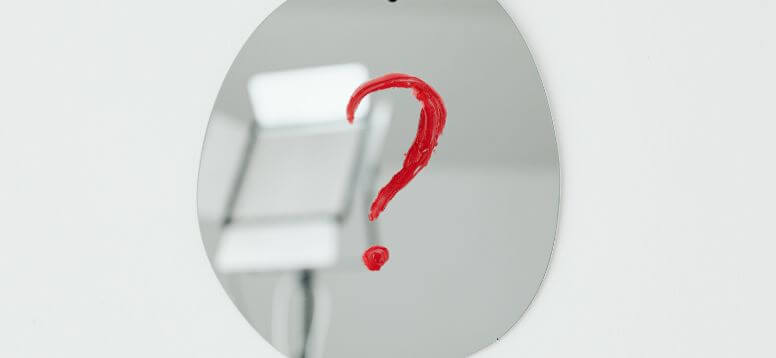 ⚫ How can I explore Amsterdam?
If you choose to visit Amsterdam in spring or summer, walking around the city would be the easiest option to explore the city – especially if you like strolling. It is often said that the best months to visit Amsterdam are between April and the first couple of weeks of June or between middle of September and middle of October.
Having said that, public transportation in Amsterdam - such as trams, buses and metros - is pretty easy and convenient. It is highly recommended to get an "I Amsterdam card", also known as "I Amsterdam city card" or just "city card", because it'll allow you to access more than 70 museums and city-wide public transport, as well as exclusive discounts at some restaurants, concerts and tourist attractions. You are looking at €60 per day or €105 for 3 days with a discount. It may sound very expensive at first sight, but if you check the places that you won't need to pay extra tickets, then you could end up saving a massive amount of money. Up to you, but if you select those places in advance, and make yourself a nice route and a plan, then it would pay off very well.
⚫ What should I not miss in Amsterdam?
Regardless of the season you pick to visit Amsterdam, you should definitely take a walk around the canals and check out the beautiful architecture. Fun fact about canal houses - especially around the Jordaan area; the first thing you'll realize is that they are very narrow. The reason is that, back in the 17th century, landlords would be taxed based on the width of their houses.
Therefore they tried to make it as narrow as possible, in fact, the narrowest house you see can go down to 1 meter façade! Jordaan is a wonderful neighborhood full of history, if you like romantic architecture in particular.
If the weather allows you, a boat ride would be a lovely way to see the whole city. The bridges, architecture around, parks and the entire atmosphere is a must see!
Of course you should definitely visit the Red light district (De wallen in Dutch), especially if you are not traveling with kids, to see what the fuss is all about. It is a one long street where prostitution is legal.
There are more than 100 apartments where sex workers occupy and you can see the exotic dancers perform through tall glass windows.
It is no surprise that the police heavily guard the street especially during weekends, in case drunken tourists make trouble. So it is a safe place to visit and it is always nice to visit Oude Kerk, which is a Gothic looking church at the end of the street.
You should not end your time in Amsterdam without visiting at least a couple of art galleries. You are in a city where it is famous for having the most museums, come on! The Van Gogh Museum is definitely a must see. It is fair to say that Vincent Van Gogh is the most famous Dutch painter at all times and brought so much to the history of art by his impressionist influence.
Do not forget to book your Van Gogh Museum Ticket in advance because this museum has the largest collection of the artist and it's hard to get tickets, especially over the weekends. Four-story building showcases about 200 paintings including his self-portraits, and most famous paintings such as "The Bedroom", "Irises" and "Sunflowers". Guided tours are also available, check the website. My Amsterdam card is valid here.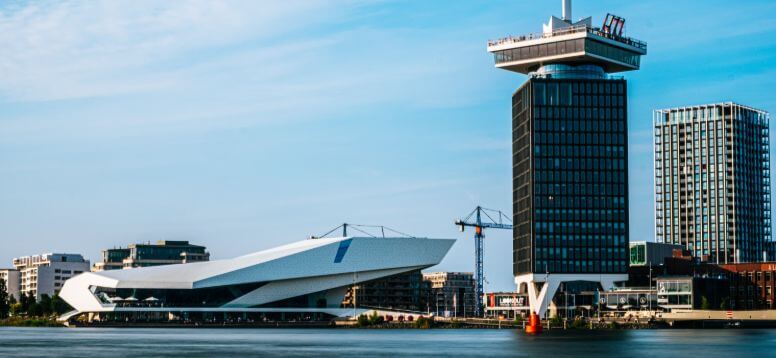 ⚫ How many days do you need in Amsterdam for the first time?
Well, it entirely depends on your interests and pace. If you are a family with kids, obviously you might need more time to move around with toddlers but overall, Amsterdam is not a giant city.
You will see that most of the tourist attractions mentioned in this article are very close to each other by walking. Make sure you have an Amsterdam tourist map in hand.
If you plan yourself well and start your days early, you can easily see the entire city in 4 or 5 days.
Bear in mind, if you are interested in Museums, this can take the longest amount of time due to the volume of artwork to see but also, make sure you book your museum tickets in advance because they run out quickly due to high demand.
⭐ Useful info: Cities to Explore by Bike
⚫ How can I spend 2 days in Amsterdam?
Well if you don't have much time and want to visit Amsterdam only over the weekend, of course you can. There are plenty of tourist attractions that you can see within two days.
The best advantage of Amsterdam is that; most of the monuments or museums are very close to each other. If you focus between Amsterdam-Western and Eastern Docklands, there are multiple things you can see within two days.
Here is a suggested route: Anne Frank House, 9 street for shopping, Amsterdam Museum, Huis Marseille Museum for photography, Rijksmuseum, Van Gogh Museum, Heineken Experience, Sarphatipark, Koninklijk Paleis Amsterdam, Red light district, De Oude Kerk, Museum Ons' Lieve Heer Op Solder. Museum Het Rembrandthuis, Hortus Botanicus Amsterdam, Nemo Science Museum.
You might be interested