Private Airport Transfers at Bilbao BIO Airport
Bilbao city center is famous for its famous historic bars. After landing at the airport, you should go to your hotel quickly, rest, and immediately take the road to the city center. Don't waste your time on public transport for such speed and comfort. With AirportTransfer.com, you can make a fast and safe journey to Bilbao Airport without extra charges.
The best private airport transfer is now at Bilbao Airport, with a 100% refund guarantee and free cancellation up to the last 48 hours. You don't need to waste time with Bilbao bus services. Or don't make extra payments to local taxi companies. Make your Bilbao Airport transfer reservation securely and online now. Don't worry about not paying any fees or tips during your journey, just book Bilbao Airport transfer to city and enjoy the northern Spain.
Just in time, your driver will come to pick you up, carry your luggage and take you to your destination comfortably! Where will you go? Could this be a hotel or another airport? Maybe you want to go to a popular point close to Bilbao Airport... San Sebastian or Santander, maybe the Old city... It doesn't matter; you can reach your destination on time and safely, as promised.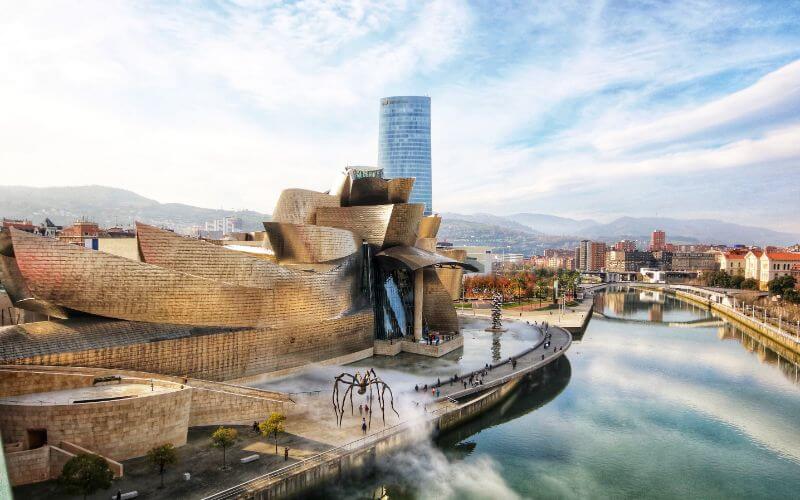 All Public Transfers at Bilbao BIO Airport
What should you use to get from Bilbao airport to the old city? Private airport shuttles, public bus services, transfers, or taxis... Which one of the best for you? Bilbao Airport is convenient for public journeys such as bus services, taxis, and car rentals. There is no direct rail link from the airport to the city. But if you still need to go to Estación de Abando, the central train station in the city, you can book a private transfer or take the NR line bus.
Bilbao Airport Bus Stops
You can take the public bus line A3247 to Bilbao Moyúa square and the city bus station. However, there is a bus affiliated with the PESA company. This bus passes through Zarautz, Eibar, and Bergara.
LINE A3247 BIZKAIBUS line departs from Bilbao Airport to take the Bilbao Termibus to Bilbao Airport. The Bilbao Airport bus line runs every half hour from 06:00 to 22:00. Line D050B takes you from Bilbao Airport to San Sebastián, a popular destination.
The bus can stop in Zarautz between these two points (if the driver knows). The Bilbao Airport to San Sebastian bus line departs every hour from 05:00 to 23:45. Line DG56B operates daily between Bilbao Airport - Oñati Arrasate - Bergara - Eibar. The last stop is BIO Airports which has stops at Arrasate (Garibay), Bergara (Ibargaray), and Eibar (Ego–Gain).