Public Transportation Birmingham Airport
As we mentioned before, Birmingham Airport transfer is quite easy thanks to its location. Passengers getting to the airport by their own cars can use the Birmingham Airport car park area safely.
Local Bus to Birmingham Airport
There are trains and buses as public transportation options from Birmingham Airport to the city center, to New Street and to other locations. Bus services are divided into two services to the airport route and long-distance services.
Whether this is your final destination or your starting point, airport transfer to Birmingham Airport should be preferred as the safest and fastest way to get here.
The transfer service to everywhere in the West Midlands and East Midlands regions will give you the perfect start to your trip in the UK.
Passengers can take airport buses or a 25-minute train journey from Birmingham Airport to Main Bus Station and transfer to any location from there.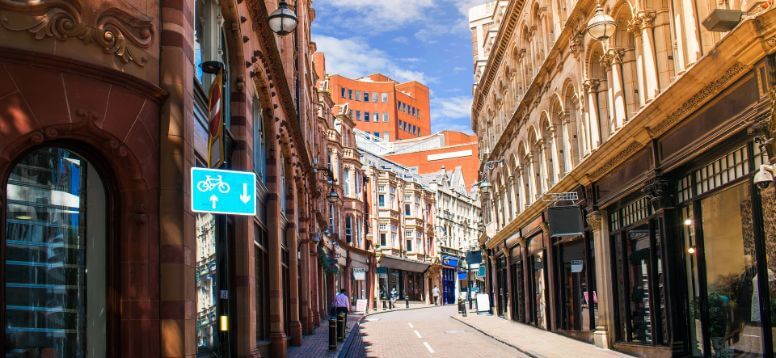 By Railway, Train
More than 100 cities and towns, such as Birmingham Airport to Nottingham, can be reached from Birmingham Airport Train Station serving 21 hours a day.
Birmingham Airport Taxis
Another transportation option is taking a Birmingham Airport taxi from Leicester, from the city or at the airport. It is a private transportation alternative that travelers can find at the Birmingham Airport taxi rank outside the terminal.
✅ Uber vs Taxi for Airport Passengers
However, passengers should be aware of the Birmingham Airport taxi cost not to start their journey with an unpleasant memory.
Private Transfer Birmingham Airport %100 Refund
After a tiring trip, all you would like to do will probably be to reach one of the Birmingham Airport hotels as fast as possible. airporttransfer.com's user-friendly interface allows you to easily select pick up and drop off points, and list experienced local drivers and special prices. You pay online and you will not encounter any bad surprises or hidden fees!
You can benefit from additional services such as luggage assistance, meet & greet service, elderly assistance, roof racks and much more at airporttransfer.com at affordable prices.
After making your reservation, you can meet your driver for the safest and most comfortable transfer. Contact us on Whatsapp 24/7 for further questions and reservation details, AT's professional customer support team is ready to assist you!