Getting to Popular Destinations from Baghdad Airport
Baghdad is the capital of Iraq. This city was founded in the 8th century and is extremely important for the Islamic World. However, it is not in a popular location that receives tourists throughout the year due to terrorist incidents, wars, and smuggling. However, it is essential for large companies worldwide for several reasons. The routes that tourists can use to get to their hotels, who will use the Baghdad airport, which is preferred for business trips, are as follows: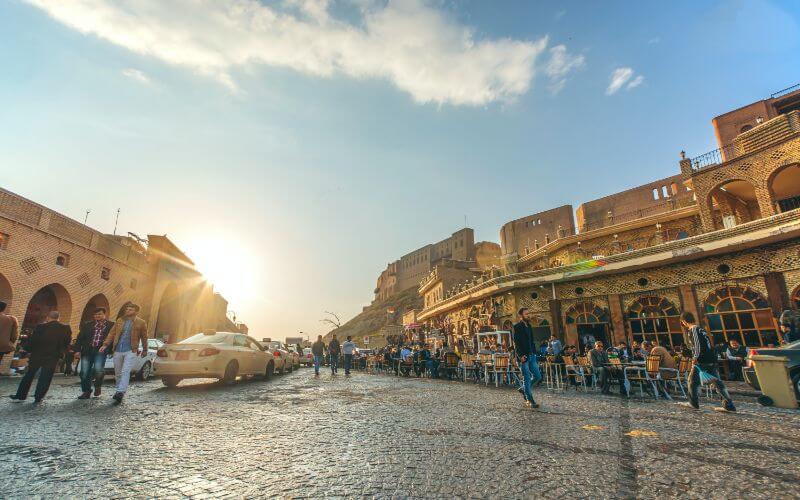 Private Airport Transfer at Baghdad Airport
You can book a private airport transfer from Baghdad Airport to the city with a hassle-free trip. You can transfer from Baghdad Airport to the city by booking your ride via AirportTransfer.com.
If you are looking for a Baghdad airport transportation service, you are at the right place. Yes, you can taxi to Baghdad, but it needs to be safer. You can use the Baghdad airport shuttle when you arrive at Baghdad airport. However, this would not be as comfortable as a Baghdad taxi. You choose the best among Baghdad airport transfers.
In other words, reach your hotel with reliable, comfortable, hygienic, friendly local and professional drivers via airporttransfer.com. You can get popular destinations such as Karbala, Najaf, and Kadhimiya, or places around the airport with many vehicle types and options such as Sedan, Executive Sedan, Minivan, and SUV.
Take advantage of the high-security airporttransfer.com services before departure and during the journey.
You have the right to free cancellation and a 100% refund until the last 48 hours for your Baghdad International Airport private airport transfer reservation. Do not think twice about a transportation service at fixed prices.
Public Bus Option
Some buses offer service from Baghdad Airport and run to different destinations in Baghdad city center. Passengers can purchase tickets in the kiosk located at Arrivals. Generally, as an AirportTransfer.com team don't recommend boarding any bus from and to Baghdad Airport.
You can take the airport buses to the city center from Baghdad airport. However, this is undoubtedly only recommended sometimes. Your journey will not be safe, hygienic, comfortable, and stress-free, but the decision is yours. You can get from Baghdad to Najaf by bus. To find out the Najaf bus times from Baghdad, you can ask for help from the information desk in front of the airport.
You can also book a private airport transfer to Najaf, a popular destination. Do not look for a taxi in Najaf. Book your private taxi with one click.
Take a Taxi at BGW Airport
The Baghdad Airport taxi option will be more reliable for you than the bus, but when the Baghdad airport taxi drivers realize that you are a foreigner, they may want to take more money by extending the road.
You can find local taxis 24/7 in front of the Baghdad airport arrivals gate. It should be essential for you not to trust local drivers who don't speak English, though. In Iraq, you must have your luggage and yourself in a more reliable transfer system.