How can I get from Kayseri Airport to Cappadocia or the city center?
The airports most used to go to Cappadocia are Kayseri and Nevsehir Airports. As Kayseri Airport is a busy port due to its location, passengers can use various means of transportation both on their way out and on their way back.
The option that each passenger will choose for airport transfers is different. Useful and up-to-date information on the subject is in the next topic…
By the way, we leave the link for those who are curious, 3 Days in Cappadocia Holiday - Average Budget
Public Transport to Kayseri Airport ASR
Yellow Taxi to ASR
✓ If you want to take a taxi from Kayseri Erkilet to the city center, you can find yellow taxis operating 24/7 in front of the airport.
✓ Between ASR and Kayseri city center, it takes an average of 20 minutes by taxi service and the average ASR taxi fare is around 15-20 EURO.
✓ By the way, using UBER is not a suitable option for Kayseri Airport passengers.
✓ Because Uber does not operate in this area. You can read the article UBER vs Taxi that interests you.
Local Public Bus to ASR
✓ You can use the public bus number 100 for Kayseri Airport city center bus options.
✓ The service date of the bus services takes place between 06.40 - 23.30 on Monday - Sunday.
✓ The journey time averages 30 minutes and ticket prices are only a few euros.
✓ However, to get on the Kayseri Airport local buses, you need to get the public transport boarding pass sold at the airport.
Private Transfer at Kayseri Airport with 100% Refund
Kayseri Erkilet Airport is approximately 71 kilometers from the historical and touristic Cappadocia region. Therefore, ASR, which is a great transportation destination for domestic and foreign tourists, is heavily flooded throughout the year.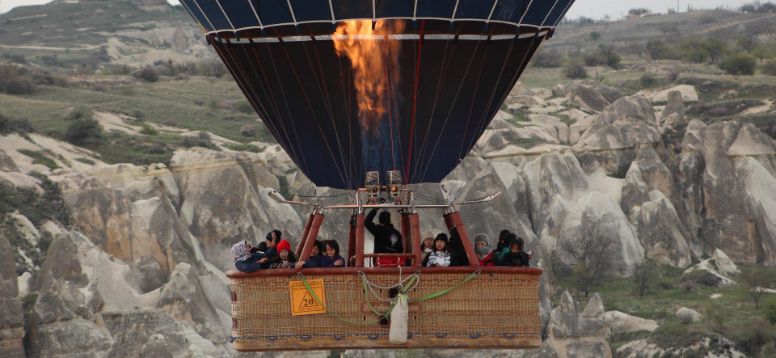 Would you like to reach Kayseri city center, your hotel, your home or Goreme from one end to another in a safe, healthy and fast way with Erkilet Airport, which is mostly used for holiday purposes?
Make your private airport transfer reservation now in just 3 simple steps on Airporttransfer.com, which works with Kayseri's most reliable and experienced English speaking drivers. So what will your earnings be during this time?
– 100% refund reservation
– Online and reliable payment
– Travel with English-speaking drivers
– Fast and reliable transportation privilege
– Benefit from extra services
– Free cancellations up to 48 hours
In short, airporttransfer.com offers an excellent transfer experience to all airport passengers who want to visit Kayseri and Cappadocia.
For all your questions and comments about your reservation, contact us immediately via our Whatsapp line in the lower right corner, do not waste time on public transport, and secure your journey!