San Andres Airport Private Transfers
San Andrés Island offers a captivating escape with its pristine white beaches, crystal-clear waters, and breathtaking blue hues. Located 750 km northwest of the mainland, it is the largest island in the San Andres archipelago, which includes Providencia and Santa Catalina. This paradise is surrounded by vibrant coral reefs and dotted with scenic cays, home to a rich variety of plant and animal life.
For travellers seeking to explore the most breathtaking beaches in the Caribbean, AirportTransfer.com offers an exceptional private airport transfer from Gustavo Rojas Pinilla Airport to your desired destination.
Our commitment to providing seamless travel experiences is reflected in a range of exceptional features and services.
Benefit from our reliable 24/7 airport car service, providing convenient transportation whenever you need it.
Enjoy added comfort with our range of additional services, including child seats, elderly assistance, pet-friendly vehicles, diving equipment racks, and personalized greetings.
Experience transparent pricing with fixed fares and no hidden fees.
Start your journey stress-free with our efficient airport pickup service, ensuring a hassle-free arrival.
Book with confidence using our secure online payment options.
Enjoy flexibility with our 100% refund and free cancellation policy up to 48 hours before your scheduled transfer.
Choose from our diverse fleet of vehicles, including sedans, limousines, SUVs, and minivans, to cater to your travel needs, whether you're an individual, family, couple, or large group.
Stay connected with our 7/24 customer support on WhatsApp, ready to assist you throughout your journey.
Indulge in the luxury of a door-to-door airport chauffeur service, allowing you to relax and enjoy a stylish and comfortable ride to your destination.
Unlock the convenience, comfort, and local expertise that await you in the Colombian mainland by booking your Gustavo Rojas Pinilla Airport transfers with AirportTransfer.com.
Let us take care of your transportation needs, so you can focus on creating unforgettable memories in this tropical paradise.

Discover the Beauty of San Andres Island, Colombia with AirportTransfer.com
San Andres Island, located in Colombia, is a destination that captivates visitors with its enchanting beauty and breathtaking attractions. With the convenience of private transfers to San Andres Island by AirportTransfer.com, you can embark on a memorable journey to explore the island's stunning highlights and experience the ultimate vacation getaway.
Discover La Piscina: Immerse in crystal-clear waters and vibrant marine life.
Explore Rocky Cay: Experience picturesque beaches and snorkelling spots.
Indulge in Cocoplum Bay: Relax on pristine white sandy beaches and enjoy turquoise waters.
Visit San Luis: Discover beautiful beaches, vibrant culture, and local cuisine.
Uncover Cueva de Morgan: Explore intriguing passages of the historical cave.
Dive into West View Ecopark: Experience colourful coral reefs and exotic fish in a natural pool.
Relax at Big Pond Lagoon: Enjoy a serene freshwater oasis amidst lush vegetation.
Witness Hoyo Soplador: Marvel at the impressive blowhole spectacle and capture unforgettable memories.
With AirportTransfer.com, your journey to San Andres Island is made seamless and stress-free. If you need a private transfer from San Andres, our reliable transfer service caters to your specific needs. Book your transfers from San Andres with AirportTransfer.com and embark on an unforgettable adventure to explore the enchanting beauty of San Andres Island, Colombia.
Happy Customers, Countless Successful Transfers
At AirportTransfer.com, our top priority is customer satisfaction. We take great pride in providing exceptional airport transfer services that ensure safe, comfortable, and punctual journeys for our valued customers. With our commitment to excellence, we have earned the trust and loyalty of numerous travellers who rely on us for their transportation needs.
The best Gustavo Rojas Pinilla Airport transfer reviews at AirportTransfer.com!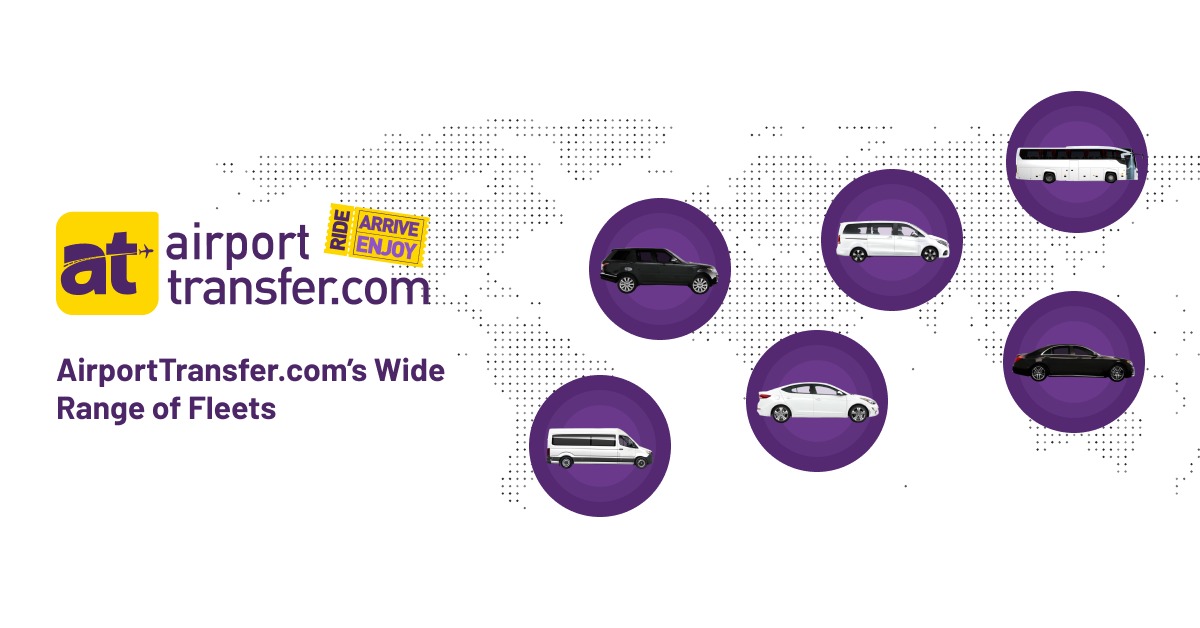 Public Transportation - Gustavo Rojas Pinilla Airport
If you are travelling to and from San Andres Gustavo Rojas Pinilla Airport, there are several options to consider. Whether you prefer to rely on public transportation or take a taxi service or book a private airport transfer, you can find several modes of transportation to Gustavo Rojas Pinilla Airport or the city centre.
Bus from San Andres Airport
In San Andrés, you can take the bus service provided by Coobusan to travel around the island. Operating daily from early morning until 20:00 hours, the Gustavo Rojas Pinilla Airport public bus connects various parts of the island, including San Andrés Airport and the capital city.
Tickets can be purchased onboard for 2,400 COP per person. The journey usually takes 10 to 15 minutes. However, it's recommended to stay informed about any schedule changes or updates by checking the current timetable or consulting the airport information desk.
Taxi from San Andres Airport
When considering alternative transportation options from the Airport in San Andrés, taxis from Gustavo Rojas Pinilla Airport offer a choice for reaching your hotel or desired destination. Taxis can be readily found at the airport, although it's worth noting that they operate without meters. Moreover, taxi fares in San Andrés are generally higher than those on the Colombian mainland, particularly during nighttime hours.
If you're seeking an alternative means of transportation, moto-taxis are also available on the island, providing an additional option for travellers.