Addis Ababa Bole International (ADD) Airport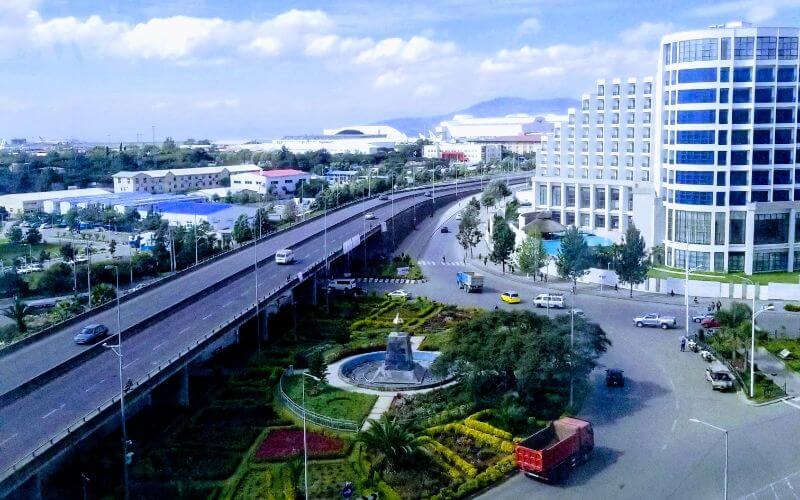 For Addis Ababa Airport transfers, your priority should be to travel in a private vehicle; why? If you want the best transfer option to get to Bole Airport, you can book a private airport transfer service on airporttransfer.com with a 100% refund privilege! The most reliable option for Addis Ababa International airport transportation will be a private chauffeured transfer experience.
What kind of vehicle do you need for your Bole, Ethiopia Airport transfer? Sedan, Executive Sedan, Minivan, SUV, Limo, or Bus? AirportTransfer.com has many car models and types for your trip; also, the prices are the most affordable.
Your payment options are indicated in the image below. Do not forget to contact us on the Whatsapp support line for everything you are wondering about. We will be happy to assist you. Book your Addis Ababa transfers quickly and reliably at fixed rates.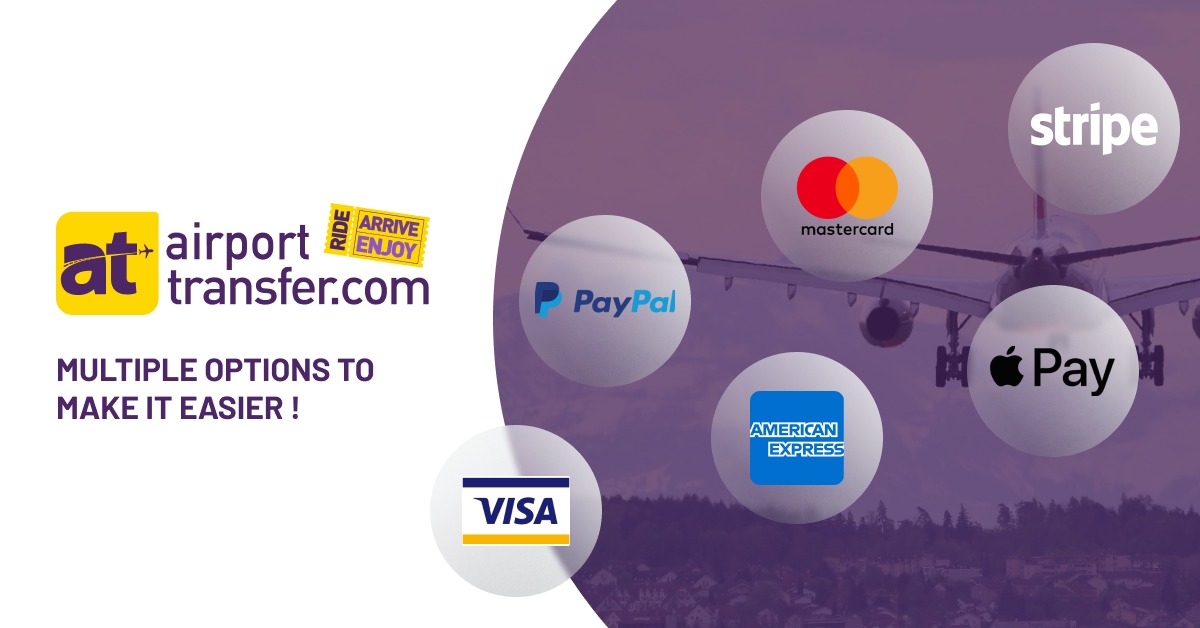 You can safely book a private airport transfer online at the best prices, 24 hours a day, seven days a week. If there is any change or cancellation on your Bole trip, you have the right to free cancellation up to the last 48 hours, and airporttransfer.com will never charge you any additional fees. All the drivers can speak English very well; they are professionals and very helpful and friendly.
Elderly care assistant for the needs of elderly passengers,
Baby seat for families with babies,
The red carpet for private customers,
Pet-friendly vehicles for those traveling with their little ones,
With ski equipment rack for those going on a ski holiday
Airporttransfer.com tools offer dozens of additional services. You can share all these with your driver by adding them to the notes section when making a reservation. It is possible to book an Ethiopian private airport transfer in just three simple steps, from the airport to the hotel or from the hotel to the airport.
Airport Taxis at Bole Airport
You can take a taxi from Addis Ababa Bole Airport to the city center. However, Bole Airport taxi fares are charged in the country's own currency, so you pay airport taxi fares in Ethiopian Birr. Taxi Addis Ababa Airport and city center time depends on the road used and the hotel route to take.
Although taxis are fast, they are not comfortable, reliable and hygienic. You should also know: There are two types of taxis at Addis Ababa Bole Airport: private taxis, which are blue and white, and yellow-cream government taxis operated by the National Tour Operation (NTO).
You can get taxi service from the counters in Bole Airport Arrivals Halls. Attention! It is important that you discuss the price with Ethiopian taxi drivers in advance, otherwise you may want to overpay. Some unofficial blue and white ADD airport taxis can charge you almost 10 times more than other taxis.
MINIBUS at Bole Airport
Minibus If you want to go to or come to Addis Ababa city center and you want it very cheaply, you can take the white or blue minibusses. Your trip takes a little too long, but it's cheap. It is also not very comfortable in terms of comfort. You can buy Ethiopian minibus tickets from the driver. Addis Ababa Airport mini buses depart from the minibus stop in front of the terminal building.
Bole Airport minibus fees are as follows:
-Short trips: 1.50-3 Birr
-Medium journeys: 3.80 Birr
-Long trips: 7 Birr
BAJAGES (TUK – TUK) at ADD Airport
In Ethiopia, bajajs are used to go to the weather. Although they are not comfortable and clean, it is possible to see them around. It is prohibited for use on the main street in Bajajs, Bole and nearby sides. Bajaj prices are cheaper on multiple trips.