Public Transport Options to Aalborg Airport
Aalborg Airport car rental counters are inside the terminal for travelers seeking privacy. There are also Aalborg Airport taxi services outside of the terminal building. You can use the train and bus transportation options to travel from Aalborg Airport to the city center and surroundings.
⭐ You should read this article: Copenhagen Tourist Attractions - Must Visit in 2022
It takes 2 minutes from Aalborg Airport to the train station. Travelers going from Aalborg Airport to Copenhagen Airport by train, need to go from Aalborg Airport to Aarhus first, then transfer to Copenhagen Airport.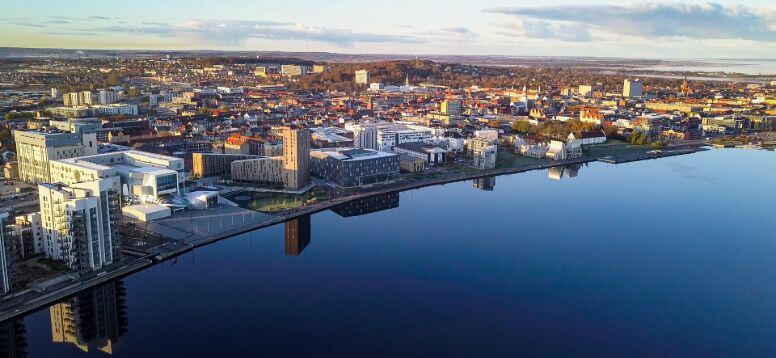 Buses running to and from the airport serve as airport shuttle service and provide access to Aabybro, Hjorring, Fjerritslev, Thisted, Blokhus, Aalborg City Bus Terminal, and University.
Aalborg Airport Transfer Private Taxi
It can be challenging to find a comfortable transportation service to or from Aalborg Airport, as it is a small airport that is not very active throughout the year. If you come to the region for the first time, you may find it difficult to choose the right public transportation vehicle and to keep up with the times.
We recommend that you get a private airport transfer service to reach your destination from Aalborg Airport to Randers or to Hirtshals comfortably and quickly, away from all these problems.
airporttransfer.com has agreements with the most experienced and competent local ground transportation providers in the region.
You can enter date and time, search according to the type of vehicle you want, the number of passengers, and luggage.
And then make an easily book your private transfer online by comparing the prices according to the results.
☎️ Enjoy your door to door and hassle-free transfer with airporttransfer.com. You can contact us 24/7 on Whatsapp.