Public Tansport Vilnius Airport
It is possible to access from Vilnius Airport to Kaunas, Old Town and other locations by public transportation. Additionally, Vilnius Airport rent a car counters inside the terminal offer private cars without drivers while airport taxi transfer providers are available outside the terminal.
Public Bus
There are regular bus services from Vilnius Airport to the city center and other points of the city. With these intercity express services, you can go from the airport to Klaipeda, Palanga, Minsk and Daugavpils. In addition, Flybus.lv, a Latvian company, provides services from Vilnius airport to Riga.
The bus stop where Vilnius Airport to Kaunas bus and other buses depart is located in the arrival hall. However, the average arrival time from the airport to the city center by bus number 1 is 20 minutes.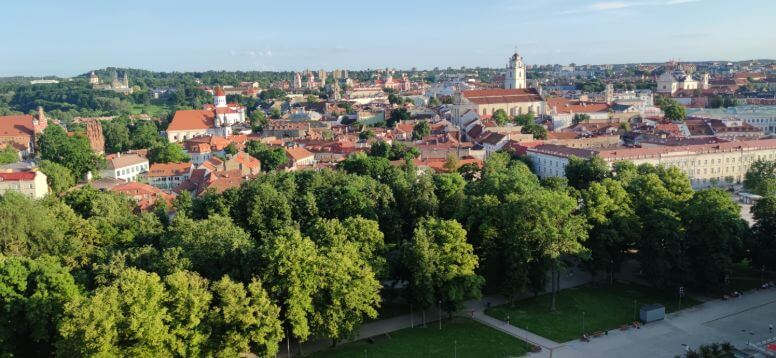 Railway
There are 16 trains running between Vilnius railway station and Vilnius Airport throughout the day. The distance from Vilnius Airport to Vilnius train station is approximately 4.5 kilometers. Passengers who will go to Vilnius Airport or who want to reach their settlements from the airport can buy their train tickets from the train station and from the relevant officials while boarding the train.
Vilnius Airport Transfer VNO
You don't need to wait for hours for public transport for your Vilnius Airport transfer. You can travel comfortably through private transfers providers to your surrounding Vilnius Airport hotel or any location you desire.
airporttransfer.com works with Lithuania's most successful international transportation providers by offering the most suitable solutions for your airport transfer needs. You can start your reservation process right away for hassle-free and door to door transportation from the airport to your hotel, workplace or that wonderful restaurant you have booked.
Make your reservation with a secure payment method in just a few steps with a 100% refund guarantee. You can request all additional services for your travel and needs (VIP Meet & Greet Service, Elderly Assistance, Private Luggage Handling, Bicycle Car Rack, etc.) during your reservation process.
Choose airporttransfer.com to avoid waiting hours at the airport (oro uostas) with tiredness and heavy luggage. All you have to do is choose the vehicle and additional services you need, sit back and enjoy a pleasant journey!
☎️ You can contact us on Whatsapp 24 hours a day for your questions and reservations.