The Most Popular Destinations from/to Kobe Airport
Even though the airport is mainly known for its domestic flights, it also offers many international destinations to its passengers. The most common cities that have flights from/to Kobe International Airport are listed below.
Aomori
Hanamaki
Sendai
Niigata
Ibaraki
Matsumoto
Koch
Miyako (Shimojishima)
The Biggest Airline Companies that Has Flights from/to the Airport
Although it is possible to find internal flights from the airport, the main focus is on China, South Korea, and Japan.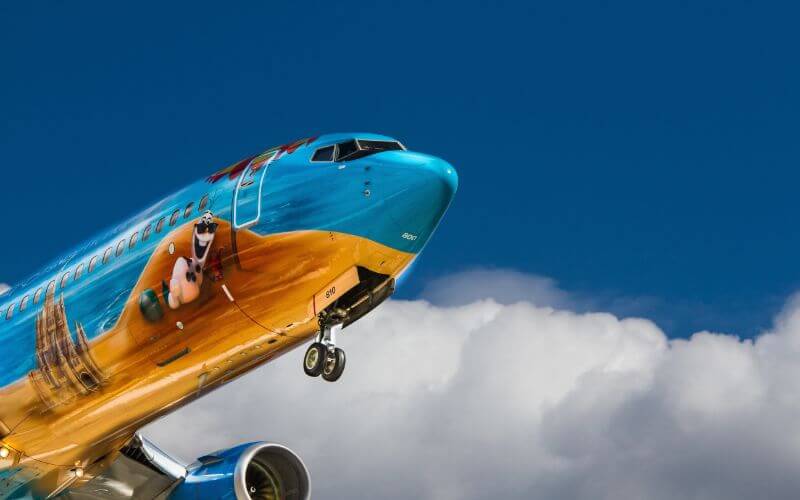 The Services that Air Passengers Could Find at the Airport
Kobe Airport is divided into different floors. While the first floor works as an arrivals terminal, the second floor is for departure flights. Lastly, the third floor of the airport is suitable for finding restaurants and cafes.
Arrived passengers could find baggage claim, police box, car rental companies, arrival lobbies, and the information desk on the first floor.
The second floor of the airport is specialized for departure flights. Therefore, boarding gates, waiting rooms, check-in counters, security checkpoints, departure lobby, tenants, and entrance to the boarding gates can be found on the second floor.
Lastly, passengers, whether they are waiting for their departure time or just arrived at the airport could find different food and beverage options on this floor. Kobe European Food Kitchen, Tamonan, Ueshima Coffe Shop, and the free space are good options to eat from different sorts of cuisines.
Accessibility in the Airport
Air passengers can find elevators, escalators, multifunctional restrooms, and nursing rooms on all floors. Moreover, passengers could even use the smoking room in the building if needed.
Financial-Related Services
People can use Bank ATMs, which are located on the departure floor. Moreover, parking pay stations are both available on the first floor and the ladder one as well.
Finding a Comfort While Waiting for the Departure Times
PC desks, lounges, restaurants, and bars are great options to relax while waiting for the departure time of your flights. PC desks could be found on the second and the formal floor. Moreover, lounges are located in the departure area.
Private Airport Transfer from Kobe Airport
Even though there are numerous public transportation options and other sorts of vehicles from the airport to arriving at the different places, none of them could serve the same meet & greet service as a private airport transfer service, such as AirportTransfer.com.
AirportTransfer.com provides the smoothest and most convenient driving experience to its customers as the best private transfer option.
An airport shuttle or airport taxi cannot guarantee that its driver would be a fluent English speaker. However, AirportTransfer.com offers drivers different language options.
For instance, if you would feel comfortable talking in English and declare your preference while booking, you can be sure that a fluent English-speaking driver will be waiting for you!
AirportTransfer.com really cares about accessibility and gives seamless airport travel to all its customers. Therefore, there are numerous additional service options that passengers could find!
For example, if you are planning to go on a vacation with an elderly person, asking for elderly assistance might come in handy. Similarly, if you are planning to have a trip with your baby, you can ask for a baby seat for a more safe driving experience.
Since this private airport company has a pet-friendly environment, you can bring your pet on your holiday without any hesitation!
AirportTransfer.com provides the fastest & cheapest service around the world. You can be sure that a hygienic car and a reliable driver will company you on your trip.
AirportTransfer.com has a secure payment system. For instance, if you do not want to deal with payment once you arrive at the airport, you can choose an online payment system. By doing so, you can pay for your service while booking it.
AirportTransfer.com has a punctual system. Therefore, you can be sure the service will be there at the date and time you declared.
If you cannot make it on time, you can get a %100 refund. AirportTransfer.com offer free 48-hour cancellation to all its customers regardless of where you are going abroad. All you need to do is inform the company about your situation at least 48 hours before the pick-up time.
AirportTransfer.com has the best private transfer service globally. If you have questions regarding the service, payment, booking, or canceling, you can easily reach the company's 7/24 helpline on WhatsApp.
AirportTranfer.com offers the best door-to-door transfer wherever you want. By choosing this private airport service, you can go from the airport to the hotel you stay in and discover the most touristic destinations around Kobe Airport.
Such as Arima Hot Springs, Himeji Castle, Tajima Region, Harima Region, Awaji Island, and Kobe city at ease.
Related Post: What to Do in Japan For 1 Week?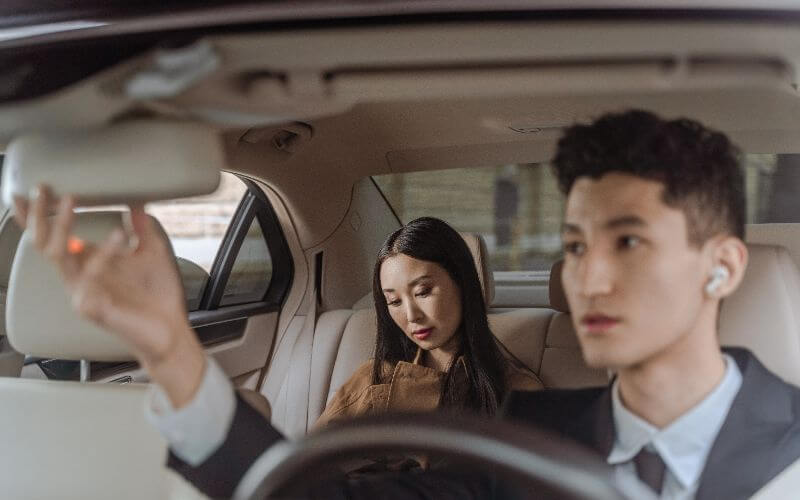 Public Transportation Options
One of the most affordable ways to go from one place to another is choosing public transport vehicles which are also valid at Kobe Airport. Arrival passengers have various public transport options from Kobe Airport to different places. The most common points from the airport are listed below.
The train is a good choice for passengers who want to visit Sannomiya, Himeji, Osaka, Umeda, Kyoto, Kobe Hyogo, and many more places!
Train Options for More Distance Places
Arrived passengers are eligible to reach far away distances by choosing trains as well. For instance, it is possible to go from Kobe Airport to Arima onsen in 75 minutes by paying 900 JPY for a person. Moreover, from Kobe Airport to Tokushima Station is a different choice in 150 minutes, costing 3.600 JPY for each person. The most expensive train from Kobe Airport to somewhere else is to Shinkobe. Even though it takes 25 minutes to arrive, it would cost around 3500 JPY for each passenger.
Lastly, tourists may need to check the train company's website or contact Kobe Airport's Tourist Information Desk regarding the schedule of each train destination listed above.
Train Routes for Close Distances
Arrived passengers can find a train transfer from Kobe Airport Station to Sannomiya Station. While it would take around 20 minutes to complete the route, it could cost about 340 JPY for each person. This line is called Hankyu or Hanshin Line.
Another train option goes from Kobe Airport Station to Himeji. If arrived passengers prefer to start their journey at Portline, the journey would cost 340 JPY, which would take 16 or 18 minutes. However, if tourists choose JR Central Sanyo Line for their trip, it would take around 37 minutes, and passengers would need to pay 990 JPY for each person. The ladder line is also known as the Express Himeji train.
The third option covers Kobe Airport Station to Osaka International Airport. If air passengers w would rather Portliner as their starting point, the journey would take approximately 18 minutes, and it would cost around 340 JPY per seat. This line has its express option as well. While the express train from JR Central Sanyo Line would take 20 minutes, it can cost 410 JPY for adults.
You should note that tourists have more options from Kobe Airport Station to Umeda. From Portliner, the train could cost 340 JPY, and the route would take around 18 minutes at the most. However, if arrived passengers choose the Hankyu Kobe line, it could cost 320 JPY, and the route would take around 27 minutes.
Moreover, the Hanshin line would take 27 minutes and cost 320 JPY per person. Lastly, Hankyu Kobe Line and Hanshin Line are express options. Lastly, the wait time between the trains might differ during the daytime and at night.
Related Post: Japanese Food and Drink Culture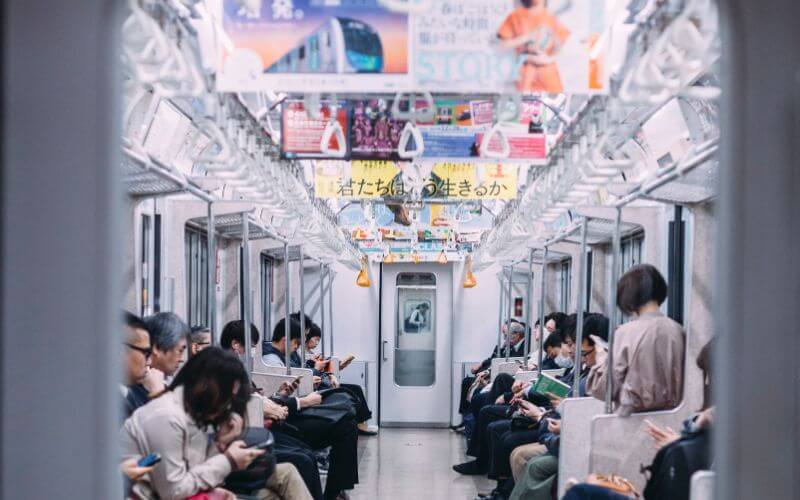 Bus Routes from Kobe Airport
There are different bus routes available from the airport. City loop, Shin-Kobe, Sannomiya, Awaji Islands, Sanda, Miki, and Tokushima are the most common destinations.
Shinki Bus Company operates City Loop. It departs from the city of Kamokeria. While it costs 700 JPY for adult passengers, it would cost 350 JPY for children younger than 12 years old. The tickets can be purchased at Kobe Information Center, on the bus, or at Shinkobe Station Tourist Information Center.
Arrived passengers can choose one of the four bus companies if they want to visit Shin-Kobe. Since each bus company has its schedule, the tourists who would like to take a bus should contact each bus company. The first stop is Shin-Kobe Station.
The third option is Sannomiya. Passengers can go from Kobe Airport to Sannomiya, and the destination starts at the Subway Sannomiya Station. The tickets can be purchased online, at the airport, at the station, or on the bus.
Since the bus company's official website is under maintenance, it is recommended to contact the company by call regarding the prices.
It is possible to go to Awaji Islands with two different companies from 2 other departure points. The companies do offer night buses where you can stay and sleep. By doing so, travelers can save money! 😊
Each bus seat has a different type. The first class bus ticket would cost 13.000 JPY for two rows of seats, while three rows of seats could cost 8.500 JPY.
Buses for Sanda depart from Flower Town Station, buses for Miki start from Miki City Ebisu Station, and passengers who want to discover Tokushima should go to the Tokushima Station to find a bus.
Lastly, different bus stations are located in front of the main entrance of the passenger terminal building. While there is one zone for bus arrival, there are seven different bus stops in front of the airport. The time schedule for each bus company and each route differ from one to another. Therefore, arriving passengers who consider taking a bus should contact the airport information desk or each bus company to get more information.
Taxi to reach the City Center
Finding a private airport taxi is a different option to reach a place from Kobe Airport. People who come to the airport must leave the taxi in front of the terminal building. Similarly, the taxi stand is located o the main entrance as well. It is around 8 kilometers away from Sannomiya and 10 kilometers away from Shin-Kobe from Kobe Airport.
The taxi fare in Kobe might be different for the same route if passengers hire them during the daytime or at night. Furthermore, there is no guarantee that taxi drivers will be fluent English speakers.
You should bear in mind that it could get harder for arriving passengers to find an available taxi during peak times, for instance, the holiday season.
Port Liner for different kinds of points
Port Liner is a different public transfer service to arrive at various points, such as Keisan Kagaku Center, Iryo Center, Naka Koen, Port Terminal Boeki Center, and Sannomiya. It is possible to reach the last station in 18 minutes. There are three different categories for payments.
More specifically, passengers who travel from Kobe Airport to Naka Koen (Kita Futo) need to pay 250 JPY, whereas passengers from the airport to Boeki Center are assigned to pay 290 JPY. Lastly, from Kobe Airport to the last station, Sannomiya would cost 340 JPY for each person. Children are asked to pay half amount of money for each category. The first station of Port Liner is connected to the airport on foot.
Renting a Car
Air passengers can rent a car at the airport once they arrive at Kobe Airport. Since there is more than one car rental company in the airport, tourists can consider all the options of car rental companies. However, you should note that it might be harder to find an available car during the busy times of the year.