Private Airport Service Tijuana International Airport
By booking a private transfer service through AirportTransfer.com, you can avoid the hassle of waiting in taxi lines or sharing a shuttle with multiple stops after a long flight. Your driver will be waiting for you in the arrivals terminal with a sign with your name and will take you directly to your destination in a private car just for you and your group, without sharing with others. Whether you are a business traveler, a large group, or a couple, this service offers the convenience and security of being picked up on time and taken directly to your desired location at an affordable price. Get safe, reliable transportation to any location in the city with Tijuana Airport transfers. Our English-speaking drivers will take you to your destination with ease. You can cancel for free up to 48 hours before your scheduled transfer for added peace of mind.
Booking a private airport transfer through Airport Transfer is easy:
· Provide your hotel name, address, departure time, flight number, and other relevant details.
· Select from a range of options based on your budget, number of passengers, and luggage needs.
· Pay for your chosen option using a secure payment method, such as a credit card, bank card, or PayPal.
· Your private airport transfer from Tijuana Airport in Tijuana is now pre-booked.
You can book confidently with a straightforward process and a 100% money-back guarantee. If you have questions or need assistance, the customer service team can help via WhatsApp. They are friendly and professional and will gladly assist you with your reservation.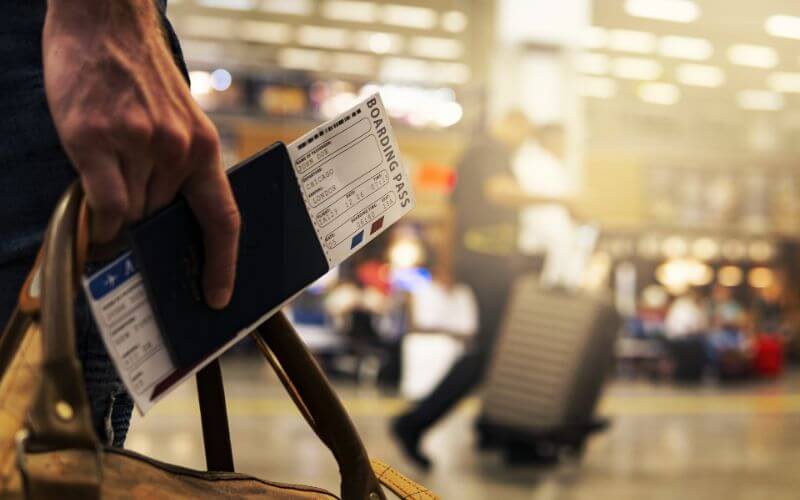 Public Transportation Tijuana International Airport
You can use airport transportation like hailing a taxi, taking a bus, renting a car, and private airport transfer for traveling to and from Tijuana airport.
Bus
It's possible to take public transportation from Tijuana Airport to the city center (zona center). Buses leave outside the terminal and go to Zona Río and Zona Centro. These buses run throughout the day but have irregular schedules. You can get a cheap ride to the city center for only 12 MXN ($0.60) if you're lucky. The journey to the city center takes around 40 minutes. The airport has its bus station within walking distance of the terminal. To get there, turn right from the terminal and follow the road to Terminal Terrestre (Nueva Terminal de Autobuses). Several bus companies, including Tufesa and Autobuses ABC, operate services to and from Tijuana Airport.
Taxi
Taxis can drop off passengers at the Tijuana airport but cannot pick up passengers at the Tijuana terminal due to legal restrictions imposed by the Mexican government. You'll see many taxis ready to take you to downtown Tijuana. One is Taxi Libre which has running meters, while some have no meters. Make sure you agree on the trip's price before getting into the airport taxi. Agreement on the price will help avoid misunderstandings or disputes over the fare.
Shuttle Service
There is also a shuttle service to and from CBX on the following routes:
· The shuttles from Los Angeles to Tijuana airport stop at Santa Ana, Anaheim, Huntington Park, and downtown Los Angeles.
· San Diego with stops at the Santa Fe Depot and Car Rental Center.
· San Ysidro at Las Americas Outlets and the San Ysidro Transportation Center.
If you want to avoid making stops at various locations along the way, private transportation can be a good option.
From the U.S.
If you are coming from the U.S., cross at the Otay Mesa or San Ysidro crossing points: the Otay Mesa crossing point is closer to the airport. Generally, the wait to cross the border with U.S. immigration and customs inspection in Mexico is not as long as going the other way (it can sometimes take hours). From the Otay Mesa border crossing, the airport is about a 15-minute drive and about 20 minutes from San Ysidro.