Public Transportation Pisa Airport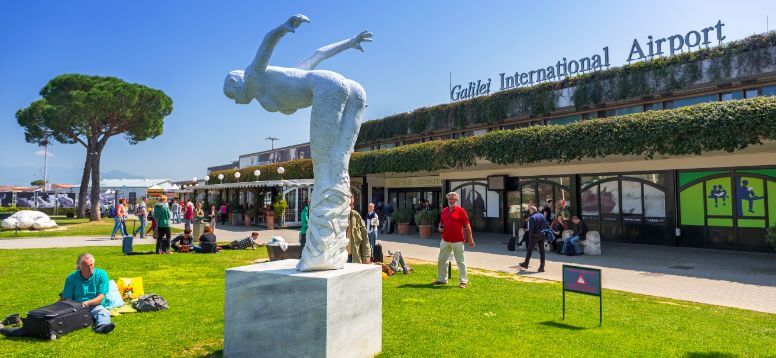 We are all aware that public transportation offers the most popular vehicles. However, they might not be the best or most straightforward way to arrive. For instance, the bus or Airport shuttle you take may not reach your accommodation point. Or the train station might be a bit far away from your hotel or Air B&B, thus it might be challenging to walk to your last destination with heavy suitcases. Even though this ride may be inconvenient for you, it is your call!
Airport Shuttle Bus
You can go to Florence city centre, Florence Airport, Lucca, Montecatini, or Prato by airport shuttle bus that leaves at Pisa International Airport. You can buy your bus ticket at the airport. In the arrivals area, the information desk maybe helps you out with getting a bus ticket. The bus station is located outside of the Passenger Terminal Arrivals Area; you can be there just in minutes. The Airport Shuttle Transfer service fees may change depending on your destination. We are sharing the needed websites to learn how much your bus ticket would be.
Pisa Airport to Pisa Centrale: The airport shuttle leaves every 10 minutes. Pisa Airport to Pisa Centrale Railway Station by bus may take 8 minutes.
From Pisa International Airport to Florence: Sky Bus Lines Caronna is taking their passengers via Pisa Airport to Florence bus. Pisa Airport to Florence distance by bus is around 1 hour.
From Pisa International Airport to Florence Airport: Sky Bus Lines Caronna also takes their customers from the Pisa International Airport to Florence Airport. It is possible to reach Montecatini, Pistoia, or Prato by choosing this vehicle. Your journey time is expected to be approximately 1 hour.
By Train (or People Mover as they called)
You can reach Florence, Cinque Terre, or any other Italian city by train. Lucky to you, Pisa Centrale Railway Station is only 1 kilometre away from Pisa International Airport. But first, you will need to find People Mover (train). This fully automatic People Mover service is only 40 meters from the terminal. So, you will not have any difficulty walking there with your luggage.
This service runs between Pisa Central Station and Pisa Airport. As its name gives it away, centrale means centre. Once reaching there, you can walk to the tourist points in Pisa. People Mover serves between 6 am to 12 am. It is possible to find one every 5 to 8 minutes. However, there would be differences in timetables daily—for instance, Sundays or National Holidays.
One way ticket of People Mover Train ticket costs 1.10 euros per person.
You can purchase your train ticket from the vending machines at the Pisa Airport.
Furthermore, it is possible to buy it online via the Trenitalia website.
Tips to the readers: You can reach from Pisa to Florence without changing your vehicle. Just one ride! 😊
By Taxi
You can wait at the gate of the arrivals terminal for the airport taxi Pisa service. However, this may take time. As in many other airports, Pisa International Airport is the official airport taxi area. On the arrivals side, you can find the official airport taxi locates in the front of the airport. They are available for 24 hours.
Pisa Airport to Florence taxi cost would be between 150 to 180 euros.
Your taxi service may depend on your last destination.
To get fare prices, we suggest you take the official taxis.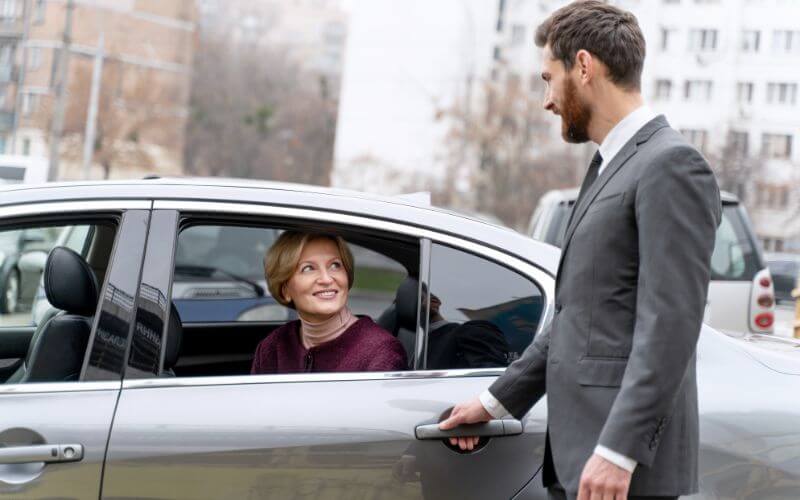 Private Transfer from Pisa Airport to Centrale
Personalizing your destination and route is possible by choosing a private transfer from Pisa Airport. In this case, you will not need to drive your vehicle. Thus, you will not even need to worry about whether you will get that country's traffic rules. Private Airport Transfer is a well-known service worldwide, in numerous countries. Thanks to its customers' happy experiences, Airport Transfer is the best personal transfer service globally.
Thanks to the wide range of vehicles on AirportTransfer.com, anyone can pick a car according to their budget. It is possible to book your transfer easily. If you need any help, the helpful staff of AirportTransfer.com is ready for you. You can reach them out any time and any day via a 24/7 helpline on WhatsApp.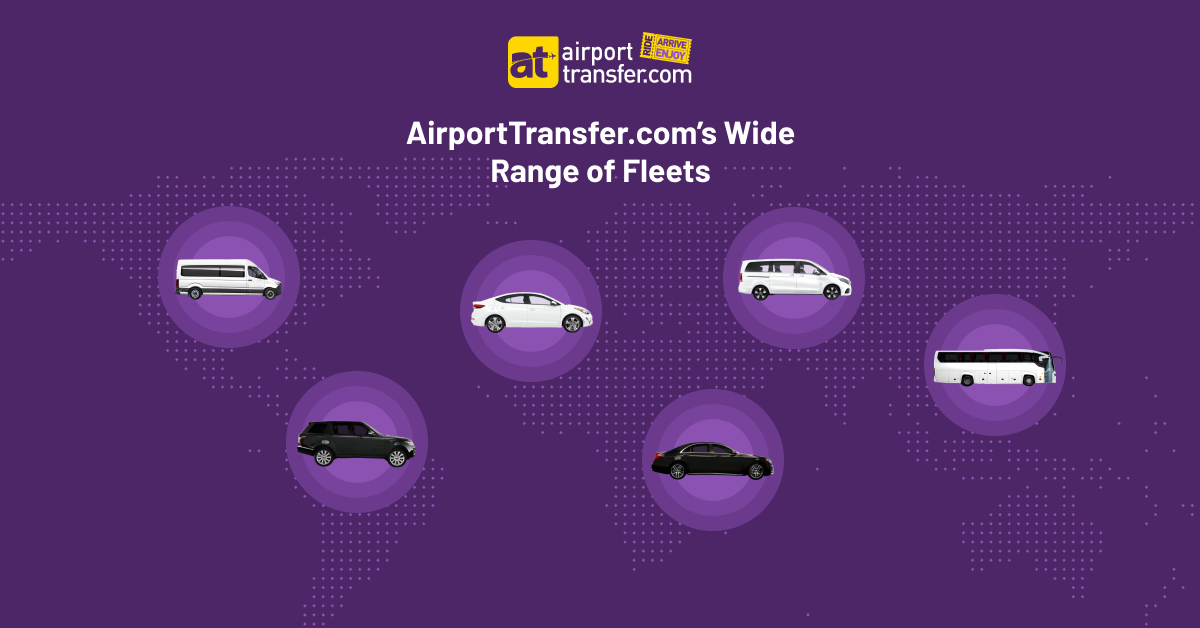 Additional service This extra demand could be anything. For example, older adults or kids may need extra care for their health and security. If you travel with your elderly parents or help them get an airport transfer, you can demand elderly assistance. Of course, we did not miss your pet friends! Our service includes them too.You can have an enjoyable ride with your pets as Private Airport Transfer is a pet-friendly company. Excellent Service! As communication is the best way to improve, all Private Airport Transfer staff is very well English speaker. So, no need to worry about whether the driver will understand you or not. The driver will be waiting for you in the arrivals; this means you will not need to wait for your driver. If any delay occurs on your flight, your driver can wait for you for up to 30 - 45 minutes.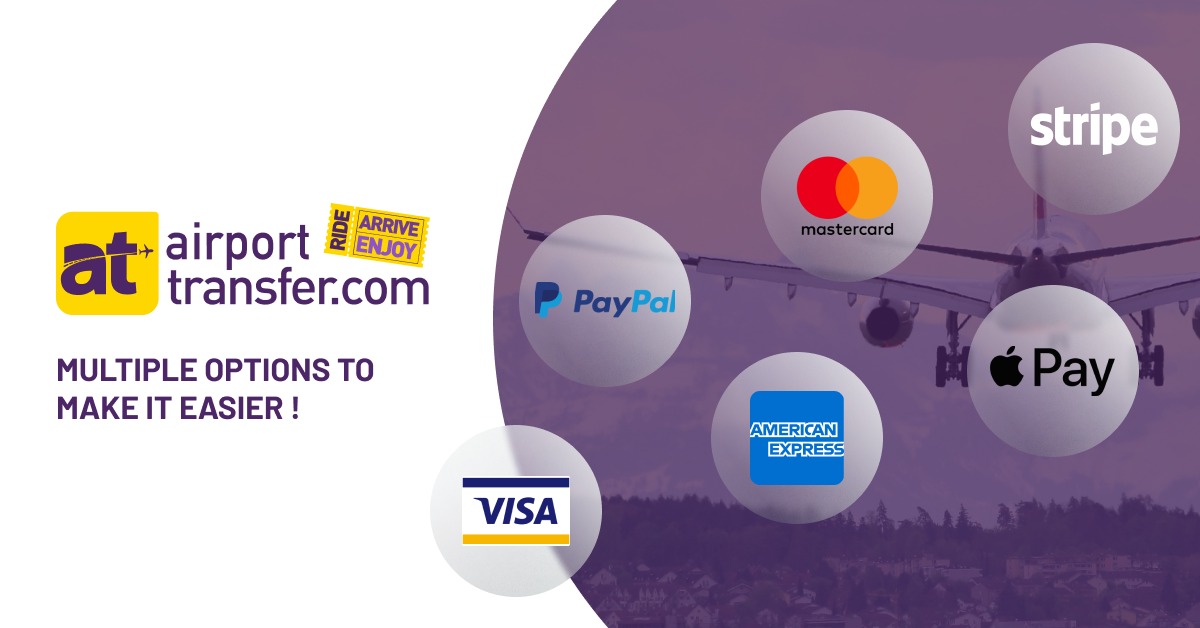 All you should do is give your flight number beforehand. In this case, the driver can check the updates of your flight journey. Fastest & Cheapest. You can finish your online payment on AirportTransfer.com only in 3 steps. Since Airport Transfer offers a wide range of cars, you can find a vehicle for your budget.
If you want to, you can finish your booking via the PayPal app. Airport Transfer is on your side, even if you want to cancel your reservation. Thanks to their free 48-hour cancellation policy, you can cancel your book without hesitation within 48 hours after your payment. It means that you can get a %100 refund!