How Can I Get From Narita Airport to Tokyo or Other Destinations Nearby?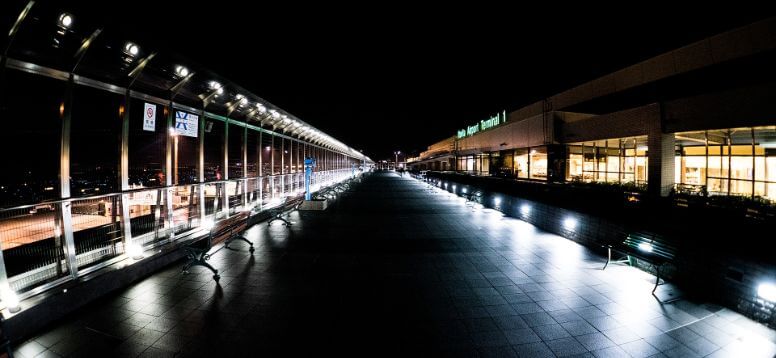 Railway
Narita International Airport NRT has commuter trains and Narita Express Trains that take you to the city center and other destinations. Rail operators from Tokyo Narita to the city center are: East Japan Railway Company (JR East) and Keisei Electric Railway. All trains to and from NRT stop at stations in Terminal 1 and Terminal 2.
Related Post: 10 Things to do in Tokyo
With the Narita Express line, you can get on and off at Sōbu, Shibuya, Shinjuku, Ikebukuro, Ōmiya, Takao, Yokosuka Shinagawa, Ōfuna locations. The distance between Narita Airport and Tokyo is approximately 1 hour by rail transport. Tickets must be booked online as they sell out very quickly.
Narita Airport Tokyo Bus Services
There are limousine buses from Narita Airport to Tokyo city centre. Transportation times to popular destinations in the region range from 30 minutes to 2 hours on average. However, you should know that it goes a little slow due to traffic density.
However, local buses also run overnight services from the NRT to Kyoto and Osaka.
Tokyo Airport Taxi Services
You can reach the city center from Narita by airport taxi. Tokyo Airport taxi prices vary depending on the route used (toll motorway). But on average it is between 15,000 and 40,000 yen.
Related Post: Japanese Food and Drink Culture
Private Transfer from Narita Airport to Tokyo or Haneda Airport
You can book a transfer from Narita Airport to Tokyo city, to a hotel close to the city, or directly to Haneda Airport with English speaking, professional private chauffeurs. If you are booking a private airport transfer from Yokohama to Narita Airport, your travel will be more comfortable than a taxi.
AirportTransfer.com works with Japan's best airport transfer service companies to offer airline passengers an excellent private transfer service experience. Affordable airport shuttles provide a smooth journey between Narita Airport and your destination.
Private transfer reservation fees for Narita Airport and the city center via AirportTransfer.com start from 130 USD.
You have the right to free cancellation up to the last 48 hours and a 100% refund.
Right now, compare prices (fixed fares), vehicle brands and services beforehand, then make your easy online secure payment for other locations! That's it!
📱 Also, for all your questions and suggestions, please contact us via our Whatsapp line! Wishing you a pleasant and reliable travel!
The AirportTransfer.com team…