Public Transportation at Nagoya Airport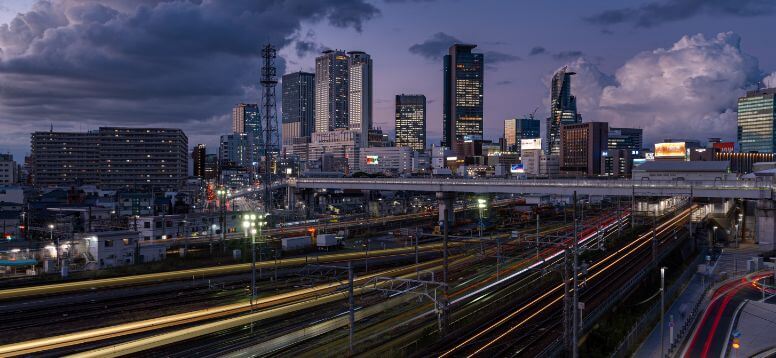 You can travel between Chūbu Centrair International Airport and Nagoya by train.
The Meitetsu Railway company operates various direct services between the airport and Meitetsu Nagoya Station.
It takes approximately 28 to 35 minutes to travel between the airport and Meitetsu Nagoya Station.
Airport Station is directly connected to Access Plaza.
The airport train station and the passenger terminal building are connected without stairs.
You can also use a high-speed boat.
To use the high-speed boat, you must use the connecting passage from Access Plaza to access the platform.
It takes 2 hours to connect to an international flight and 1 hour for a domestic flight when moving from a high-speed boat to an airplane. It approximately costs 2,520 yen.
The Meitetsu Bus company operates the hourly Centrair Limousine Bus service between the airport and the Meitetsu Bus Center, right next to Nagoya Station.
It takes 88 minutes and costs 1,200 yen for adults and 600 yen for children.
Those who do not prefer public transportation may consider using taxis but since Japanese taxis have the second-highest fares worldwide, traveling by taxi is not a favored option.
Private Transfer to Chubu Centrair Airport
Book your private transfer now for the best travel in Japan. AirportTransfer.com provides a comfortable voyage with the best polite drivers in the region. You can choose vehicle types and compare prices among dozens of transfer companies. Also, you can book a private transfer from Nagoya Airport to Kyoto because the distance is very long to use public transportation, which is approximately 155 km.
You can enjoy advantages such as secure online payment, clean vehicles, additional service options for your needs, and door-to-door transfer service.
All transfers you make with AirportTransfer.com are guaranteed a 100% refund. You can get your payment back by reporting that your flight has been canceled. Book your private transfer now and have a privileged travel experience.