Instagram is a social media platform that allows users to share photos and videos from their lives with friends and family. While the app is famous worldwide, some locations are more Instagrammable than others.
If you're looking for a vacation destination that will give you plenty of photo opportunities, consider the Bahamas.
The country is home to some of the most beautiful beaches and scenery globally, and it's no surprise that it's a popular tourist destination. Here are ten of the most Instagrammable places in the Bahamas.
List of Top 10 Most Instagrammable Places in the Bahamas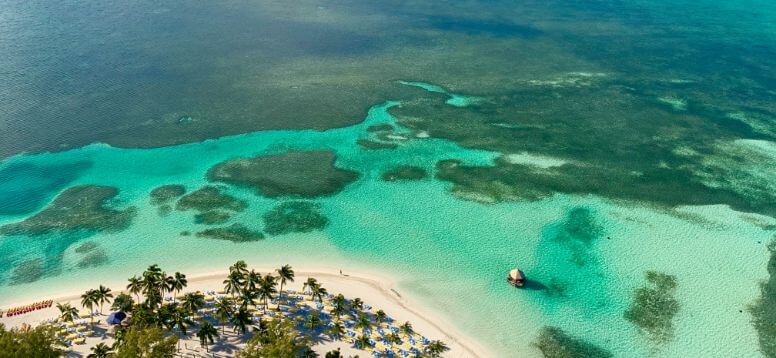 1- Compass Cay:
There are a few key reasons why Compass Cay is an Instagrammable place. First and foremost, the island is breathtaking. It's surrounded by crystal clear waters and has gorgeous white sand beaches. Secondly, the island is home to many gram-worthy birds and wildlife. Third, there are plenty of exciting activities on the island, from exploring its many caves to kayaking through its mangroves.
And last but not least, the people of Compass Cay are amiable and hospitable, always willing to help visitors make the most of their stay. So whether you're looking for natural beauty, fun activities, or simply a great place to relax and enjoy yourself, Compass Cay is well worth a visit!
2- Downtown Nassau: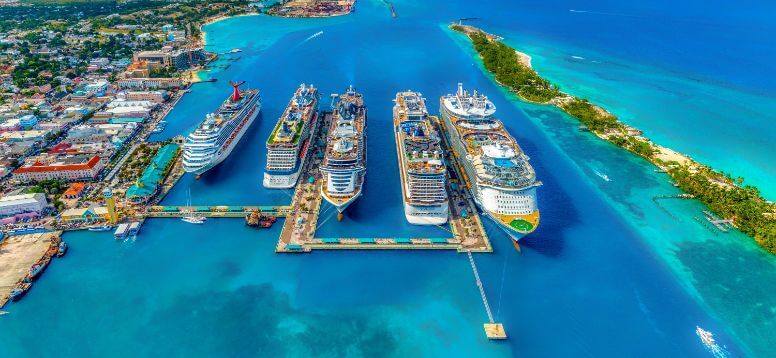 Downtown Nassau is an ideal place for photography lovers and Instagrammers alike. The charming historical buildings and vivid colors make for beautiful scenes, while the tropical setting provides a relaxed vibe perfect for capturing your holiday memories.
BEST 30 BEACHES IN THE CARIBBEANS
With its convenient location in the heart of the city, Downtown Nassau is also ideal for exploring on foot – meaning you can take your time to enjoy snapping some stunning shots.
3- Thunderball Grotto: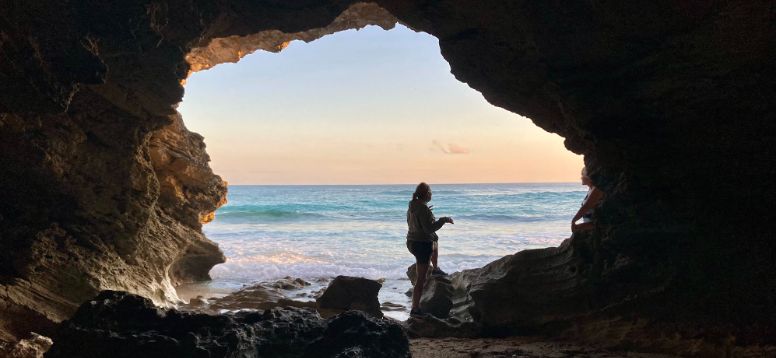 Thunderball Grotto is one of the most popular tourist destinations in the Bahamas. The grotto is a large underwater cave that features crystal clear waters and stunning rock formations. Visitors can swim through the cave and explore its many chambers.
Thunderball Grotto is also known for its abundance of marine life, including nurse sharks, stingrays, and tropical fish. Due to its popularity, Thunderball Grotto has been featured in numerous films and television shows. The cave's natural beauty makes it a popular spot for photographers and Instagram users.
4- Pig Beach:
Pig Beach is your place if you're looking for a truly unique and Instagram-worthy beach experience! Located in the Bahamas, this pristine beach getaway is home to a colony of friendly pigs that love to swim and play in the water. Opinions vary on how the pigs ended up here, but one thing's for sure – they're camera-ready and make for some great picture opportunities!
Best Caribbeans Hotel with Private Beaches
In addition to selfies with the pigs, visitors can enjoy stunning turquoise waters and white sand beaches. And if you're lucky, you might even spot a starfish or two. So why not add Pig Beach to your travel bucket list? It's sure to be an unforgettable experience!
5- Fort Fincastle: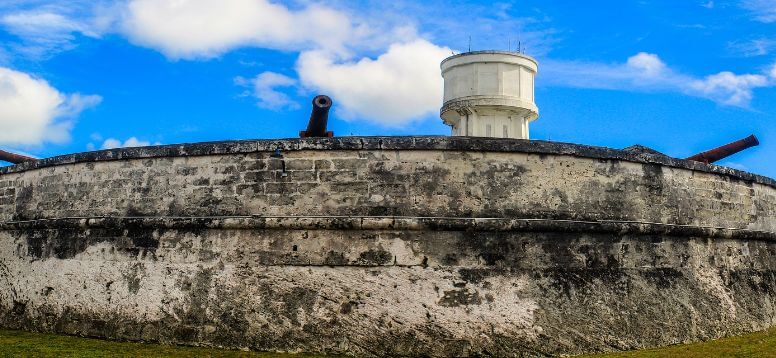 Look no further than Fort Fincastle if you're looking for a breathtaking location to take your next Instagram photo. Perched atop One Dollar Point in the center of Nassau, this 18th-century fort offers stunning panoramic views of the city and surrounding turquoise waters. Built-in 1793 to defend the island against pirates, Fort Fincastle is one of the most well-preserved historic sites in The Bahamas. Today, it's a popular spot for tourists and locals alike, who admire its architecture and take in the magnificent views.
6- Atlantis Resort Bahamas: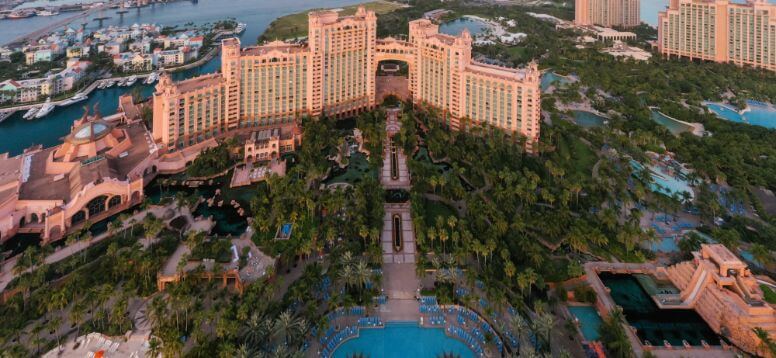 Atlantis Resort Bahamas is an Instagrammable Place because the resort's architecture, design, and overall look are visually appealing. The resort features brightly-colored buildings with intricate designs, lush vegetation, and crystal-clear water, making for stunning photos.
In addition, Atlantis Resort Bahamas offers a wide range of activities and amenities that appeal to tourists, making it the perfect place to capture vacation memories.
7- Queen's Steps (66 Steps):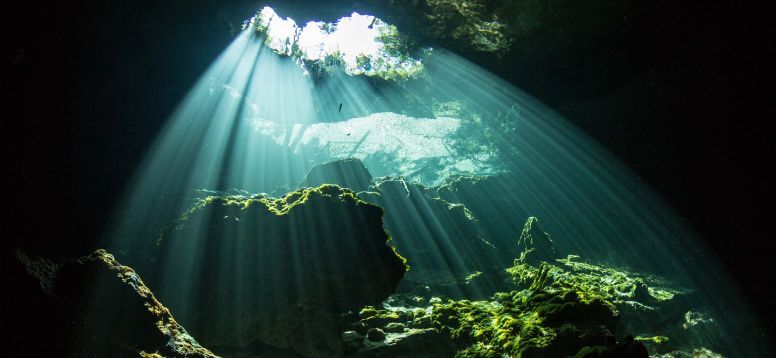 66 Steps in the Bahamas is an Instagrammable Place because it is a beautiful and secluded spot that offers stunning views of the Bahamian coastline. The steps are also located close to the beach, making it easy to get to and take photos. There are also plenty of rocks and seashells around 66 Steps, making for incredible decorations people can use to add style and personality to their photos.
Another big plus for this location is that there are very few other people around, so it's perfect for those who want to avoid crowds but still get some fantastic shots.
8- Pink Sand Beach: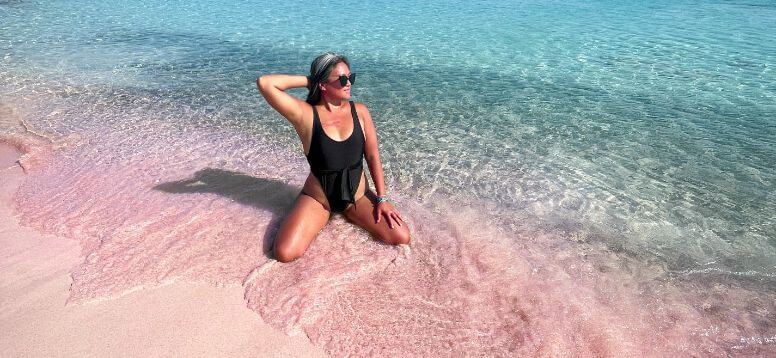 Pink Sand Beach is an Instagrammable Place because the pink-hued sand against the bright blue waters of the Caribbean makes for a breathtaking and unique landscape.
The sand on Pink Sand Beach comprises billions of crushed shells that the ocean waves have ground down over time. It creates a soft, powdery texture that makes for some great photos. And don't forget to snap a selfie with the towering cliffs in the background!
9- Harbor Island:
Harbor Island in the Bahamas is an Instagrammable Place because it is home to some of the most beautiful beaches in the world.
The white sand and turquoise waters make for a stunning backdrop, and there are plenty of palm trees and other lush vegetation to add to the idyllic scene. There are also several restaurants and beach bars, making it the perfect place to relax and enjoy the views.
10- Straw Market: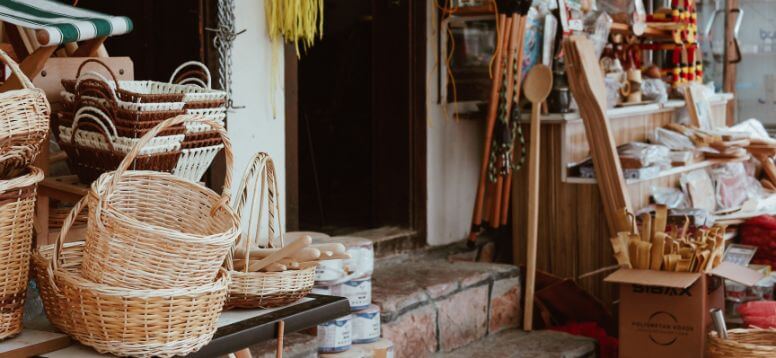 The Bahamas' Straw Market is one of the most popular tourist destinations globally, and it's easy to see why. The market is full of vibrant colors, exciting items for sale, and friendly people. Thanks to its picturesque setting, it's also a great place to take photos. Whether you're looking for souvenirs or enjoy browsing through markets, the Straw Market is worth visiting.
You're sure to find something Instagram-worthy!
You might be interested