Bus or Metrobus Mexico City Airport
Travelers landing at Mexico City Airport have the same questions in their minds; How do I get from the airport to my hotel in Mexico City? How long does it take to get through customs in Mexico City? or How much is a taxi from Mexico City Airport to downtown? There is public and private transportation from Mexico City to the airport or from the airport to different regions.
Passengers who do not fancy using public transportation can prefer car rentals as Mexico City Airport transfers to the hotel or may choose Mexico City Airport taxi services. Those who chose to take a cab should be aware of the cost of a taxi from Mexico City Airport to Zocalo or any other place.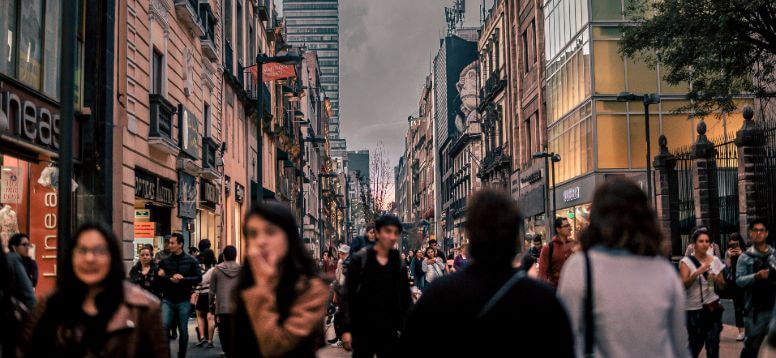 Aerotren can be used for inter-terminal travel at Mexico City Airport terminal transfer. For this, it is mandatory to have a reservation code or boarding pass. Aerotren is at Gate 6 in Terminal 1 and Gate 4 in Terminal 2.
Two bus terminals operate regularly every day of the year. One is in Terminal 1 and the other is in Terminal 2 near gate D. Many places in and around downtown Mexico City, such as Cuernavaca, Pachuca, Puebla, Tlaxcala, Toluca, Querétaro, Córdoba, and San Juan del Río, are easily accessible by these buses.
Another public transportation option is Metrobus. It provides access to the city center of Mexico City and historic center attractions such as the Paseo de la Reforma Boulevard, the Bella Artes building. You can go to the San Lazaro stop with the Metrobus line number 4 and transfer to both the metro, the international bus service, and the suburban train.
👉 Similar location: Ultimate Travel Guide To Cuba
Mexico City Airport Taxi Transfer MED
Are you looking for the best taxi at Mexico City airport? The most convenient way to travel to or from Mexico City International Airport MEX is by taking a private transfer service. Without a doubt, the best way to get from Mexico City Airport to the hotel and have a warm shower after a tiring trip is this. Using public transport can be cumbersome, as the airport handles the most with 150,000 passengers per day.
Choose AT service to travel to any destination in Mexico City with the advantage of a fixed price. For your private airport transfer in Mexico City, we have brought together the best ground transportation companies in the city. Enter your pick-up and drop-off points, make your selection and pay online. Let your private transfer wait for you at the airport! Contact our customer support 24/7 on Whatsapp for your questions and reservations!