Public Transfers - Learmonth (LEA) Airport
When planning your next trip to Exmouth, Western Australia, you may wonder about the best way to get from Learmonth Airport to your destination.
Several options include taxis, rental cars, and bus services. However, private transfers may be the best choice for those seeking convenience, comfort, and personalized service.
Bus Service
Exmouth Bus Charter is a locally-owned transport service that operates an airport shuttle service to and from Airport and other key locations in Exmouth.
Exmouth Bus Charter operates airport transfers for the Town of Exmouth. For those departing from Learmonth airport, the journey takes at least thirty minutes.
It is important to know that bookings are essential to use their services.
Taxi and Car Rental
While taxis and rental cars are available at the Airport, it's important to note that Exmouth has limited taxi services, which means that taxis may only sometimes be available upon each aircraft's arrival. Additionally, the limited supply of taxis can sometimes make them more expensive than other transportation options.
Additionally, Learmonth airport car rental hire rates may include a surcharge due to the distance between the Airport and the town.
Good to Know:
In contrast, private transfers offer convenience and comfort. By booking a private transfer, passengers can ensure that their transportation awaits them when they arrive at the Airport. They don't have to worry about availability or surcharges.
Private Airport Transfers - Learmonth (LEA) Airport
Exmouth, Western Australia, is the perfect sun, sea, and marine life destination. With turquoise waters for snorkelling and diving, great fishing, and epic surf conditions, it's one of Australia's best-kept secrets. As the gateway to the incredible Ningaloo Reef, Exmouth is a must-visit spot on the Coral Coast, especially during winter.
When visiting Exmouth in Western Australia, many tourists are surprised to learn that Exmouth Town has located a 30-minute drive from Learmonth Airport.
While public transportation may be an option, it can be unreliable and inconvenient. That's where AirportTransfer.com comes in to provide a hassle-free Learmonth airport transfer experience.
AirportTransfer.com offers Learmonth airport transfers, providing reliable and comfortable transportation from the Airport to Exmouth Town. Our chauffeur service ensures that clients are picked up on time and driven in style to their destination.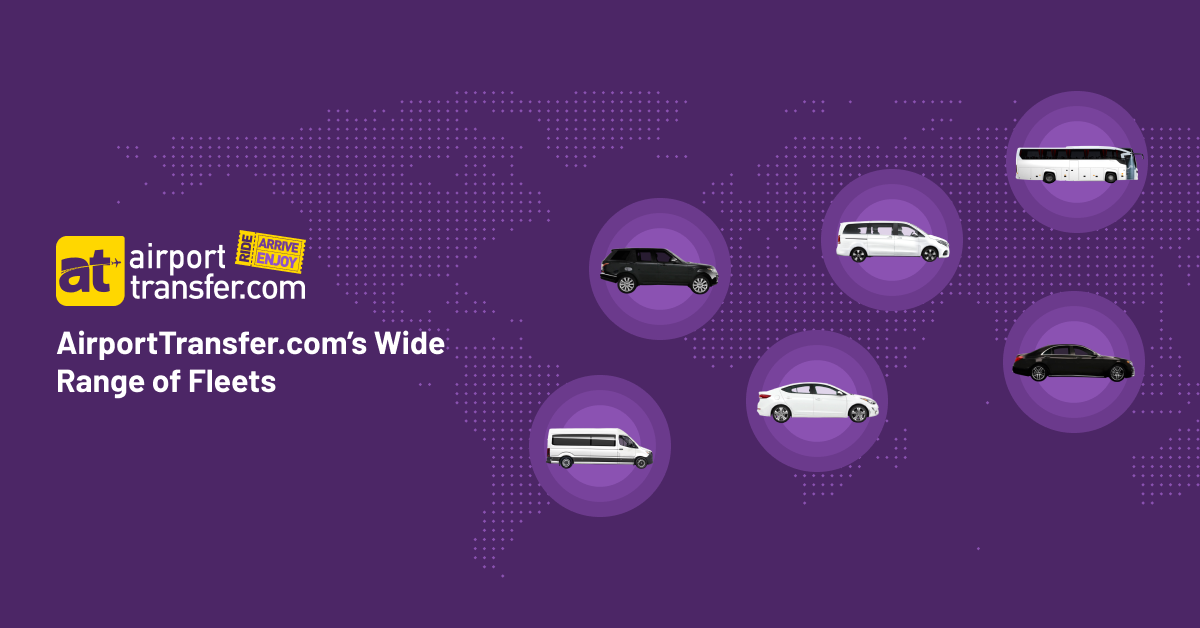 Our airport chauffeur service includes a professional and courteous driver who will meet you at the airport terminal, help you with your luggage and guide them to their waiting vehicle.
We offer comfortable and stylish airport car transfers from Learmonth Airport to Exmouth Town with various vehicle types, including SUVs, limousines, sedans, and minivans, to suit our client's needs and preferences.
During the booking process, you can easily request additional services such as pet-friendly travel, child seats, elderly assistance, and more.
Book your Learmonth Airport transfers online with secure payment options and fixed pricing. Enjoy peace of mind with a 100% refund policy if you need to cancel your reservation.
AirportTransfer.com also offers Coral Bay airport pick-up services, ensuring clients can easily travel to this popular destination. You can reach our customer care service 24/7 via WhatsApp.
Countless Successful Transfers: Happy Customers Share Their Thoughts on AirportTransfer.com
AirportTransfer.com is a trusted provider of airport transfers, offering safe, comfortable, reliable and door-to-door transportation between Exmouth and the Airport. Countless customers have experienced our excellent service, and many have shared their positive experiences through reviews.
For safe, fast, punctual, and comfortable airport transfers, look no further than AirportTransfer.com.
The Best Learmonth Airport transfer reviews at airporttransfer.com!