The Most Significant Airline Companies that Provide Destinations from/to the Kualanamu Airport
As mentioned above, Kualanamu International Airport started to serve its passengers in 2013. Since its opening, it has kept increasing the number of its domestic and international passengers. Moreover, it also widened the range of airline companies that work with it. There are approximately 15 different airlines that offer destinations from/ to Kualanamu International Airport (KNO). The most important airline companies are listed below.
The Most Popular Cities that Offer Flights from/ to the Airport
Kualanamu International Airport (KNO) functions as one of the busiest airports in Indonesia, taking into consideration its domestic and international passengers. It is possible to find flights from almost 30 different locations to Kualanamu International Airport. However, the most common ones are listed below.
Jakarta–Soekarno-Hatta
Medina
Banda Aceh
Padang
Silangit
Yogyakarta–International
Since the airport is located in North Sumatra, it works as one of the most convenient airports for tourists who would like to visit that region. 😊
Related Blog: 10 Amazing, Must-See Pink Sand Beaches
The Services that Passengers Can Benefit from at Kualanamu International Airport
Free and unlimited Wi-Fi service is available throughout the airport.
Different kinds of restaurants and cafés can be found both in the domestic area and the international area.
The luggage wrapping point is located near the check-in counters.
Duty-free shops and a wide range of shops are available in both terminals.-
Lounges and a Spa center can also be found at the airport. The lounges may require a booking in advance. Also, two of the lounges are active from 05:00 am to 10:00 pm. While 2 of the lounges are located in the domestic terminal, the third one works in the international terminal.
Postal service, banking service, and ATMs are located at various points in the airport. Furthermore, a currency exchange service is available at the airport in the arrivals area. The service is active from 06:00 am to 08:00 pm.
The children's play area is also available. Moreover, a movie theatre is also located in the airport. Passengers can benefit from this service from 07:00 am to 10:00 pm.
It should be noted that a luggage storage service can not be found at Kualanamu International Airport (KNO).
There is also a hotel at the airport, which is called Hotel Horizon Sky. To get more information, passengers can talk to the information desk at the airport or call the hotel before their arrival.
Lastly, there are different sorts of transport alternatives from the airport to the city center. Whereas the buses and the metro are knowns as public transport options, meet & greet companies, such as AirportTransfer.com, are known as private transfers. 😊
Related Blog: 10 Reasons for Private Transfer from Airport to Your Hotel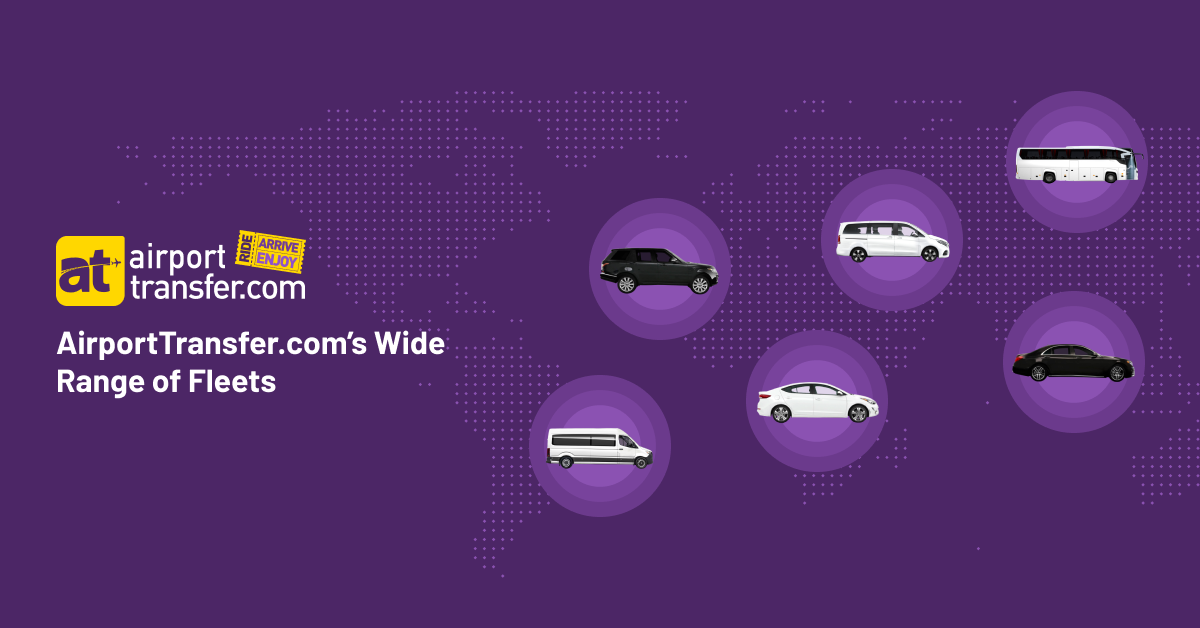 Private Airport Transfer Service from Kualanamu Airport
Even though airport shuttle service or the metro is serving for their customers, they are not available 24/7. To put it differently, if you are planning to arrive at Medan Kualanamu International Airport after 11:00 pm, you may need to consider other transportation options.
Furthermore, the chances of the drivers would be fluent English speakers are hard to find. If you do not know the local language of Medan, Indonesia, it might be especially difficult for you to communicate with the drivers.
Moreover, the bus or the metro may not cover the places you would like to go to, such as from the airport to the hotel you would like to stay. However, you do not need to worry about these kinds of possibilities because we have great news for you! 😉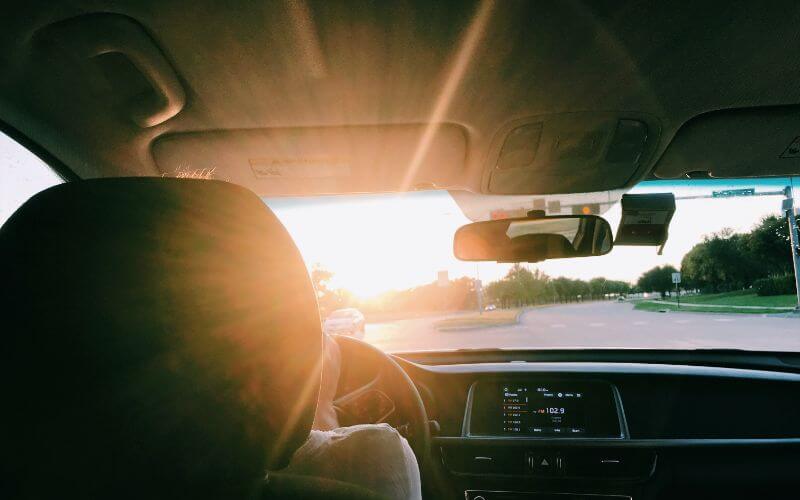 Simply by choosing a private airport service, such as AirportTransfer.com, you can easily eliminate all of those bad odds, and even more, you can gain more benefits from your choice!
AirportTransfer.com offers one of the best meet & greet services in the world, including Medan, Indonesia. Not only can you go from the hotel to the airport at ease when the end of your holiday comes, but you can also have the best driving experience during your visit.
AirportTransfer.com provides the most reliable and secure private transfer service in the world. Therefore, you might find yourself surprised after seeing the multiple additional service options from the company!
For instance, if you are planning to visit Lake Toba or Tjong A Fie Mansion with a young child of yours, you might be interested in increasing the safety of your travel.
When you are booking your door-to-door transfer online, you can inform the company regarding your young kid and the baby seat in your car way before your arrival. By doing so, you can be sure that a safe driving experience will be waiting for you!
Moreover, if you would love to travel to Medan, Indonesia, with an elderly person, you can easily inform the company of your situation.
By doing so, you can get elderly assistance to your service and receive one of the most convenient end-to-end transfer services in the world.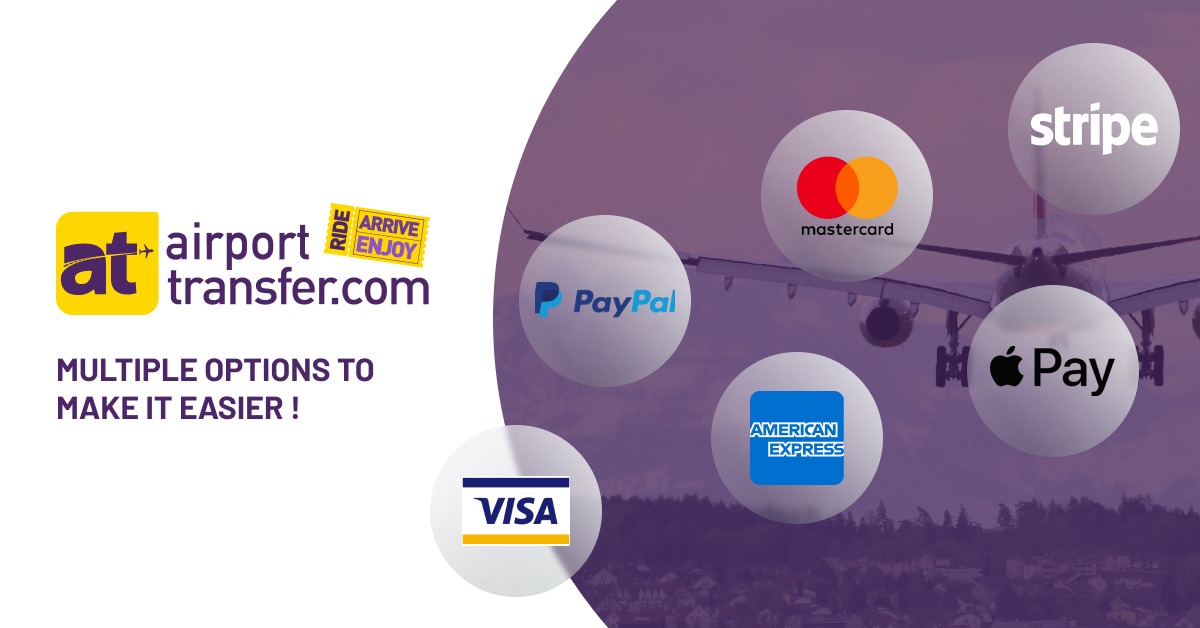 This elderly assistance would not only help you at the airport but also travelling around Medan. Such as visiting Masjid Raya Al-Mashun Medan or Graha Bunda Maria Annai Velangkanni.
Another additional service goes to the outdoor activities lovers! Perhaps you were planning to discover Air Terjun Sipiso Piso by your bike. If so, you can inform the company regarding your choice and upgrade your car.
By changing your car to a bigger one, you can easily carry out a bicycle car rack or a ski equipment rack with you!
AirportTransfer.com is making an effort to offer the best red carpet service to all sorts of customers, including pet owners.
If you have a pet and would like to discover the world with your buddy, you can choose AirportTranfer.com without any hesitation. Hence the company has a pet-friendly attitude; pet owners are more than welcome in the family!
If you would not like to worry about the payment of your service but would love to enjoy your holiday, you can choose the online payment method.
Since AirportTransfer.com offers the fastest & cheapest private transfer service, you can easily pay for the service way before starting your journey.
Whereas an airport taxi or other sorts of transportation may demand a last-minute surprise additional charge, you can be sure that AirportTransfer.com offers the most reliable service to its passengers.
Moreover, all kinds of customers are able to receive a %100 refund! If something happens and you cannot make your travel, it is possible to get your money back.
All you need to do is to inform the company regarding the inconvenience you experience at least 48 hours before the scheduled time. By doing so, you can use the free 48-hour cancellation option.
If you have some sort of question about the payment method, booking system, or any issue you are having, you can easily get in touch with customer service. Since AirportTransfer.com has a 7/24 helpline on WhatsApp, you can reach them without thinking twice! 😉 AirportTransfer.com will be ready for you to service the best private transfer service globally!
Related Blog: Most Useful Languages for World Travel
Public Transport Alternatives from the Airport
As mentioned before, there are different Kualanamu Airport transfer options to different locations. Passengers who would like to pay an affordable amount of money for their transportation can choose public transport vehicles, whereas other people can choose different alternatives such as an airport taxi or a private airport transfer service, like AirportTransfer.com.
Bus Companies for Various Destinations
Medan Kualanamu International Airport has different bus station points that go to various locations, such as T.Tinggi, the city center of Medan, Rampah, Kabanjahe, Gagak Hitam, P. Siantar, or Binjai.
There are 5 different bus transfer companies from Kualanamu International Airport (KNO). All of them provide different sorts of destinations to their passengers.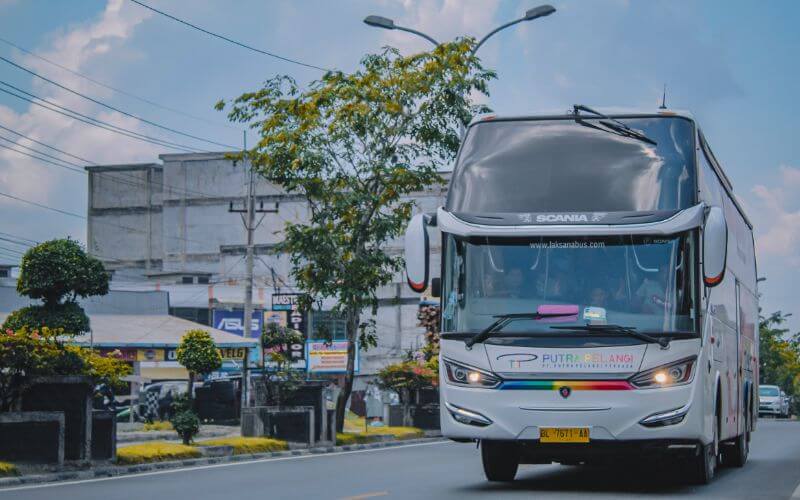 1- The First Bus Company
The first bus company goes to different points, such as Binjai Bus Terminal, Medan Fair Shopping Mall, and Amplas Bus Terminal. It generally takes 60 or 90 minutes to arrive at the city center from the airport. Whereas the first bus departs at 05:00 am in the morning, the last bus departs at 11:00 pm, before midnight. Passengers can find the bus station of the first bus company on the right side of the main terminal.
On weekdays and weekends, there is a new bus that departs every 15 minutes. Moreover, the amount of money that each passenger requires to pay depends on the point they would like to go to. For instance, if passengers would like to go to Stabat, they would need to pay 50,000 Rp. But if they want to go to the Shopping Mall (aka Plaza Medan Fair) or Amplas Bus Terminal, they will pay 20,000 Rp and 15,000 Rp, respectively.
2- The Second Bus Company
The second airport shuttle service goes to various locations as well, such as Binjai, Medan, or Gagak Hitam. It generally takes around 2 hours from the airport to these locations. It is possible to find a new bus every 45 minutes throughout the week.
Like the first bus company, the fares depend on the place that passengers would like to go to. It might cost around 20,000 Rp from Kualanamu International Airport (KNO) to Gagak Hitam for each passenger. Moreover, it would cost approximately 40,000 Rp to arrive at Binjai Super Mall.
3- The Third Bus Company from the Airport
The third bus company only goes to Kabanjahe and an average ticket for adult passengers might cost around 40,000 Rp. To get more information regarding the timetable of the bus or the location of the bus station, please talk to the information desk at the airport.
4- The Fourth Bus Company
This bus company only provides a destination to the city center of Medan, and it costs around 20,000 Rp for each passenger. Like the last bus company, the passengers may need to get in contact with the information desk at the airport to have more information.
5- The Fifth Bus Company
The last bus goes to various destinations. The most popular ones are K. Pon, Rampah, P.Siantar, Perbaungan, and T.Tinggi. Similar to the previous bus companies, the fares rely on the distance that passengers would like to visit. However, the average cost for an adult passenger is known as 55,000 Rp.
Related Blog: 15 Most Impressive Museums in the World You Must See
Finding a Taxi from Kualanamu International Airport
There are various taxi companies that have stands at the airport. There are at least 6 different official taxi companies that can be found at the entrance of the arrivals area of the main building.
A typical one-way from the airport to downtown of Medan costs around 7,000- 7,500 Rp. To avoid unwanted last-minute surprises, it is recommended to choose one of the official taxi companies which offer a fixed rate to their customers. Moreover, it is possible to find a taxi throughout the day. However, it might be more difficult to find an available one during hectic times.
It should be said that there is no guarantee to predict the taxi of yours would be a fluent English speaker. To prevent any sort of misunderstanding, it is recommended to deal with the taxi driver before starting the journey or at least make them use the meter system during the journey. In that way, you can protect yourself by paying an unfair amount of money for the taxi service you will receive.
Ride Sharing Companies from the Airport
According to the latest updates, Uber does not offer its service in Indonesia in the year 2022. However, there are different ride-sharing companies that provide their service from Medan Kualanamu International Airport (KNO) to various destinations. To be more specific, passengers may consider some companies, such as Grab or Gojek. It is also recommended to download the apps of those companies to book the service.
Train from the Medan Kualanamu International Airport
The other public transport option from Medan International Airport to the city center is the train. To be more specific, the train which is called Railink connects the airport and the city center. It is possible to take a train from 04:00 am to 11:40 pm. Therefore, if you are planning to arrive at the airport after midnight, you might need to consider a private airport transfer service.
The arriving tourists can go to the city center of Medan, Medan Main Train Station, Kualanamu International Airport, or Merdeka Square by choosing the train. It generally takes around half an hour to reach downtown from the airport. A new train departs every 30 or 60 minutes, depending on the time of the day.
Arriving passengers can find the train station on the lower level of the airport. There are two different ways to buy a ticket. First, tourists can purchase their tickets on the Railink website online. Moreover, it is also possible to buy a ticket once arriving at the airport, by using payment machines in the station.