Krabi Airport Private Airport Transfers
One of the most important transfer methods is airport chauffeur service, and AirportTransfer.com gives the best chauffeur service. The airport pick-up that AirportTransfer.com gives differs from all other transfer methods because it emphasizes a modern approach that will serve your needs.
The Best Krabi (KBV) Airport transfer reviews at AirportTransfer.com!
Firstly, this private car service has very professional drivers who are qualified in their jobs. It means that your safety concerns will be met perfectly. In addition, the drivers of this airport car transfer can speak English fluently, which is an extremely important detail, especially when visiting countries that do not have English as their first language because most taxi drivers or bus drivers cannot speak English fluently. This way, AirportTransfer.com promises you that communication will not be an issue when choosing a Krabi Airport transfer.
These kinds of details are all emphasized because airporttransfer.com values your individual needs as a modern traveler in the modern world. Secondly, AirportTransfer.com values your comfort, privacy, and safety. With this method, you will arrive at your final destination from the airport quickly and safely.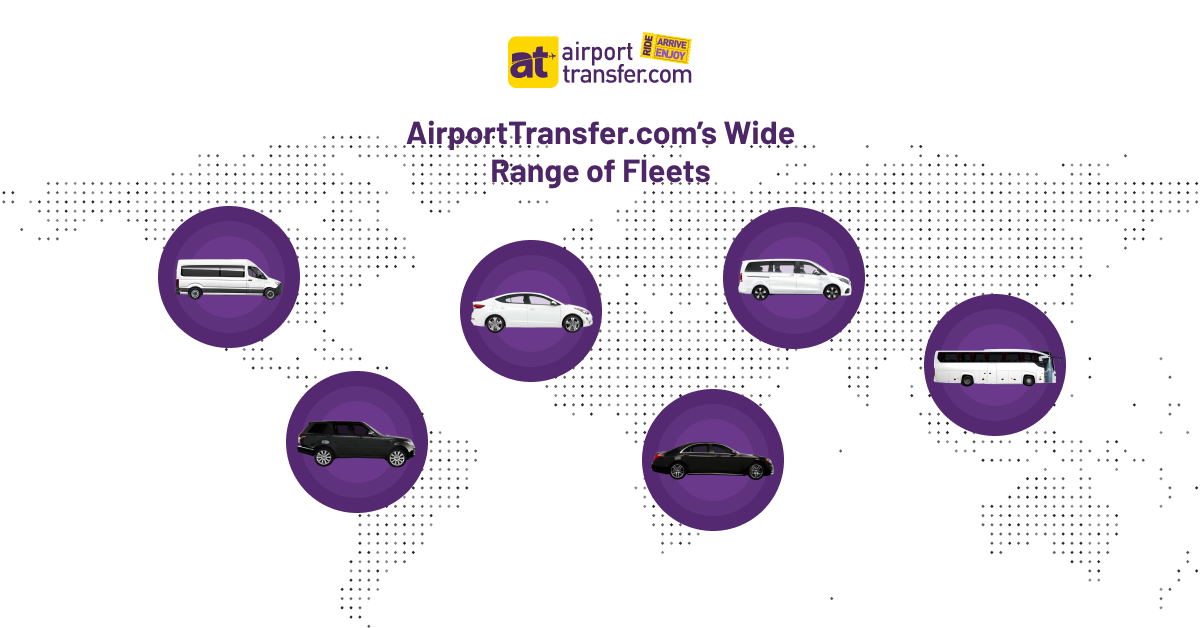 You should go from Krabi Airport to Krabi Town center; your journey time with AirportTransfer.com will be less than 30 minutes. You can also want to travel from Krabi Airport to Phuket Airport, Klong Muang, Phi Phi, Krabi Airport to Ao Nang, or to Ao Nang Beach, which is a popular destination, or you may need a hotel transfer. If you choose to proceed with booking an airport transfer, this will save you a lot of time.
Airporttransfer.com is the best Krabi Airport to Koh Lanta transfer you can find. Krabi Airport's new methods of private transfer will save you from anxiety and the trouble of finding an available transfer method. You can visit airporttransfer.com to find the best options and book your airport chauffeur service before your trip. This way, you will not have to chase your ride when you arrive at the airport because your ride will already be waiting for you. You will have your privacy, and you will also be comfortable and safe. Make sure you consider all of these necessary details before deciding on a transfer method.
Airport Shuttle from Krabi Airport
Another option you can consider as a transfer method is the airport shuttle bus. If you want to choose an airport shuttle, you must know that you have to follow the Krabi Airport shuttle bus timetable because they have their schedule, and this may need to be fixed for your time management.
Bus from Krabi Airport
You can also consider taking the bus from Krabi Airport. Remember that bus is a public transportation method, so it will likely be slow and crowded. You must consider another option if something else is needed. For instance, if you want to take the bus from Krabi Airport to Krabi center, you must get bus tickets. You can buy the bus tickets from Terminal 1 and 2 from the Krabi Airport. There are several busses operating from Krabi Airport. You have to check your options before arriving and make sure that you arrange your time according to the bus schedules.
Taxi from Krabi Airport
One of the transportation methods that can be considered from Krabi Airport is taking a taxi. For example, suppose you are considering Krabi Airport to Ao Nang taxi. In that case, you must also consider Krabi Airport to Ao Nang Beach distance because, unfortunately, taxi prices are usually very high. Also, finding an available taxi right after arriving at the airport is challenging, especially in crowded airports and cities. Make sure you consider these details before making a final decision. We recommend booking a private airport transfer service such as AirportTransfer.com for Krabi Airport. This way you can pre-book your transfer and enjoy a hassle-free travel.