Private Transfers from Genoa Airport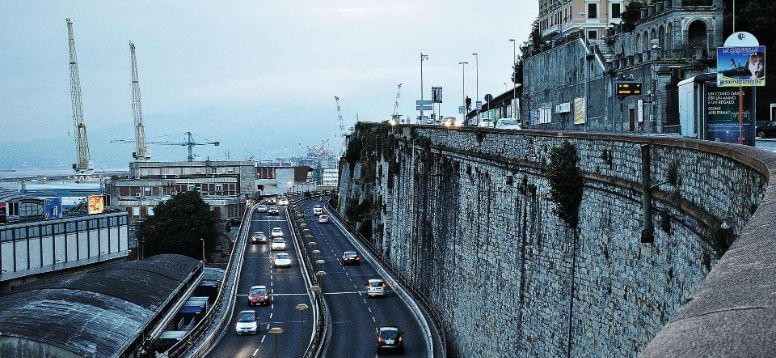 There are not many transportation options at Genoa Cristoforo Colombo Airport. As the main transportation line is designed according to the train station, you may need to transfer to another vehicle with your luggage to reach your destination.
Are you sure that you want to waste time with public transportation or try to find a Genoa Airport taxi at the very first minutes of your exciting tour in the city? Passengers starting their journey here are advised to arrange their pre-booked airport transfer service arriving at the airport.
Genoa Airport private transfer marketplace AirportTransfer.com offers you a comfortable transfer service at a fixed price.
You can find various vehicles with reliable local drivers, compare prices and vehicle types and have the best door-to-door transportation service in Italy.
Make your reservation online before you fly to Genoa and enjoy your hassle-free journey to the tourist attractions of the city with professional, local and English speaking drivers. Wherever you prefer to go, to Santa Margherita Ligure, to the cruise port, or one of the nearest airports from the city center, just decide your pick-up and drop off location at AT.
Pick a suitable vehicle from SUVs, sedans, minivans, luxury cars, MPVs, electric cars, economy class and more.
There are extra services such as child seats, roof racks, elderly assistance, pet-friendly vehicles, greeting and meeting service with a name-table, bicycle racks, roof racks, luggage handling, VIP greeting, red carpet and more options that you can add at a fixed price and a %100 refund guarantee and free cancellation in 48 hours!
AirportTransfer.com customer service is on WhatsApp line 24/7 for assistance.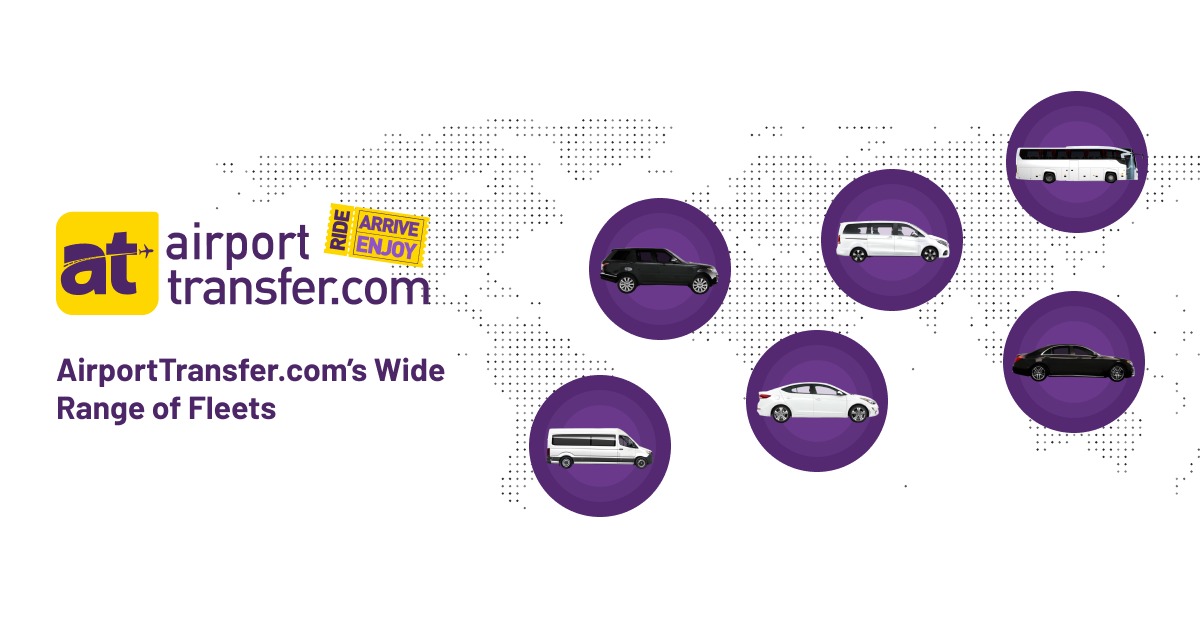 Public Transportation from Genoa Cristoforo Colombo Airport to City Centre
Transfers from Genoa Airport are possible by Volabus, Airlink Train & Bus, airport taxi service, and car rental.
Airlink Train & Bus
The transfer service from Genoa Airport to Sestri Ponente Aeroporto Railway Station is provided by Airlink shuttle buses. The airport shuttle service departs every 15 minutes from 06:00 am to 10:00 pm outside the arrivals hall on the ground floor.
Passengers can transfer to Liguria and surrounding areas from Sestri Ponente Aeroporto Railway Station.
Volabus
Volabus provides airport shuttle transportation between Genoa Airport and Genoa city center. The transfer takes approximately 30 minutes. Passengers can purchase the tickets from the bus driver or AMT vending machines and AMT ticket counters inside the terminal.
Timetable from Piazza Verdi (Brignole) to Genoa Airport:
5.00 - 6.00 - 7.15 - 8.30 - 9.30 - 10.00 - 10.30 - 11.00 - 11.30 - 12.30 - 13.00 - 14.00 - 14.30 - 15.00 - 16.00 - 16.30 - 17.00 - 17.30 - 18.00 - 19.00 - 20.30 - 22.00 - 23.15
Timetable from Genoa Airport to Piazza Verdi (Brignole):
5.30 - 6.30 - 7.45 - 9.00 - 10.15 - 10.45 - 11.15 - 11.45 - 12.15 - 13.15 - 13.45 - 14.30 - 15.15 - 15.45 - 16.30 - 17.15 - 17.45 - 18.15 - 18.45 - 19.45 - 21.30 - 22.30 - 24.00