Public Transfer Options at Florence Airport
As many travelers would agree on this, public transportation options offer the best prices. But, you should absolutely read this article before exit the page! However, the downside of these vehicles is that they do not have reach accommodation places.
For example, after arriving at the central train station, you will need to take a private transport vehicle to your hotel or Air B&B., Or you may need to walk that distance with your heavy luggage.
However, it is your place to decide on which transport to take. Below, we share the public transportation opportunities from Florence Airport to Train Station Firenze.
By Airport Shuttle Bus to City
There are different Airport Shuttle Bus services offered at Florence Airport. Taking the airport shuttle makes it possible to go from Firenze-Peretola to Santa Maria Novella Train Station.Since Santa Maria Novella is located in the city's heart, you can visit the city center easily. Furthermore, there are direct airport shuttle buses to some closer cities.
At Florence Airport Arrivals gate, you can find the bus services. You can purchase the bus ticket from the vending machines, bars, coffee shops, and on board.
Going from Florence Airport to Santa Maria Novella Train Station may take approximately 13 to 20 minutes.
Both airport shuttle bus services and regional buses are available at the airport. While some of them leave every hour, other ones may work every 10 to 20 minutes.
If you want to take an Airport Shuttle, your Bus will depart every 30 minutes. Vola in Bus is your vehicle.
It is available between 5.30 am to 1 am. While a one-way bus ticket costs €6, a round-trip bus ticket costs 10 euros.
From Firenze-Peretola Airport to Pisa
It is possible to reach Florence Airport to Pisa in one vehicle. Your bus journey time will last around 1 hour. The price will be approximately 16 euros.
From Florence Airport to Siena
You can go from Florence Airport to Siena by airport shuttle bus in approximately one and a half hours.
By Tram
It is possible to arrive from Florence Airport to the city center of Firenze by tram. This Florence Airport tram connects Central Train Station (S.M.N.) and the airport.
Your ride may take around 15 minutes to the city center. You can purchase your tram ticket via the vending machines. But do not forget to validate your ticket via small yellow machines. Otherwise, it would use the same ticket for several rides, as it had not been validated. You might get a fine with that; watch out! 😉
For a single ride, a person tram ticket costs only €1.5. It would help if you got to the T1 line tramway stop.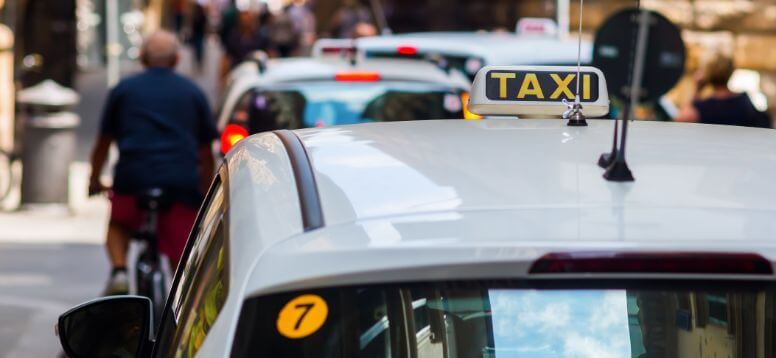 By Airport Taxi
As in many other international airports, Firenze-Peretola Taxi service is supplied to the passengers. To make it fair for the clients, the taxi fare from Florence Airport to the city center is fixed.
This fixed rate is €22.
As you can recognize when you arrive there, the info about pricing is shown at the taxi stand and inside the taxi.
You can find a cab near the Firenze-Peretola Airport Departures and Arrivals Gates.
However, your taxi fee changes depending on your final destination.
Car Rentals at Firenze-Peretola
If you are willing to shape your route and stops, we suggest you take either car or private transfer. It would be a nice thing to drive your rental car. However, there are some downsides to it. That is why we recommend you a second thought.
First, if you are new to that country, let's say in Italy, for this case, you will need to be a bit familiar with the traffic rules. Otherwise, you will get fined for getting Limited Traffic Zones.
Besides that, each country's drivers have different attitudes and behaviors. It might be a bit better to learn some valuable tips and rules before coming there. The price of your daily car rental will depend on your car choice, the company that you rent, and extra services.
Private Airport Transfer in Florence
Are you looking for the best Florence taxi to the airport? So you are in the right place. You can use private airport transfers from Santa Maria Novella to Florence Airport or from Florence Airport to your hotel with AirportTransfer.com. Private airport transfers are the best choice, especially if you travel with friends or family.
Finding a reliable airport transfer is not easy in a foreign country. Luckily AirportTransfer.com is here to offer you the best private airport transfer service at any airport around the globe. You can check the prices and book your ride online using our website.
Easy to choose your ride
A private transfer means a door-to-door transfer. At AirportTransfer.com, we have a wide range of vehicles available so you can choose to best fit to your needs.
Since you can choose your destination, you can stop by at your hotel, Airbnb or any desired destination.
Or, if you need a ride from one Florence Airport to another, you can decide on an airport-to-airport ride.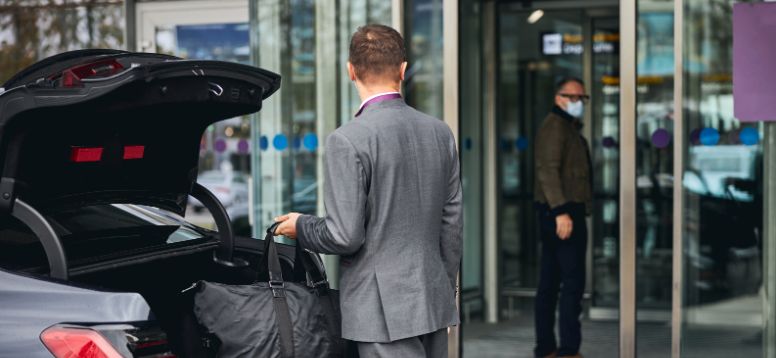 Fair Prices
Opposite to common belief, you can find an economical ride at AirportTransfer.com 😉 You can compare countless cars simultaneously, depending on your budget and taste!
Secure online payment
Unfortunately, sometimes we hear some unfortunate experiences related to online payment from other companies. Since Private Airport Transfer values your security, they also offer a secure online payment process!
Only in 3 steps can you accomplish your online payment. You can also use PayPal or Apple Pay to complete your payment for Florence Airport private transfers.
If you want to cancel your booking within 48 hours after your payment, you can get a 100% refund. Thanks to the favorable 48-hour cancellation policy, all customers are free to cancel their booking in 48 hours. Which means free of charge! 😉
Always Accessible
If you have any questions, you can reach out to our Customer Service anytime and any day. 24/7 helpline on WhatsApp options is available in all countries.