Private Transfers - Constanta International (CND) Airport
Constanta, located on the Black Sea coast in Romania, is a beautiful city filled with history, culture, and stunning architecture. From the Roman mosaics, The House of Lions, the Archaeological Park of Constanta, St. Peter and Paul Orthodox Cathedral to the Genoese lighthouse, plenty of popular destinations exist to see and explore.
So, after traveling to Constanta, Romania, the last thing you want is to worry about transportation from the airport to your destination. While public transportation options are limited, taxis can be expensive and unreliable, and Constanta airport car rental can be stressful if you need to become more familiar with the area. That's why pre-booking a private transfer with AirportTransfer.com is one of the best options to get from the airport to your destination.
AirportTransfer.com provides a high-quality airport chauffeur service with professional drivers knowledgeable about the city and can ensure you get to your destination comfortably and on time.
When you pre-book your airport pick-up transfer with AirportTransfer.com, you'll be met by a professional driver upon your arrival at Constanta International Airport (CND).
Advantages of AirportTransfer.com
A range of vehicles, including sedans, mini-vans, SUVs, and limousines
100% refund up to 48 hours before your scheduled pick-up time
Additional services include airport assistance, VIP meet and greet, pet-friendly transfers, roof rack, child seat, private van, and more.
Secure Online Payment
Experienced English-speaking local drivers
Our customer support team is available 24/7 on WhatsApp to assist you with any questions or concerns.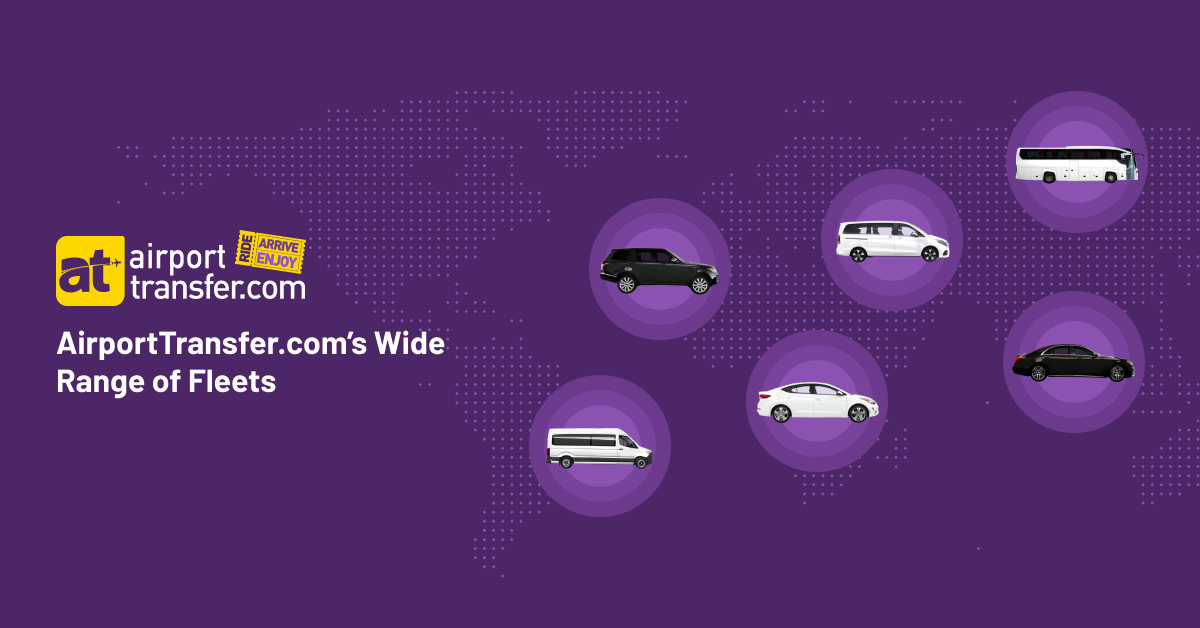 Customer Satisfaction is Just the Beginning: Our Mission to Build Lifelong Loyalty
Our mission at AirportTransfer.com is to provide a one-time service and build lasting relationships with our customers. We want to be the go-to transfer service for all your future travel needs, whether heading to the airport, exploring a new city, or taking a leisurely day trip.
Book your airport transfer with us today and discover the difference that exceptional service can make.
Let our satisfied customers tell you their story - read their reviews now!
The Best Constanta International (CND) Airport transfer reviews at airporttransfer.com!
Public Transportations - Constanta International (CND) Airport
Ground transportation options from the airport include bus services, taxi services, car rentals, and private airport car transfers.
Constanta Airport Transfers - Bus
Although the distance between the city and the airport may seem quite long, you can easily get from one place to another by a bus operated by Transevren. It departs from the Central Bus Station in Constanta.
The airport-to-Constanta railway station journey typically takes 29 minutes, and various city bus lines connect the two locations. However, there are currently no Constanta airport shuttle services provided.
Main stations: Constanta Bus Station - Ovidiu - I.A.S. - Mihail Kogălniceanu Airport.
Good to Know:
The stated hours of bus from Constanta airport are approximate and are subject to changes due to traffic conditions.
Buses can get crowded during peak hours
Summer heat, delays, peak hour discomfort, and limited off-peak service can make bus travel less than ideal.
Private transfer services offer flexible scheduling to cater to your needs and preferences, including late-night arrival times and early-morning departures, providing personalized and accommodating service.
Constanta Airport Transfers - Taxi
If you want to get from the airport to the city by taxi Constanta Aeroport Kogalniceanu, you can find Constanta airport taxis outside the Arrivals Terminal. Keep in mind that parking times in the terminal area are quite short. So be ready to leave the car and collect all your luggage in a few minutes.
Good to Know:
In train station areas, for instance, taxi drivers may use aggressive tactics to get clients, such as taking luggage and placing it in their trunks to prevent clients from choosing other taxis.
Many travelers often pay more than the appropriate fare due to the need for more transparency in taxi fares.
Private airport transfer services offer safe, reliable, and door-to-door transportation to and from airports at a fixed rate.