Cluj International (CLJ) Airport Private Transfers
Cluj-Napoca is a city in Transylvania, which is located in northwestern Romania. It is located in the SomeșulMic Valley, at a distance of 440 kilometers northwest of Bucharest.
No matter when you visit Cluj-Napoca, there will always be something special on the menu for you: festivals, concerts, exhibitions, monuments, museums, history, old and new architecture, nightlife, daylife, and student life. But getting around can be challenging, especially during peak travel times or extreme weather conditions. That's where AirportTransfer.com comes in. Our private airport car transfers offer a reliable and hassle-free alternative to the uncertainties of traditional taxis.
Our driver will be waiting at the arrivals terminal when you arrive with a welcome sign bearing your name. You will be driven straight to your location in the vehicle of your choice, which will be reserved exclusively for you, your family, or your group. You will not have to share the car with anybody else.
Experience Cluj in Comfort and Style with AirportTransfer.com
AirportTransfer.com provides private airport pick-up service that offers comfortable and stylish airport transfer services, including:
Comfortable Airport Transfers from Cluj Napoca Airport to Any Destination in Cluj
Seamless Airport Car Service with Meet & Greet Service and Fixed Prices
Door to Door Airport Chauffeur Service with English-Speaking Local Drivers
Wide Range of Air-Conditioned Vehicles includes SUVs, minivans, limousines, electric cars, and sedans.
Additional Features like Child Seats, Pet-Friendly Vehicles, Personalized Meet-and-Greet Service, Roof Rack, Luggage Handling Assistance, and Elderly Passenger Support
At Airport Transfer, we prioritize our customer's satisfaction and offer a 100% refund with free 48-hour cancellation.
You can easily book your reservation online in three simple steps with secure payment and receive 24/7 assistance from our customer support team via WhatsApp.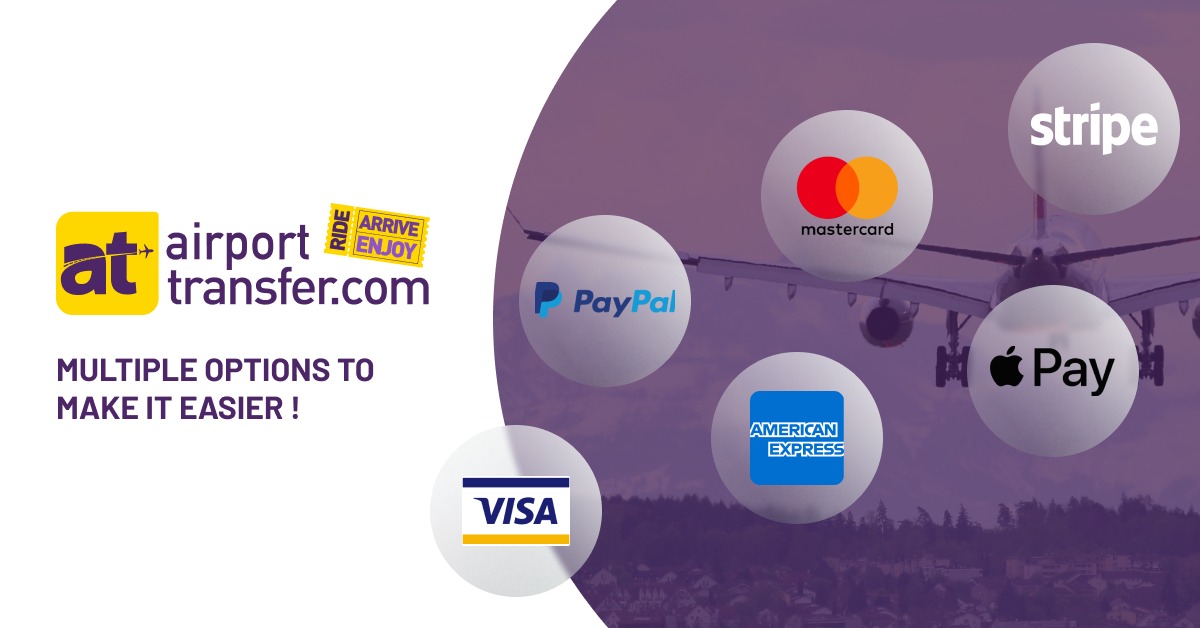 The Proof is in the Reviews: Why AirportTransfer.com is the Go-To Choose
We take great pride at AirportTransfer.com in delivering exceptional airport transfer services that our customers love. Our clients consistently rave about our reliable, comfortable, hassle-free transportation experiences.
Discover for yourself why our customers love our airport transfer service and choose us for your next trip to Cluj.
The Best Cluj International (CLJ) Airport transfer reviews at airporttransfer.com!
Public Transportations from Cluj Airport
The airport is located approximately 10 kilometers to the east of the city center of Cluj-Napoca.
Multiple transportation options are available for travelers to commute from Cluj-Napoca airport to the city.
These include taking a taxi, using the bus service, or booking private Cluj airport transfers.
Bus Services
Bus Line 5 - The city center is easily accessible from Cluj-Napoca Airport via transportation services provided by the local public transit system, CTP Cluj-Napoca. Bus Line 5 runs between the airport and the city center to provide convenient transportation.
The trolley bus runs at consistent intervals of roughly 10 minutes between 05:00 and 22:30. However, on weekends, the frequency decreases slightly to every 20 minutes.
The first and last stop for Bus Line 5 is in front of Cluj-Napoca's central railway station, 'Piața Gării Street (Main Train Station).
Bus Line 8 - For travelers heading to the city center of Cluj-Napoca from the airport, Bus line 8 also offers transportation services to Mihai Viteazul Square.
The bus service runs every 15 minutes, from 4:55 am until 10:07 pm, and takes about 30 minutes to travel between the airport and Mihai Viteazul Square.
Good to Know:
During rush hours, buses may face heavy traffic, making it difficult to predict arrival time. This becomes more challenging in extreme weather, like -10°C during winter or +40°C during summer.
Private transfers offer a way to avoid crowded buses, issues with ticket stations, and the unpredictability of arrival times during rush hour or adverse weather conditions.
Cluj Airport Taxi
You can find any taxi company available for transportation from Cluj-Napoca Airport to the city. Airport taxis are typically available at designated areas in front of the main airport terminals.
Good to Know:
Some taxi drivers may use tactics such as quoting a high price instead of using the meter or taking longer routes to increase the fare.
Additionally, taxi drivers may insist on cash payments instead of accepting credit cards.
Are we looking for a hassle-free way to travel from Cluj-Napoca airport to the city?
Book a taxi with AT to enjoy a safe and comfortable ride with professional drivers with an option to pay online with a credit card.