Public Transfer Sao Paulo Congonhas Airport
By Bus
Public buses are the only airport transfers to reach São Paulo Congonhas Airport. A metro station is planned to be built close to the airport, but there is no definite date yet. At the Congonhas Airport, map charts and help desks give information about public transportation terminals, stops and schedules.
Airport shuttle bus lines serving Congonhas Airport are: 175T-10, 476A-10, 509J-10, 609J-10, 576M10, 675A-10, 675I-10, 875A-10, 5175-10, 5178-10, 5185-10, 5194-10, 5611-10.
Buses operated by EMTU and SPTrans also go to the city center. These can provide links to destinations such as Jabaquara, Rodoviaria de Santos and Ponta da Praia.
Companies such as VB Transportes / Caprioli / LiraBus operate to the cities of Campinas and Largo do Para.
In addition, the Airport Bus Service providing shuttle transfers runs every 40 minutes between Congonhas Airport and Guarulhos International Airport via Praça Comandante Lineu Gomes, Parque Anhangabau and Praça da Bandeira from 06:00 to 22:00.
Congonhas airport parking area Estacionamento Aeroporto Congonhas serves 24/7 for travelers who want to park their personal vehicles at the airport.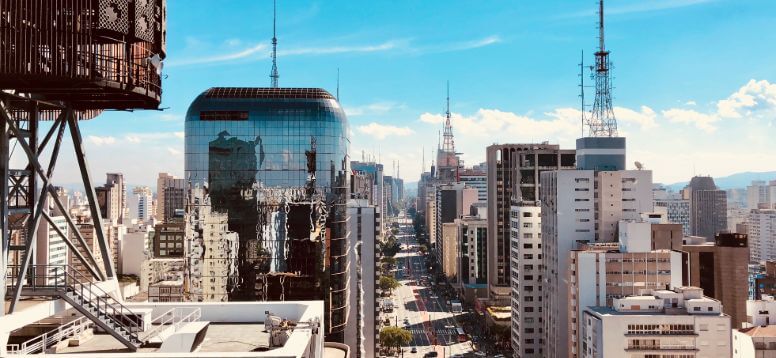 Sao Paulo Congonhas Airport Private Transfer
Book your private airport transfer from Sao Paulo Congonhas Airport at fixed and affordable prices, and start your visit with a comfortable journey. If you don't want to waste time with public transportation or finding an airport taxi, we recommend that you make a reservation as soon as you buy your flight ticket. We gathered the best ground transportation companies of Sao Paulo on a single platform.
The most competitive prices for your private Congonhas Airport transfer are at airporttransfer.com! Enter your pick-up and drop-off information, compare prices and services among dozens of transfer companies. We have luxury vehicles, budget sedans, SUVs, and minivans for you. If you wish, you can also benefit from additional services such as roof racks, luggage assistance, and pet-friendly travel.
We deliver you to Guaruja, Guarulhos, Ilhabela, Moema, Parati, and all destinations in the fastest way possible. When you make your booking online, your flight information is shared with your driver. In case of delay, we will refund your money.