Public Transport Budapest Airport BUD
After landing at Ferenc Liszt Airport, passengers face transportation issues. How do I get from Budapest Airport to the city centre? How do I get from Budapest Ferenc Liszt International Airport to the city? How long does it take from Budapest Ferenc Liszt International Airport to the city? These are the possible questions travelers think about at the airport.
By Rail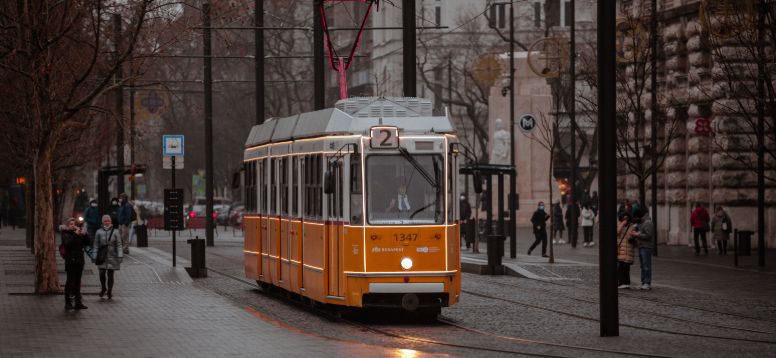 The closest Budapest Ferenc Liszt Airport train station is Ferihegy Train Station which can be reached from Terminal 2 by bus number 200E. The same bus also goes to Nyugati Train Station. Nyugati Train Station connects with the Hungarian national railway.
To buy train tickets, you need to go to Nyugati or Ferihegy stations. However, trains running between Ferihegy – Nyugati can be boarded with 24, 48, and 72 hour passes at the Tourist Information counters on the ground floor of Terminals 2A and 2B.
By Bus
Buses run between Budapest Airport and the city center. You need to go to the arrivals floor.
Line 100E runs between Liszt Ferenc International Airport and Budapest city center. To get on this bus, you need to buy a special ticket. Cards used in other public transport vehicles are not valid on this line.
Line 100E runs every 15-20 minutes, every day of the week. The first bus leaves the airport at 04:10 in the morning and the last at 01:05 at night. The first bus from the city center is at 03:30 in the morning, and the last bus is at midnight.
You can reach 100E from the following stops:
• Kalvin Ter metro station
• Astoria metro station
• Deak Ferenc ter metro station
Line 200E, which runs between Budapest Airport and Kobanya Metro Station, operates all day. The city center can be accessed by the M3 metro line from Kobanya Metro Station.
The 200E line stops are:
Ferihegy Station: From here you can catch trains to Szolnok, Debrecen, Nyiregyhaza, and Szeged.
Kobanya-Kispest Station: You can take the buses to the East and South Pest.
Other Transport for BUD
Are taxis available at Budapest Airport?
Is there Uber in Budapest?
How much is a taxi from Budapest Airport to city center/centre?
As in every airport, there is a Ferenc Liszt Airport taxi option for those who prefer private airport transfer.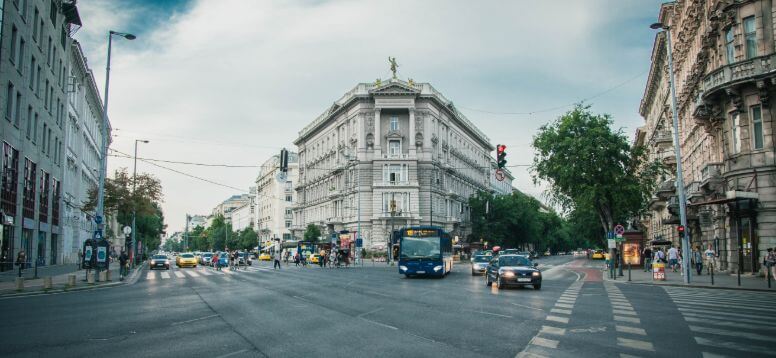 Budapest Ferenc Liszt Airport Transfer
Are you looking for a transfer taxi to Budapest airport? Manage your private taxi to Budapest airport! You can take a private taxi from Budapest airport to the city centre on airporttransfer.com. The fastest and most reliable two-way transportation between Budapest Airport and the city center is a private transfer. If you're coming to the city for the first time, signs in Hungarian and locals who don't speak English may confuse you. Thanks to airporttransfer.com, you can reach the city's most experienced English-speaking drivers.
We have carefully selected the best among hundreds of ground transportation companies to provide you with the best service in your Budapest Airport transfers. We have offered service options to meet your needs. Additional services are available for all transfers from Budapest airport. We make your job easier with our VIP, meet & greet, child seat, roof rack, elderly assistance, and many more extra services.
It's easy to book your Budapest Airport transfer with a 100% refund guarantee on AirportTransfer.com As soon as you buy your plane ticket, make your reservation immediately, don't bother looking for a bus or taxi at the airport.
Do you have questions or need reservation details?
Contact our professional customer support 24/7 on Whatsapp.