Private Airport Transfer - Ballina Byron Gateway (BNK) Airport
Byron Bay is one of Australia's top vacation destinations. Marvelling at an ancient volcano in the rainforest, seeing whales, dolphins and turtles, visiting local markets and drinking a famous Byron coffee are just some of the best things to see and do in Byron Bay.
As you plan your journey to Byron Bay and the North Coast region, the first step towards a seamless and enjoyable travel experience begins with your arrival at Ballina Byron Gateway (BNK) Airport. Recognizing the importance of efficient and convenient transportation, AirportTransfer.com offers a private airport transfer service tailored to meet the needs of discerning travellers like yourself.
With AirportTransfer.com, enjoy a seamless and comfortable transfer from Ballina Byron Gateway (BNK) Airport to your desired destination in Byron Bay. Our professional drivers guarantee your safe and timely arrival at hotels, resorts, or any other accommodation.
There are many distinct advantages of booking a private airport transfer with AirportTransfer.com:
Pre-book your Ballina airport transfer to avoid transportation stress.
24/7 airport car service for convenient pick-up and drop-offs.
Additional services: child seats, elderly assistance, luggage handling, meet & greet service, Wi-Fi, VIP greeting and roof racks for your surfing equipment.
100% refund and free cancellation policy for up to 48 hours.
Door-to-door airport chauffeur service for a comfortable journey.
Airport pick-up service with flight monitoring for a stress-free arrival.
Professional drivers with local knowledge for safety and comfort.
Secure payment options to ensure data confidentiality.
Range of vehicle options: sedans, limousines, SUVs, minivans.
Airport Car Transfer for a smooth and seamless journey.
Fixed price with no surprise fees.
24/7 customer support on WhatsApp for prompt assistance.
Book your Byron Airport Transfers with AirportTransfer.com today and experience the ultimate convenience and comfort in your travel arrangements.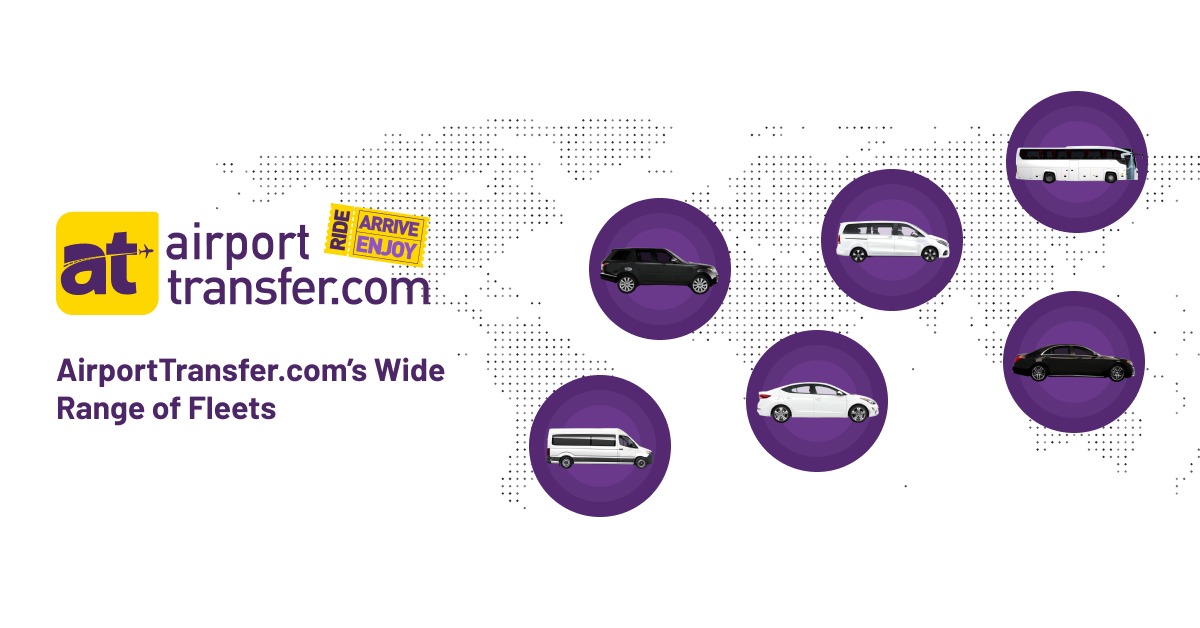 Journey into Byron Bay: Where Nature Meets Bohemian Chic
Whether you're an adventure seeker, a beach lover, or a culture enthusiast, Byron Bay has something to offer. With AirportTransfer.com, you can begin your journey from Ballina Airport to Byron Bay with convenient and reliable private transfers, ensuring a seamless start to your exploration of this extraordinary destination.
Visit Cape Byron Lighthouse: Explore the iconic lighthouse offering panoramic views and take a stroll along the Cape Byron Walking Track.
Hike around Byron Bay: Embark on scenic trails like the Byron Bay Hinterland Walk or the Minyon Falls hike to experience the region's natural wonders.
Go Surfing: Enjoy the world-renowned surf breaks and pristine beaches that make Byron Bay a surfing mecca.
Enjoy the Beach: Unwind and soak up the sun on Byron Bay's stunning beaches, including Main Beach, Wategos Beach, and Tallow Beach.
Visit Local Markets: Immerse yourself in the vibrant local culture by exploring lively markets, such as the Byron Bay Community Market and Byron Farmers Market.
Visit Nearby Towns: Extend your adventure by exploring nearby towns like Bangalow with its heritage-listed buildings or the artsy village of Nimbin.
Discover Cape Byron Marine Park: Dive into the underwater wonders of Cape Byron Marine Park through guided snorkelling tours, where you can encounter vibrant coral reefs, dolphins, and sea turtles.
With our private transfers from Ballina Airport to Byron Bay, your journey begins with convenience and reliability, ensuring you can fully immerse yourself in the magic of this extraordinary destination. Go on an adventure and discover the allure of Byron Bay, where nature meets bohemian chic.
From Satisfaction to Loyalty: Our Customer Success Stories
From the safe, fast, and punctual journeys we provide to the unparalleled comfort experienced by our passengers, we have earned a reputation that resonates through the voices of our satisfied customers.
The best Ballina Airport transfer reviews at AirportTransfer.com!

Public Transportation - Ballina Byron Gateway (BNK) Airport
There are Ballina airport transport options available for travellers at Ballina Byron Gateway (BNK) Airport: Bus service, taxi and private airport transfers.
Bus from Ballina Byron Gateway (BNK) Airport
For travellers arriving at Ballina Byron Gateway (BNK) Airport, bus services are available to various destinations. BLANCHS, a shuttle bus, operates regular departures from a stop located just outside the airport terminal. BLANCHS operates Route 640, a popular bus service from Ballina Byron Gateway (BNK) Airport. This route connects travellers to key destinations including Ballina town centre, Lennox Head, Byron Bay, and Mullumbimby.
The regular shuttle bus from Ballina Byron Gateway Airport to Byron Bay departs from Stand B regularly, with a journey time of approximately 1 hour. Buses run hourly, and the ticket price is $7.
Keynote: Limited space may be available for surfboards and large suitcases on the bus.
Taxi from Ballina Byron Gateway (BNK) Airport
Taxis are available at Ballina Byron Gateway (BNK) Airport, offering a transportation option for travellers. The average duration of a taxi ride from the airport is around 28 minutes. However, it's important to note that taxi fares from Ballina Airport can be on the higher side, especially during weekends, peak hours, and in the evening.
While taxis provide a direct mode of transport, it's advisable to consider the potentially higher costs during these periods.