You want to go on an international trip and are impatient to do it. But does it all seem over your head even when you think about the to-do list? You are right. Whether you're traveling for study, business or sightseeing, there's a lot to plan for. Even if you like improvisation, it would be best to think through all the processes in detail. Make a travel checklist to be super facilitating.
Think about your trip from start to finish. Visa application, itinerary, places to visit and see, things to take with you, packaging, luggage, and the list goes on and on. Let's start with tips on what to do before you go on vacation.
Things to do before traveling
1. Make your itinerary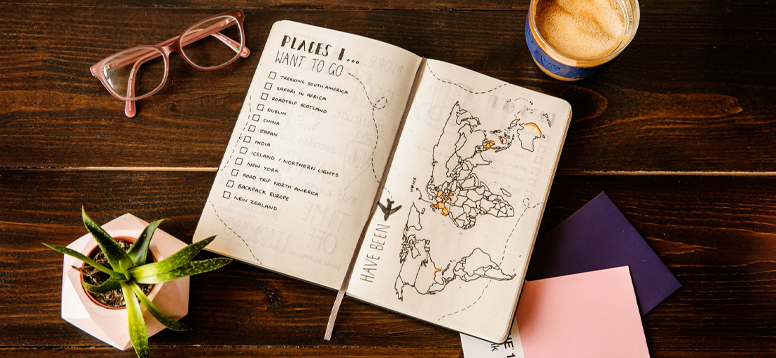 First of all, what you need to do is to make a travel plan. Do this a few months in advance if possible. What kind of trip are you planning? Is it a quiet, relaxing holiday? Or do you want to have fun with some crazy stuff? We advise you to write down your expectations for this holiday. This way, you can make a much easier decision while evaluating the options.
2. Collect your documents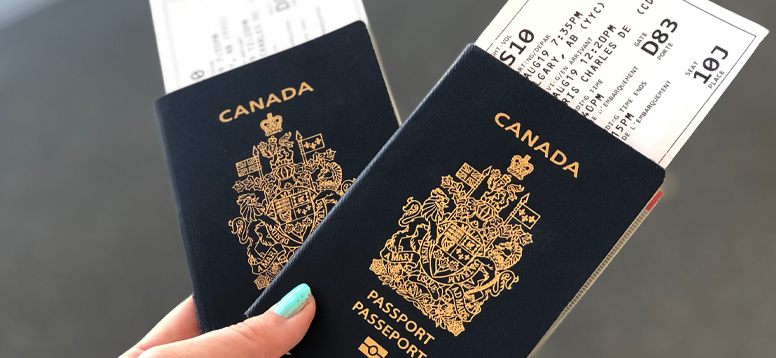 Now that you have planned your trip, you can make your official applications such as visa and passport. If your passport is out of date, get a new one immediately. Take into account that such bureaucratic processes can take a long time and apply as early as possible. If you need a visa for your trip, don't forget to take time for paperwork.
3. Plan your budget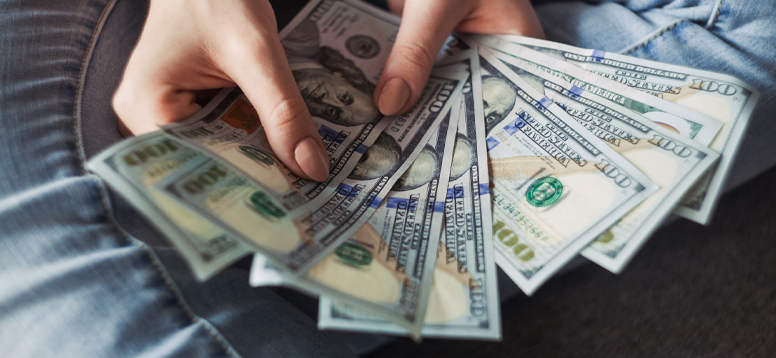 Finding financing for international travel is one of the most significant parts. Since your itinerary is crystal clear, you can roughly know how much money you will need. Whether you want to start saving money or ask your family, but if you don't want to be broke in the middle of your vacation, definitely plan your budget.
4. Get your health checks done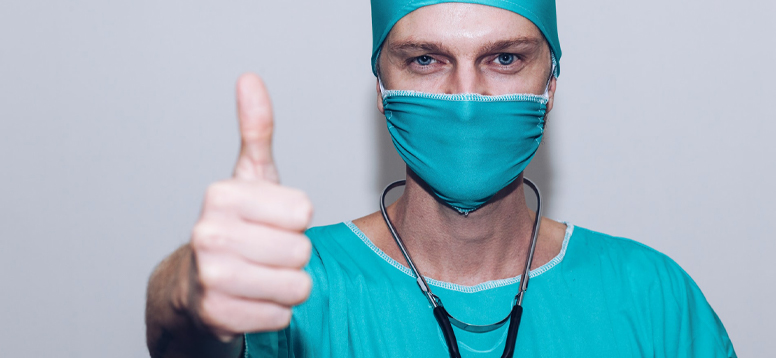 If you are going to stay abroad for a long time, it would be good to have a general health check. As a tourist, you may not get the health care you want in every country. Make an appointment with your dentist and doctor, and make sure you have the necessary prescription medications available.
5. Get travel insurance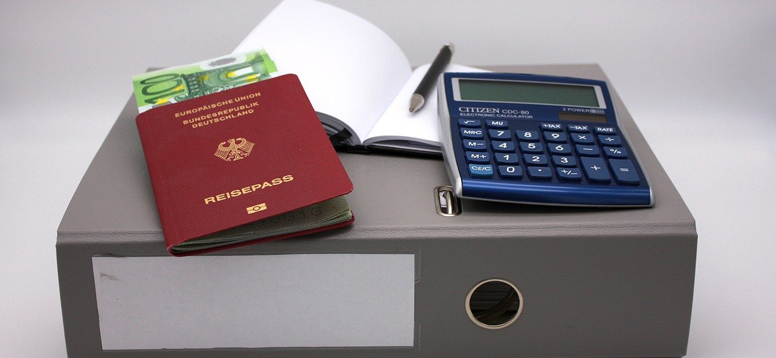 It doesn't matter if you are traveling abroad or domestically; travel insurance is a must. Before you take out your travel insurance, do detailed research. Some insurances only cover medical expenses, while others cover stolen or lost items. Find the insurance that best fits your budget and vacation plan.
6. Learn as much as possible about your destination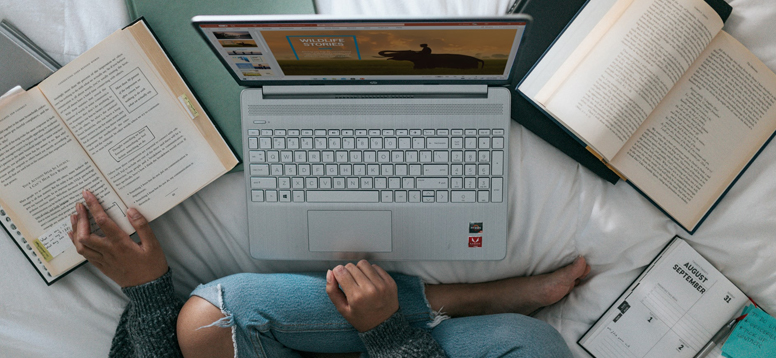 Traveling is not just about watching the scenery and participating in the activities where you are going. It's essential to connect with the places you'll be visiting to make your trip more meaningful. So, do your research on the cities or countries you are going to. This can be by reading a book, watching a documentary, or listening to music.
Packing tips before travel
Everything is arranged, you bought your ticket, and it's only a few days until the flight day. Now you will deal with the luggage and packing part. Our advice is to categorize your belongings as "flight luggage" and "your carry-on luggage." First, let's talk about what to consider when preparing your suitcase.
1. Learn baggage regulations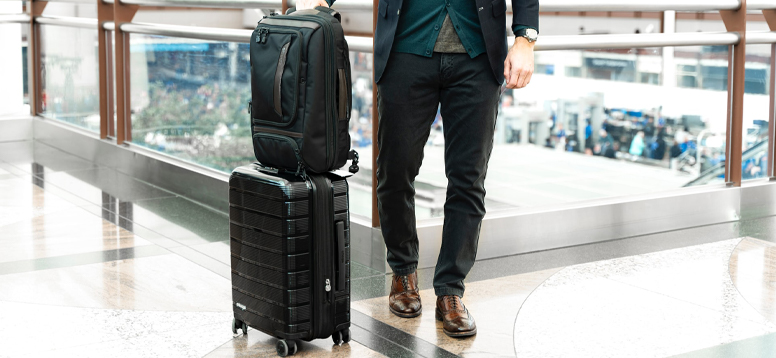 Different airlines have different restrictions on hand luggage and baggage sizes. However, it is best to know the general regulations. In general, luggage with a maximum length of 155 cm is accepted as hand luggage. For checked bags, the limit is usually 158 cm.
When choosing a bag, we recommend considering not only the dimensions but also the type of bag. Choose a bag that will provide convenience during travel.
2. Choose clothes suitable for your destination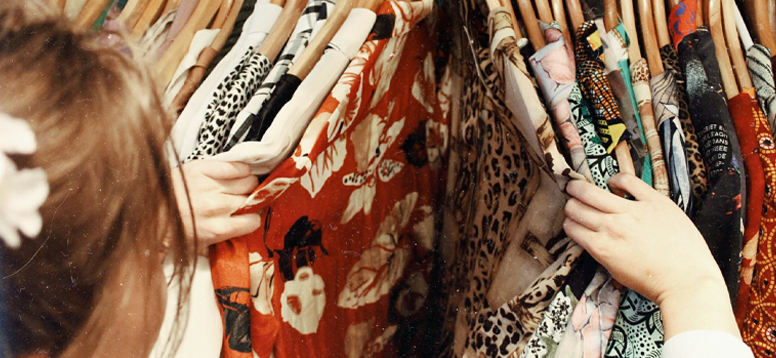 Where are you going? How many degrees will the temperature be? Is rain expected? You must first answer these questions. Check out what the weather will be like during your trip. So, what are the things you plan to do during the trip? If it's a ski vacation, you don't need to bring a beach towel. How many nights will you stay? Don't bring too much stuff. Remember, there is a free baggage limit on flights, and you'll have to pay for more.
3. Choose an easily identifiable luggage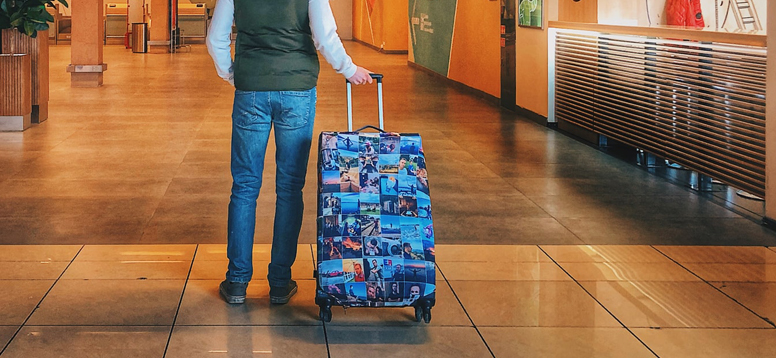 When you reach your destination, you don't want to waste time searching for yours among hundreds of similar luggage. If you don't have a recognizable colored suitcase, you can make it easier by affixing a shiny sticker or using a luggage tag. Use a label with your information, just in case.
4. Roll your clothes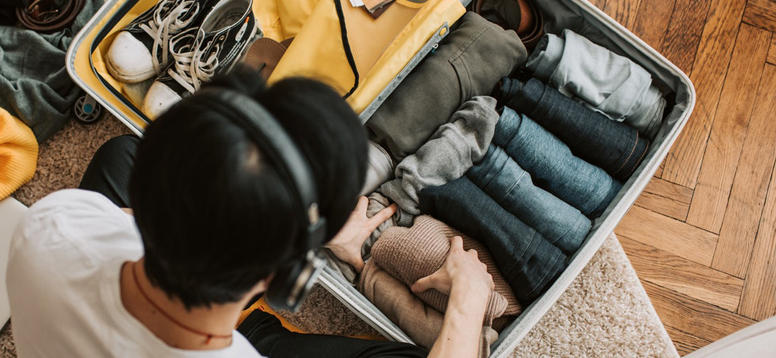 Putting things in a suitcase by folding them is not a good idea to use limited space effectively. Roll them up to save both space and time when packing. Use this method on each of your garments. Only fold clothes that are wrinkle-prone and made of delicate fabrics.
5. Take well-rounded shoes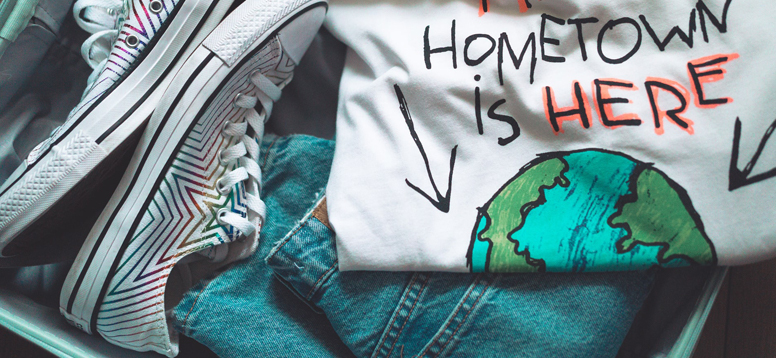 If we exclude those that do not take up space, such as flip-flops, undoubtedly, shoes take up the most space in your suitcase. Taking extra shoes with you will mean you either need extra baggage or give up on some of your clothes. Therefore, choose one or two shoes that you can use in different environments and situations.
Essential checklist
Once you've got your stuff mostly ready, review the must-haves once again. Here is the checklist of things that you should definitely have with you on your trip:
Passport (make a copy just in case)
ID or driver's license
Your boarding passes
your tickets
Your hotel reservation
Purse
Credit card
Mobile phone
What should be in your hand luggage?
Hand luggage can be a lifesaver if you're on a connecting flight or if you're going to continue your journey by train, boat, or bus after getting off the plane. If you collect the right materials, you will not have to reach for your luggage in case of need. Remember that you will be carrying hand luggage on hand, so keep it simple. Here is your hand luggage checklist.
1. Toiletry kit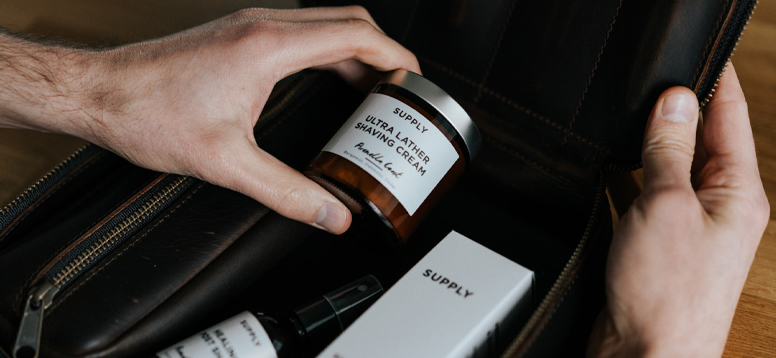 The most important thing to have in your hand luggage is the toiletry kit. Remember the 3-1-1 rule here. Materials such as liquids, gels, aerosols, creams, and pastes should be 100 ml or less per container and stored in clear plastic. You can keep them in clear silicone bottles. You can also put your personal care products such as toothbrushes, toothpaste, comb, etc. here.
2. Health kit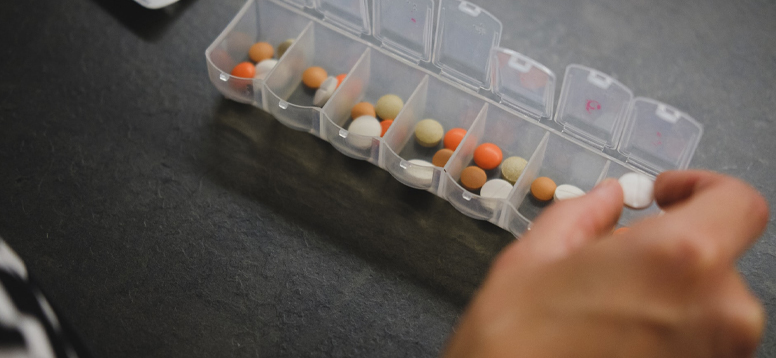 Be prepared for any medical condition you may experience during your journey. Don't forget to take important things like a first aid kit, prescriptions, painkillers, allergy medicine, multivitamins, sunburn creams, wet wipes and hand sanitizer, sleeping pills.
3. Spare clothes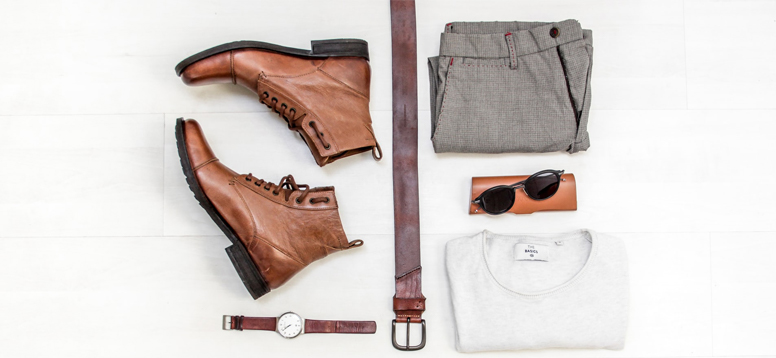 Take spare clothes with you to be prepared in case your flight is canceled or losing your luggage. You can buy several underwear, pants, shirts, t-shirts or sweaters according to the season and weather conditions.
4. For your travel comfort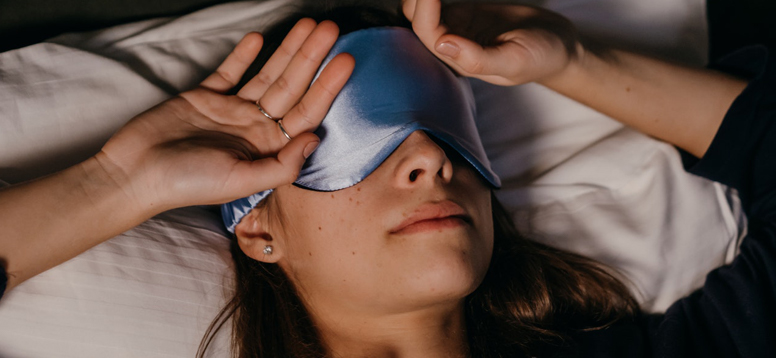 Aircraft cabins can sometimes be cold. You can ask the attendant for a drink to warm you up but still have a shawl or scarf made of plush material with you. Don't forget an eye mask and earplugs if you have trouble sleeping. If you also take a small travel pillow, you can dream in peace.
5. To entertain and spend time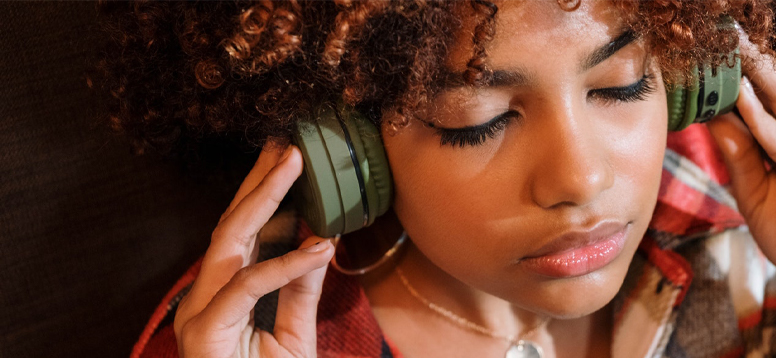 Keep something in your handbag for killing time. Make sure you take a charger, power bank, and headphones to watch the movies and TV shows you have downloaded to your tablet or phone.
Reading while traveling can also be a good option. You can read travel guides about your destination and browse language books to learn a few words in the local language.
What are the regulations regarding COVID-19?
Although the vaccination process continues at full speed around the world, different countries have different regulations regarding COVID-19. Travel restrictions apply in some countries, while in others, they are subject to certain conditions. In general, unvaccinated passengers are not allowed to travel. You can read our article about travel warnings during the pandemic process.
You might be interested