Christmas getaways in the USA are famous all over the world. Americans prepare for this week months in advance. Sparkly decorations, delicious food, expensive gifts, a wide variety of alcohol, fun music, games for the crowd, and of course, Christmas shopping! Some prefer to spend Christmas at home with their family and friends, while others turn it into an opportunity and create plans to travel.
Read on for the best Christmas vacation ideas in America!
So what does Christmas mean to you? If you don't want to stay at home this Christmas but don't know what to do, this article will sound like medicine to you. Because we explained where you should celebrate Christmas in America in 2021 one by one. We have given beautiful suggestions for the best New Year holidays.
We've researched the best places to celebrate New Year's in the United States and listed them by region! How is Christmas in America? Let's explore together.
Christmas Events in Eastern USA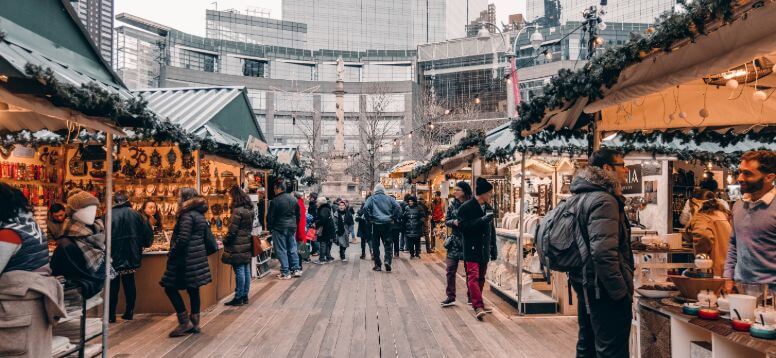 Christmas, which excites everyone from the smallest to the biggest, is celebrated with a special splendor, especially in America. Here are some destinations on the east coast of the country where you can be mesmerized by a fantastic Christmas.
Bethlehem, Pennsylvania
It is the Christmas Village or huge market located in Bethlehem, also known as the Christmas City. Here you can find colorful and delicious treats, wood-carved toys, souvenirs and pop-up artisan shops. You won't be able to get enough of the Christmas music that cheers your ears in the Christmas Market. The destinations you can go to in this location are as follows:
Have fun under the gigantic lights of Fegley's Brew Works (famous for its elf beer) and the magnificent architectural structures in the city center.
Asheville, North Carolina
Asheville is suitable for anyone looking for a romantic or family vacation during the Christmas season. For example: The Biltmore Estate was once known as the largest residence in the country. This 175,000 square meter and 250-room building was inspired by the French Renaissance style. At Christmas time, live music, hundreds of Christmas trees and thousands of candles will make you have a magical Christmas. home feels even more magical during the holidays.
If you want to spend a wonderful family Christmas on the East Coast of America, you can visit the Omni Grove Park Inn, where the 2nd National Gingerbread House Competition is held. No kidding, this is really a national competition. Moreover, it gives out prizes worth $25,000. You can increase your energy and fun with ginger, cinnamon and many different types of candies.
New York
New York is a city that works wonders at Christmas, as it is in every period. After all, the best places to travel in the US are mostly found in and around New York. You may have noticed, most IMDB top-rated Christmas movies are set in New York. Because in this period the city; Giant pine trees, fun ice rinks and magnificently decorated shop windows have a fairy-tale look.
If you want to spend Christmas in Eastern America, you can go to places where magnificent light shows are held such as Radio City and Saks Fifth Avenue in New York.
Christmas Events in Western USA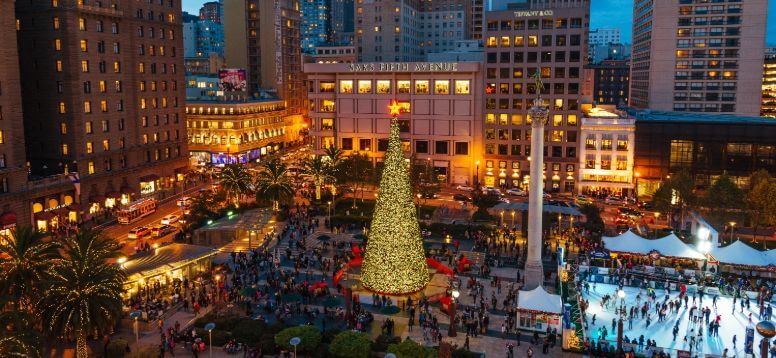 The fun of Christmas celebrations in western America has always been something else. Living in the Wild West style If you're going to be in the western United States this time of year, we'd like to offer you some great options for your "christmas attractions near me" search.
Solvang, CA
Julefest, which takes place in California, the western state of America, brings a tremendous Christmas to the city in general. On the first night of the festival, everyone gathers in Solvang Park for the annual tree lighting ceremony with choirs, chants and ballerinas with delightful lights that look beyond your dreams.
On the 2nd day, a huge parade takes place for a meeting with Santa Claus. Isn't it exciting? There are also pleasant walks with delicious wine and beer. Most recently, the community gathers to burn the annual Solvang Christmas tree.
Leavenworth, WA
Leavenworth, which is among the Christmas towns in the USA, is equipped with almost a million lights at Christmas time. This quaint Bavarian town is named the village of Lights in December every year. Every Friday night throughout December, it is festive with the most popular Christmas tunes.
On the weekends, Santa Claus walks take place. Finally, the Christmas Lighting Ceremony is held. Well, if you're asking why Leavenworth for the Christmas holidays, you can stroll around town, sledding in the park, engage in snow sports, sip delicious hot and spicy wines, and attend fun concerts during Christmas.
Las Vegas, Nevada
Isn't it amazing to celebrate Christmas in Las Vegas? There are some places in the region that you should definitely go to for Christmas. These are: Bellagio Botanical Gardens, Ethel M Chocolate Factory and Cosmopolitan Ice Rink. So what can you eat around here during Christmas? Bacchanal Buffet, Roy Choi's Best Friend and Poke Express are just a few of Nevada's famous foods.
Although Las Vegas is a state that shines every time of the year, it takes on a fairy-tale atmosphere in December every year. The largest light show in the state, Glittering Lights, with its 3 million lights, is a sight to behold at Christmas.
Christmas Events in North USA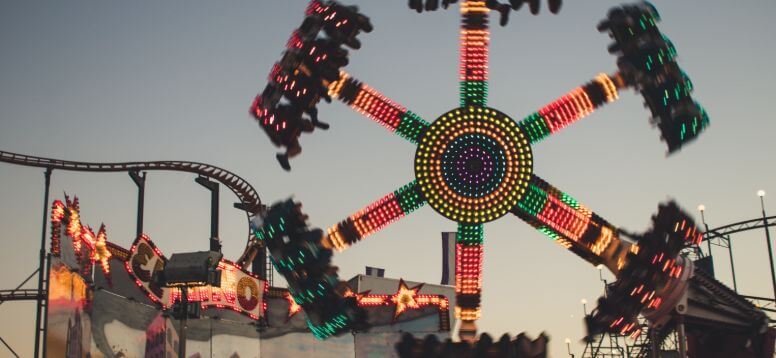 We have shared some great destinations and activities for those who want to experience the Christmas fun of the north of America. Which one will interest you more? If you're curious, keep reading.
Washington DC
Many of America's best Christmas entertainments are found in Washington, including the festive lights at the National Zoo, the Georgetown GLOW, the US Capitol Christmas tree, the Downtown Tree, or the Botanical Garden Tree. You should definitely put visiting the National Christmas Tree in DC on your list of Christmas activities. This activity includes the colorful lighting of the National Christmas Tree near the White House for almost a century. Reflecting the Christmas spirit in every aspect, Washington DC is home to famous singers.
Alaska
As America's closest point to the North Pole, Alaska is a great destination to spend Christmas. If you want to celebrate Christmas here, you must first of all prepare yourself for the cold and snow. However, the best activity to do at Christmas time in Alaska will be to watch the Northern Lights. The effect of these lights already creates a natural Christmas atmosphere in the state. There is also a real Santa Claus house in Alaska. Children living in other countries send their letters to this house.
Another suggestion for those who will be in Alaska at Christmas; It is the Winter Arts Fair in Ketchikan. The charming town of Ketchikan has a fair that showcases the work of nearly 100 artisans (handicrafts and pottery, jewelry design, photography, and metalwork).
Christmas Events in South USA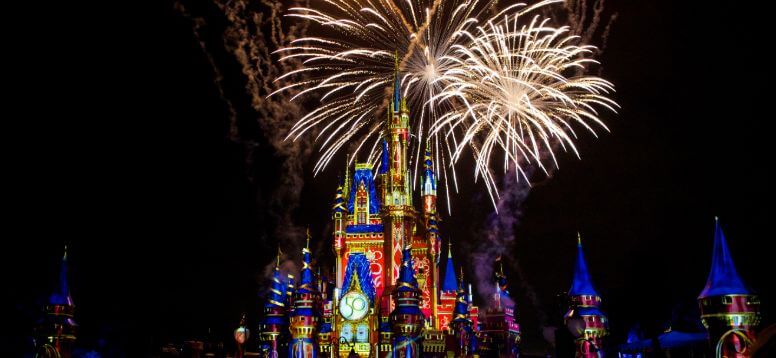 Where should I go for Christmas in the South USA? Christmas celebrations in the south of America are very deep and traditional. Christmas events in the south are filled with countless entertainment and a variety of food. Here are some of them!
New Orleans, Louisiana
New Orleans, with its warmer weather, would be the perfect choice at Christmas time. State; It has a Mardi Gras celebration and typical Saturday night entertainment in its French Quarter. However, you can make this year unforgettable with the festive Christmas parades and the Christmas lights surrounding the City Park. Finally, don't leave without eating the famous beetroot dish!
Disney World's Magic Kingdom, Florida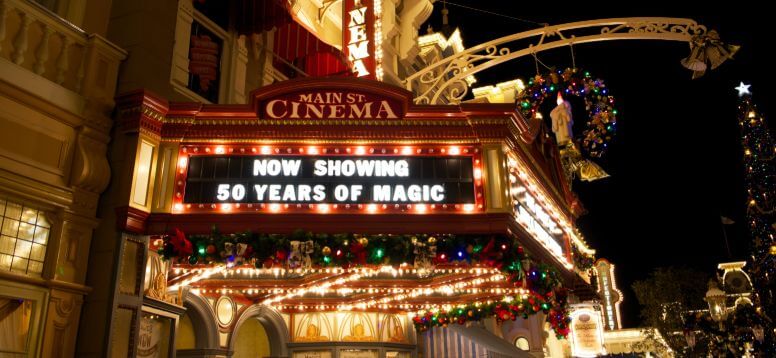 We consider Disney World beautiful and festive 365 days a year, but it's really different during the Christmas holidays. You can go to the wonderland with special holiday shows, magical musicals, and a giant Christmas tree for Christmas. If you want to celebrate Christmas in South America, you should definitely go to Disney World's Magic Kingdom in Florida.
Staying at a Disney resort means eating great gingerbread cookies. For this, you need to hurry to buy the entrance ticket, otherwise you can make plans for the next year. Before I forget, don't forget to come here and visit the Animal Kingdom. This place has a design built on idyllic themes, much cooler than you can imagine.
Jacksonville, Victorian Christmas
If you're dreaming of spending a Victorian Christmas vacation, Jacksonville might be the blood you're looking for! Jacksonville celebrations, known as Victorian Christmas, from late November to December, the entire town is adorned with red bows and white lights. In Jacksonville, the celebration begins with a tree lighting ceremony.
You can take photos with Santa Claus and enjoy warm apple wine treats. You can also go to Mrs. Beekman's Christmas Market, Beekman House, where you can browse and explore the city. You can even choose the Holly Jolly Trolley for a fun and simple transportation.

Shortly: Where is the most beautiful place to spend Christmas in the US? We have shared with you the most popular answers to the question above. It doesn't matter which part of the country you are traveling to. We shared Christmas towns in the USA. The choice is yours!
You might be interested
Browse popular airports for transfer