Cuba has been a popular travel destination for travelers since its discovery in 1492. Its climate remains interesting in that its historical texture has been preserved, and it is the only place where the socialist regime currently prevails. In this article, we will share what you need to know about Cuba, a great choice for travel and vacation with its beaches, unique food, and beverage culture. In this Cuba guide, you'll find tips from visa procedures to hotels, the important things you need to know, and the places to see and do in Cuba. Keep reading!
The Ultimate Cuba Travel Guide
If this is your first trip to Cuba, there are many things to consider before visiting. You should know the pros and cons of this surreal island, which is different from the modern world we know. We recommend that you review our travel guide before planning your vacation. So you will be ready for an unforgettable Cuba trip.
What Documents Do I Need to Travel to Cuba?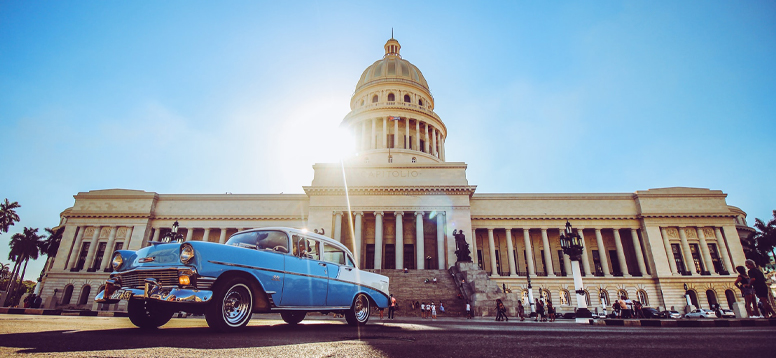 Millions of tourists from all over the world go on vacation to Cuba every year. Germany, Italy, Canada, and many more countries do not have restrictions on Cuba travel. The only country that restricts its citizens from traveling to Cuba is the United States. US citizens must be eligible for one of 12 travel categories to visit Cuba. These are categories such as family visit, official business visit, journalistic activity, professional research and meeting purposes, educational activities, travel for religious reasons, public benefit activities, sports competitions, humanitarian projects.
The documents required for traveling to Cuba are:
Return travel document
Cuba Visa
Approved travel form
Passport
Evidence that you have enough money for your financial needs
Proof of travel health insurance
Where to Get Your Cuban Visa?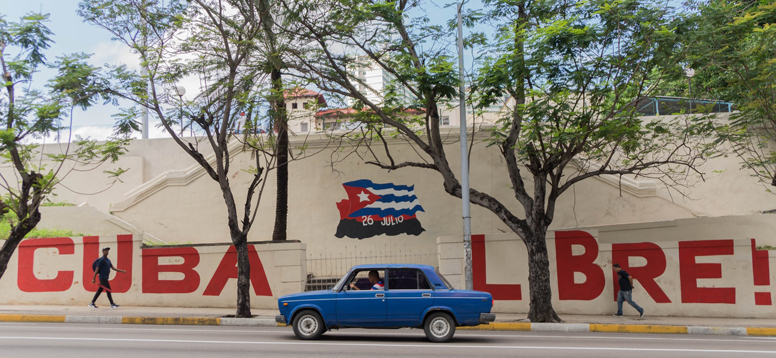 Anyone wishing to visit Cuba must apply for a visa or tourist card. These tourist cards or visas are not processed in your passport. They are small pieces of paper that you will use when entering and leaving the country.
For a Cuban visa/tourist card, you can apply for:
Cuban embassies
Authorized travel agents
Via an airline (For those who will fly directly from the USA)
Is Travel insurance important for traveling to Cuba?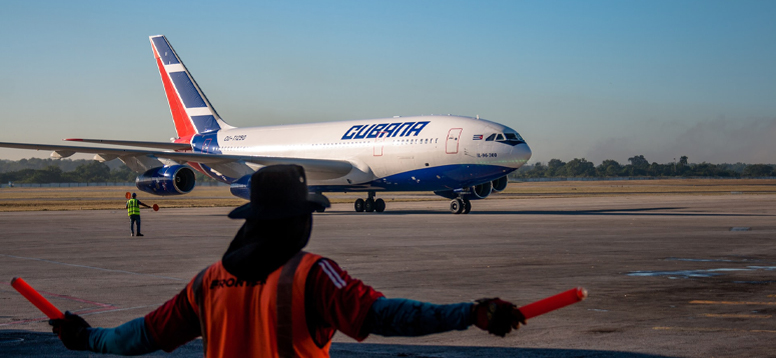 Travel insurance is a must to visit Cuba. This rule, introduced in 2010, covers all foreign visitors as well as Cubans living abroad. Before your trip to Cuba, check whether your health insurance is sufficient and prepare your documents for your visa application. Otherwise, you may experience unpleasant situations as the Cuban government does not allow anyone with unpaid medical bills to leave the country.
Is Travel to Cuba Expensive?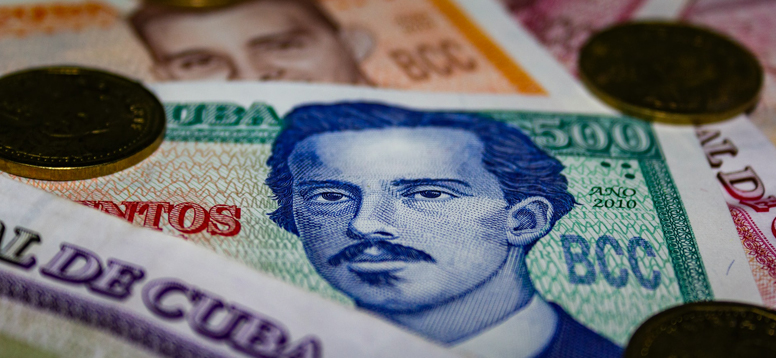 Travel to Cuba is much cheaper compared to other islands in the Caribbean. But it is also expensive compared to countries in Latin America. If you are traveling on a low budget, about 50 US dollars a day will be enough for you. There is a special currency and prices for tourists in the country and you will make your payments according to these tariffs. This currency is the Cuban Convertible Peso (CUC), which is equivalent to the US dollar. When converting US dollars to CUC, you will have to pay a 10% stake. Therefore, you can prefer currencies such as Euro, Sterling.
Where to Stay When Traveling to Cuba?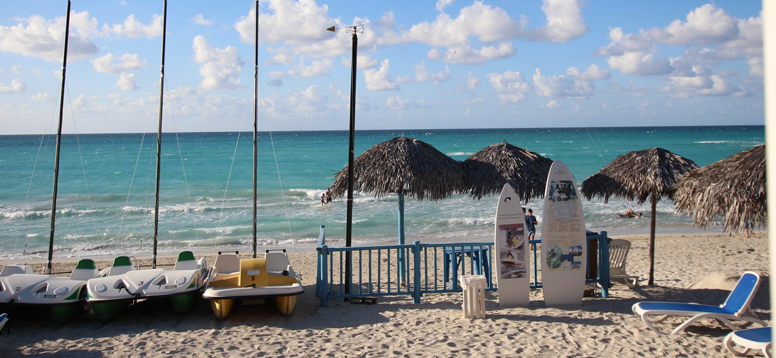 The luxury hotels of Havana or the resorts of Varadero are among the options. But you should take a look at the accommodation options called "casas particulares" in Cuba. These are like guesthouses. Local people rent out empty rooms in their homes and offer more affordable accommodation options. It's obviously a much better experience for travelers. It offers the opportunity to see the lifestyle of the Cuban people much more closely.
To find these rooms, simply wander through the neighborhoods. If there is an anchor-like sign on the houses, it is a "casa particulare." You can say you want to come in and see the room.
Prices may vary, but usually double rooms are around 25 – 40 CUC. If you prefer mid-range hotels, you have to sacrifice 90 – 150 US dollars per night. For hotels and resorts, you must pay 200 – 400 US dollars per night.
Is Travel to Cuba Safe?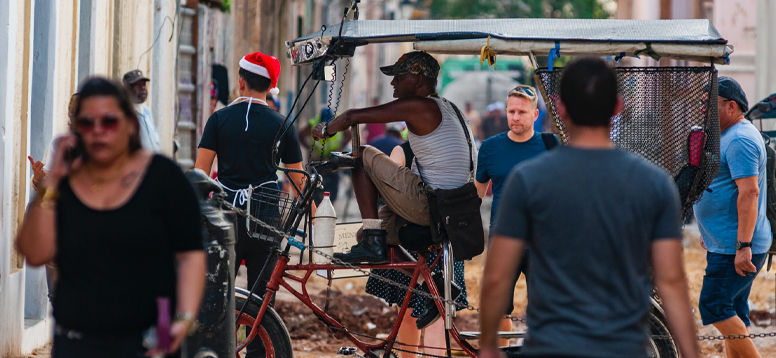 It is quite safe to visit Cuba. One of the most important income sources is tourism. Therefore, tourism is encouraged throughout the country. The safety of travelers is among the priorities of the police. So much so that it can be questioned when a local person spends a lot of time with tourists.
According to the 2021 Global Peace Index, Cuba ranks 87th out of 163 countries. Let us remind you that the USA is in 122nd place. One of the most common crimes in Cuba is petty theft. These can also be resolved in a short time.
What to Know Before Visiting Cuba?
1. Traveling to Cuba is Not Easy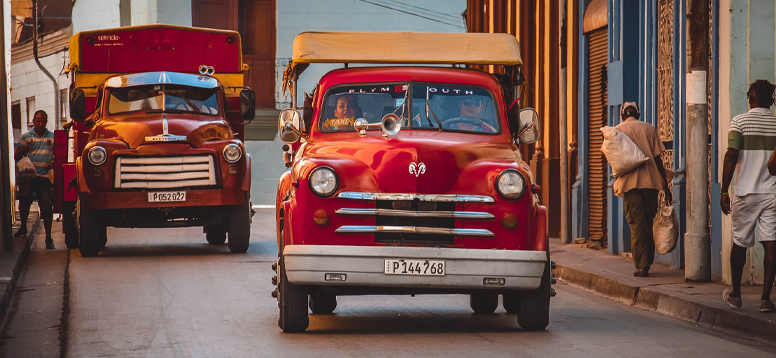 Internet access is not very good in Cuba, you can't pay with credit cards in most places, the dual currency system can be confusing for tourists, classic cars break down frequently, and the transportation system is inadequate. You will also get conflicting information when you consult the local people to clear your confusion. In short, Cuba may be the least regular of the places you've ever traveled to. For this reason, we recommend that you plan your trip very carefully. It can be helpful to apply to travel agencies in this regard.
2. Getting to Cuba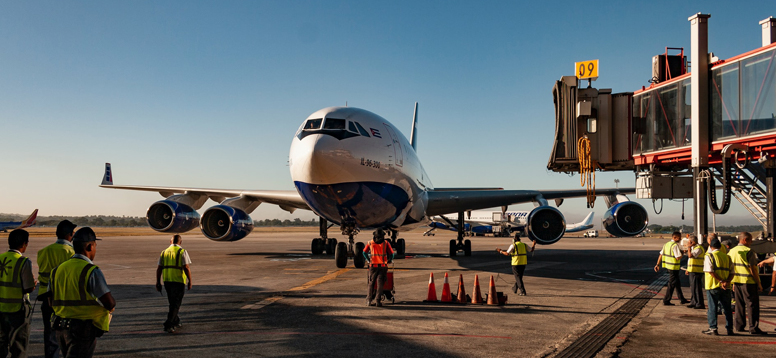 Cuba is located at a point where the Caribbean Sea, the Gulf of Mexico, and the Atlantic Ocean are located. For non-US citizens and those who do not fly via the USA, entry to Cuba is quite simple. If you are traveling to Cuba via the USA, remember that U.S. rules apply.
For travel from the United States to Cuba, it is regulated by the Office of Foreign Assets Control (OFAC) of the U.S. Department of the Treasury. We have explained above under which conditions travel is allowed.
3. Cuban Culture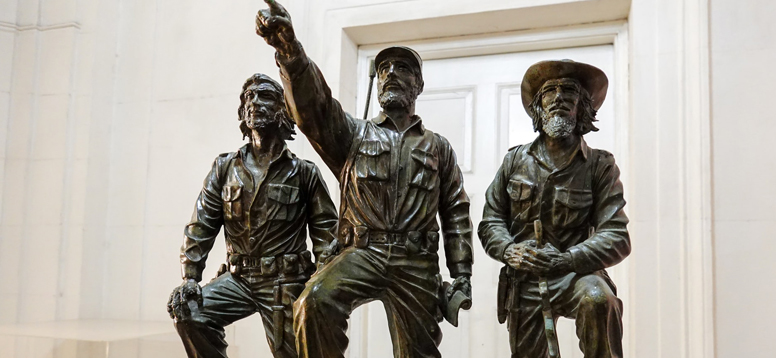 The official language in Cuba is Spanish. You can greet your hosts or locals by saying señor and señora. A somewhat more intimate form of address, compañero, can also be used on a case-by-case basis.
The streets of Cuba are always crowded. Here, people spend most of their days on the streets. They make music and dance while wearing their fancy clothes. The La fiesta del fuego festival held at the beginning of July is a great example of this. You can see the cultural elements of Caribbean countries such as Brazil, the Dominican Republic, Jamaica, and Trinidad together.
4. Best time to visit Cuba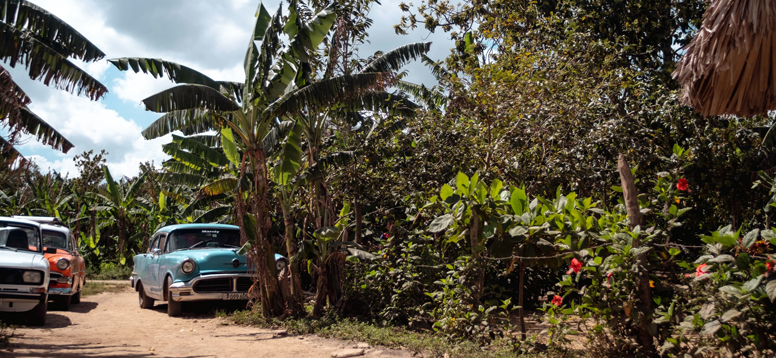 November to April, when temperatures fluctuate between 25 and 30 degrees Celsius, is the best time to visit Cuba. Since the temperatures are very high in August, hotel prices will be much lower. But if you are not used to the heat, we recommend that you do not go. In addition, the months of August – October are also known as the hurricane period.
5 Things to do in Cuba
1. Visit Varadero's white sand beach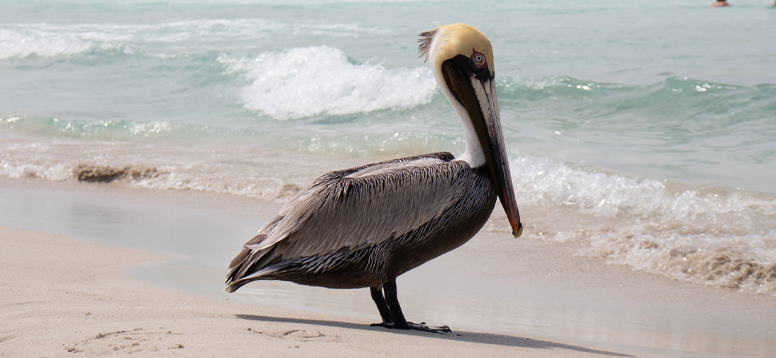 One of the paradise beaches of the Caribbean is Varadero Beach. Relax and let yourself go in this natural wonder where white sands and turquoise waters meet. We know there is more to experience in Cuba, but art galleries, museums, bars, street musicians, cigar and rum shops will be waiting for you wherever they are. Let it flow a little.
2. See Habana Vieja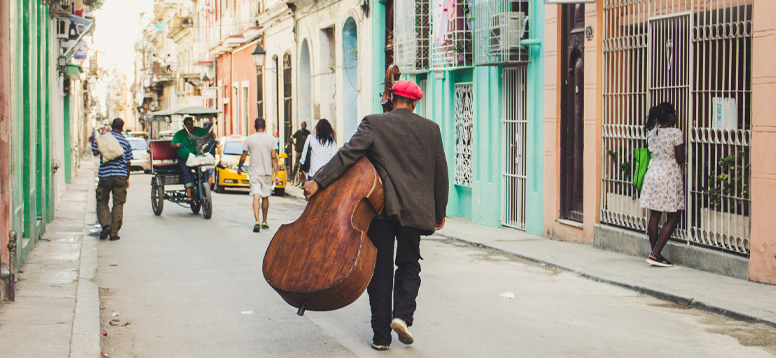 Old Havana is on the UNESCO World Heritage list and is in a remarkably well-preserved condition. Cobblestones, Baroque and Neoclassical architecture make you think of what Cuba was like centuries ago. We are sure that you will want to walk all the streets, but some of the places you must see are Plaza de la Catedral, home to the Cuban Baroque Catedral de San Cristobal, Bodeguita del Medio; and the military fortress, Castillo de la Real Fuerza.
3. Visit the Hemingway Museum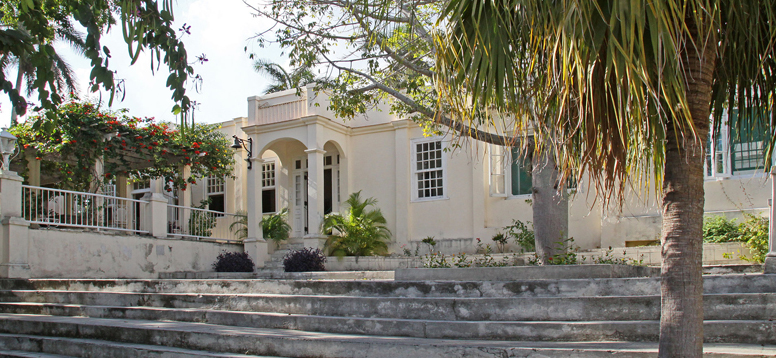 Also known as Finca la Vigia, the house is located approximately 15 km from the center of Havana. It was here that Hemingway wrote The Old Man and The Sea and For Whom the Bell Tolls. The museum is among the best preserved in the country and contains intriguing details about the famous author's life in Cuba. Let's also remind you that there is a great rum bar right next to the entrance.
4. Dive into the Caribbean Reefs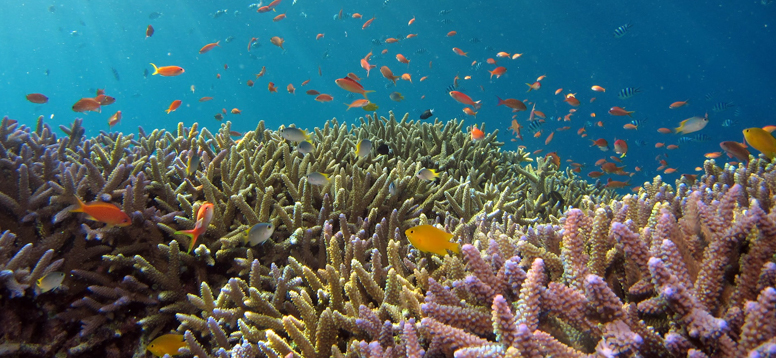 There are so many beautiful spots for scuba diving in Cuba! Moreover, diving tours organized by the government are quite cheap (30 – 40 dollars). Explore the colorful underwater world of the Caribbean. Embark on a scientific and entertaining journey with professional guides.
Those without scuba diving experience can also do snorkeling, of course. You can choose the beaches between Playa Larga and Playa Giron in the Bay of Pigs.
5. Tour the Museo Nacional de Bellas Artes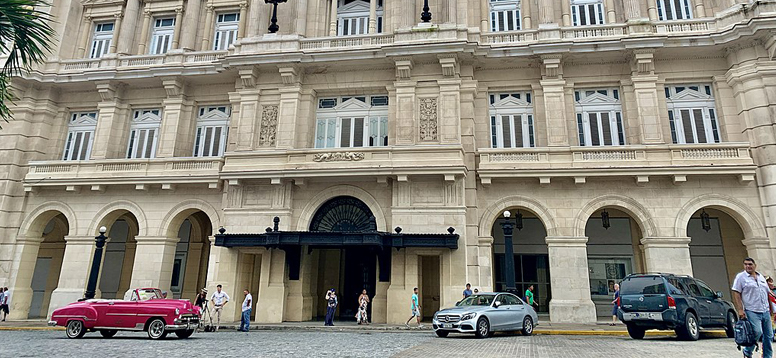 This museum is one of the places you must visit while visiting the streets of Old Havana. The best way to see what kind of cultural and historical transformation the island has undergone over the centuries. You will have the opportunity to closely examine the works of artists such as Federico Beltrán Masses, Guillermo Collazo, and Rita Longa.
You might be interested