Visit New York: what are the best things to do in New York City, an emblematic figure of an entire country? As any New Yorker will tell you, events in NYC today make it impossible to experience all of the best spots in this large and complex city in just one visit. And yes, that's part of the excitement of visiting New York sightseeing: there's always something new to discover.
But all of these tempting options can also make it difficult to plan your visit to New York attractions.
🇺🇸 So instead of trying to see, eat, drink and sightsee everything in New York attractions, we've put together a list of the top best things to do in NYC: from iconic sights to local favorites.
1. The High Line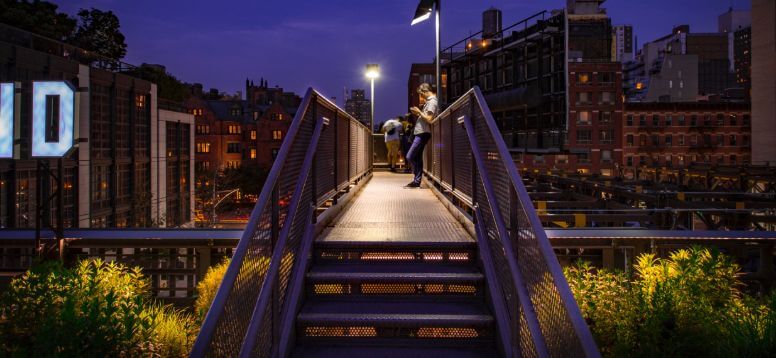 New Yorkers love to walk, and the High Line, a 2.3 km long suspended linear urban park that stretches from the Meatpacking District through Chelsea on an abandoned train station line, is a fantastic walk.
Resurrected with a stunning maze of gardens (featuring 300 species of plants), paths, and water features, it offers a different eye on contemporary architecture, the Hudson River.
⭐ Maybe you are interested: Things to Do in Arizona
2. Statue of Liberty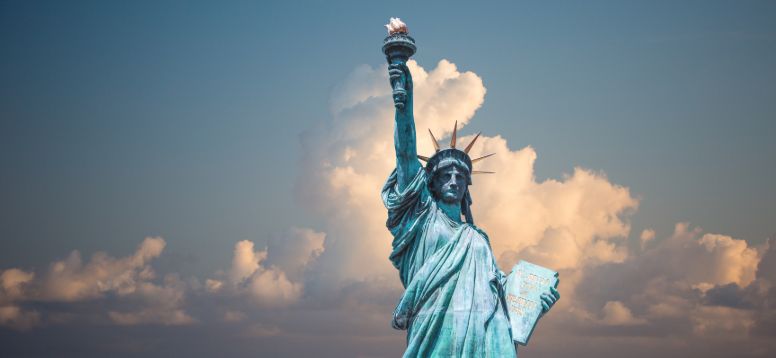 Whether you discover it from Battery Park or aboard the Staten Island ferry, you have to contemplate the Statue of Liberty if you visit New York.
Get close to its feet for a great view of the river and midtown Manhattan.
The most iconic copper statue in the world was designed by Frédéric-Auguste Bartholdi as a gift from France in 1886 on the centenary of the United States.
Know that it was France that, as a sign of friendship, offered the Statue of Liberty to the United States to celebrate the centenary of the American declaration of independence.
The Statue of Liberty, also nicknamed Lady Liberty or Miss Liberty, is covered in copper. Contrary to popular belief, it is not facing Manhattan. She looks at Brooklyn and the Atlantic Ocean.
One of the best things to do in NYC while visiting is to pass the statue by ferry and visit the Immigration Museum on Ellis Island.
Ellis Island is a historic site of American immigration which has been transformed into a museum since 1990.
3. Central Park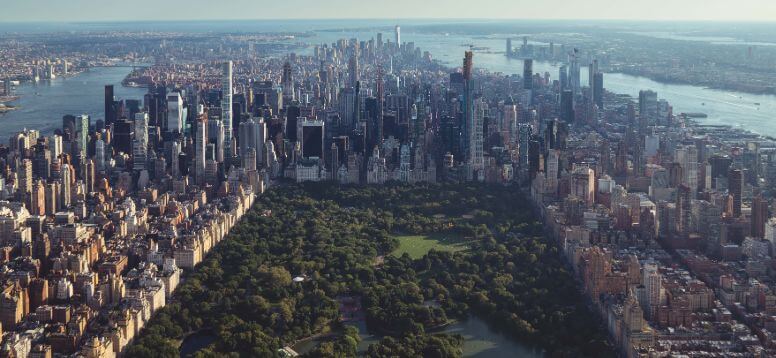 Whether you're heading to Central Park to ride the vintage 1908 Carousel, sip a glass of wine while admiring lake views from the Boathouse Café, giggle at the zoo's sea lions and penguins, bird watch at the Ramble, or run around the Reservoir with the locals, this 341-hectare oasis is the largest urban garden in the world and an essential experience to explore if you come to visit New York to discover its green lungs in particular.
⭐ Similar location: Things to do in Las Vegas - 2022 LA Attractions
4. Metropolitan Museum of Art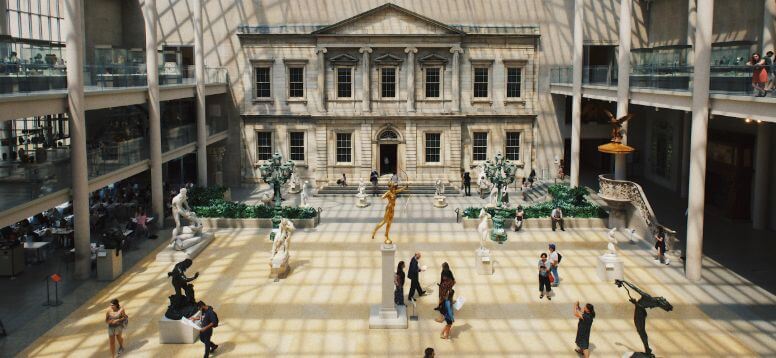 Awesome and intimidating, the Metropolitan Museum of Art ranks among the best art museums in the world, housing medieval and expressionist masterpieces and an Egyptian temple ensemble.
The Greek and Roman sculptures exhibits from Africa and Oceania and the Asian wing are also incredible.
Things to do in New York City, if you wake up one morning and it's raining, go to the "Met" (open seven days a week) and get lost in the aisles of the museum.
5. Solomon R. Guggenheim Museum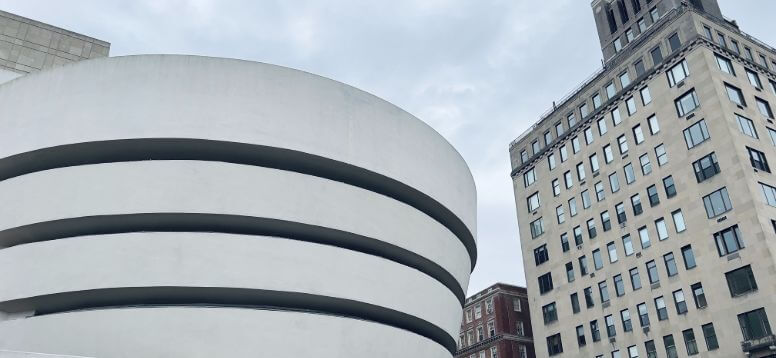 A visit to the Guggenheim Museum is doubly rewarding if you are looking for free things to do in NYC as part of an initial visit:
you will discover a sharp selection of collections of modern and contemporary art objects and enter one of the most emblematic buildings of the mid-20th century in the United States.
Designed by Frank Lloyd Wright and opened in 1959, the museum mimics a spiraling nautilus (mollusk) shell, which leads visitors down gently sloping ramps where exhibits feature works by Picasso, Monet, Gauguin, Cézanne, Kandinsky, and others around a dramatic rotunda.
6. Grand Central Terminal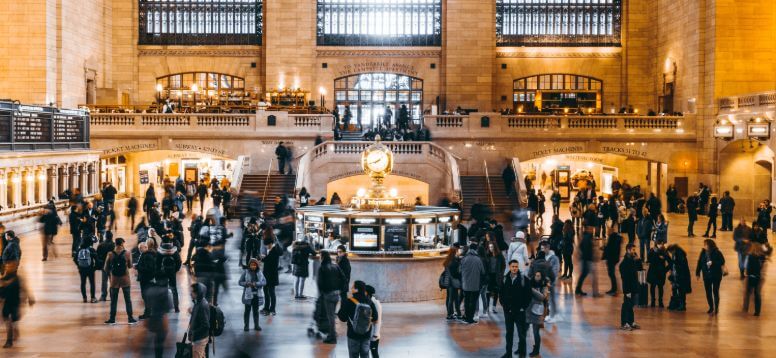 Emblematic of the Big Apple, it is a "reference" that allows you to visit NYC events this weekend in its most symbolic places.
Seven hundred fifty thousand people rush through Grand Central Terminal every day, so while you're there, try not to get caught up in the hustle and bustle.
Visit this station around noon, when the light pierces the stained glass windows like in a cathedral, to best appreciate the enormous main hall of this 100-year-old architectural gem.
End your visit with lunch in the lower level room, where you can eat everything from oysters to hot dogs.
7. Times Square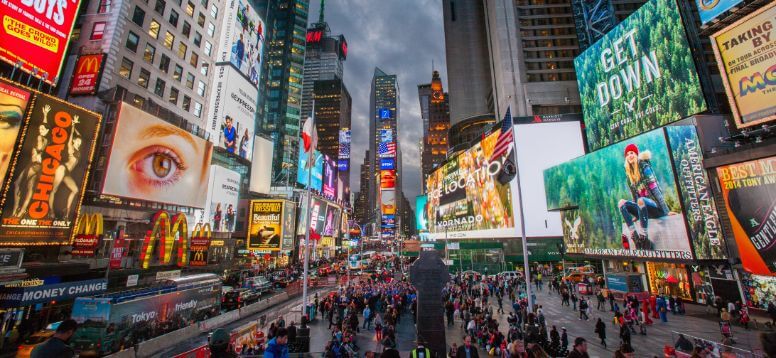 Many New Yorkers try to avoid Times Square, not because of its sordid past, but rather because it now resembles an urban amusement park overrun by hordes of new york tourist attractions taking selfies.
However, that doesn't just mean that you shouldn't see Times Square. Go there at least once!
While you're amid giant screens and flashing neon lights, climb the ruby-red stairs, Christmas tree finds the naked guitarist cowboy, or take to the skies in one of the cocktail bars nestled atop the buildings before continuing to the Broadway.
8. Broadway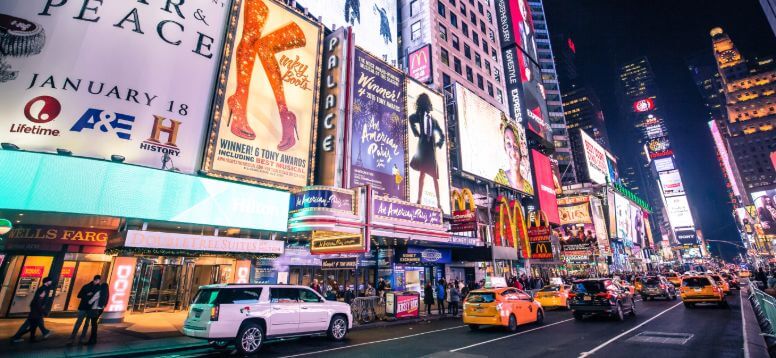 What would New York City be without Broadway?
The famous Avenue crisscrosses the island of Manhattan from top to bottom and is also the oldest in the city. During the development of the island, in the beginning, the streets and avenues were all laid out in a quadrilateral except for Broadway.
Today, this Avenue intersects with others on its way. It gives birth to some renowned neighborhoods where you can visit the most fantastic day trip in NYC.
Let's start at the very beginning with things to do in NYC this weekend in lower Manhattan. At the corner of Broadway and Battery Park, the famous "Charging Bull" stands in the Wall Street district.
⭐ You will love it: Things to do in Chicago (Hundreds Activities in Chicago)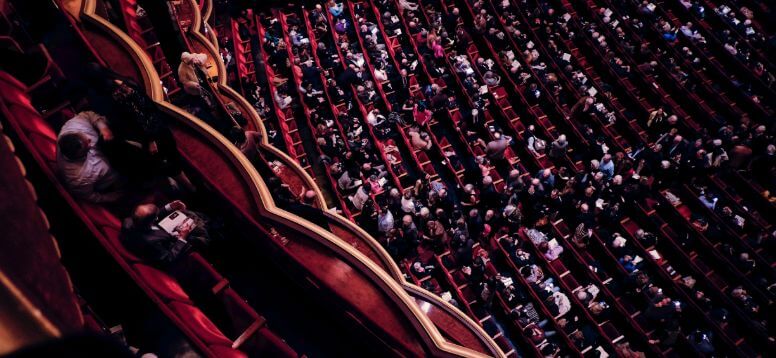 Continuing a little further north, corner Fulton and Broadway Show, stop for a moment to enter St. Paul's Chapel.
Ravaged by fire ten years after its opening, it was rebuilt and reopened in 1790. Fun things to do in NYC in its streets, you will see cast-iron buildings of a unique particularity and housing several small shops, cafes, and art galleries.
If you have a little artistic side that lies dormant in you, don't hesitate to take a walk in Soho. Then take the subway to stop at the Flatiron Building at Broadway and 22nd Street.
This building is one of the very first skyscrapers in New York, built at the beginning of the twentieth century.
Now let's get to the heart of the matter. Because when you think of Broadway, you think of musicals. From 40th Street to 53rd, we are in the theater district.
In this borough, we find the most outstanding productions such as; The Lion King, The Phantom of the Opera, Cats, Aladdin, Wicked, and many more.
In addition, there are the so-called Off-Broadway theaters located in the side streets that often offer little gems of lesser-known but equally captivating shows.
While walking in the neighborhood, you can also admire the neon signs of Times Square and feel the unique, vibrant atmosphere there.
9. Brooklyn Bridge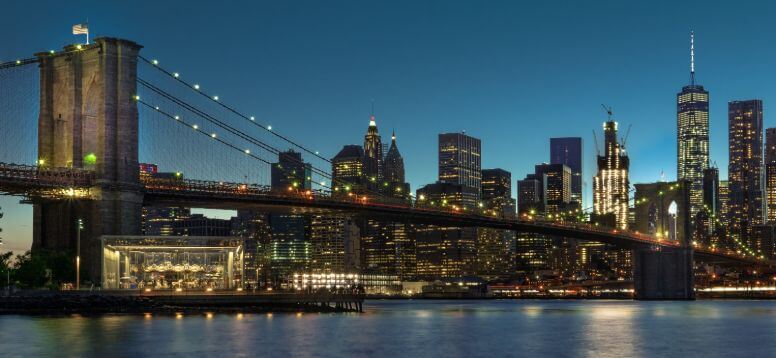 Capture the historical energy of the city and take in its famous skyline as you stroll the Brooklyn Bridge pedestrian lane that has been there since it opened in 1883.
The view is best if you're departing from Brooklyn (several subway lines drop you off within a 15-minute walk).
Go for example to visit Coney Island (in summer) or the New York Transit Museum and finish with a walk towards Manhattan at the end of the afternoon while the skyscrapers loom behind the great Gothic arches of the famous suspension bridges.
In Brooklyn, take a trip to Williamsburg, the hipster neighborhood of things to do in new york city.
10. West Village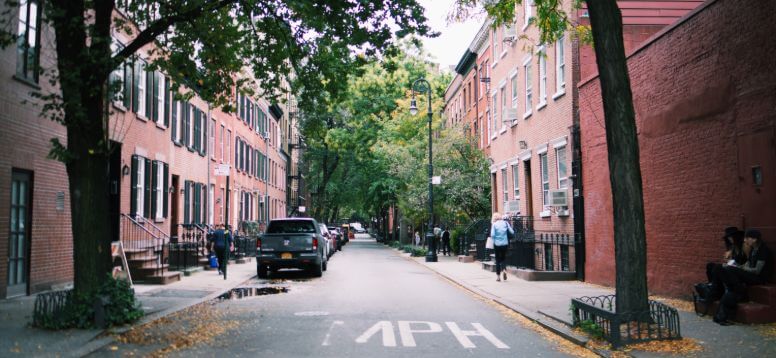 From the zigzag streets that inspired the Beat Generation, folk musicians, to the Meatpacking District, the West Village is not a neighborhood like any other: Here, visiting New York promises to discover a new facet. Discover the typical dishes of this cultural hotspot before heading south to 14th and west to Fifth Avenue to stroll among charming houses, eclectic shops, legendary bars, cafes, and restaurants. Stores such as White Horse Tavern, Corner Bistro, and Murray's Bagels.
11. 5th Avenue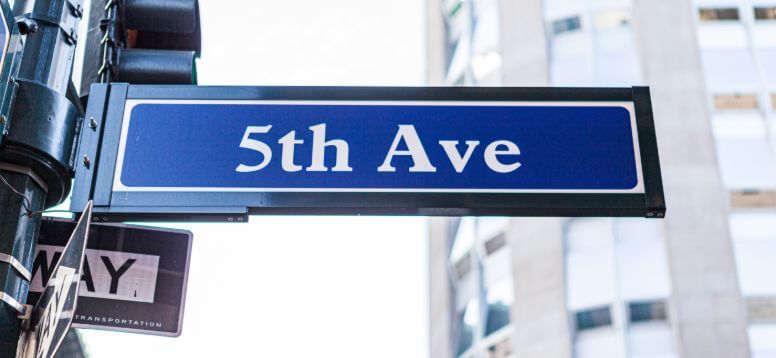 What things to do in New York City among the other must-sees?
For the pleasure of the eyes or a shopping break, go to 5th Avenue.
If it is often compared to the Champs-Elysées in Paris, the very upscale Fifth Avenue alone symbolizes the most beautiful boutiques of the Big Apple:
It is here that the biggest luxury brands have taken up residence. Stretching from the north of Manhattan to Washington Square Park, it is also home to prestigious buildings (to take your eyes off it, go to Millionaires' Row), museums and historical monuments such as the Empire State Building, the St. Patrick's Cathedral or Rockefeller Center.
In short, 5th Avenue promises you mountains and wonders, sometimes just for the pleasure of the eyes.
And then who is it, maybe you will have the chance to meet a celebrity there?
⭐ Fun blog: Things to Do in Boston - 27 Best Attractions
12. Empire State Building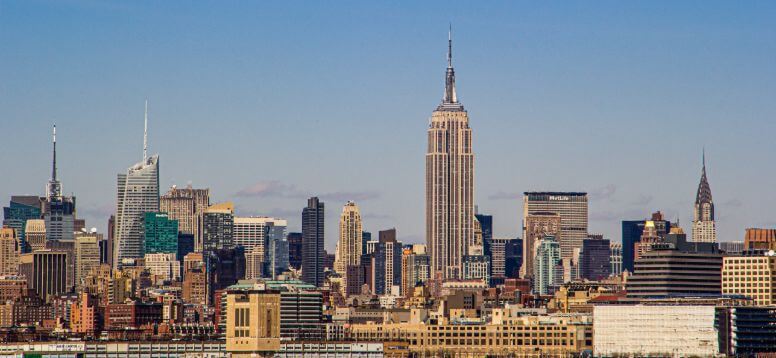 What if you reached the highest peaks in New York?
Undoubtedly the most famous of skyscrapers, the Empire State Building located on 5th Avenue promises you a high-flying experience and for good reason:
Since the attacks of 2001, it has become the second tallest building in the world.
A symbol which, from its height of 448.7 meters (antenna included), invites you to travel to its 86th floor (or 102nd for the more adventurous).
Up there, all you have to do is enjoy the breathtaking spectacle that will almost whisper to you, that the world is yours.
13. 9/11 Memorial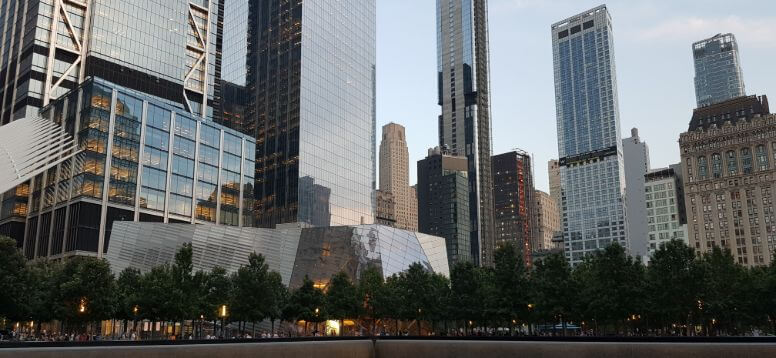 The Manhattan skyline and the lives of families who lost loved ones on September 11, 2001 will never be the same.
But many years later, as One World Trade Center was built, the Twin Towers were replaced by the 9/11 Memorial.
Two overflowing water mirrors engraved with the names of the fallen rest where the 110-story towers once stood.
A museum opened in spring 2014 and is now open to the public.
14. Coney Island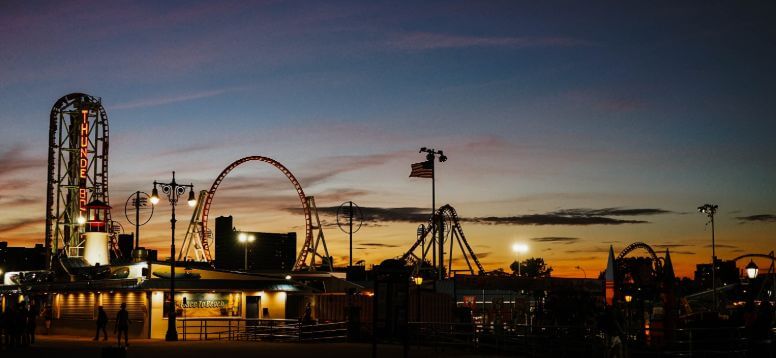 In Brooklyn, it emerged from Hurricane Sandy with a few bruises, but Coney Island came back like new by reopening its two most famous monuments:
the more than 100-year-old Luna Park amusement park and the first Nathan's Famous hot dog stand.
Go for a walk on the oceanfront promenade and on Stillwell Avenue before lounging on one of its beaches.
Perfect for a relaxing break, Coney Island offers above all a more local experience very popular with New Yorkers; the district and its attractions symbolize an essential meeting place to visit NYC for locals who like to meet there for a stroll.
15. Intrepid Sea-Air-Space Museum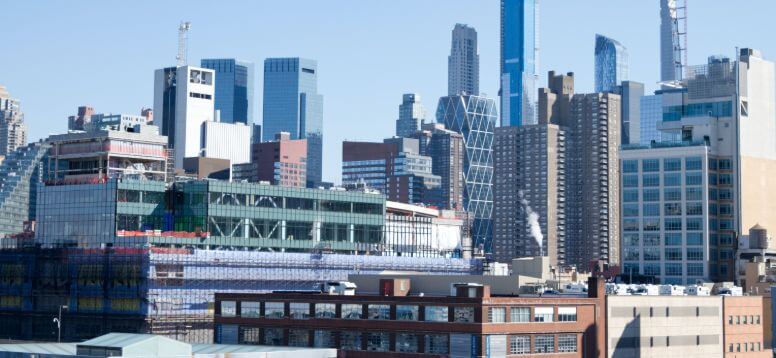 Fans of aeronautics, the US Navy, or children of the air, head to the Intrepid Sea-Air-Space Museum!
Located on an aircraft carrier along the Hudson, this unique museum immerses you in military and maritime history.
And it starts with its site, the aircraft carrier: a witness to the Second World War and the Vietnam War, today it hosts historical aircraft, submarines, and simulators which, during a visit, will immerse you in a universe worthy of an episode of Top Gun.
Aviator glasses on your nose, the intoxication of an attraction like no other!
16. New York Transit Museum
While the massive Intrepid Sea-Air-Space Museum is a must-see for parents with kids, also consider a subway ride to Brooklyn Heights to explore the New York Transit Museum.
Located underground in a 1936 station, this is where old subway trains, some dating from the early 20th century with woven rattan chairs, rest as works of art installations where you can discover the time of a timeless getaway.
Rather discreet (which is not so bad!), the New York Transit Museum does not often include NYC attractions and travel guides, yet one thing is sure:
it promises just as much as the big names that overshadow it.
⭐ If you like to try different and the best flavors: America's Best Restaurants
17. Top of The Rock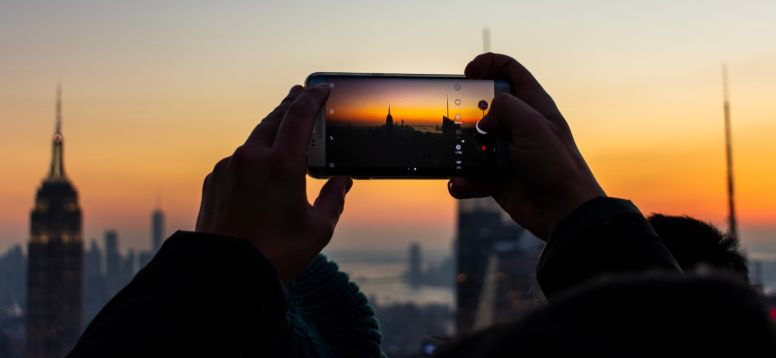 If the Empire State Building has had its effect, expect as much spectacle from the Top of the Rock!
Built at Rockefeller Center, the skyscraper propels you more than 250 meters before meeting you on its famous terrace.
Facing south, the latter offers you a panoramic view of things to do in NYC today and its must-sees, such as the Empire State Building.
On the other side, Central Park opens its arms to you. Advice:
plan your visit an hour before sunset until the sky turns magenta/orange and the light transforms the skyline into a shimmering mosaic.
18. Museum of Modern Art (MoMA)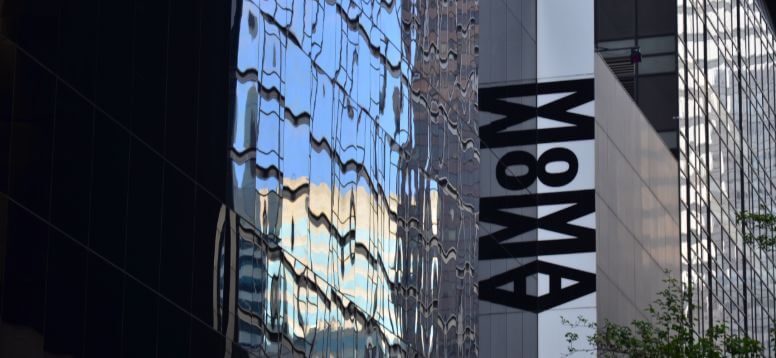 Founded in 1929, MoMA is one of New York's most famous museums, home to over 100,000 works of modern art, mostly by renowned artists like Van Gogh, Matisse, Picasso, Warhol, Lichtenstein, Rothko, Pollock, Bourgeois and many more.
Paintings, sculptures, drawings, photographs, design, videos, and films… the MoMA collection is rich for a moment full of discoveries.
19. Wall Street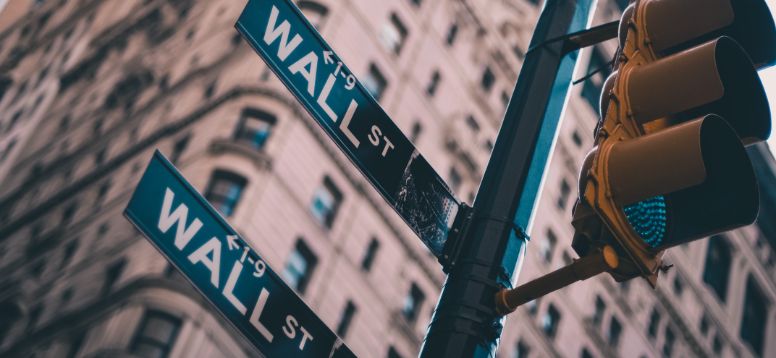 The financial district of New York, Wall Street, symbolizes above all the economic lung of the city.
Workplace dressed in glass towers, Wall Street also hosts its essentials. This is also where the One World Trade Center and the 9/11 Memorial mentioned above are located. In the morning, immerse yourself in its business district atmosphere where traders and businessmen have taken up residence before going for a walk in Battery Park, the green lung of the district and observation point of the Statue of Liberty.
A few streets away, the famous Bull of Wall Street awaits you, especially at the turn of a few photos. Contrary to legend, this one is located on Bowling Green Park near Battery Park and not on Wall Street itself. Be careful, though; the statue is often stormed.
A word of advice: take advantage of the public spectacle early in the morning!
Pizzerias and gourmet neighborhoods.
⭐ By the way: Best Nightlife in the World - ​​All Continents
20. Rooftop Bars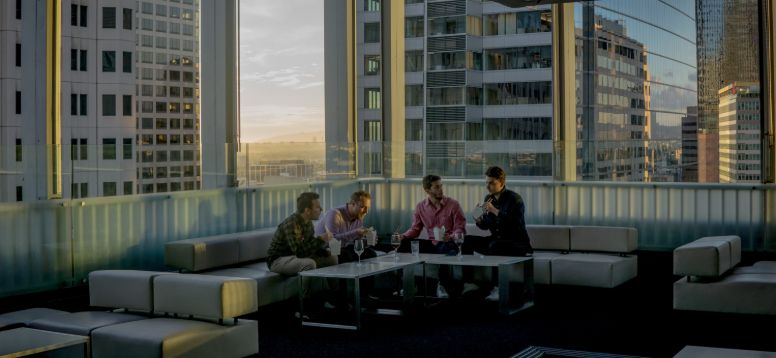 Formerly places kept secret by the locals, the rooftops now open their doors to visitors.
🥂 Trendy, trendy, and above all very popular, these panoramic bars echo a concept that is now integrated worldwide: having a drink, on the roofs of a skyscraper, to the sound of lounge music.
Suppose the addresses are numerous and depend on budgets. In that case, we particularly recommend the Rooftop Reds for its wine, the Jane for its privileged setting at The Grand Budapest Hotel, or the Brass Monkey for its superb vintage side.
What things to do in New York City, where to go when hunger strikes?
🍽️ Nothing divides New Yorkers more than finding the best pizza in town. Several addresses stand out, such as Lombardi's on Spring St, John's on Bleecker St, Patsy's Pizzeria on First Ave in Spanish Harlem, Sal & Carmine on Broadway, and 102nd St or Grimaldi's Pizzeria on Front Street in Brooklyn.
You can also taste Italian specialties in Little Italy, taste burgers all over the city, or have lunch in one of the famous delicatessens like Katz's. When it comes to nightlife, you might like wine and beer, but if you want to be "trendy" in New York's hip scene, make a sour whiskey cocktail of choice.
🍕 🍔 The Best United States Airport Restaurants
A popular meeting place in New York City for locals, whiskey bars will be the best places to go for a drink.
The Reserve at the Morgan's Hotel, the Whiskey Bar at the SoHo Grand, or the Henry at The Hudson Hotel.
21. Chinatown and Little Italy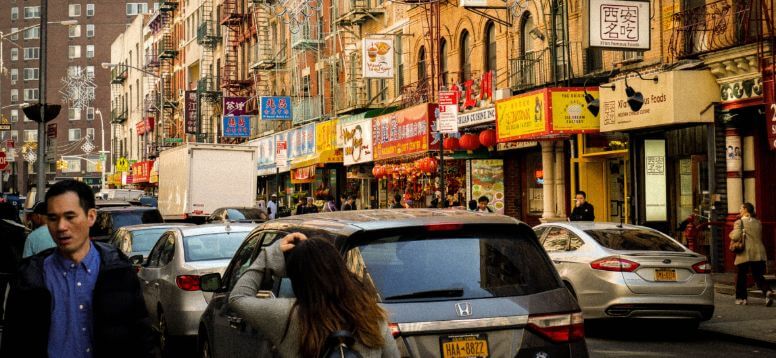 Both sheltered by the Manhattan district, Chinatown and Little Italy call for a change of scenery.
In Chinatown, push the doors of Asia and dive into the doors of its culture: temples, typical restaurants, and authentic shops take you beyond borders, as if you were there, all to the rhythm of Mandarin, the language of the district.
Then head to Italy in the neighboring sector of Little Italy, where flavors and scents will guide you to its best addresses!
Renowned above all for its typical and authentic dishes, Little Italy calls for a rediscovered taste of Italy, the real one, that of the Dolce Vita.
22. Madison Square Garden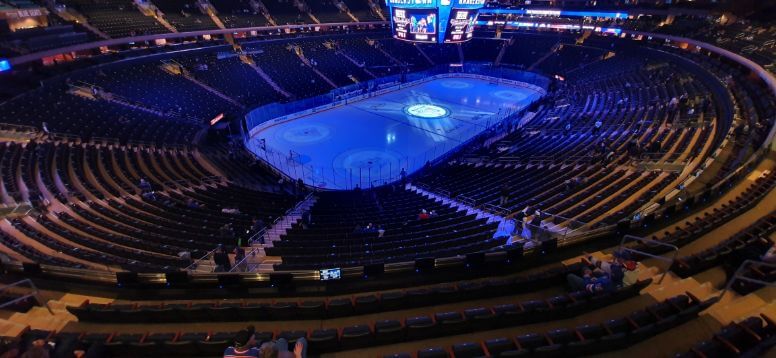 A must-do trip to New York, Madison Square Garden echoes the most famous American basketball club: the NBA.
And for a good reason, it is within it that the legendary matches break out! Friendly and above all local, Madison Square Garden can be visited as much as living. If the opportunity arises, take the opportunity to see a basketball game, especially the Knicks team.
Whether you are amateurs, enthusiasts, or even novices, the unequaled and symbolic atmosphere of the place guarantees you a boosted moment that you are not ready to forget.
23. Jazz clubs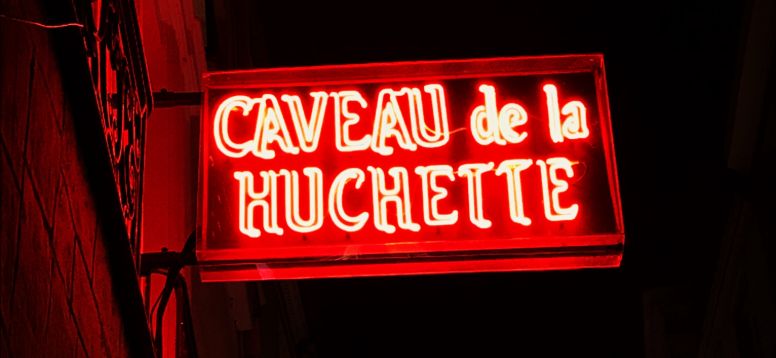 It beats the city's rhythm and gives it that particular tempo. With its peaceful and intimate dimension, jazz fully integrates the musical culture of the Big Apple to Harlem or The Bronx, which have seen the birth of legends like Betty Carter.
We are nestled in the clubs dedicated to it, the artists. They interpret it to invite you to a fully-fledged experience with such a unique atmosphere.
From the famous Blue Note to the Iridium Jazz Club to Bill's must-see places in new york, many are waiting for you to pass through their doors to visit New York at their own pace!
24. Comedy Cellars
Legend of NYC activities stand-up, the Comedy Cellar invites you to discover the talents of laughter.
Nestled in a basement in Manhattan for a privileged moment, the comedy club welcomes the artists of today and tomorrow to its small stages.
If English is not a barrier and you understand the local humor, then enjoy one of the many comedy shows that will undoubtedly make you leave with a smile.
For the anecdote, Gad Elmaleh has also proven himself there! See also in New York. If you are still wondering what things to do in New York City during your trip, here is an additional list of some other must-sees in the city that never sleeps…!
John F. Kennedy Airport to NYC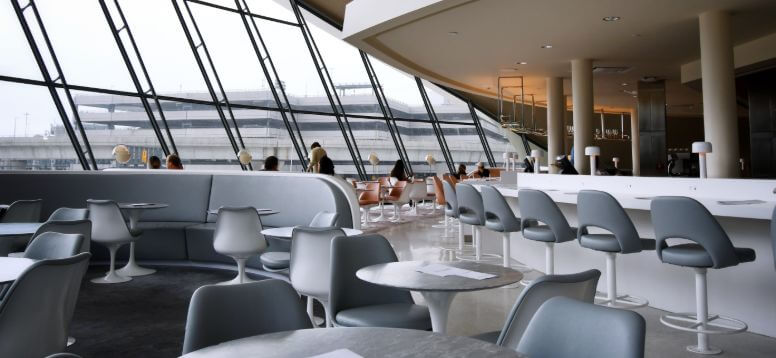 Inaugurated in 1948, the John F. Kennedy International Airport (JFK Airport) is located in Queens, east river of Manhattan. The airport is approximately 30 km from the heart of Manhattan.
This is a question that we all ask ourselves at some point when organizing a trip to New York: how to get to New York from the airport quickly?
New York is a huge city that can be a little scary when you arrive there for the first time.
With its three airports (JFK, Newark, and La Guardia) located at the ends of the city, the paths leading to the hotel are often long and not very relaxing!
👁 If you are wondering: Benefits of Using Private Airport Transfers
Transfers between the airport and New York
After a long trip, we all want to get to the hotel as quickly and comfortably as possible. And if it's cheap, even better. Here's how.
The main airports in New York are JFK (John F. Kennedy), La Guardia in Queens, and Newark in New Jersey. Newark is one of the most significant gateways to the United States, with travelers coming from worldwide.
Once you land on US soil, you'll need to choose the best way to get to downtown New York from the airport.
Shared transfer from the airport to your hotel in Manhattan. After a long flight where you are exhausted and loaded with luggage, the last thing you want to do is wander around the terminal looking for a taxi and pay an exorbitant price or wait forever on public transport to arrive at your hotel. That's why the most convenient option is to book an airporttransfer.com, where you'll travel in modern, fully-equipped cars.
You might be interested