If you're looking for things to do in Melbourne, Australia, you've come to the right place! This quick list will give you an overview of some of Melbourne attractions in the city. Whether you're interested in exploring nature or checking out the local scene, there are a ton of places to visit in Melbourne. So what are you waiting for? Start planning your trip today!
Melbourne Tourist Attractions: Our Picks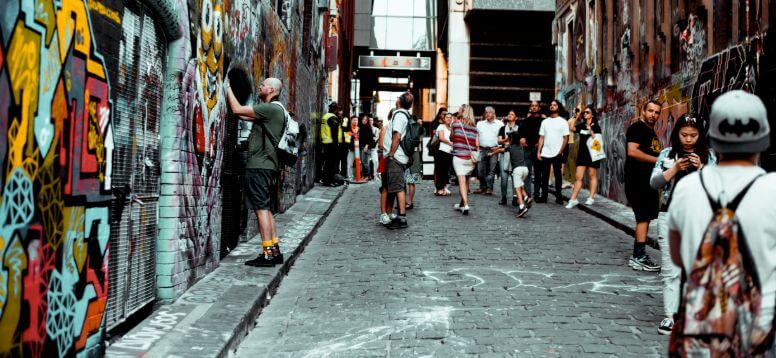 Melbourne is one of the most beautiful and vibrant cities in the world. If you're searching for things to do in Melbourne today, you are lucky! Just read our list and make sure to check out these amazing tourist attractions! From great shopping districts to funky neighborhoods and top-rated restaurants, Melbourne has something for everyone. Here are our picks for the best things to see and do in this amazing city!
⭐ By the way: Outdoor Activities in Australia - Top 15 List of 2022
The Royal Botanic Gardens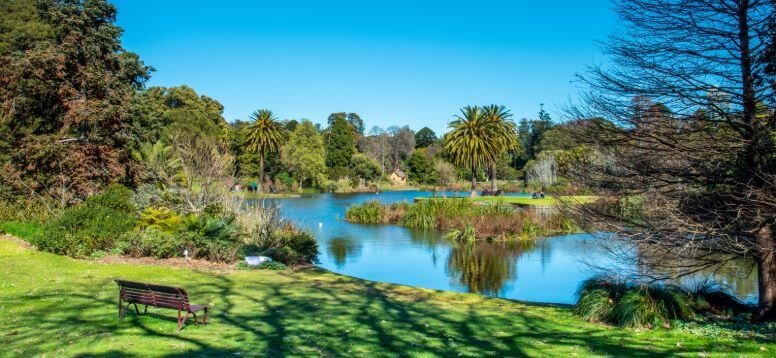 The Royal Botanic Gardens in Melbourne are a major tourist attraction and one of the most popular parks in the city. The gardens are home to a huge variety of plants, trees, and flowers from all over the world, as well as a number of interesting sculptures and architectural features. There is also a cafe on-site for visitors to enjoy. It is one of the most relaxing things to do in Melbourne without a doubt.
The National Gallery of Victoria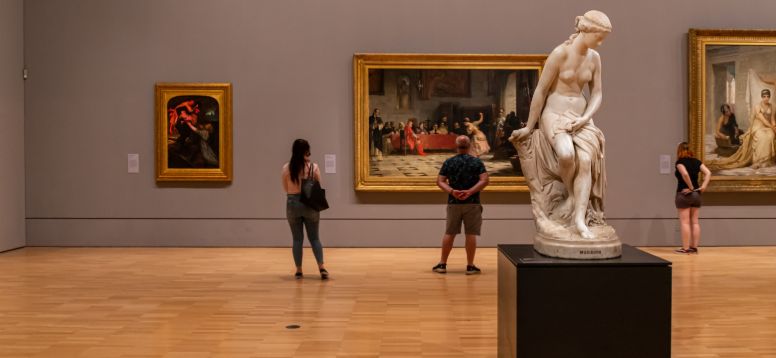 The National Gallery of Victoria (NGV) is an art museum in Melbourne, Australia. It is the largest and most visited art museum in Australia, with more than 2 million visitors a year. The NGV was established in 1861 and has since grown to house a large permanent collection of more than 70,000 works from all over the world. The gallery has Australian and European collections, as well as Asian, African, American and Oceanian art. Some of its most famous pieces include paintings by Vincent van Gogh, Rembrandt van Rijn, Claude Monet, and Pablo Picasso.
⭐ Fun blog: Cities to Explore by Bike
The Eureka Tower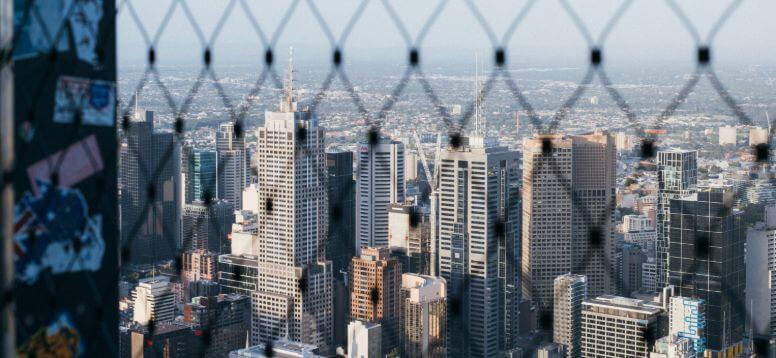 The Eureka Tower is a tourist attraction located in Melbourne, Australia. At 975 feet (297 meters), it is the tallest structure in the country and the second-tallest observation tower in the Southern Hemisphere. Visitors can climb to the top of the tower for panoramic views of Melbourne and its surroundings.
Arts Center Melbourne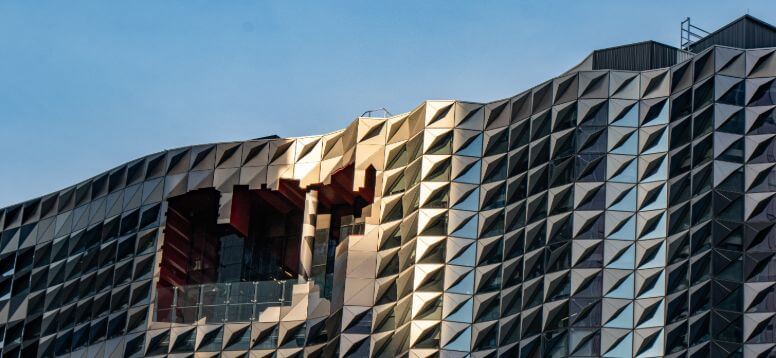 Arts Center Melbourne is Victoria's largest performing arts center, located on the south bank of the Yarra River in the Melbourne CBD. The complex consists of four theaters, art galleries, a retail precinct, and a range of restaurants. The theaters host a variety of local and international productions each year, while the art galleries showcase contemporary Australian art.
⭐ If you are wondering: The Most Exotic Places to Visit in the World
Melbourne Museum and the Royal Exhibition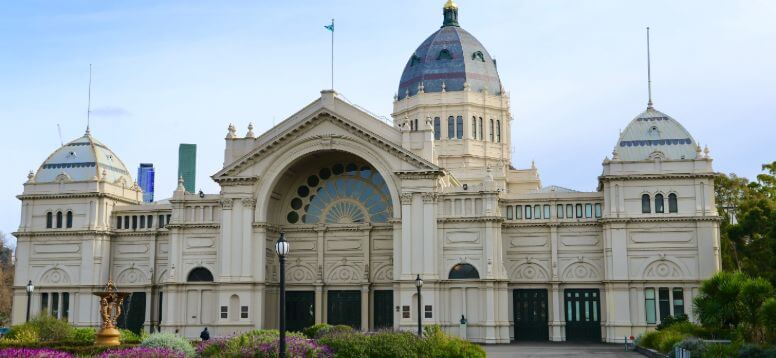 The Melbourne Museum is Victoria's largest museum, located in the Carlton Gardens in the Melbourne central business district. It is a purpose-built, modern facility designed to house and exhibit the state's natural and cultural history collections.
The Royal Exhibition Building is a UNESCO World Heritage Site, and one of Australia's oldest and most significant buildings. It was constructed in 1879 for Melbourne's first international exhibition, and has since been used for a variety of other exhibitions and events, including the opening of the first Commonwealth Parliament in 1901.
The two sites are just across the road from each other in Carlton Gardens, with easy access to public transport.
The Melbourne Cricket Ground and the National Sports Museum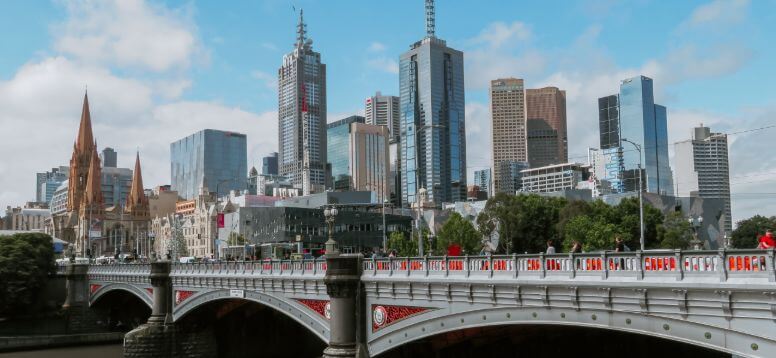 The Melbourne Cricket Ground (MCG) is a major sports stadium in Melbourne, Victoria, Australia. It is the home of the Melbourne Cricket Club and the Victorian Football League (VFL), and since it was built in 1853, it has been used to host Test cricket, One Day Internationals, Australian rules football, rugby league, rugby union, soccer, and concerts.
The MCG is listed on the National Heritage List and has a seating capacity of approximately 100,000 people. It is the largest stadium in Australia and one of the largest stadiums in the world by capacity. Watching a game of cricket is one of the crazy things to do in Melbourne if you are a sports fan.
The National Sports Museum is housed in the Melbourne Cricket Ground (MCG) and tells the story of Australian sport from its Aboriginal origins to the present day. The museum has a range of interactive exhibits, including a cricket simulator and a post-match interview set up like those used by television reporters. It is one of the best activities in Melbourne.
Melbourne Zoo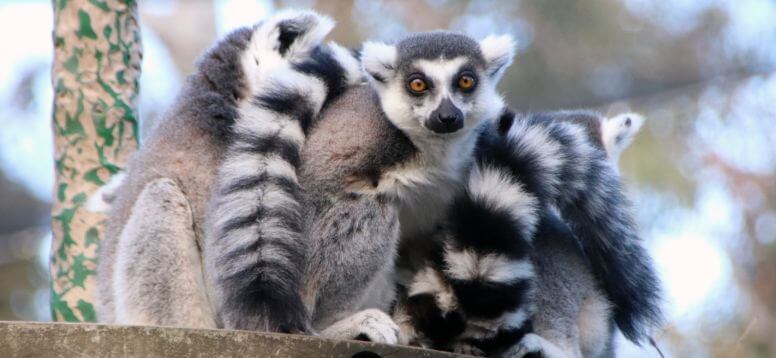 Melbourne Zoo is a zoo located in the Carlton Gardens, in Melbourne, Victoria, Australia. It was founded on 6 July 1874 and is the oldest zoological garden in Australia. The zoo is managed by Zoos Victoria under an agreement with the Government of Victoria. It is one of the fun things to do in Melbourne if you are traveling with your family.
Melbourne Zoo has a wide variety of animals from all over the world including elephants, lions, tigers, gorillas and many more. The zoo also features a number of Australian native species such as kangaroos and koalas. The Australian Wildlife Health Center (AWHC) is also located at Melbourne Zoo and provides veterinary care for sick or injured wildlife across Victoria.
⭐ Useful info: Tips for Booking a Good Hotel Online - 2022 Guideline
Queen Victoria Market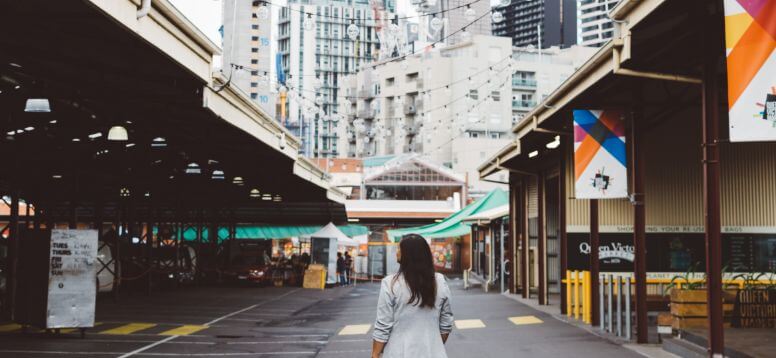 Queen Victoria Market is one of the most popular tourist attractions in Melbourne, Australia. It's a lively and vibrant market that offers a variety of fresh produce, meat, seafood, baked goods, and other artisanal items. There's also a thriving street food scene at the market, with food stalls serving up everything from Australian classics to international fare. The market is open every day except Sundays and public holidays.
Federation Square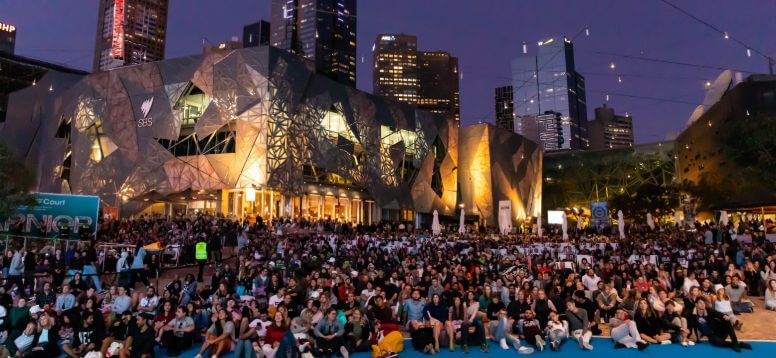 Federation Square is an open public square in Melbourne, Australia. It was designed by Lab Architecture Studio and opened in 2002. The square is built on top of a railway cutting which splits the site into two separate areas.
Federation Square comprises a large Public Square, with a variety of shops, restaurants and cafes on its southern side. The main entrance to Flinders Street Station is located on its eastern side, while the HWT Tower (formerly known as Telecom Tower) is located on its western side. A number of notable Australian landmarks are located around or near Federation Square, including the Melbourne Cricket Ground, Birrarung Marr, St Paul's Cathedral and Rod Laver Arena. You can find a lot of things to do in Melbourne's Federation Square.
Yarra Valley Wineries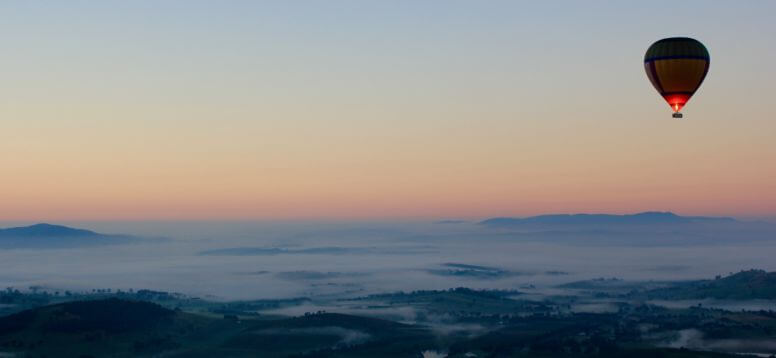 Yarra Valley wineries are a group of wineries located in the Yarra Valley region of Victoria, Australia. The area is known for its production of cool-climate wines, and many of the wineries are family-owned and operated.
The Yarra Valley is one of the oldest wine regions in Australia, with vines first being planted there in the mid-19th century. The region's viticultural history stretches back even further than that, however, with evidence showing that Aboriginal people were harvesting grapes from the area for wine consumption long before European settlers arrived. Today, the Yarra Valley is home to more than 60 wineries and produces some of Australia's most acclaimed wines. We proudly claim that wine tasting is one of the best things to do in Melbourne.
Popular Questions:
Q: Where can I go for free in Melbourne?
There are plenty of free things to do in Melbourne! Here are a few suggestions:
Visit the Royal Botanical Gardens.
Explore Melbourne's laneways and alleyways.
Check out some of the city's museums, such as the National Gallery of Victoria or the Melbourne Museum.
Take a walk or bike ride along the Yarra River.
Enjoy a picnic in one of Melbourne's many parks, such as Alexandra Gardens or Fitzroy Gardens.
Sample some of Melbourne's famous street food.
Q: How do I spend a day in Melbourne?
It would be great to explore Melbourne's laneways, which are a hub for arts and culture. Start at Federation Square, where you can find the Ian Potter Center: NGV Australia, which showcases Australian art from 1800 to the present day. Then wander through Flinders Lane and Hosier Lane, checking out the street art on the way. You could also visit Degraves Street, which is known for its trendy cafes.
If you're interested in learning about Melbourne's history, head to Bourke Street Mall, where you'll find the Old Treasury Building and Parliament House. And for a bit of nature, make your way to Carlton Gardens, where you can find the Royal Exhibition Building and Melbourne Museum.
Q: How can I have fun in Melbourne?
There are lots of fun things to do in Melbourne! Here are a few ideas:
Catch a show at the Princess Theater.
Visit the Royal Exhibition Building.
Take a walk through the Carlton Gardens.
Stroll along the Yarra River.
Check out Federation Square.
Wander through Chinatown.
Sample some local wine at one of Melbourne's many wineries.
Explore Victoria's stunning coastline and beaches.
Conclusion:
Melbourne is a city that has something for everyone. Whether you are looking for great food, interesting attractions, or a night out on the town, you can find it here. And if you need transportation from and to the Melbourne Tullamarine Airport, be sure to contact airporttransfer.com. We offer safe, quick, and easy transfers so that your trip to Melbourne is nothing but enjoyable.
You might be interested