Portugal has long been known as one of Europe's top destinations. Millions of tourists from all over the world flock to the country's wonderful beaches and tranquil countryside. But most of them probably haven't set foot on Portugal's beautiful islands. It would be a mistake to think that the hidden treasures here are nothing more than the mainland. In this article, we will introduce you to the islands of Portugal that you must see. It is up to you whether to enjoy untouched nature, great food, beautiful bays.
The Best Portuguese Islands You Must Visit
1. São Miguel Island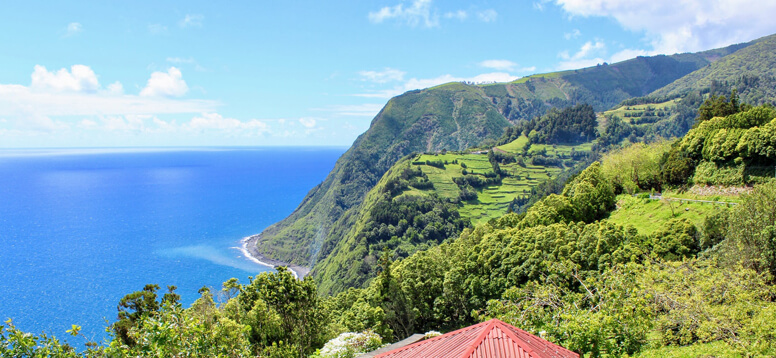 The largest of the Azores, São Miguel is one of the most popular Portuguese islands and can be reached by plane or ship. We recommend that you start from Ponta Delgada to tour the island. You can also join bus tours here, but it may be much better to rent a scooter, and feel the sweet breeze. After spending a few joyful days in Ponta Delgada with small shops, pubs, and magnificent nature, discover the natural beauty and rest of the island. Overlooking the green and blue lagoons of Sete Cidades, stop at Vista do Rei and soak up the view. One of the things that make São Miguel Island exciting is its hot springs. Immerse yourself in these healing waters while you are there.
Have you heard of São Miguel's famous stew cooked in the volcano? Yes, you heard right, volcano. This dish, called Cozido das Furnas, is cooked by being buried under the hot earth. For a taste, you can choose Restaurante Tony's in Furnas.
2. Cape Verde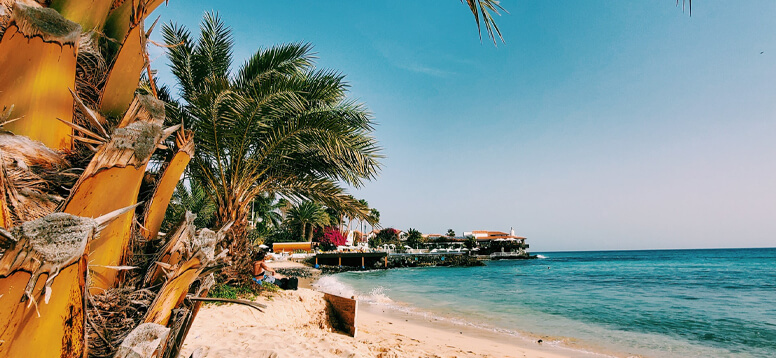 Cape Verde, located just off the coast of Mozambique in Africa, may seem like an island with nothing to do with Portugal. But since it is a former Portuguese colony, it has the cultural characteristics of the mainland.
Cape Verde is one of the most unique and breathtaking Portuguese islands. It consists of ten volcanic islands and is famous for its huge waves beating the rocks. This makes it one of the popular spots for surfers. There are also quiet beaches on the islets for those who just want to enjoy the sun and the sea.
We recommend you to idle in Praia, the capital city of Cape Verde. You'll appreciate the friendliness of the locals and eccentric travelers you'll rarely encounter.
3. Madeira Island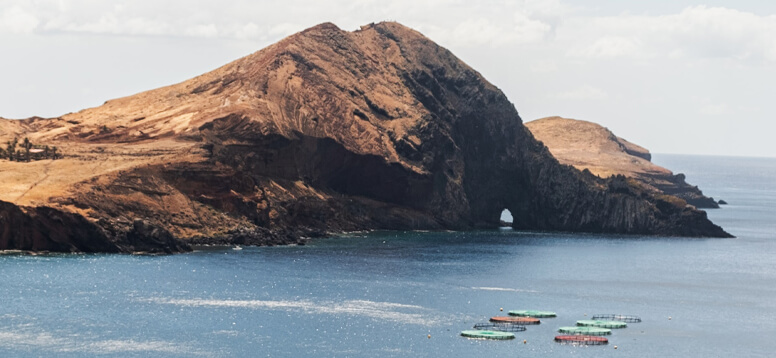 One of the best Portuguese islands you must see is undoubtedly Madeira. Thanks to its year-round warmth and sunshine, it is undoubtedly Portugal's most famous island and always popular. Madeira Island is an enchanting place surrounded by beautiful beaches and filled with landscapes reminiscent of a paradise on the inside. You can feel the historical texture all over the island. You can even have a quiet lunch in some of these historic buildings. The popularity of Madeira brought with it the nightlife and entertainment industry. But you can still find a quiet place and rest your head.
4. Terceira Island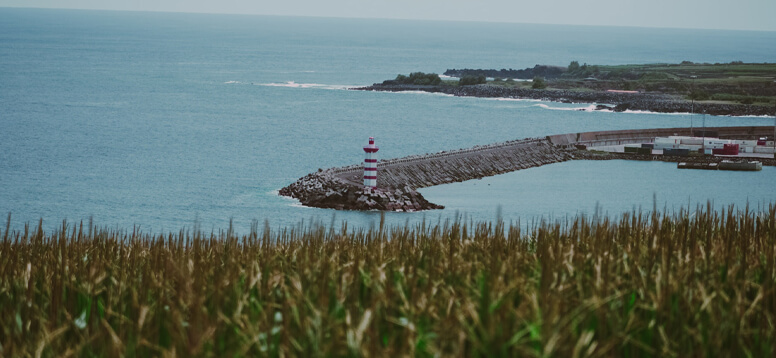 Terceira Island is one of the largest islands of the Azores. Tourists come here for its natural beauties, nightlife, cultural and historical heritage. Terceira has something for every taste. Angra do Heroìsmo, the ancient capital of the Azores, is located here. The city, which is now on the UNESCO World Heritage List, is full of history. Igreja da Misericòrdia, Rua Direta, da Memòria obelisk, Jardim Duque da Terceira are just some of them. We recommend you to explore this place on foot.
Terceira is a volcanic island and is home to natural formations to see. Gruta do Natal, the lava tunnel in Algar do Carvão; Lagoa da Falcã Lake, the fumaroles of Furna do Enxofre are definitely places to see.
5. Flores Island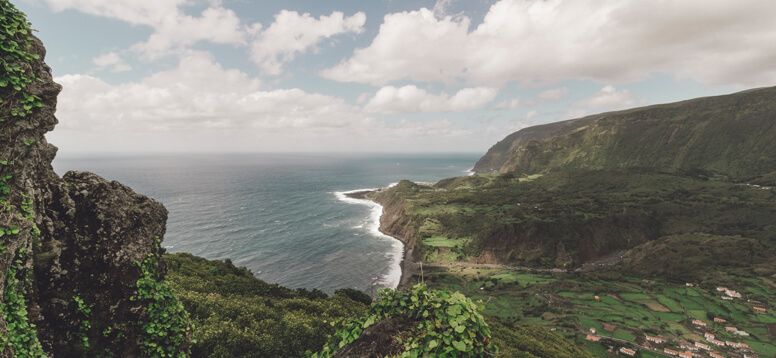 As if living up to its name, Flores Island is like a paradise covered with colorful flowers. One of the least known and most untouched Portuguese islands. When you're in Flores, you'll feel like you're in an endless rainforest, not an island. The island attracts the attention of travelers who are especially interested in extreme sports. There are rivers for canoeing, enormous trails for hiking, and a variety of birds for watching. Whale watching is also possible, as the offshore of the island is the habitat of whales. You should definitely see Flores Island for the Poco do Bacalhao Waterfalls, Rocha dos Bordões and many other natural formations where you can explore its magnificent beauty.
6. Armona Island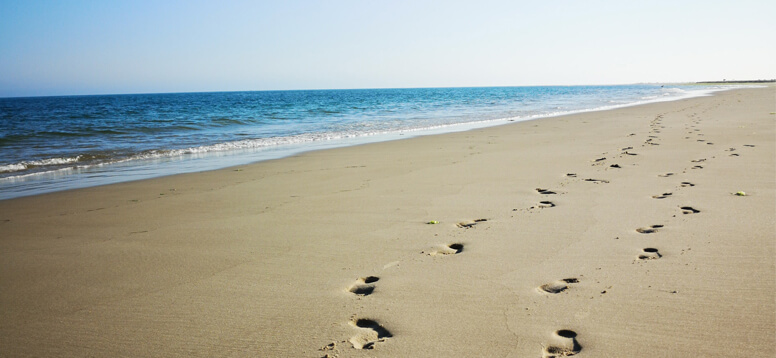 Armona Island is the perfect choice for those looking for a quiet Portuguese island away from the tourist crowds in the Algarve region. Although not far from the coast of Mozambique, this beautiful island, which seems almost completely free of cars and people, will allow you to get away from all the tiring features of civilization. You should see Armona for an experience different from your routine life and conventional holiday understanding. We are sure that you will be amazed by the wonderful beaches, the warm sun, and the unique historical texture of the island.
7. Faial Island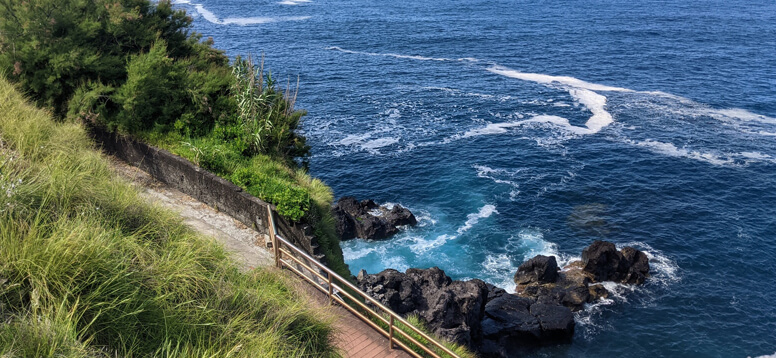 Faial, also known as the Blue Island, is one of the Azores. The three elements that make Faial a center of attraction are the volcanic craters, the town of Horta, and the magnificent beaches. You can visit Caldeira do Faial to experience the volcanic formations, discover authentic Portuguese cuisine in Horta, and take quiet walks around the town. Horta Marina is also worth exploring. Hear the legends of sailors who passed through here. You know very well what to do on its beautiful beaches.
8. Tavira Island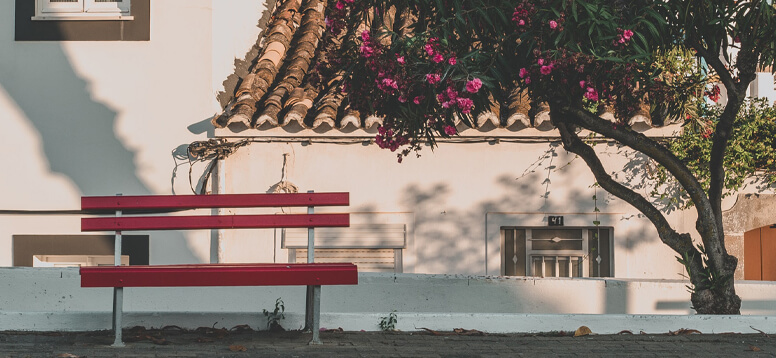 Located on the Algarve coast, Tavira Island can be easily reached by ferry or water taxi. The island hosts the most beautiful beaches in the region. It is also an important bird-watching area. Part of the Ria Formosa lagoon system, a habitat for flamingos and many exotic bird species, Tavira is a bit more touristy than the quieter islands in the region. There are campsites, restaurants, and bars. You should definitely see this island, where nature lovers come to relax in the summer.
9. Santa Maria Island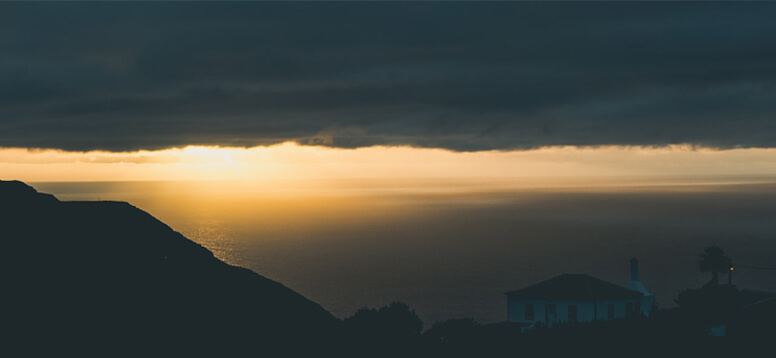 On almost every island in the Azores, the beaches are rocky and black because they are volcanic. But Santa Maria Island is an exception. The southernmost island of the Azores has the whitest sand, hottest water, and driest climate.
Santa Maria is the address of holidaymakers who want to get enough of the beach and the sun. Most of them stay in Almagreira, near Formosa Beach. The fact that it is very wavy makes surfers flock here. Water sports are quite common. There are great trails for those who want to jet-ski or canoe.
Santa Maria is not limited to these. With its nature parks, hiking trails, and interesting features of local buildings, it also appeals to those seeking both culture and nature holidays.
If you plan to come to Santa Maria between May and September, you can reach it by a three-hour ferry ride from São Miguel.
10. Pico Island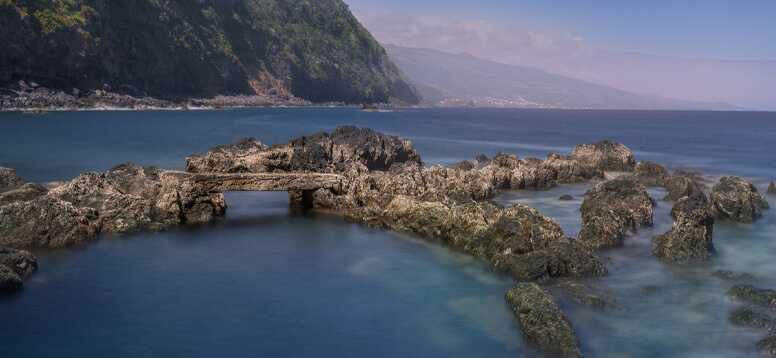 Ponta do Pico, Portugal's highest mountain is located on this island. Combine the significant texture of the volcanic rock that covers the land with this feature that makes every hiker, from amateur to professional, flock to the island with great enthusiasm. Although Pico is known as the Gray Island, let's say that the island is covered with lush nature.
The vineyards, included in the UNESCO World Heritage List, are open to visitors who want to taste Portuguese wine. For this, you need to visit at harvest time.
To reach Pico Island, you can take the ferry from Lisbon or Horta.
11. Porto Santo Island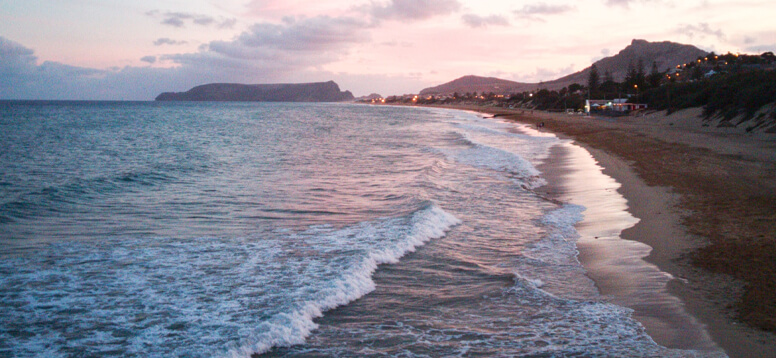 This small island near Madeira does not attract huge crowds of tourists, and the main goal of visitors to Porto Santo is to experience this tranquility. Breathtaking views and diversity of wildlife are what make this place great. The history of the island goes back to the past. You will feel the deep-rooted history of the Age of Discovery.
Although the island of Porto Santo is calm, it is not lacking in terms of facilities. There are places for sports activities such as golf courses and diving schools.
12. São Jorge Island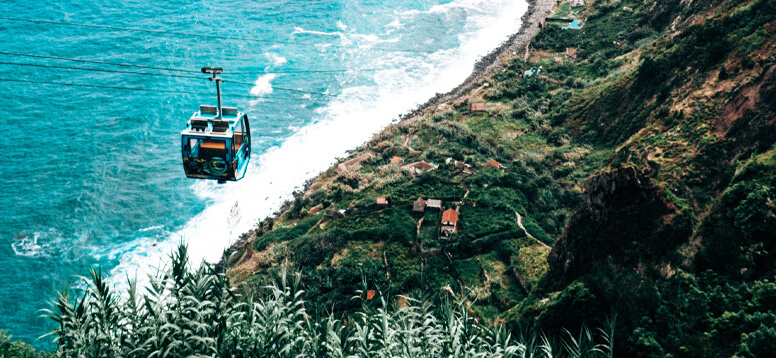 São Jorge Island, a unique destination in the Azores with its long and narrow structure, unspoiled natural beauties, and lush vegetation, is especially ideal for hikers. The flat geography of the island makes almost everywhere a walking track. You can walk from Serra del Topo to Fajã da Caldera di Santo Cristo, and from there to the shores of Fajã do Belo and Fajã dos Cubres. High lovers can try their luck through Norte Grande and Urzelina up to Pico de Esperança.
São Jorge is famous for its local cheese called Queijo São Jorge. The unique flavor of the cheese comes from the wild mint that grows on the island. We recommend you try this EU-protected cheese.
13. Culatra Island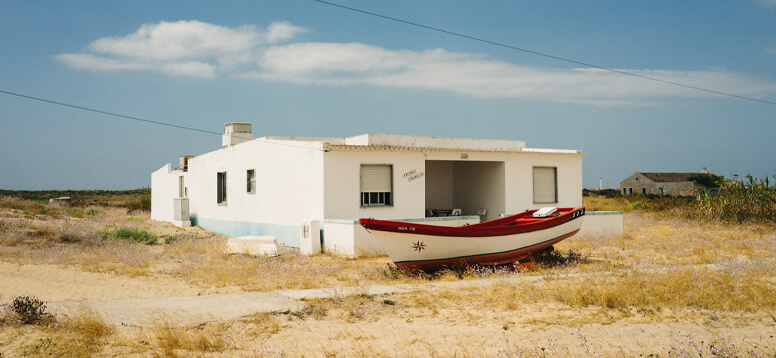 One of the must-see islands of the Algarve region is Culatra. A short ferry ride from Olhão or Faro takes you to this wonderful Portuguese island. It will embrace you with its beautiful beaches and calmness.
Culatra Island is divided into three parts: Culatra, Farol, and Hângares. Wherever you go in these regions, you can take advantage of the blessings of the ocean unlimitedly. Imagine days spent tasting fresh seafood, sunbathing on the beach, and exploring the island's beauty on foot.
14. Graciosa Island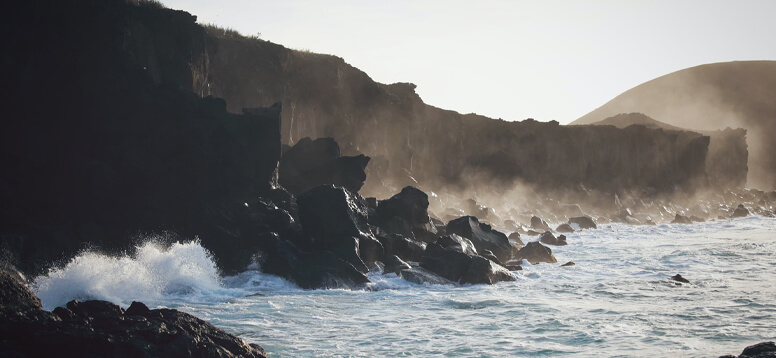 Graciosa, the northernmost island of the Azores, is ideal for relaxation and renewal with its basalt cliffs, deep blue sea, and unique green cover. Despite being a small member of the Azores, there is plenty to see and do on the island. You can go to the village of Santa Cruz da Graciosa to learn about the history and lifestyle of the island. You can take a walk towards Monte Nossa Senhora da Ajuda and look at the beauty of the breathtaking scenery. You'll want to take a photo of this landscape adorned with red-roofed windmills.
The Caldeira crater, a Regional Natural Monument, stands there as a tough target for hikers. You may want to try your luck.
Termas do Carapacho, famous for its thermal pools, and Barro Vermelho Beach, which is full of volcanic cliffs, are among the places you should see.
You might be interested