Seville is a city located in the southern region of Spain, in the province of Andalusia. It is the fourth largest city in Spain and is known for its rich history, stunning architecture, vibrant culture, and delicious cuisine.
Some of the top attractions in Seville include the Alcazar of Seville, a royal palace that features stunning Moorish architecture; the Cathedral of Seville, the largest Gothic cathedral in the world; and the Plaza de España, a beautiful square that features a canal, fountains, and tiled benches.
Seville Airport (SVQ), also known as San Pablo Airport, is an international airport located 10 kilometers northeast of Seville in southern Spain. The airport has a single terminal building divided into two levels. You can find the check-in counters, baggage claim area, and transportation options on the ground floor. The upper level houses the departures area, with various shops, restaurants, and lounges. Seville Airport has connections to many domestic and international destinations, including cities in Europe, North Africa, and the Middle East. It is well connected to the city of Seville by public transportation, including bus, taxi, and train services.
Travelling from Seville Airport to City Centre
You can use one taxi, bus, or private airport transfer option from Seville Airport to Seville city centre. The airport is connected to the city by a wide main road. The public transport option is cheap, but the journey takes a long time. The city centre can be reached in 20 minutes by private car from Seville Airport. The road distance is between 11-12 km.
Taxi from Seville Airport
How to get from Seville Airport to the city centre by taxi? Seville Airport taxis provide transportation to the city centre in 20 minutes, depending on traffic. Most taxis in Spain are reliable, mainly when used at designated taxi stands, but the drivers' English is not good enough, and you may have communication problems. Taxi from Seville Airport to the city centre can cost 40 euros. But if you have a lot of luggage, they may ask you to pay extra. Seville Airport taxi fares are different for night and day.
Bus from Seville Airport
The Seville Airport bus stop is just outside the main terminal building, next to the taxi rank. Buses departing from the airport are much cheaper than taxis. However, it is not comfortable or convenient. Also, the journey takes a long time and stops at too many stops, which can be tiring. A bus ticket to Seville can be purchased from the driver, costing around 5 euros for a single ticket.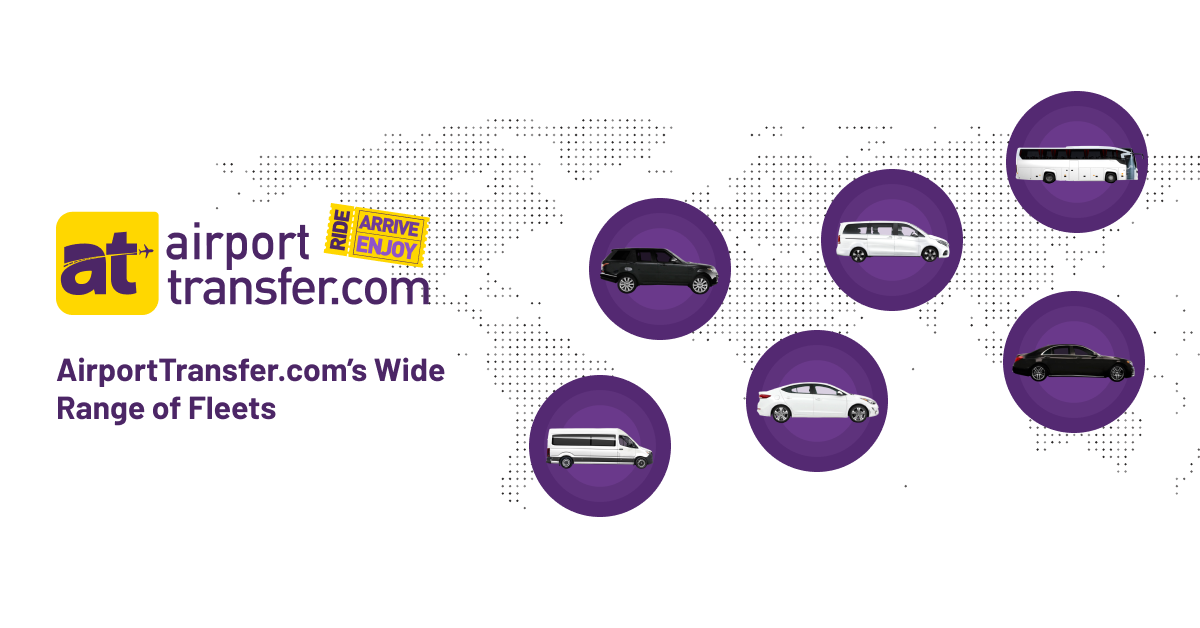 Private Transfer from Seville Airport to City Centre
You can reach the city centre quickly and comfortably by booking a private transfer from Seville Airport to the city centre. Your private driver can speak English, is polite and will pick you up from the airport at your desired time and take you to your hotel. AirportTransfer.com's vehicles are the latest models, fully maintained and offer you a great Seville Airport transfer experience with Spain's most professional chauffeurs.
For a punctual, hassle-free, reliable transfer experience, you can make a reliable reservation on airporttransfer.com within minutes. You are entitled to free cancellation up to the last 48 hours, and you can use your 100% refund right in any case. Depending on your Seville holiday, you can choose from vehicle types such as SUV, Minivan, Sedan, Executive Sedan, minibus and limousine. Seville Airport transfers are fixed prices, and you will not be asked for additional fees afterwards. Choose AirportTransfer.com for a reliable and flawless transfer to Seville at the best prices!
The best Seville Airport transfer reviews at airporttransfer.com!
Frequently Asked Questions
You might be interested