Luxembourg Airport, also called Luxembourg Findel Airport, is the main airport in Luxembourg, serving the Grand Duchy and its capital city, Luxembourg City. It is located approximately 6 kilometres (4 miles) east of the city and is the only airport in the country. Despite its small size, the airport boasts a single terminal building and handles many passengers annually.
The city of Luxembourg is an important financial centre both in Europe and worldwide. It is also the seat of some of the most important institutions of the European Community, including the Court of Auditors and the Court of Justice. Its leading economic and political role has made the city an active cultural centre, with numerous museums, libraries, and research institutes.
Luxembourg City is also a destination more for business than for tourism. However, whatever the reason for the visit, we recommend conceding a few hours to discover - or rediscover - some splendid works of art.
A walk through the historic centre of the capital with its Grand Rue, full of luxury stores; a visit to the gothic cathedral of Notre Dame, built in the 17th century and home to the tombs of the Grand Dukes of Luxembourg; and finally, the Grand Ducal Palace, the official residence of the Grand Dukes since 1895.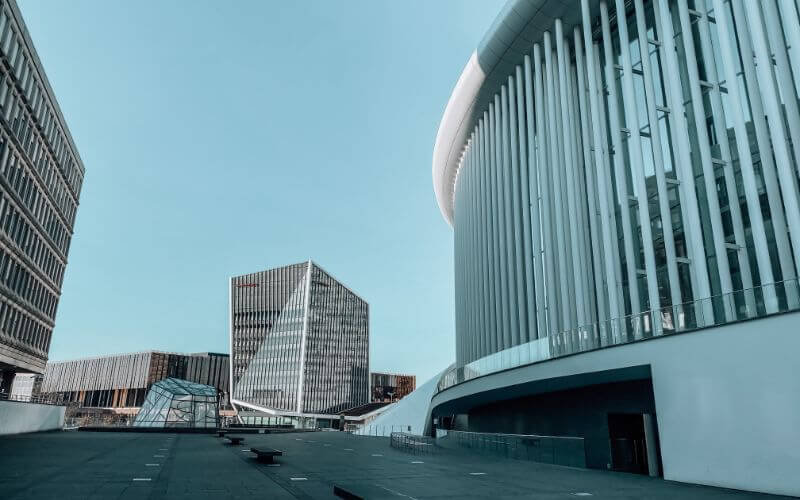 Luxembourg Airport Transportations to the City Center
What do you know about Luxembourg? It is a small country. Even tiny. People go there mainly to work. It is officially called the Grand Duchy of Luxembourg. Did you know that there are many things to do in Luxembourg? Luxembourg city centre is a beautiful and captivating destination that will exceed your expectations. To reach the city, you will need to fly into Luxembourg Airport. Once you arrive at the airport, you will need to figure out how to get to the Luxembourg city centre.
After arriving at the airport, you will ask, "How do I get from Luxembourg airport to the city?"
There are 3 options for getting from the airport to the city centre, including Luxembourg Airport bus, taxi, and private airport transfer. Car rental is not recommended due to the high costs. Luxembourg Airport has no tram service which connects the airport to the city centre. However, it is expected that the extension of the Luxembourg City tram network to reach Findel Airport will be finished by 2024
When you arrive at the city centre, you will surely be impressed by the charm and beauty of Luxembourg City. How Far Is Luxembourg Airport from City Centre? Luxembourg Airport is located just outside the city, approximately 8 kilometres from the city centre (Place Guillaume II).
Public Transport - Bus
Buses on line 16 and line 6 run every 10 minutes and serve the route to Bertrange and Luxembourg Airport. The centre of Luxembourg City is halfway along its way. On Saturdays, the bus from Luxembourg airport to the city centre runs every 20 minutes, and on Sundays every 30 minutes according to the bus 16 Luxembourg airport timetable.
On the way to Luxembourg City, "bus 16 and bus 6 Luxembourg airport" makes several stops at various locations, Kirchberg, near Luxexpo, ECCL Luxembourg, Philharmonie Luxembourg, the European Parliament, and the Museum of Modern Art (Mudam).
Good to Know: With a Luxembourg private airport transfer service, you can customize your itinerary to visit the historical places you want to see in Luxembourg rather than following a predetermined route.
Starting March 1, 2020, you can ride on Luxembourg's public transportation without purchasing a ticket.
The Luxembourg City railway station-Gare Centrale, located south of the city centre, can be reached by bus 29, which takes about 20 minutes to get there. This line is convenient because it operates every 15 minutes from Monday to Friday, with service hours from 16:46 to 23:48.
Is there a direct bus from Luxembourg airport to the city centre?
There are a few options for getting to the city centre from the airport. One way is to take the bus - lines 16 or 29 run every 10-15 minutes and can take you to the city centre, passing through the Luxembourg Central Train Station. The train station is located about 10 kilometres from the airport.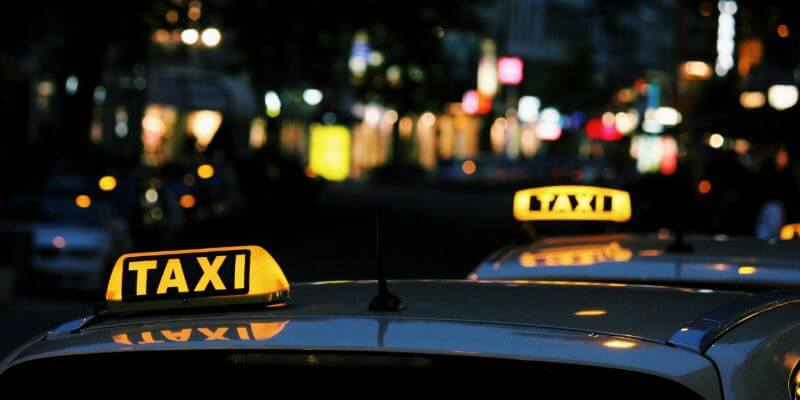 Take a Taxi
Suppose you're arriving at the city centre from Luxembourg Findel Airport Lux and want to consider your transportation options. In that case, an airport taxi service is one possibility. However, a taxi will cost more for the trip from the airport to the city centre than other transportation options.
One potential inconvenience of using a taxi to get to the Luxembourg city centre from the airport is that it may be difficult to hail a cab or find a taxi rank with available vehicles. This can lead to delays in getting to your destination.
Luxembourg Airport Private Airport Transfers
As you see, there are many reasons for someone to visit this city. There are also many attractions to do. So, you want to travel from Luxembourg airport and don't want to wait in line for an airport transfer by taxi at an exorbitant price to see this fantastic city. In that case, the airporttransfer.com transfer service is for you.
Through airporttransfer.com, you can book your private transfer to any destination in Luxembourg. How do I get from Luxembourg airport to the city center? Avoid the inconvenience of waiting for public transportation or utilizing unreliable taxi and airport shuttle services at Luxembourg Airport. Choose AT service for reliable private transportation from the airport or hotel.
Our driver will be waiting for you in the arrivals terminal with a welcome sign with your name and will take you in the selected car directly to your destination; the vehicle will be available only for you, your family, or your group, without having to share it with other people. Drivers do not charge for any delays.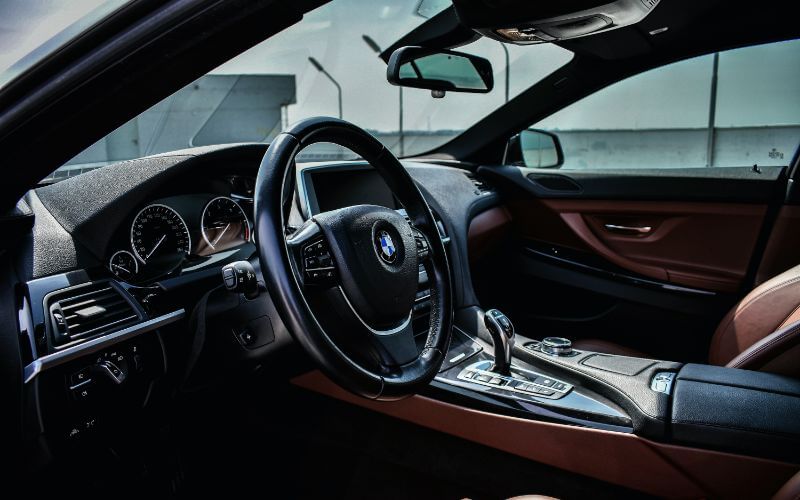 Airporttransfer.com offers a range of features and benefits that make it a convenient and reliable choice for private airport transfers Luxembourg. Some of the reasons to choose Airporttransfer.com include the following:
100% money-back guarantee: This ensures that you can book confidently, knowing that you'll receive a full refund if unsatisfied with the service.
Comfortable and clean vehicles: You can choose from a range of vehicle options that are well-maintained and clean, ensuring a comfortable ride.
Additional service choices: Airporttransfer.com offers a range of other services, such as pet-friendly vehicles, equipped for cycling and skiing, and elderly and disabled care assistants.
No additional fees or hidden costs: Airporttransfer.com's pricing is transparent, with no hidden fees or extra charges.
Payment options: You can choose from various payment options, including credit card, PayPal, and TransferWise.
Free cancellation: You can cancel your reservation 48 hours before arrival without penalty.
Pet-friendly vehicles: If you're travelling with a pet, you can choose a car that accommodates pets.
Baby seats: You can request a baby seat for your ride.
No need to tip: Airporttransfer.com's drivers do not expect a tip, saving you the hassle of figuring out how much to tip.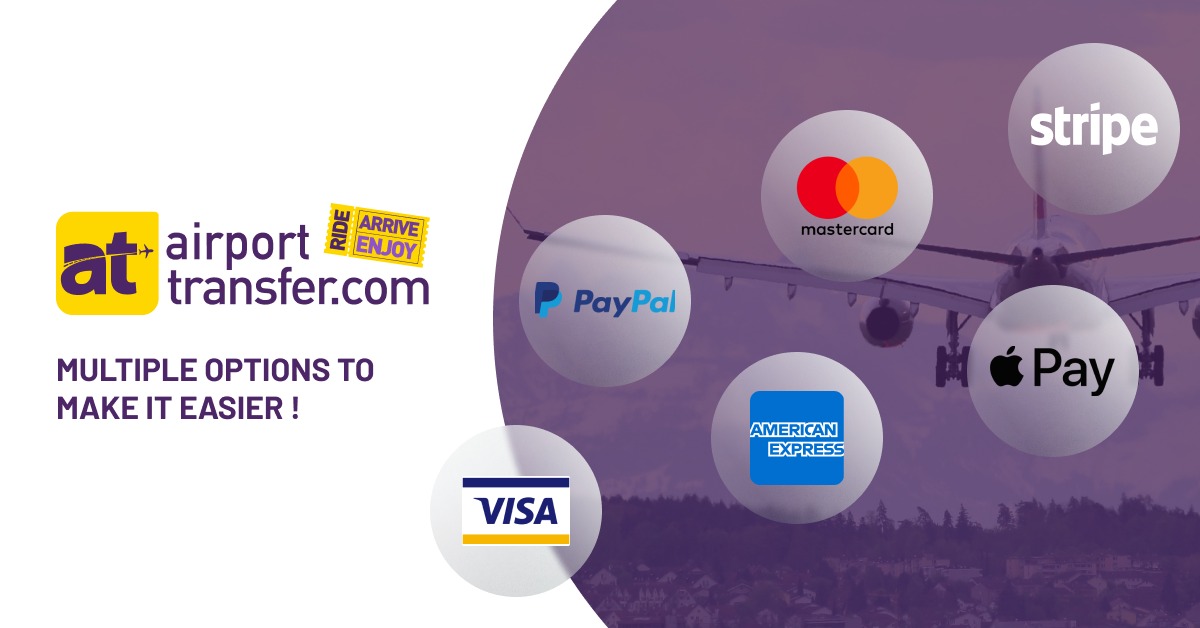 Overall, Airporttransfer.com offers a range of features and benefits that make it a convenient and reliable choice for private airport transfers. You can book in advance for a private transfer to pick you up from Luxembourg Airport and take you to your destination. The company offers a range of vehicle options to accommodate different group sizes and needs, including sedans, minivans, SUVs, and limousines. No matter how many passengers you have, there will be a vehicle that can accommodate everyone.
The customer services are available 24/7 for all of your reservation needs. You can contact the company via Whatsapp or visit the website to book a private airport transfer. The booking process is quick and easy, with just a few simple steps to make a reservation.
How long does it take to get from Luxembourg Airport (LUX) to City Hotel, Luxembourg? It's always a good idea to consider booking your private Luxembourg airport transfer option by considering cost, convenience, and travel time. A private airport transfer is the better option for getting from Luxembourg Airport (LUX) to City Hotel in Luxembourg, which may be affordable. BOOK NOW! This service typically involves a driver picking you up at the airport and taking you to your hotel in a private vehicle. The journey takes about 17 minutes, depending on traffic.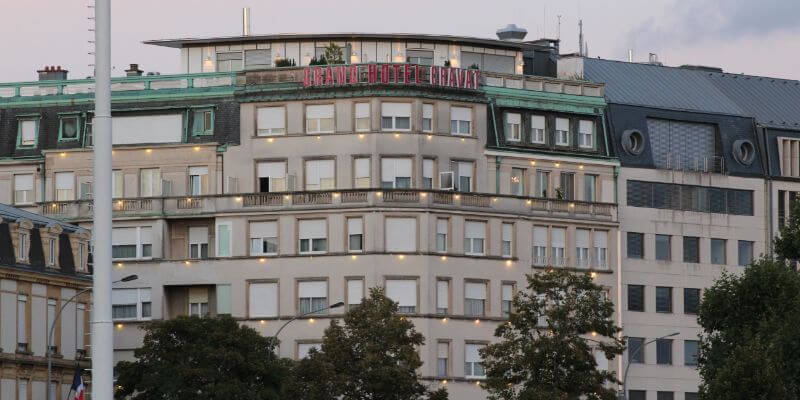 Luxembourg Hotels: The Top 3 Best Places to Stay
If you like the city's atmosphere, but at a leisurely pace, we recommend staying in one of the many hotels in the capital.
Luxembourg Airport to Grand Hotel Cravat
Grand Hotel Cravat is located in the centre of Luxembourg City and offers guests large rooms with views of the Gëlle Fra War Monument and Notre Dame Cathedral. The hotel also has a restaurant and bar.
Star: ★★★★
How to get from Luxembourg Airport to Grand Hotel Cravat
For a quick and efficient way to get to Grand Hotel Cravat, airporttransfer.com offers a door-to-door transfer service with professional drivers. This is convenient if you want to reach the hotel without wasting time.
Luxembourg Airport to Hotel Le Place d'Armes
The charming hotel Hôtel Place d'Armes is set in four exquisite neoclassical buildings from the late 19th century and is situated just across from the magnificent Notre-Dame Basilica in the centre of Old Montreal.
This beautiful hotel blends tradition and contemporary with a spa, gym, conference rooms, restaurants, and a rooftop terrace with city views. Hôtel Place d'Armes is a great option if you're seeking a special and unforgettable experience in Montreal.
Star: ★★★★★
How to get from Luxembourg Airport to Hotel Le Place d'Armes
Airporttransfer.com provides a door-to-door transfer service with experienced drivers for a speedy and effective method to travel to Grand Hotel Cravat. This is a practical choice if you want to get to the hotel quickly.
Luxembourg Airport to Hotel Le Royal
Le Royal in Luxembourg offers guests the convenience of having a variety of dining options, a shop, and a beauty salon under one roof. Because every concierge is a part of the prestigious Les Clefs d'Or association, service is even more individualized and attentive.
Star: ★★★★★
How to get from Luxembourg Airport to Hotel Le Royal
Airporttransfer.com offers airport transfer services from Luxembourg Airport that will take you directly to the doorstep of Hotel Le Royal, eliminating the need to carry your luggage through the streets searching for your hotel.
You might be interested
Browse Airports for Airport Transfers