Lisbon is a city that fascinates tourists in every way. There are so many places to do, travel, and places to visit here. However, when you arrive at your destination beforehand, you must go to your hotel and arrive peacefully. You can get from Lisbon Airport to the city centre by bus, railway, private airport transfer, or taxi.
Lisbon Airport (LIS), also known as Humberto Delgado Airport, is the main international airport serving Lisbon, Portugal's capital city. It is located approximately 7 km northeast of the city centre and has domestic and international flights. LIS is the largest airport in Portugal and offers a range of facilities, including shops, restaurants, and transportation services. How to get to the city center from Lisbon Airport, Portugal's more popular airport? Here are all the means of transport and useful information for Lisbon visitors:
Getting from Lisbon Airport to city centre
As an airport passenger and a tourist, there is no need to stress about transportation! What are the affordable, economical, reliable, and punctual means of transportation from LIS to Lisbon city center? You will find them all below. These are the various ways to get from the Lisbon airport to the city center: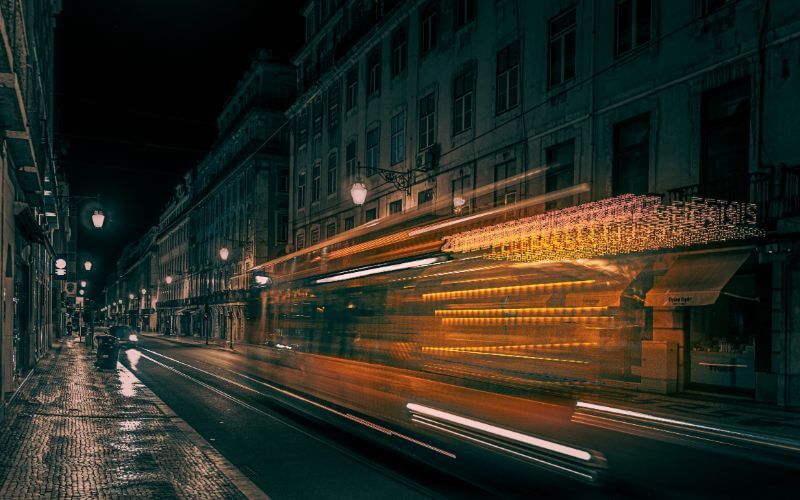 Aerobús: The Lisbon Airport shuttle Aerobus will take you to the city in 30-40 minutes. The service leaves every 20 minutes between 7:30 am and 11 pm. This bus is directly connected from the LIS to the center of Lisbon. Each ticket is €4 for adults/€2 for children, including 24-hour access to all public buses in Lisbon.
Metro: You can get from Lisbon Airport to the city by metro. The Lisbon Airport metro service is a quick option to get to the city centre. The Lisbon Metro operates daily, including weekends, from 6:30 a.m. to 1:00 a.m. There are two types of tickets to travel on the Metro: 1) Occasional tickets to top up the Viva viagem card; 2) Frequent tickets/passes to top up the navegante card. The Lisbon metro, a single ticket, costs € 1.50.
Local buses: The transport company Carris offers 5 bus routes between Lisbon Airport and the city center. A one-way ticket costs € 2 - 5.
Taxi: Lisbon Airport taxis typically fee at least 20% more from 9 pm - 6 am. How much is a taxi from Lisbon Airport to city centre? Airport taxis Lisbon costs around € 35 to get to the city center. You should know the price before getting in the taxi and avoid surprises.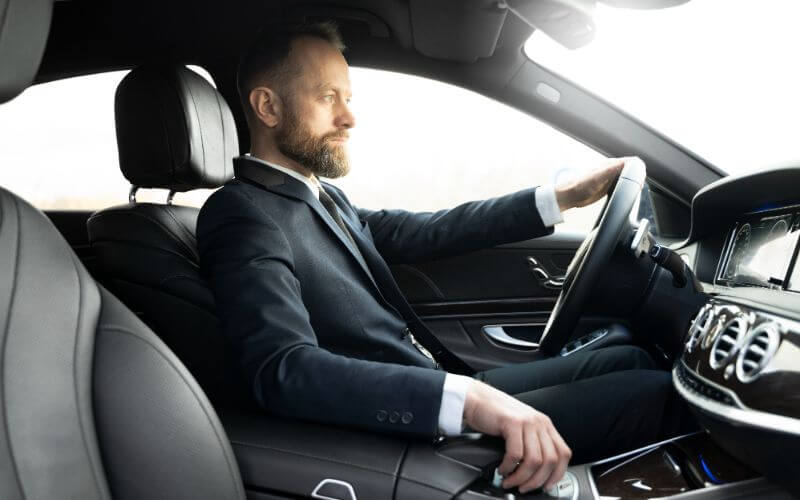 Private Transfers from Lisbon Airport to City Centre
AirportTransfer.com provides the best transfer service from Lisbon Portela Airport to the city centre. For reliable, punctual, safe, and comfortable Lisbon transfers, you can pre-book private airport transfers on airporttransfer.com with three simple steps.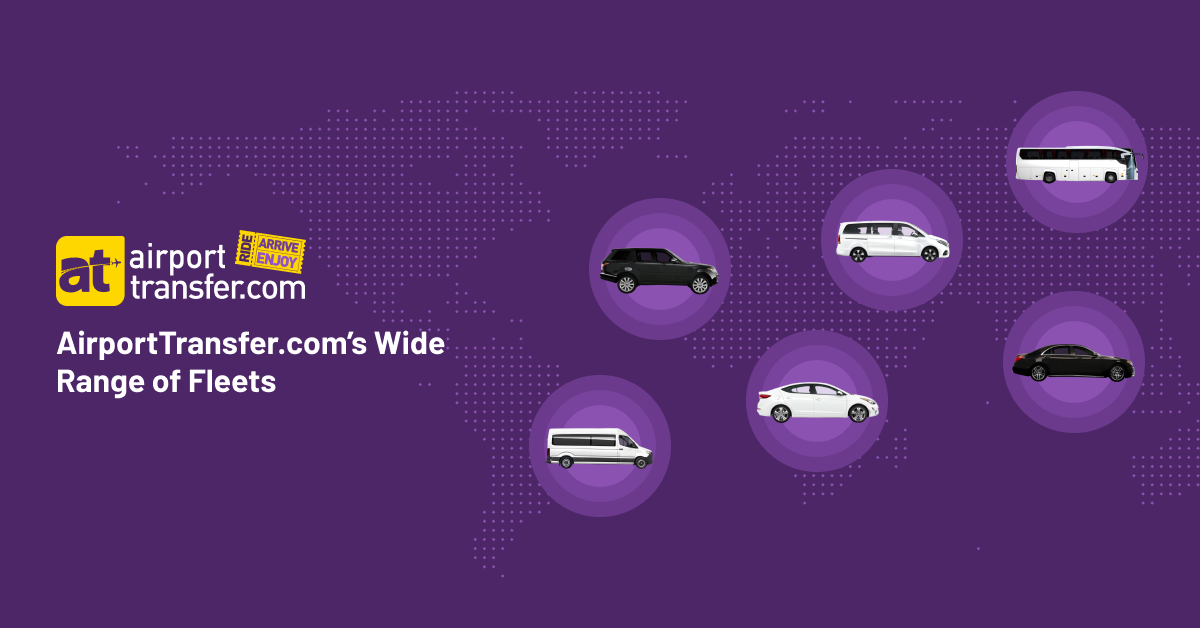 You can choose Sedans, Minivans, SUVs, Executive Sedans, Busses, Limousines, Minibuses. AirportTransfer.com has wide range of vehicle types for your needs. Make a private airport transfer reservation with the best rates for Lisbon Airport transfers to the Lisbon city centre. Get hygienic, punctual, and easy transportation to anywhere in Lisbon, Portugal, for a fixed price with AT. Enter your pick-up and drop-off locations and a number of luggage, choose one of Lisbon's best ground transportation companies and make your payment. Your Lisbon transfer is ready before you board the plane. If you are wondering about the best Portugal airport transfer reviews for worldwide, you can check this site! Contact our customer care team on Whatsapp 24/7 for any questions or suggestions! Also, here are the all payment methods of AirportTransfer.com for Lisbon Airport Transfer: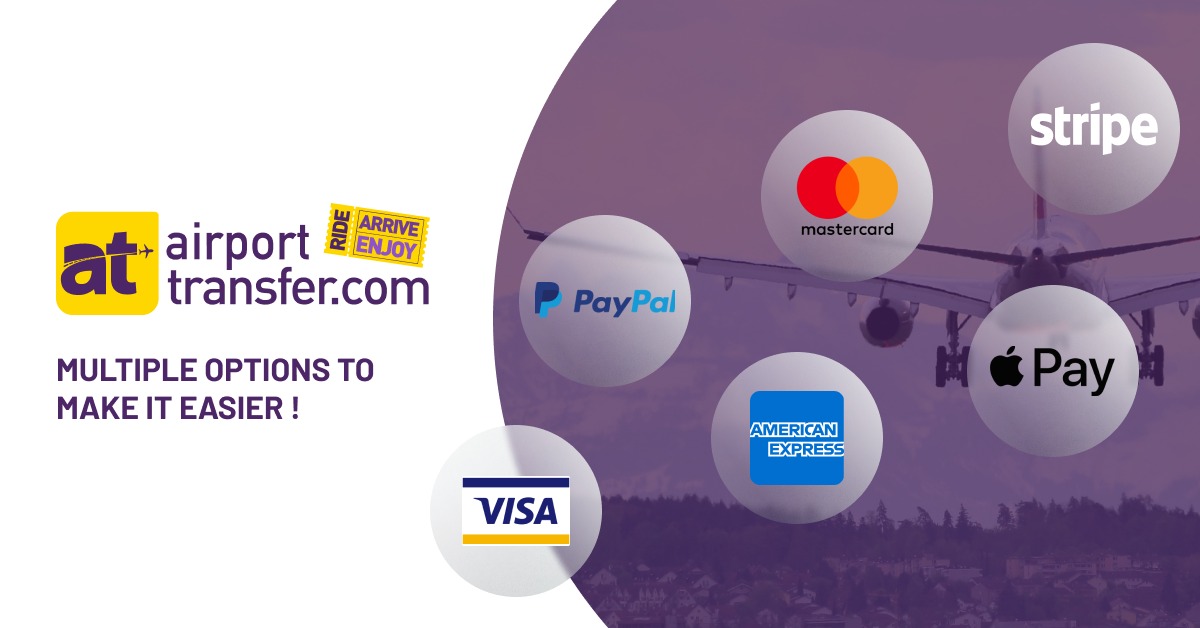 The best airport Lisbon transfer to the city center, from Lisbon Airport to Cascais, from Lisbon Airport to Sintra or to any destination you want, which you can cancel free of charge up to the last 48 hours, and enjoy fixed fees. Finally, AT drivers never ask you to tip.
Frequently Asked Questions
You might be interested