Kuwait City is Kuwait's capital and largest city, located on the eastern coast of the Persian Gulf. It is the country's political, cultural, and economic centre and home to many important government institutions, businesses, and cultural attractions. Kuwait Airport is the main airport serving the country of Kuwait, located approximately 18 kilometres south of the capital city of Kuwait City. The airport is the hub for Kuwait Airways and Jazeera Airways and serves as a base for several other airlines. How to get from Kuwait International (KWI) Airport to the City Centre?
Travelling from Kuwait Airport to City Centre
There are several different options for transportation from Kuwait airport to the city centre; bus, private airport transfer and taxi.
Taxi from Kuwait International Airport
It is possible to go to the city centre by Kuwait Airport taxis. The airport taxi rank is located outside the arrivals section of both terminals. How much is a taxi from Kuwait Airport to the city centre? Kuwait Airport taxi fares are determined depending on the distance and the number of passengers. It costs around 15-20 Kuwaiti dinars (KWD) on average. Taxi drivers are unlikely to speak English. Finally, it is useful to check the taximeter and pay attention.
Bus from Kuwait Airport to the City Centre
Going to the city centre from Kuwait Airport by bus is possible. Public Transport Corporation (KPTC) has several bus lines from the airport to surrounding areas, including the Kuwait city centre. The airport bus stop is right next to the taxi stands. The fee is approximately 350 fils per person. Kuwait Airport bus fares are accepted in cash. You can also pay bus fares with the KPTC Smart Card.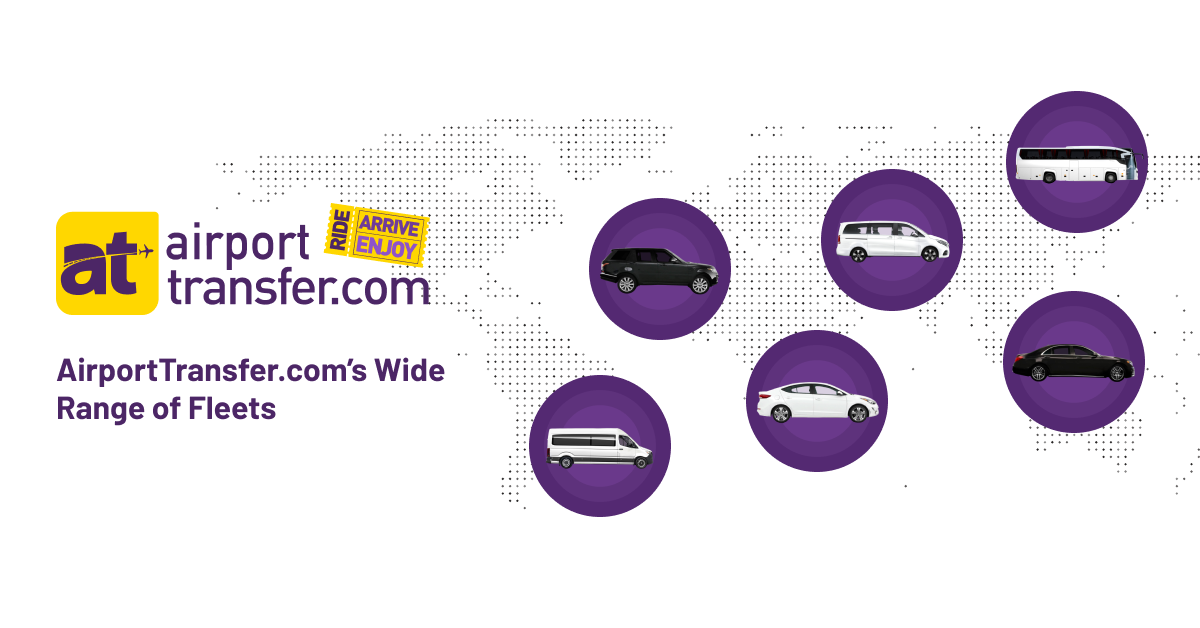 Private Transfers from Kuwait Airport to the City Centre
It is possible to reach the city centre from Kuwait Airport by private airport transfer, apart from buses and taxis. AirportTransfer.com, Kuwait Airport transfers are 100% money-back guaranteed and can be cancelled free of charge up to the last 48 hours.
The vehicles are the latest model, clean and comfortable. Drivers can speak English and are professional and licensed. They enjoy helping passengers and providing them with a reliable transfer service. You can reach your destination quickly with the airport pick-up service on time. You can choose from various vehicle types such as SUV, Sedan, Minivan, Executive Sedan, Limousine or Minibus and compare prices.
Your payments are made online and securely when booking a Kuwait Airport transfer. Payments are completed by credit card, Apple Pay and Pay pal. It is possible to make an end-to-end journey by taking a private chauffeured transfer service with the best price guarantee. Prices are fixed when booking, and you will not face any additional charges afterwards.
For example, you can contact your driver for any extra service you may need during your journey; baby seat, bike rack, pet-friendly vehicle, handicapped vehicle, etc. You can reach the AT Professional Support Line team from the Whatsapp support line for all your questions, suggestions and comments.
The best Kuwait Airport transfer reviews are on AirportTransfer.com!
Frequently Asked Questions
You might be interested