When you arrive at Ibiza Airport IBZ, a must-visit destination is the charming town of San Antonio, or Sant Antoni de Portmany, located on the western coast of the Spanish island of Ibiza. The town is especially known for its must-see beaches, non-stop bustling nightlife, and world-famous sunsets.
It does not matter if you are a party-goer or a nature-lover, as San Antonio Bay exceeds expectations of anyone, thanks to the town's wide range of activities and attractions, from watersports and beach parties to historic landmarks and cultural events.
Travelling from Ibiza Airport to San Antonio
As for the options for travelling from Ibiza Airport to San Antonio, although there are several options to get to San Antonio from Ibiza Airport IBZ, each has its ups and downs regarding travel time, price range, availability, comfortability, etc.
Bus from Ibiza Airport to San Antonio
Regarding public transportation from Ibiza Airport to San Antonio, taking the bus from Ibiza Airport is the only viable method as there are no other public transportation devices other than buses. One-way ticket prices start from as little as 4 Euros. However, you might be wrong if you want to take the bus from Ibiza Airport to San Antonio, thinking that public transportation will be more affordable.
Although 4 Euros for a one-way ticket is a good option, it might not be an option as the Ibiza Airport to San Antonio bus timetable is between 7:15 am and 11:15 pm. So, if you want to use the bus from Ibiza Airport to San Antonio Bay, you should book your Ibiza Airport flight accordingly.
However, note that if you plan to book your flight according to the timetable of the L9 bus from Ibiza Airport to San Antonio, it is most likely that your flight tickets will be much more expensive because of the high demand for the tickets around that period. For that reason, if you think of travelling to San Antonio by bus solely because it would be the cheapest option, you could spend that money you saved on a more expensive plane ticket. When it comes to the length of the journey by bus, it is estimated to be from 40 minutes to as long as 1 hour and 50 minutes, depending on traffic and the number of stops the bus makes along the way.
Also, travelling to San Antonio by bus might not be the best decision for those with enough luggage. That is because the buses are so crowded that, often during peak season or in busy periods, travellers must stand throughout the trip.
Taxi from Ibiza Airport to San Antonio
Another viable option to travel from Ibiza Airport to San Antonio is the Ibiza Airport Taxi. Taking a cab to San Antonio has its benefits, the first being the short travel time. The journey from the Airport to San Antonio Bay takes approximately 35 minutes. However, the time from Ibiza Airport to San Antonio can vary depending on traffic conditions.
Also, taking an Ibiza to San Antonio taxi can be as cheap as 50 Euros. However, travellers should remember that, even though Ibiza Airport to San Antonio taxi price is often cheap, it might come up with additional charges for luggage, late-night journeys, and public holidays.
Regarding availability, timetable, and comfortability, taxis are readily available at the airport terminal 24 hours a day, 7 days a week, and operating more taxis every time flights arrive at Ibiza Airport. Taxis also have been reported to be rather comfortable and to have friendly drivers. However, it is also often seen that some taxis lack child seats or there have been some communication issues with the drivers since not all speak English.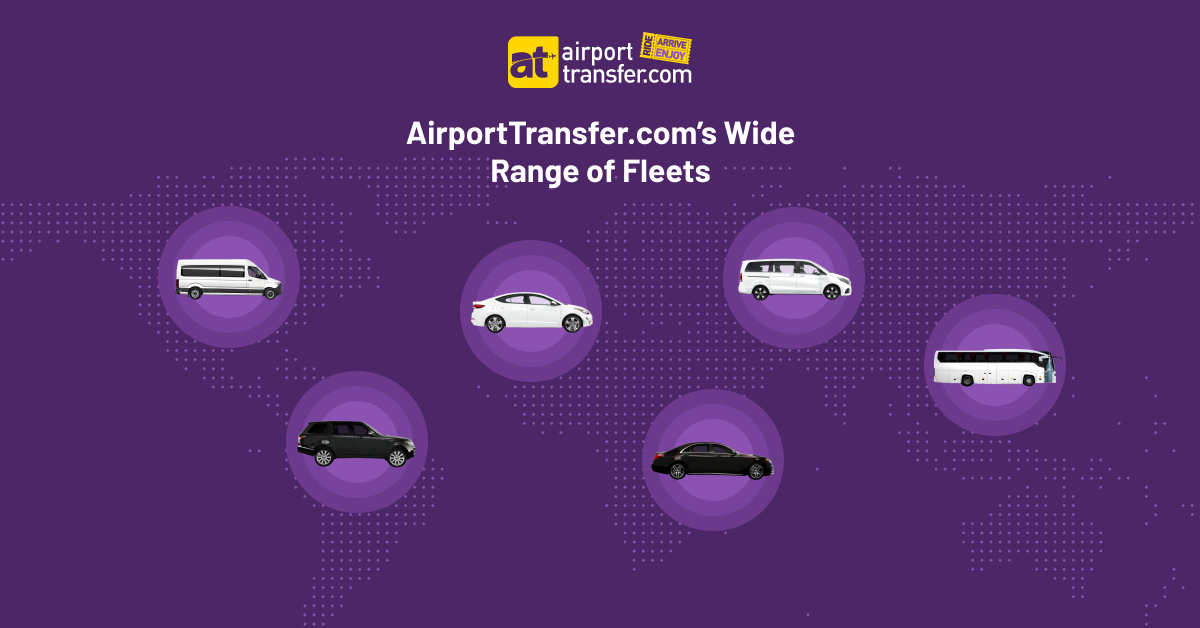 Private Transfers from Ibiza Airport to San Antonio
AirportTransfer.com offers the option of booking a private transfer from Ibiza Airport to San Antonio, ensuring your journey is smooth, safe, and comfortable. To provide the smoothest Ibiza Airport transfer, the company works with reputable road transport companies in Spain to ensure that you are provided with licensed and professional drivers for your transfer. With door-to-door private transfer services, you can relax and enjoy the journey to your destination while English-speaking, polite, and helpful chauffeurs take care of your needs.
Booking your transfer with AirportTransfer.com is easy and convenient. You can make your reservation simply and complete your secure payment using credit cards, PayPal, or Apple Pay. The company also offers a 100% refund and free cancellation for the last 48 hours, ensuring you can change your plans if needed. A 24/7 Whatsapp support line is also available for any issues, suggestions, or questions about your Ibiza Airport transfer.
AirportTransfer.com provides a variety of vehicle types to choose from, including sedans, executive sedans, minivans, SUVs, limos, and minibuses, ensuring that you find the perfect fit for your group. In the notes section, you can compare prices and share any extra services you require with your driver.
Whether you need to get from Ibiza Airport to San Antonio or any other destination on Ibiza Island, you can trust your private driver to provide a safe and secure journey. With end-to-end secure Ibiza Airport transfers at the best prices, you can enjoy a great travel experience with AirportTransfer.com.
Book your transfer today and experience the convenience and comfort of private transfer services in Ibiza!
The best Ibiza Airport transfer reviews at airporttransfer.com!

Frequently Asked Questions
You might be interested