This summer, go to one of the best places to camp in Europe, in the heart of nature! Here are 17 of the most beautiful campgrounds in Europe! Free camping is one of the most accessible ways to discover a country or a continent at a lower cost.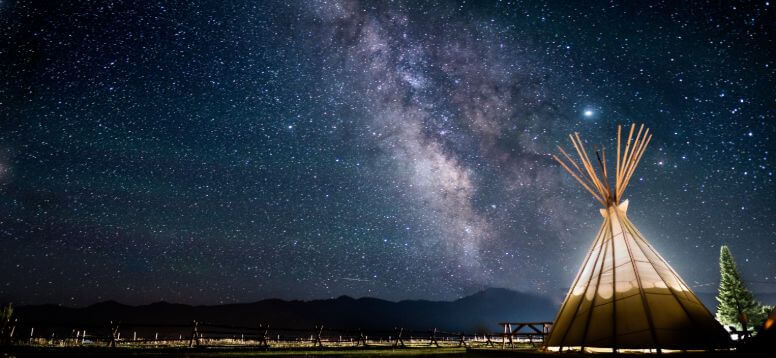 🏕️ Grab your tent and off you go to discover Europe, from Swedish lakes to Greek beaches – with hiking, flora and fauna discovery and stargazing on the program Free camping places in Europe.
What is the best campsite in Europe? Where can you wild camp in Europe? Is camping popular in Europe? Overview of the most beautiful and best camping sites in Europe:
1. Camping La Pointe, Brittany, France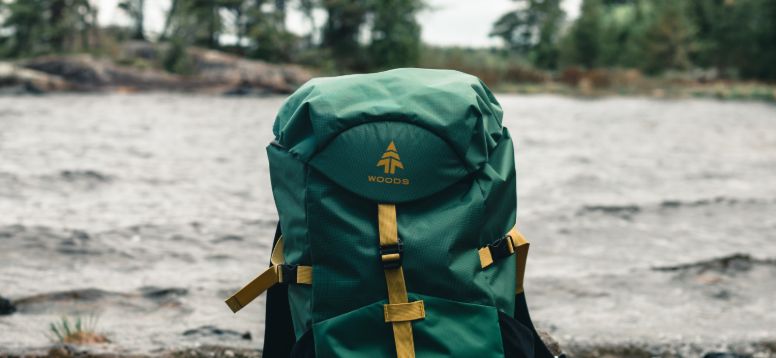 Land in one of the spacious spots on the banks of the Aulne – where you can fish for salmon (with a permit) in the nearby rivers.
Is wild camping legal in Europe? The masters of the place deliver the pastries to your tent every morning and encourage you to observe, with a glass of wine in hand, the wild camping life (red deer, squirrels, woodpeckers, owls, etc.).
The location of the campsites in Europe also allows you to explore the rest of the Crozon peninsula. It will be helpful to learn! How to Save Money When Traveling?
2. D'Olde Camp, Ansen, The Netherlands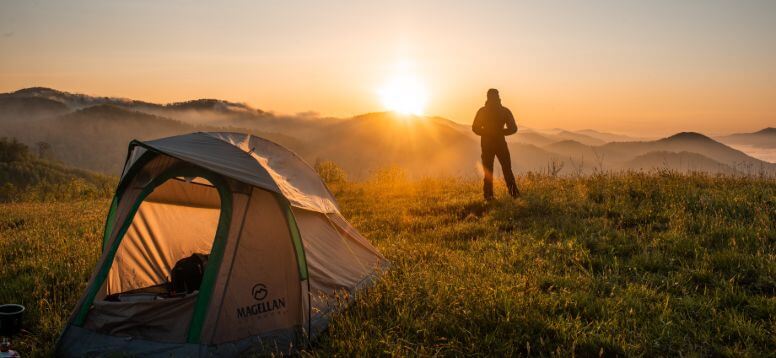 This wooded site has a choice of pitches in the open field or more private pitches, and some personal touches like coffee service each morning, hot bread to order, barbecues, outdoor pizza oven and find free wifi.
It offers all the benefits of a country location without the feeling of being rudimentary.
Goats, donkeys, chickens and rabbits are your neighbors – kids can feed them with the farmer and get a "farmer's diploma".
3. Camping de la Cascade, Coo, Belgium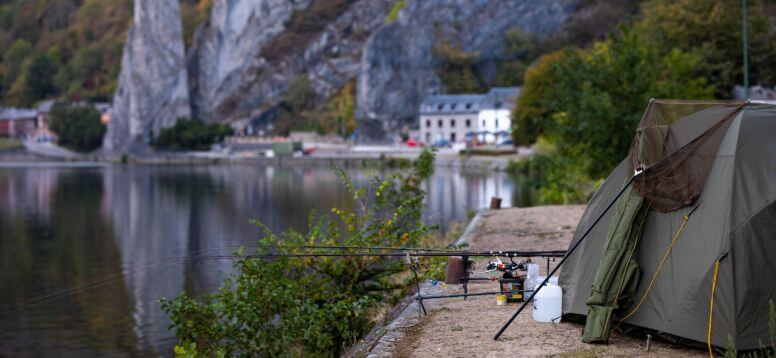 This small campsite is located on the Le Amblève river in the Ardennes, a region of forests and rolling hills.
Here, campers can fish, swim, walk, cycle and stroll through the uncrowded landscape, while cars are parked remotely (no vehicles remain on the pitch of your tent once unloaded).
Nearby, in the village of Coo, there are waterfalls worthy of a fairy tale.
And to top it off, you can sample the famous Belgian beer – you can order 15 different ones from the on-site bar.
4. Zur Muhle, Black Forest, Germany
Not to be confused with a site of the same name in Bavaria, Zur Muhle offers terraced pitches with a view of the hills between the trees. The focus of the best places to camp in Europe is on relaxation - it's a peaceful site - no clubs or playgrounds.
Best Victorian camping sports is a creek for paddling, and guided walks and cycle routes for the more energetic. With fresh bread available to order and a few grocery stores on site, it's the perfect place to laze around and do nothing at all.
5. Camping Mexico, Bregenz, Austria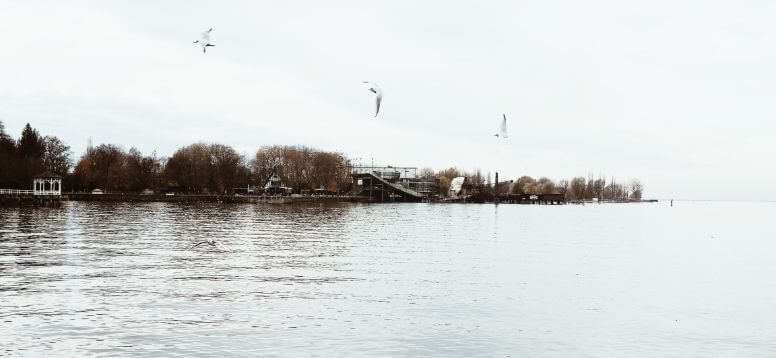 There are not many camping spots where you will have a view of two other countries from the opening of your tent, but Camping Sites Mexico is not like other camping in Europe.
If you say best places to go camping near me, close to the shore of Lake Constance – a huge body of water that borders Austria, Germany and Switzerland, it offers the opportunity to swim in the best camping sites in the lake district after a day of walking or sightseeing. And there is a lot to see. An easy-to-follow cycle path runs along the site and around the lake. Then, when you've had enough, jump on one of the trains to visit the surrounding towns of your choice.
6. Camping Lindenhof, Bern, Switzerland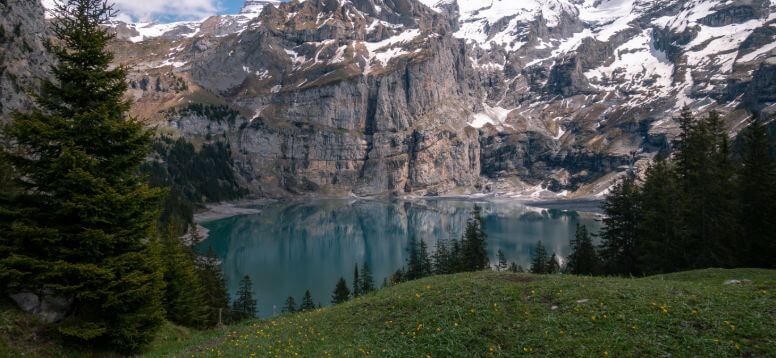 Lindenhof is located in the middle of the vineyard slopes of Seeland, a stone's throw from Lake Biel, Switzerland with a view of the Jura hills opposite. Cycle along rivers, hike to Creux du Van (the Swiss Grand Canyon) or walk through vineyards.
The site itself is eco and family friendly, heating the farm with solar energy and wood from its own forest, while apples and cherries grown in the orchard are sold on site.
7. Wild camping in Sweden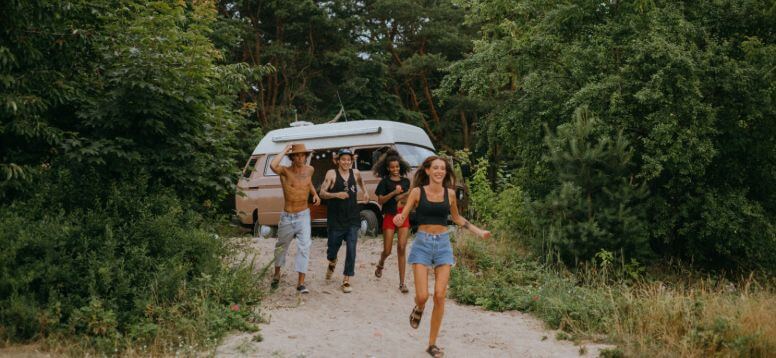 Wild camping in Swedish territories is free camping in Europe and legal. You can pitch a tent anywhere outside of town for up to 2 days. Campfires are not permitted. Note that this law only applies to hikers, cyclists and people traveling by canoe or horseback. People traveling by car are not affected. Travelers traveling in caravans can park them in public car parks, at the end of the streets as well as on the beaches.
8. Quinta dos Moinhos, Braga, Portugal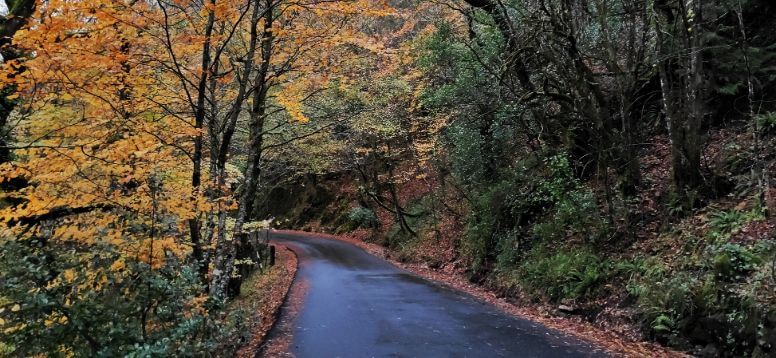 There may only be six pitches, but there's plenty to do at these places to camp in northern Portugal: table tennis, boules, mountain bikes and kayaking.
The nearby village of Vila Nune is worth a detour – especially on Mondays, when the market is open – and a little further afield is Serra da Cabreira, which has hiking trails formed by herds of beasts. Nearby are the Alvao Natural Park and the Peneda-Geres National Park.
9. Camping Port Massaluca, Catalonia, Spain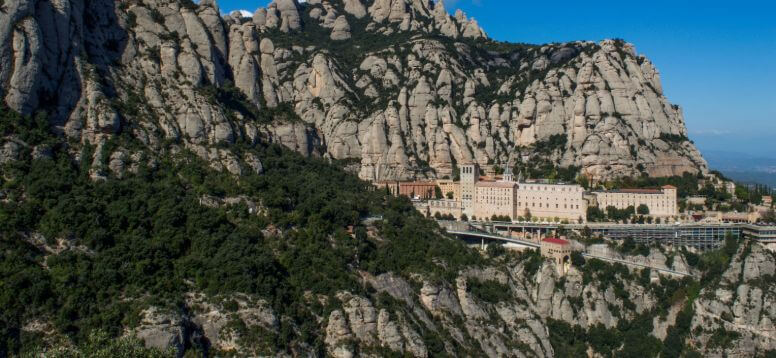 Griffon Vulture, White- bell tent Swift, Peregrine Falcon. If you are already looking for good camping spots near me and looking for your binoculars, this Catalan free camping place in Europe, located about 200 km west of Barcelona, ​​will not disappoint you. At the confluence of the Matarrana and the Ebro, under the sandy and spectacular cliffs, all these birds can be observed nesting in the rocks above the free camping places in Europe.
If you're more into zander, carp, bass, perch and catfish, then you'll be in your element too, as this is also the perfect place to fish –although there is competition from local kingfishers, herons, cormorants and grebes, of course. A great guide! How to Travel Solo?
10. Camping Nature Ferie, Hals, Denmark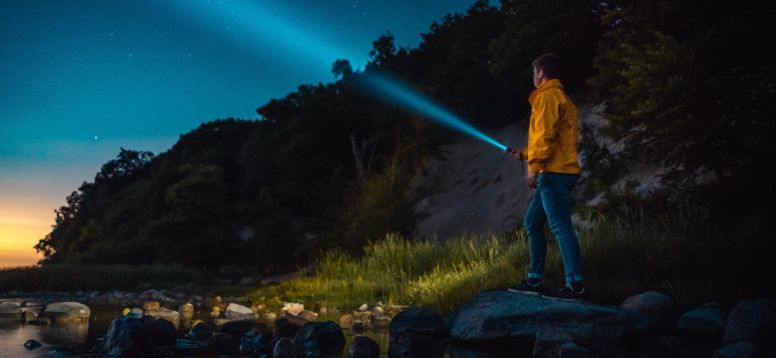 If you say best places to camp near me, iIf you thought private beaches were the preserve of five-star hotel guests, think again.
Because for €10 a night campers have easy access to an exclusive stretch of camping sites on the central coast near the northern tip of Denmark and can cycle on a number of cycle routes – try the North Sea Cycle Route or the national number 5, which extends along the entire east coast.
11. The Costa Brava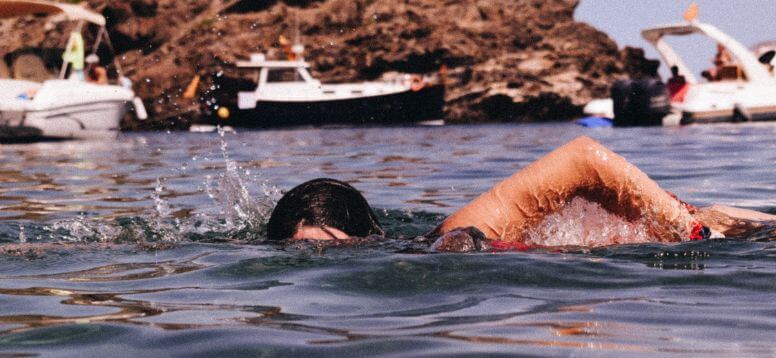 Who thinks of Spain and Costa Brava thinks of the sun, sea and beach. Whoever thinks of Catalonia and Costa Brava also thinks of hiking and natural parks. Costa Brava offers you all of this! A true jewel of Spain, the Costa Brava is the region of the Catalan Mediterranean coast that stretches from France in the north to the Costa del Maresme in the south.
Look at your map of Northern Spain or a France-Spain map! The region is rich in free camping places in Europe and resorts near the beaches.
12. Camp Vala, Mokalo, Croatian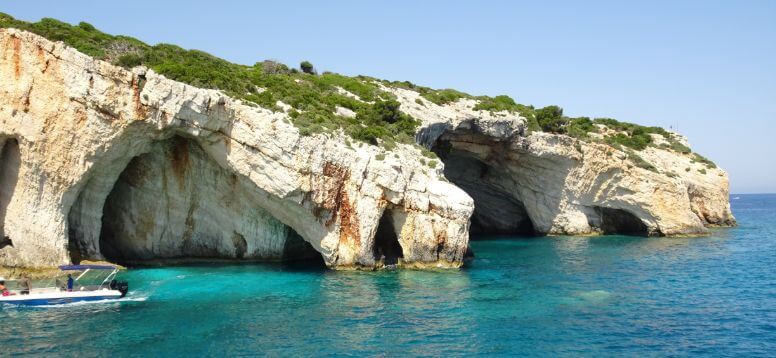 Near the island of Korcula (which would be the birthplace of Marco Polo), this small coastal campsite combines sea, mountain and forest. With pines and olive trees spread across its pitches, shade is assured for the midday heat.
It's also a short walk to a pebble beach where swimmers can spot stingrays, crabs, sea urchins and starfish. There's an on-site pizzeria and a beach bar, both reasonably priced.
13. Camp Liza, Bovec, Slovenia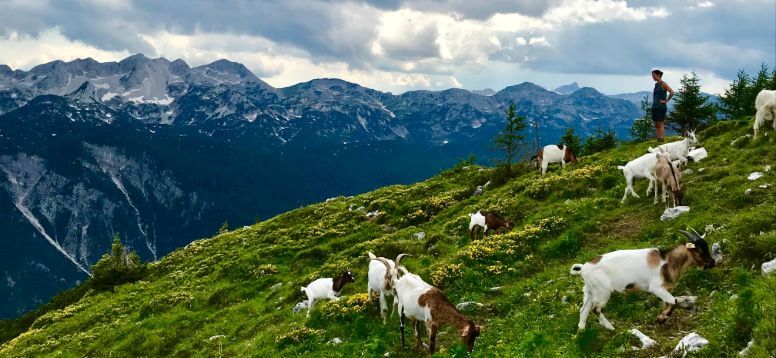 The problem with many other campsites may be the huge motorhomes that park next to your modest tent. In Kamp Liza mobil homes and caravans are allowed, but there is a special area where no vehicles are allowed, only for tents – and that is right by the Koritnica river.
From the site there is plenty to do: hike a section of the Alpe Adria Trail, cycle, e-bike or mountain bike in the surrounding valleys and hills, or sign up to go mountain biking. rafting, kayaking or canyoning.
14. Camp 9 Nature Campground, Silesia, Poland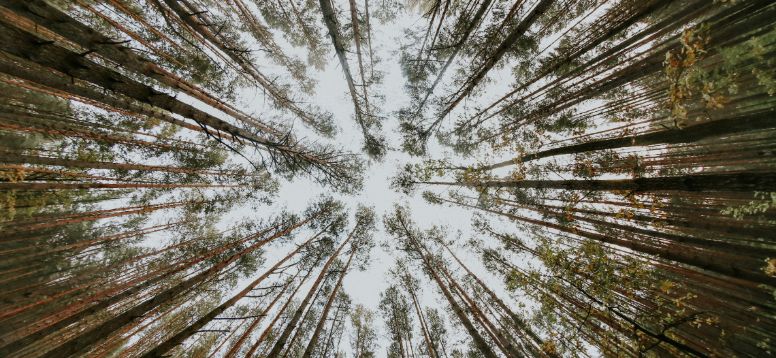 Near the town of Tarnowskie Gory, the attraction of this small campsite is not only the calm and silence offered by the pitches by the water, but also the proximity to several other countries – it's near the border of Slovakia (with its Tatra Mountains to explore), the Czech Republic and little-explored Western Ukraine.
For history buffs, there are nearby bunker tours; for the sporty, there are cycle paths directly from Europe's best camping spots, and for those who don't want to do anything at all, you couldn't choose a better place. If you're sensitive about nature: 6 Best Ecotourism Destinations in Europe
15. Tartaruga Camping, Zakynthos, Greece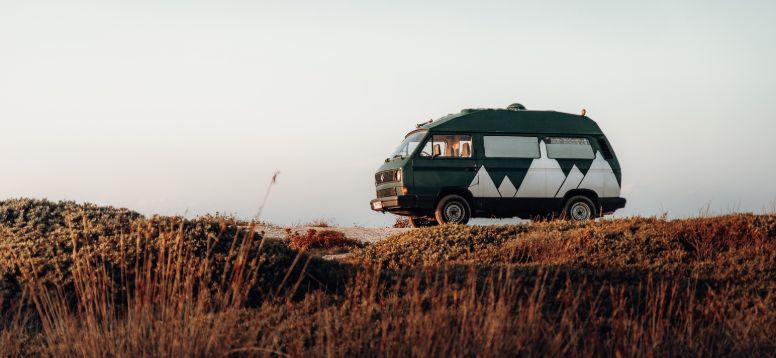 The setting of this Europe's best camping spots is worthy of a dream: a campsite perched on natural terraces in the middle of an olive grove of 700 olive trees, with a view of the bay of Laganas from your tent.
You can snorkel with the loggerhead sea turtles that visit the adjacent beach, eat at the small on-site restaurant where the owner sources the ingredients daily from local fishermen, and fall asleep to the sound of cicadas. Pinch yourself…. This place is real.
16. Camping Cala Llevado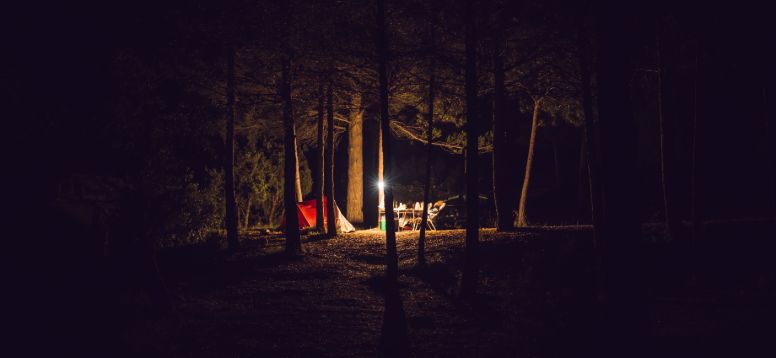 Camping Cala Llevado is located between Tossa de Mar and Lloret de Mar (Costa Brava). The family that founded Europe's best camping spots in 1959 still manages it today. The location of this terraced Europe's best camping spots is simply magnificent: almost by the sea and on a slope.
Many activities are organized for children and adults: various sports and games, magic and music shows, as well as obstacle courses. And after a long day of relaxation, you can sit down in the good restaurant of the campsite.
17. Le Clos du Lac, Provence, France
Perched at 1,485 meters on the edge of the Ecrins National Park, this mountainous site offers stunning views from the opening of your tent and a variety of exceptional outdoor experiences.
The Serre-Ponçon lake is a few minutes walk away, for swimming or fishing, and the nearby forest of Boscodon offers many hiking trails. If you say at the best camping sites near me, there is a volleyball court, a playground for children and a botanical garden which is home to nine species of butterflies. At night, stargazing is superb.
You might be interested
Browse Airports for Airport Transfers