Denpasar airport, officially known as Ngurah Rai International Airport, is the main airport serving the island of Bali in Indonesia. It is located in the southern part of Bali, near the capital city of Denpasar. The airport offers various facilities and services for passengers, including restaurants, cafes, shops, currency exchange, ATMs, and free Wi-Fi. There are also lounges available for passengers traveling in business or first class.
To get to and from the airport, passengers can take an airport taxi, use ride-sharing services, book a private transfer, or rent a car. The airport is located approximately 13 kilometers from the popular tourist area of Kuta and about 36 kilometers from the cultural hub of Ubud.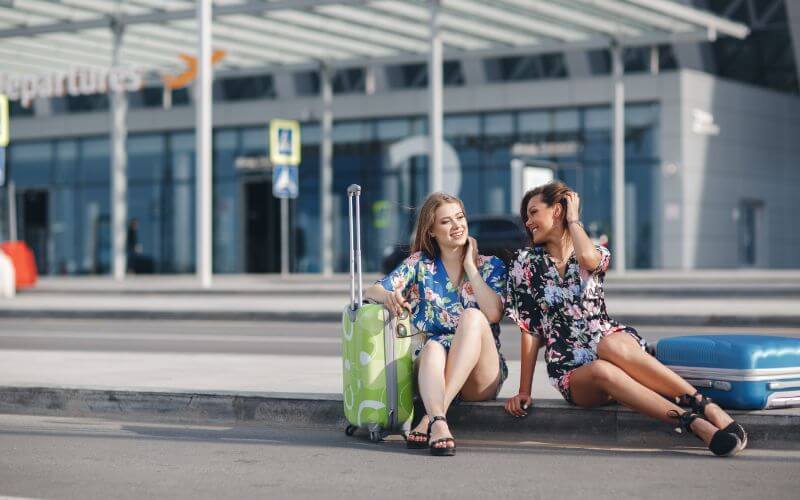 Traveling from Bali Airport to Ubud
There are several ways to travel from Bali's Ngurah Rai International Airport to Ubud, approximately 35 - 40 kilometres away. Regardless of which option you choose, it's always a good idea to confirm the price and the details of your transfer before you begin your journey.
Bali Airport Taxi
Denapasar taxis are readily available at the airport, and it is a convenient option for travellers who want a direct and hassle-free transfer. Official airport taxis are available, and you can pre-pay for your journey at the taxi desk in the arrivals hall. The journey from the airport to Ubud takes approximately 1 hour and costs around IDR 300,000-400,000 (depending on traffic and your bargaining skills).
Airport Shuttle Bus
Bali Airport shuttle buses are available from the airport to Ubud, which can be more affordable if you travel on a budget. The buses depart from the airport's bus station and cost around IDR 100,000-150,000 per person. The journey time can vary depending on the number of stops and traffic.
Renting a scooter or car
For those comfortable driving in Bali, renting a scooter or car can be a good option. It allows you to explore Ubud and the surrounding areas at your own pace. Scooter rentals start at around IDR 50,000 per day, and car rentals start at around IDR 300,000 per day. Just be aware that traffic in Bali can be chaotic, and roads can be narrow and winding.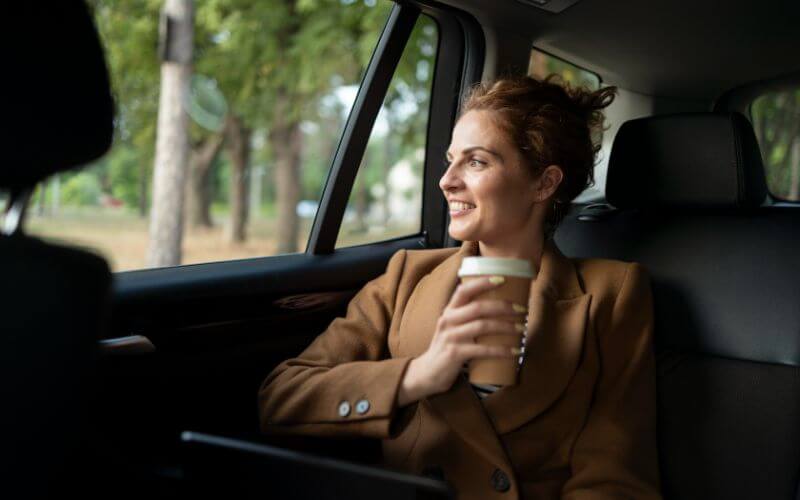 Private Transfers from Bali Denpasar Airport to Ubud
Do not use Denpasar Airport public transport from Bali Airport to your hotel in Ubud or anywhere else. It doesn't make sense to risk your safety and comfort for a cheap trip. You should know that AirportTransfer.com provides a perfect transfer service with the best chauffeurs in Indonesia. You can get from Ngurah Rai International Airport to Ubud with the best prices on airporttransfer.com. Whether you're travelling for business or visiting to explore popular destinations... Would you like to be picked up by a private driver from Bali Airport and have a reliable trip to the door of your hotel? The good news is your private driver can speak English. The speech problems you will experience with Denpasar Airport taxi drivers do not occur with AT. Communication is clear, prices are clear, road route is clear!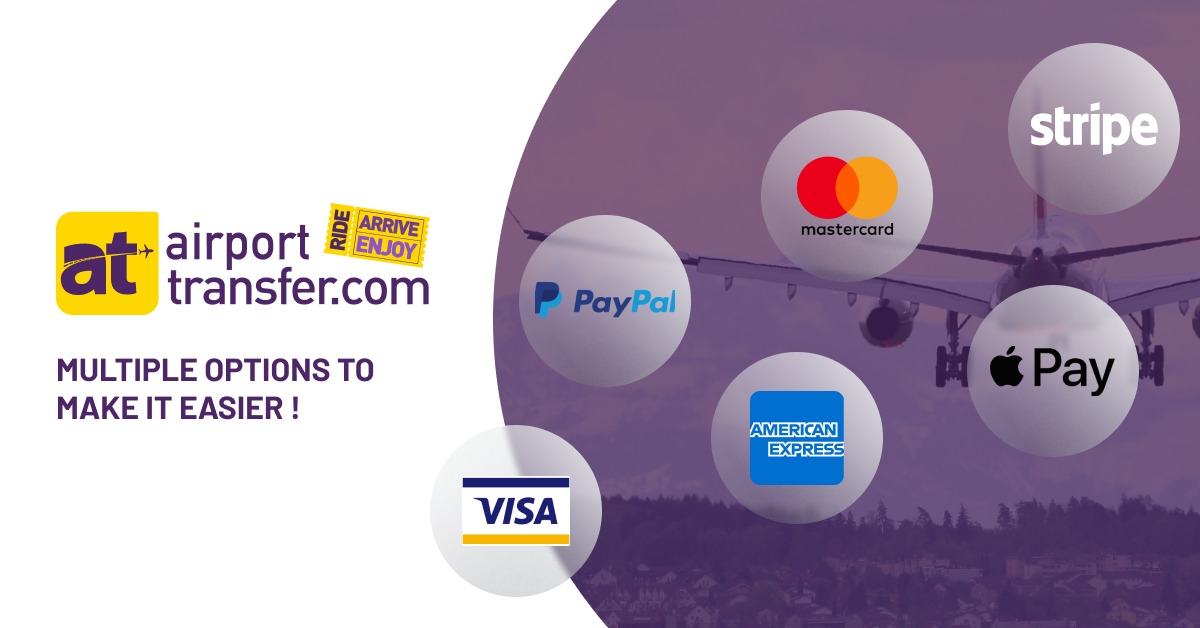 You will have a timely, fast and comfortable Ubud journey. All payments are made online (Credit Card, Apple Pay, PayPal, TransferWise) with the best rates when booking. If anything goes wrong with your trip, you have up to 48 hours of cancellation and get a 100% refund! Providing end-to-end private airport transfer services at hundreds of airports worldwide, AT offers the best vehicles (SUV, Minivan, Sedan, Executive Sedan, Limousine, Bus and more) for Bali airport transfers at the most affordable fees. You can explore Bali's private transfer fees and car-type models. Feel free to contact your driver or the Whatsapp support team of AirportTransfer.com!
The best Ngurah Rai Bali Airport transfer reviews are on airporttransfer.com!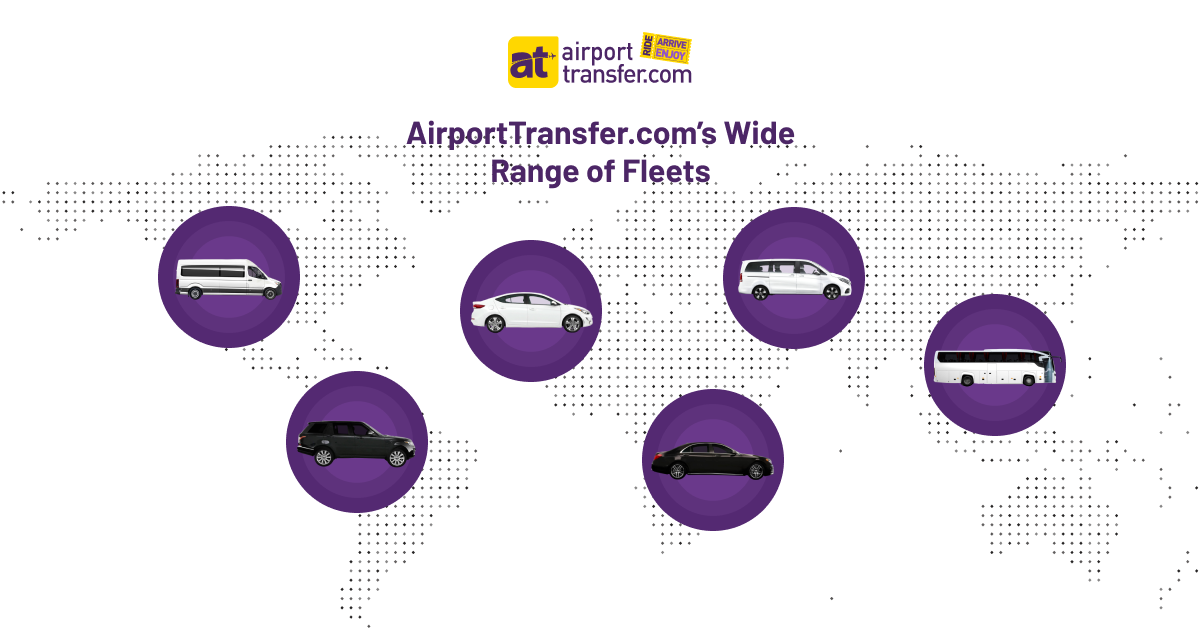 Frequently Asked Questions
You might be interested