How to Get From Centrale to Milan Malpensa Airport - All Possible Ways
Milan Malpensa Airport (MXP) is Milan's most significant and busiest airport. More than 20 million passengers passed through its terminals, making it the second busiest airport in Italy. With 19 million passengers, Milan-Malpensa Airport (MXP) ranks behind that Leonardo da Vinci Airport in Rome.
The only downside is that the airport is located quite far from the center of Milan, 40 kilometers to the northwest.
Terminals
Malpensa Airport has two terminals quite far apart; it is essential to know your terminal in advance.
The two terminals are linked by a free bus to the city center that operates every 20 minutes.
In principle, Terminal 1 is the departure point for most airlines, while Terminal 2 is exclusively for low-cost companies, such as Easyjet.
How to get to Centrale from Milan Malpensa Airport?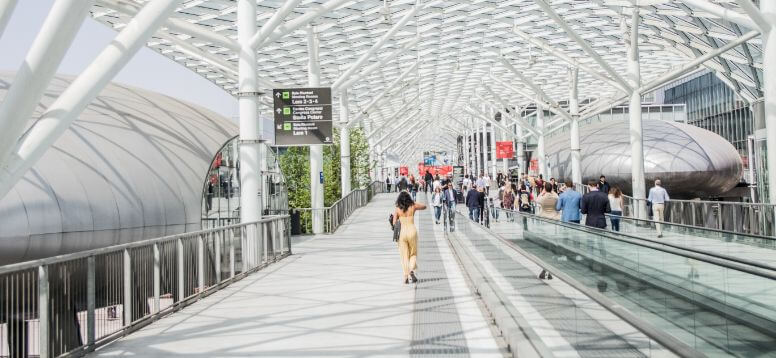 The Best Way - Train
Two train lines connect Terminal 1 to the center of Milan: one goes to Central Station (13€ - 50 minutes journey and a frequency of 20-40 minutes ), while the other arrives at the Piazza Cadorna station Railway, next to the Sforza Castle (13 €), 30 minutes journey and a frequency of 30 minutes.
Bus - Airport Shuttle
The Autostradale company offers a permanent bus service that connects Milan Central Station to the two Malpensa terminals. Buses leave from Centrale between 04:00 and 23:00 and from the airport shuttle between 06:00 and 00:30.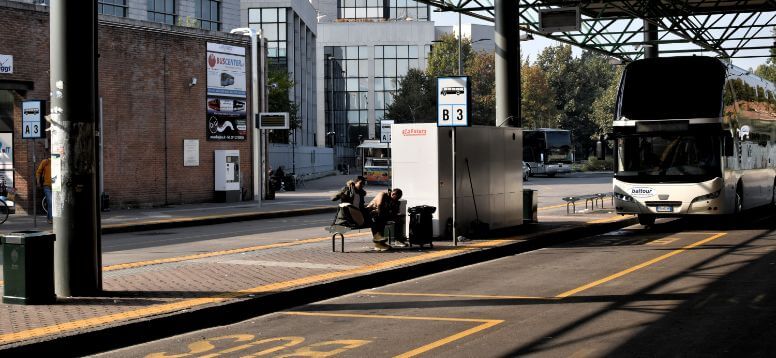 The passage frequency is 20 minutes, and the journey time is almost an hour. The bus price is €8 one way or €14 if you buy a return ticket. Children between 3 and 11 pay €5 each way.
Private Transfer from Milan Malpensa Airport to Centrale
If you want to opt for comfort and speed, the private transfer service is the most suitable for your needs. Getting to the airport with private transfers will always be the safest and most convenient option.
It will do you good to have a comfortable transfer in Milan with stress-free, fast and friendly drivers.
A driver will be present at the airport transfer service to welcome you with a sign bearing your name and will take you to the desired location as quickly as possible.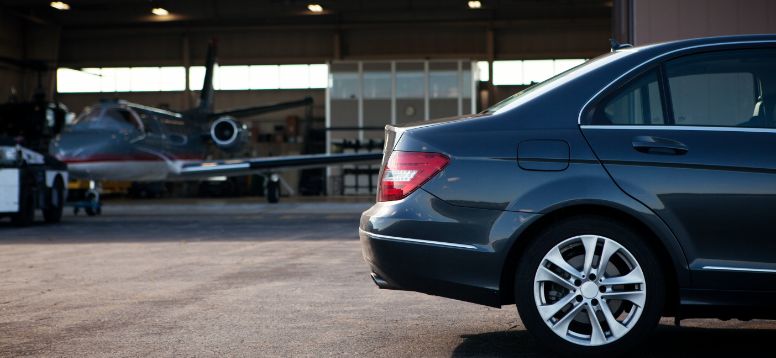 With the privilege of canceling up to the last 48 hours, you can choose luxury or economy taxis at a fixed price. Also, this solution is ideal to avoid language-related problems and scams of all kinds. Read more: Door-to-Door Airport Transfers in Italy…
Click here to book a private airport transfer from Milan Malpensa Airport to Centrale in just three steps with Airporttransfer.com.
Taxi to Milan Centrale
The long-distance between Milan-Malpensa Airport and the city center would make private taxi far too expensive. The trip has a fixed price of €95 - just like the Private transportation from Centrale to Milan Malpensa Airport service - and no supplement should be applied. Travel time is approximately 50 minutes. Read more: Uber vs Taxi for Airport Passengers
Where to stay in Milan?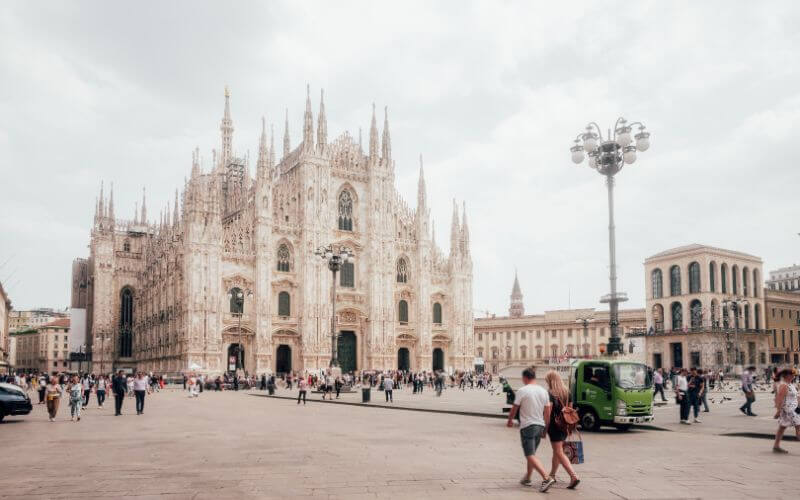 Find out the best places and neighborhoods to sleep in Milan during a romantic or family trip. You will undoubtedly fall in love with Milan, one of the most beautiful cities in Italy, but the choice of accommodation will be essential to make the most of the trip.
If you are interested: Food in Italy, 50 Traditional Dishes
Duomo is in this district that is located the most famous monument of Milan: the Cathedral of the Nativity of the Holy Virgin.
When you choose where to stay in Milan, you can take as a point of reference the square where the cathedral is located, which is called Piazza del Duomo.
It is, therefore, the central point of Milan from which you can orient yourself in the city. Obviously, in this part of Milan, accommodation prices are the highest.
🏩 Hotel Gran Duca Di York
The location of the hotel transfers is ideal: just 100 meters from the Duomo of Milan. It couldn't be more central! This luxury hotel is approximately 51 kilometers from the airport.
You will feel the luxurious accommodation life of Milan in this hotel, which costs budget accommodation 220 euros per night.
Tips for Booking a Good Hotel Online - 2022 Guideline
🏩 Montenapoleone Suites
Porta Venezia is very close to the historic center of Milan and offers accommodation at lower rates than the Duomo area.
Therefore, Porta Veniza is an excellent alternative to staying in Milan outside the city's historic area. Fares in the Porta Venezia district are lower.
Montenapoleone Suites, a 10-minute walk from Milan Cathedral, this hotel is perfect for sleeping in Milan near the historic center at pretty reasonable rates.
This hotel, which is about 52 kilometers from the airport, offers suites for two but also for three or four people.
Montenapoleone Suites, which costs around 180 euros per night, is a perfect place to stay in Milan as a couple or as a family.
When to Go to Milan: The Best Periods
The world capital of fashion and design is also a cultural destination, taking into account its heritage which bears witness to several centuries of art and can be discovered throughout the year.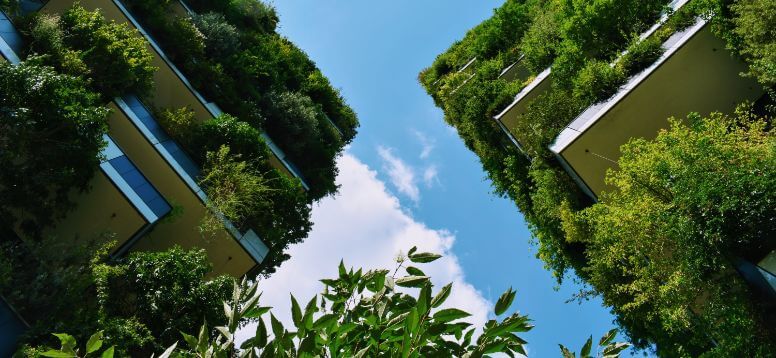 However, the best period for Milan Tours visits remains from April to October.
If you are one of those who love tranquility, take advantage of the discretion of tourist places such as the Gothic Cathedral of the Duomo of Milan. Also, you can review this: 13 Best Things to Do in Milan - Travel Guide of Milan.
✔️ Also, don't forget to visit the convent of Santa Maria Delle Grazie, which houses The Last Supper, one of Leonardo da Vinci's famous frescoes.
✔️ Note that in summer, the various cultural and sporting festivities explain the influx of the crowd, especially since the days are magnificent.
But suppose you are fond of cultural discoveries. In that case, the freshness of the days in December should suit you to discover authentic fairs and festivals such as Saint-Ambroise, which includes festivities around the Basilica of Sant'Ambrogio and which also coincides with the launch of the opera season at La Scala.
You might be interested
Browse Airports for Airport Transfers